Reserved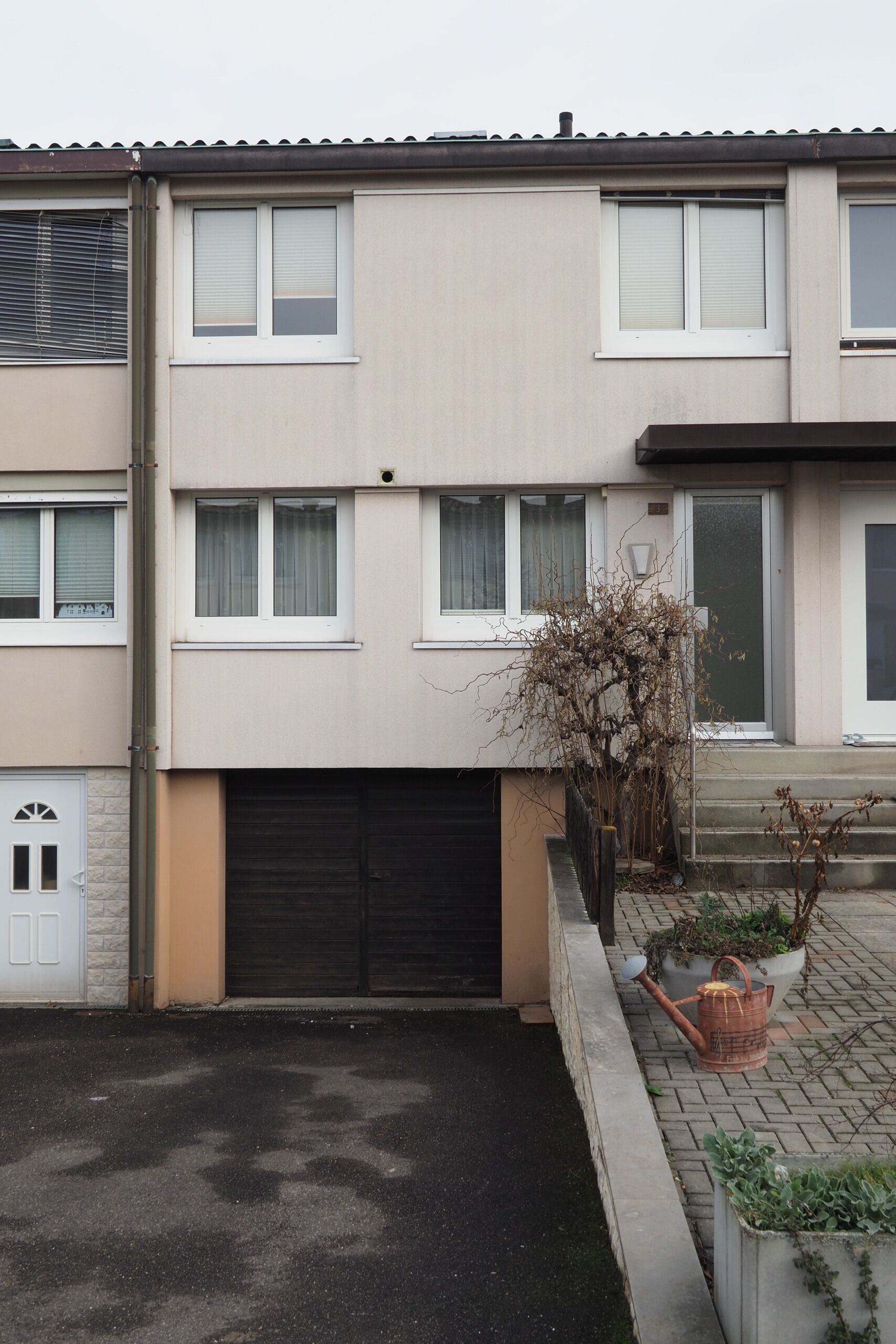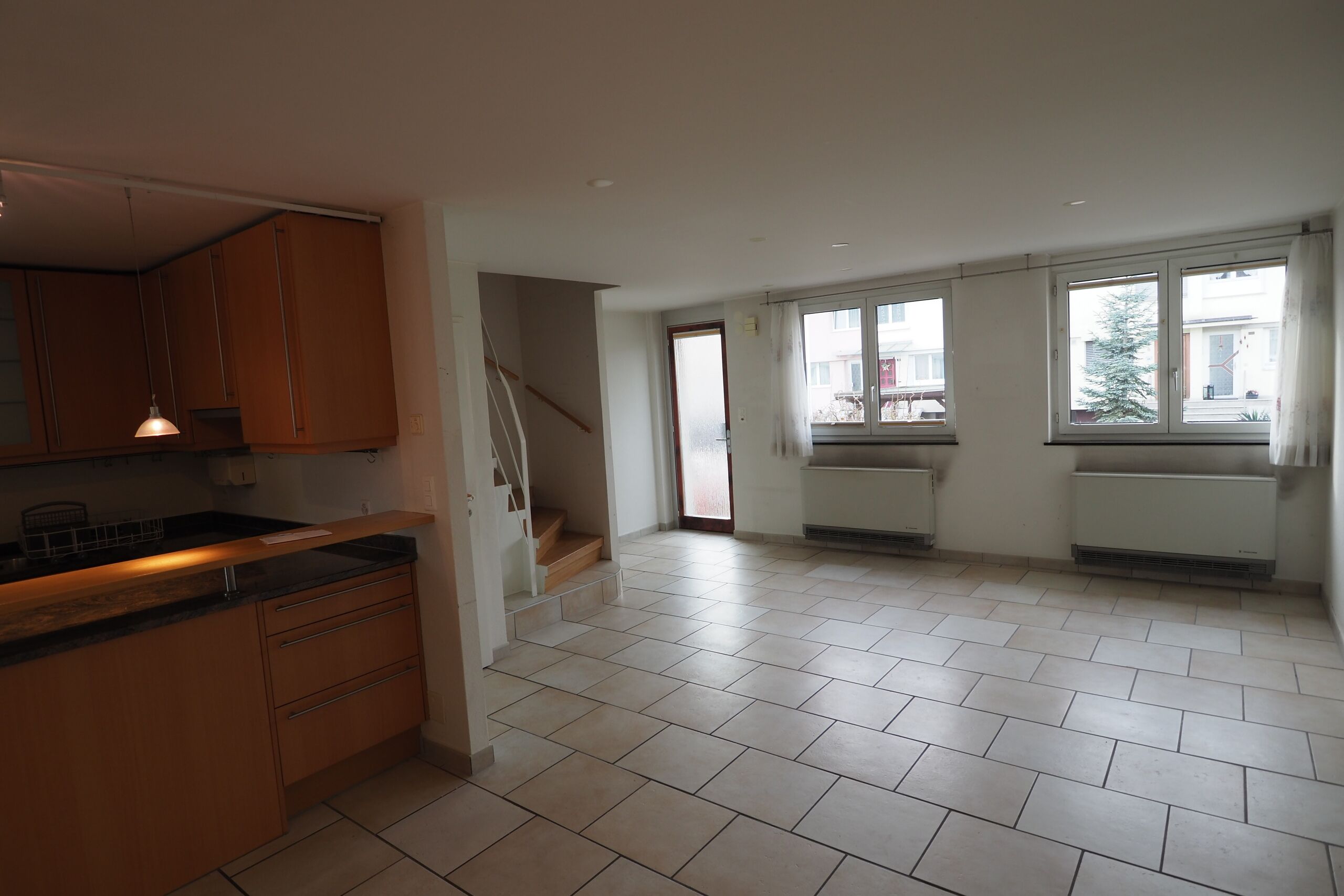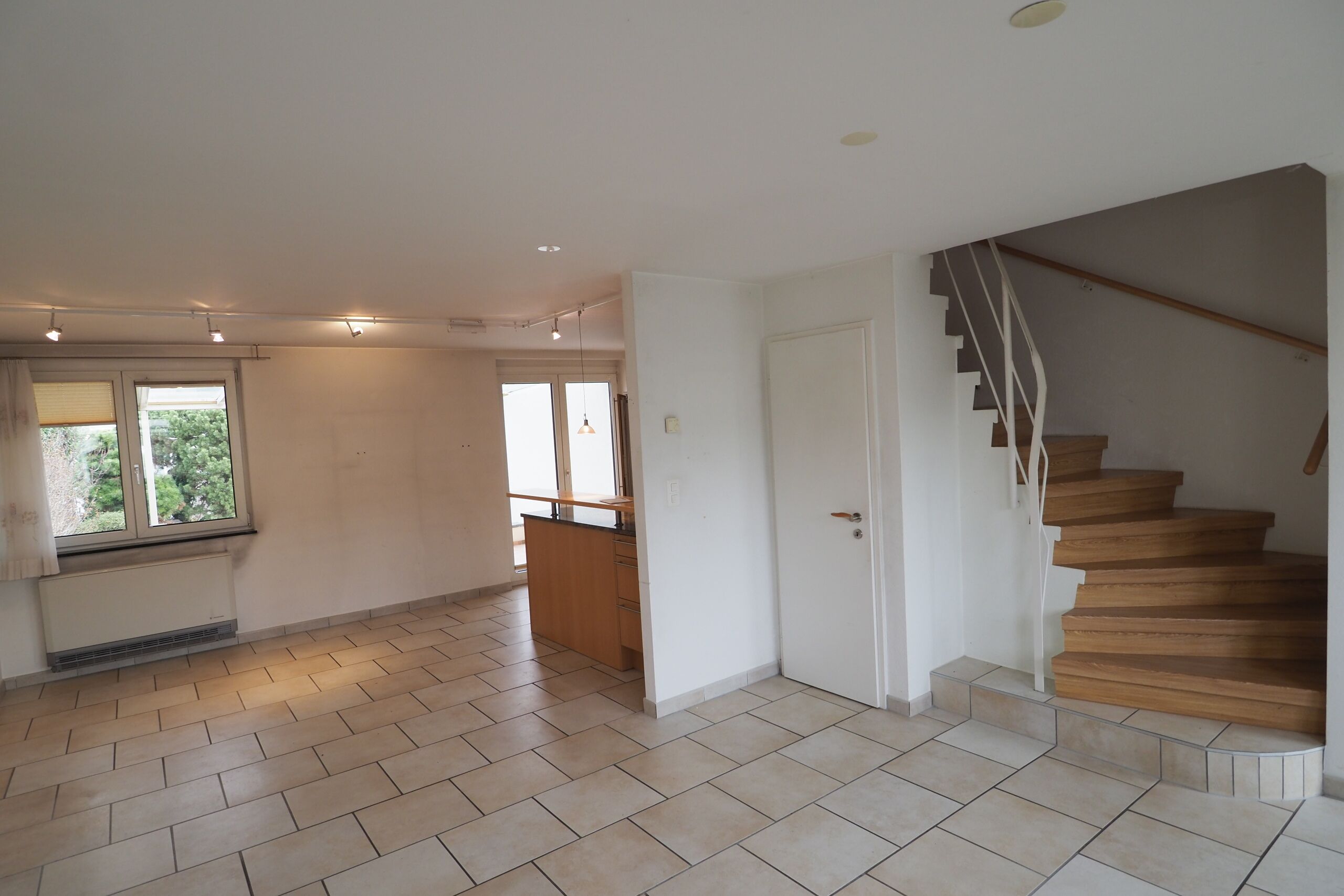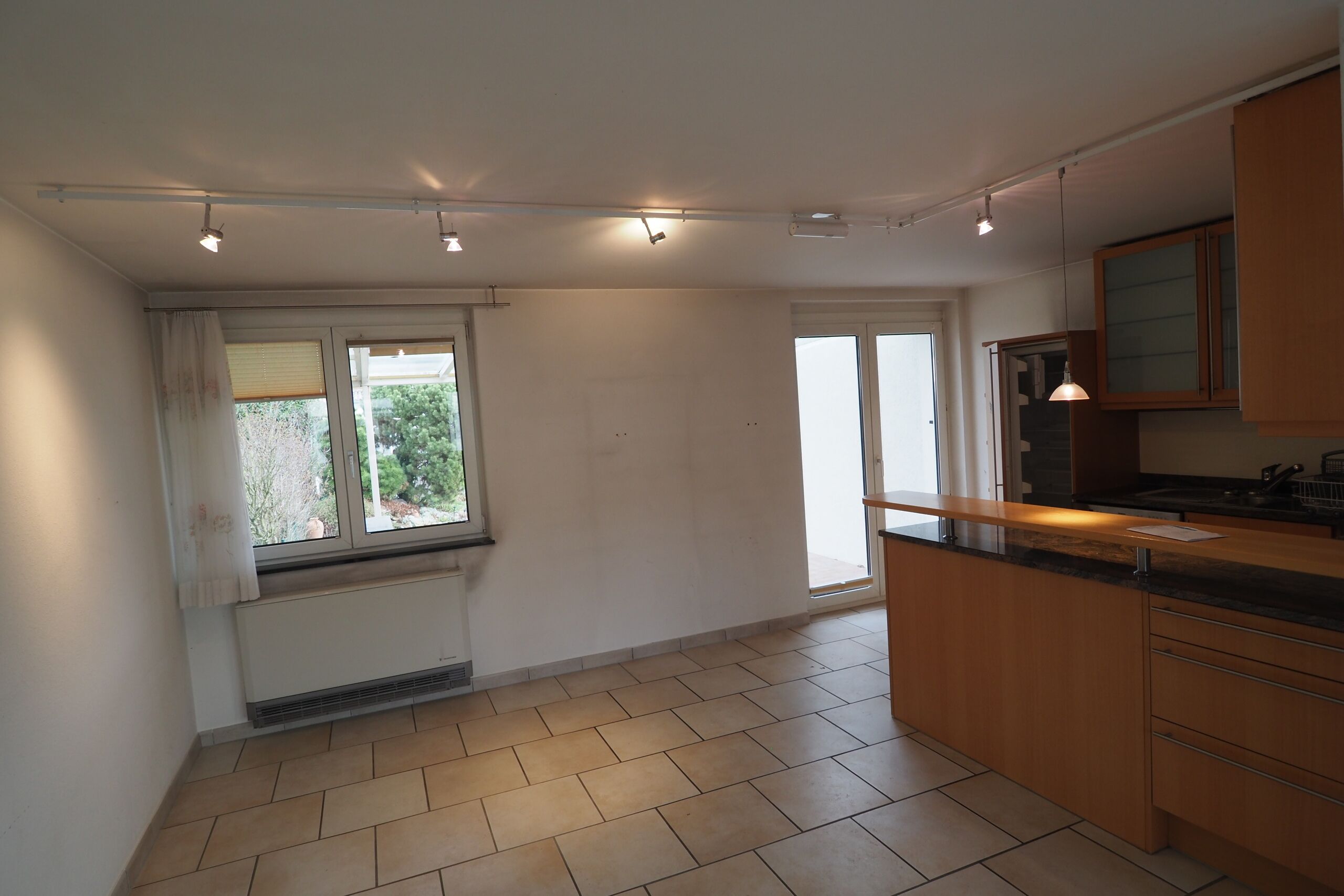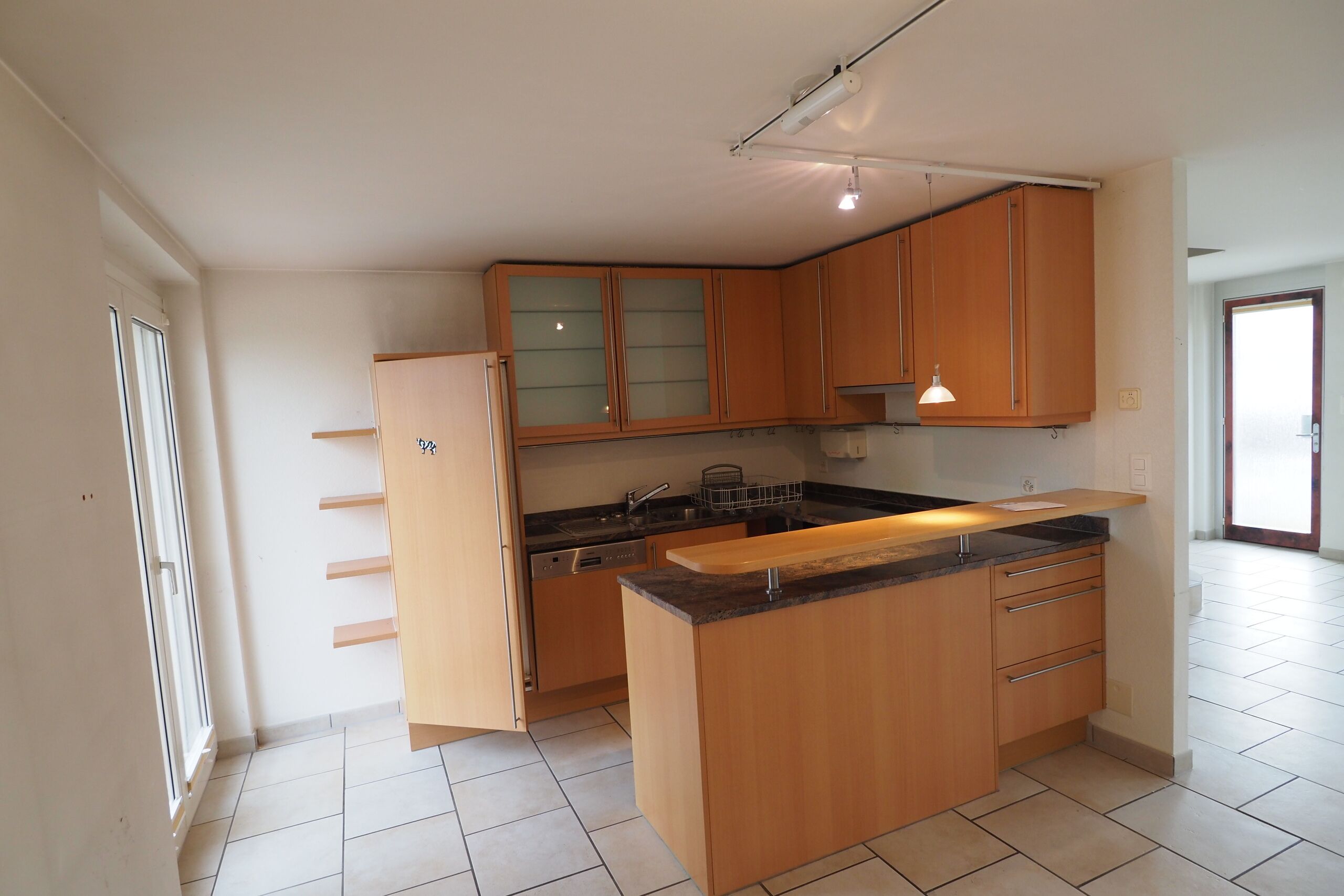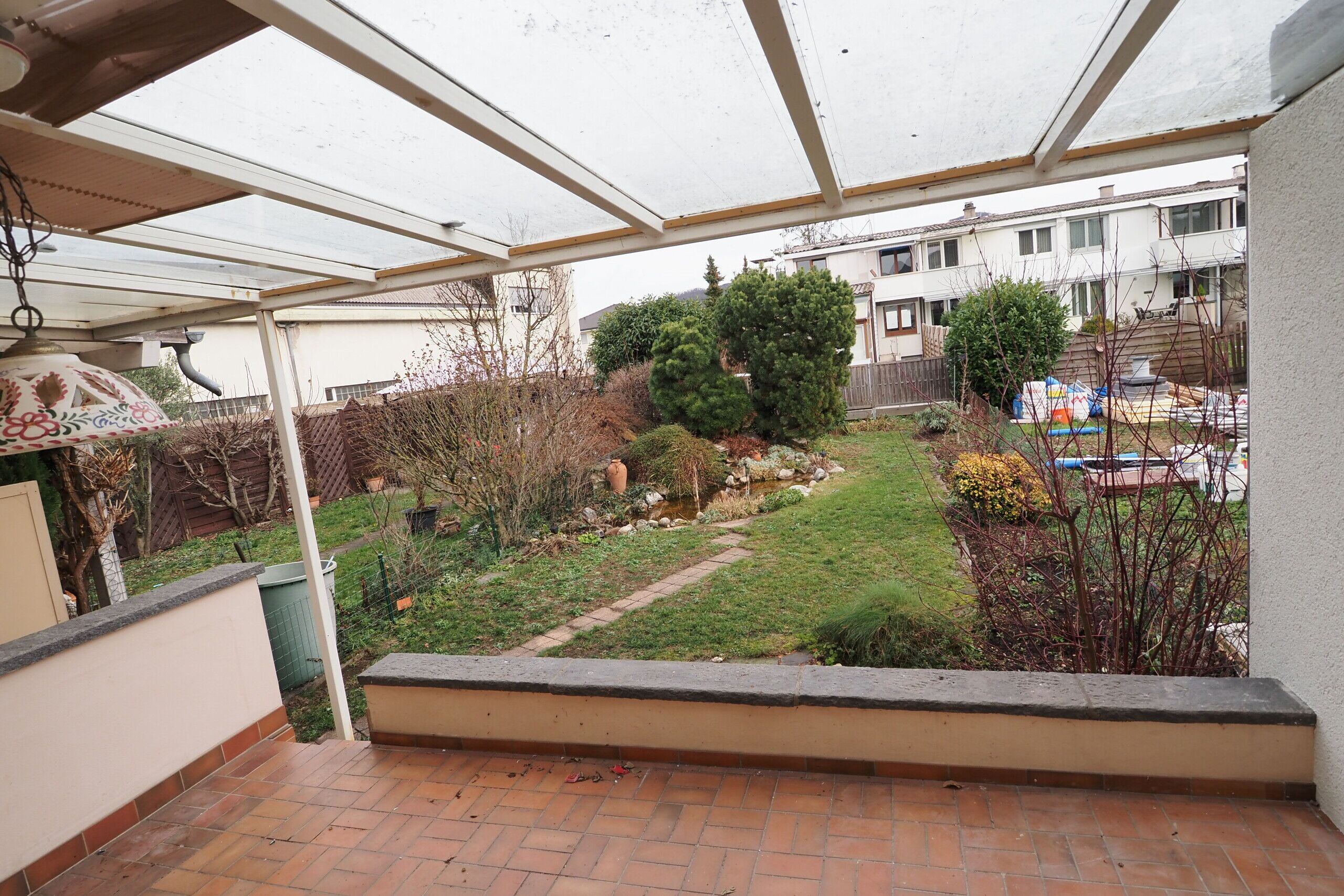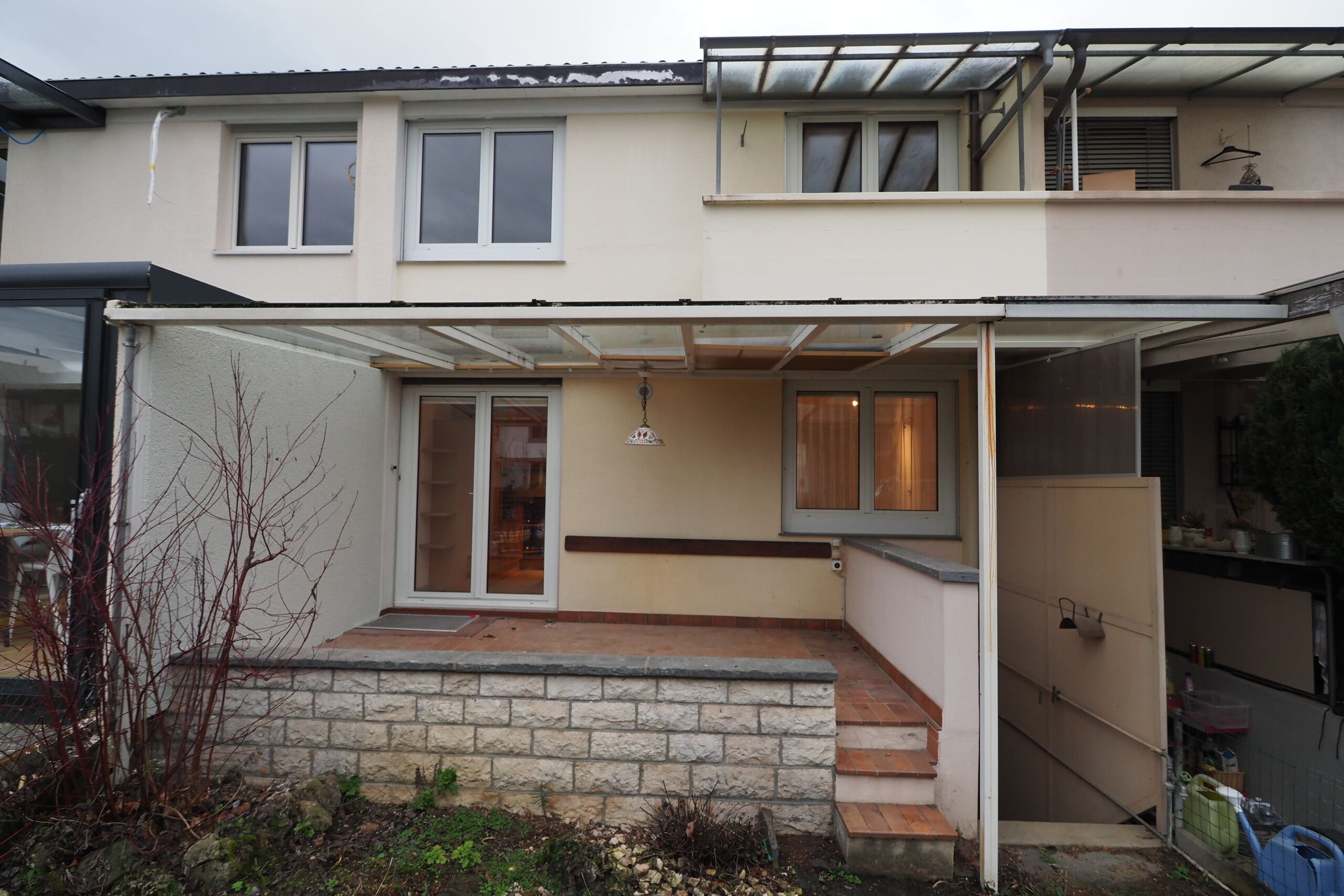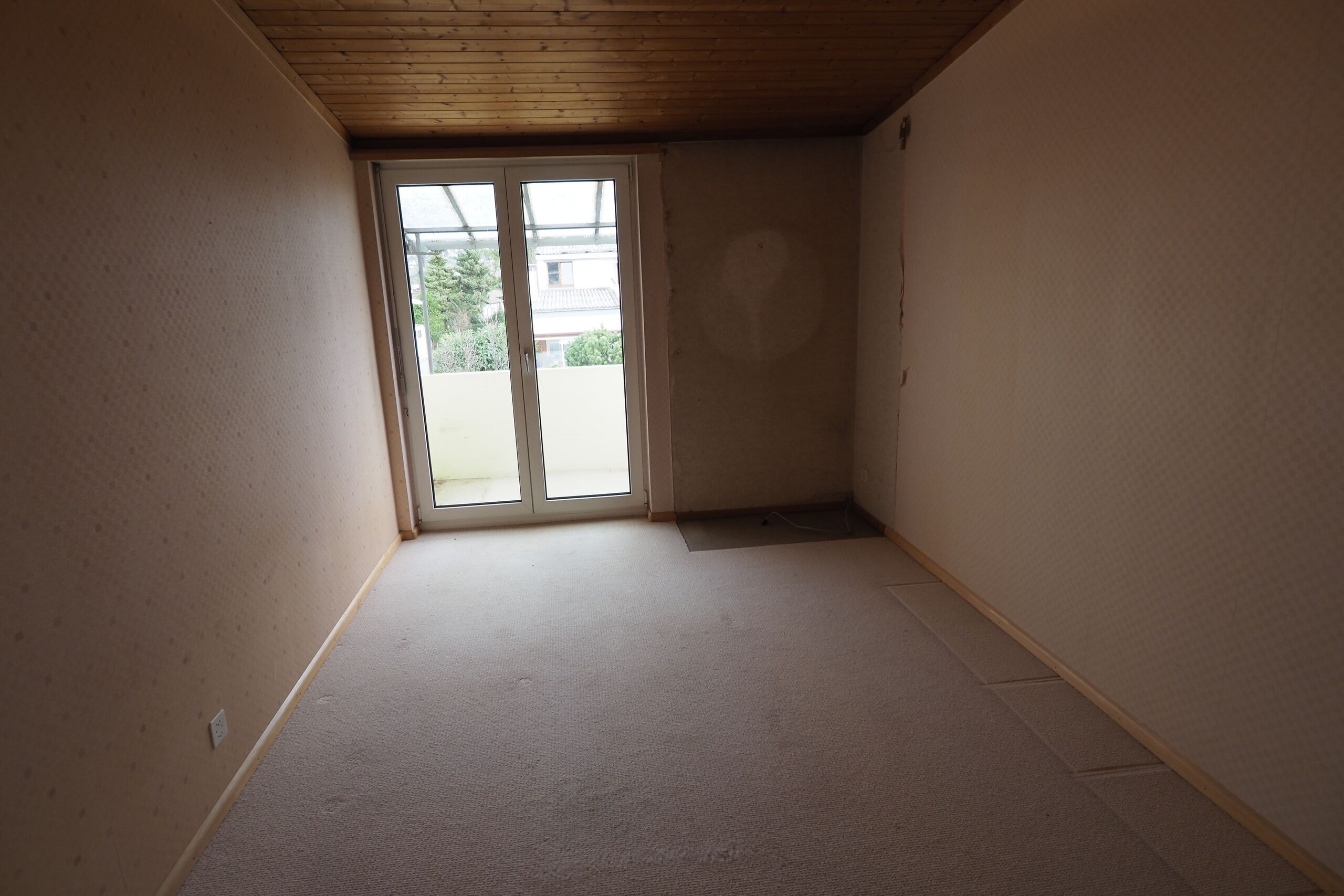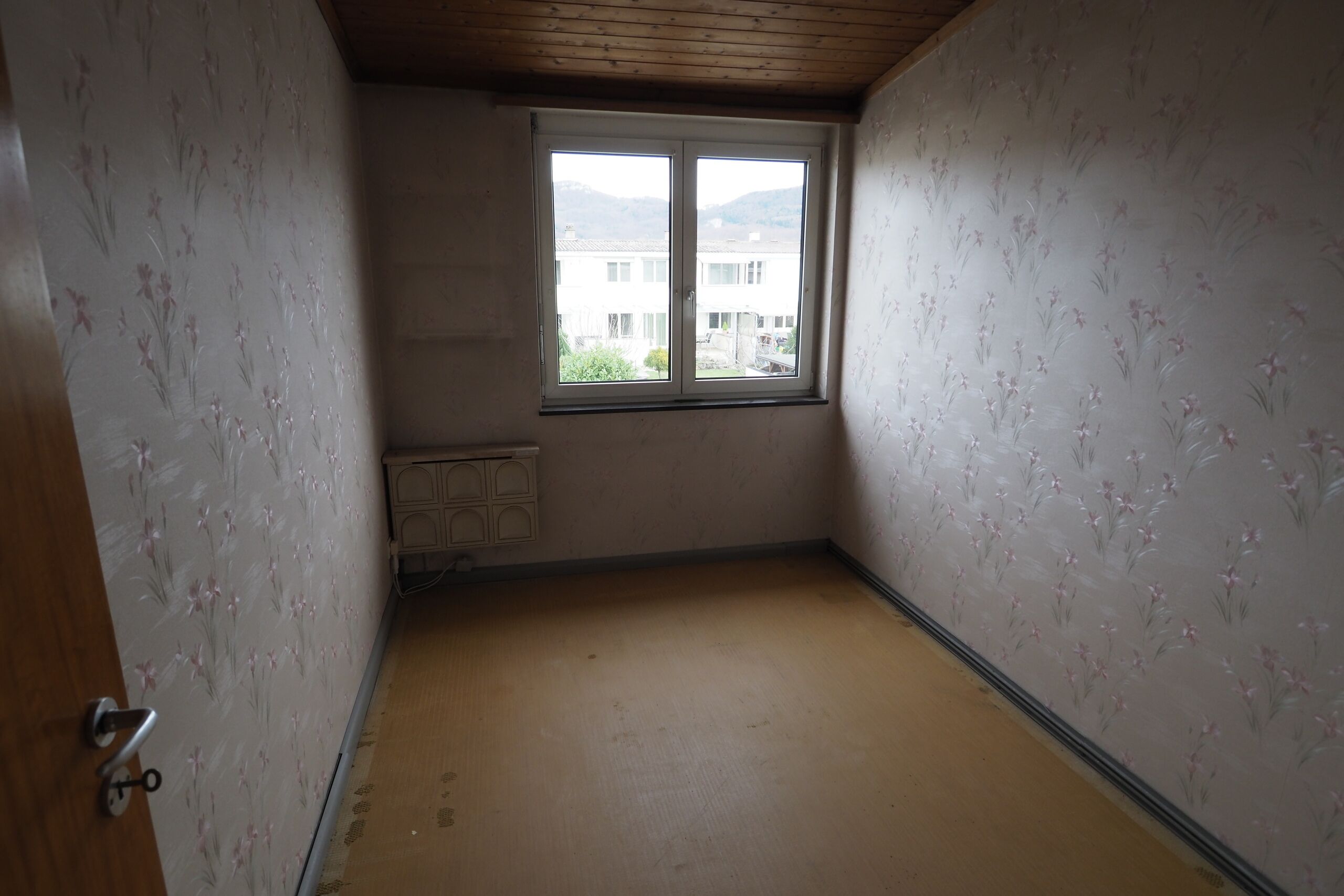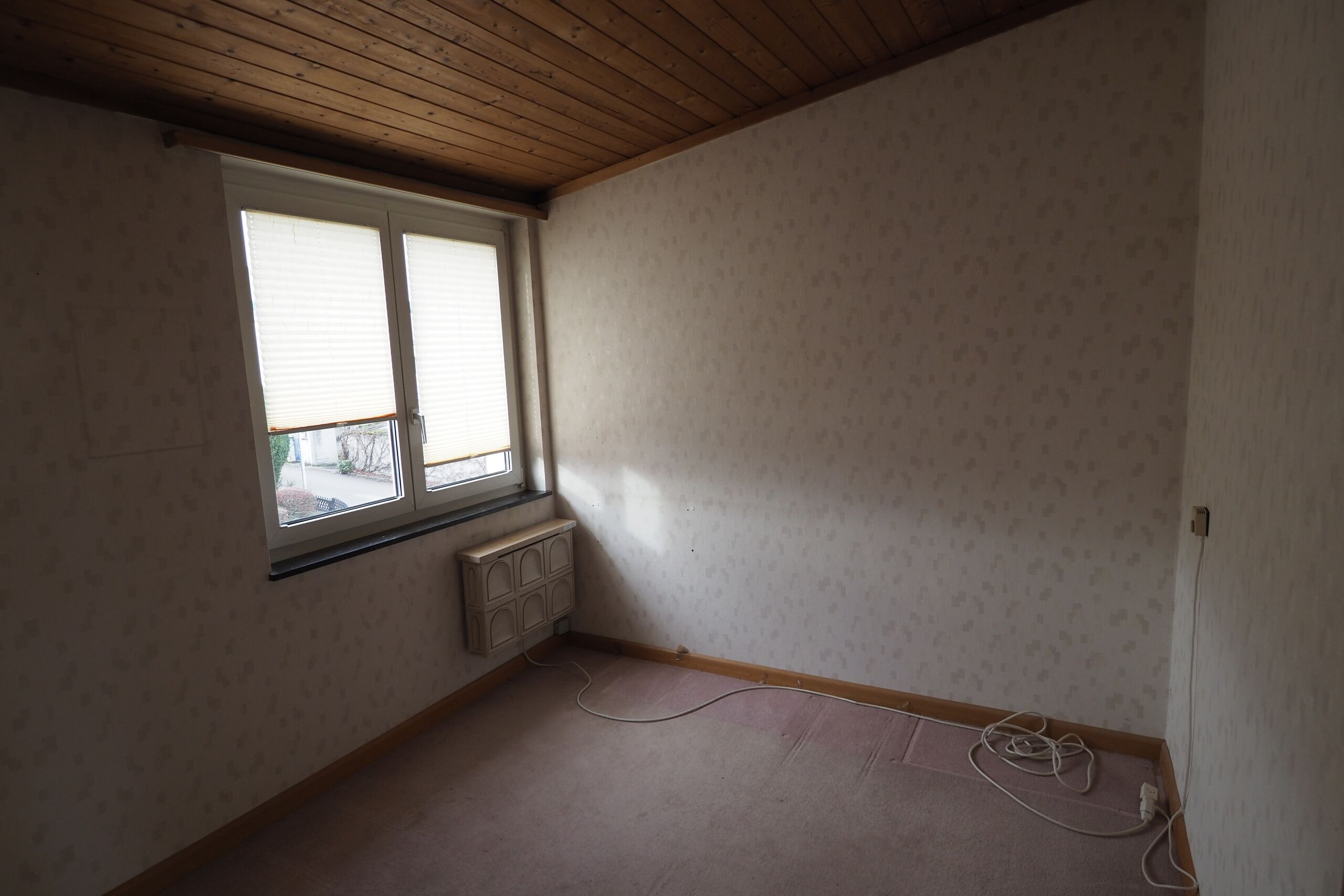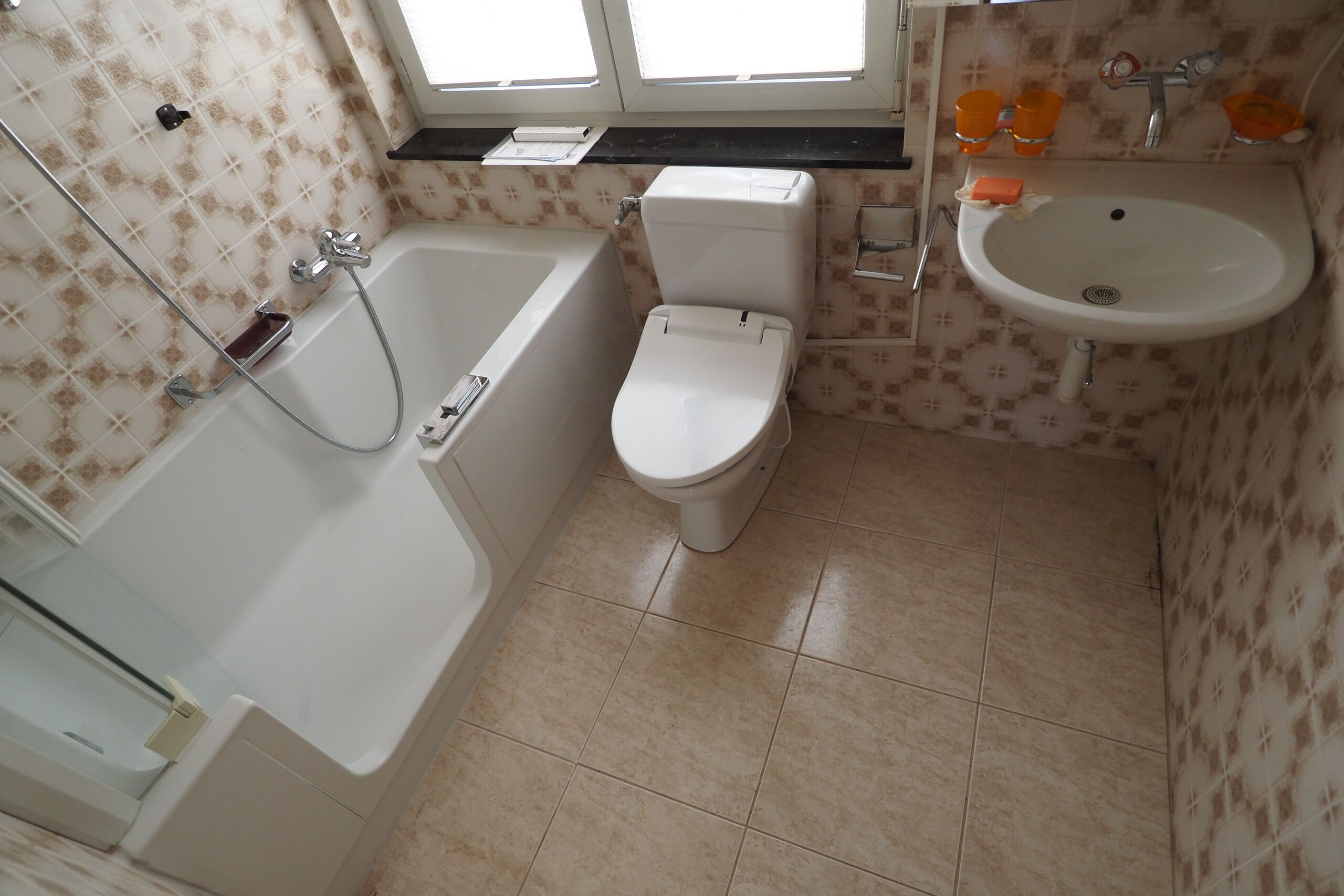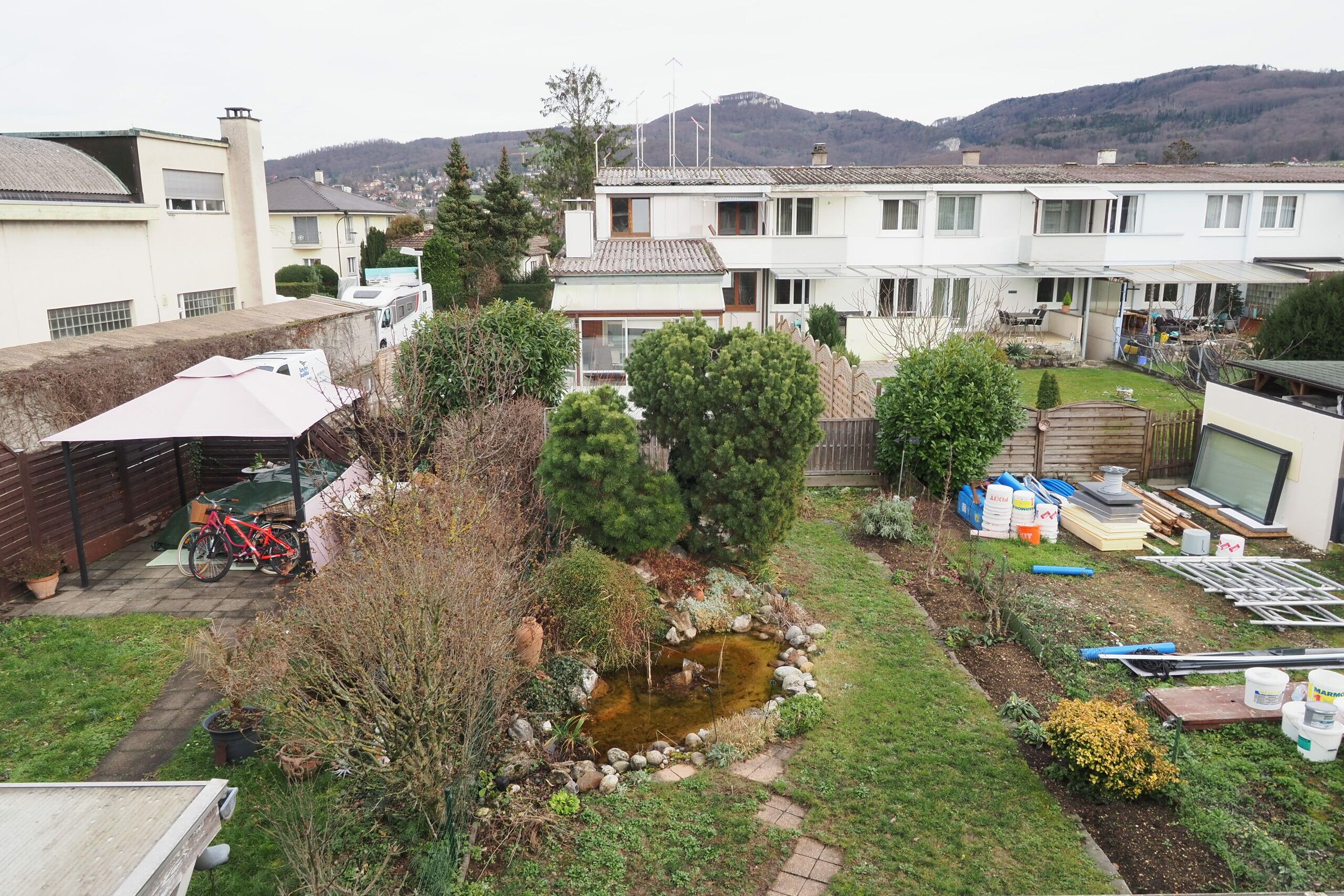 Terraced house with garden and garage in Aesch BL
CH-4147 Aesch BL,

Sempacherstrasse 3
CHF 750'000.-
Description
The terraced house is located in a family-friendly residential area, quiet and close to the center. The building was built in a simple style and includes three bedrooms, a living room, a kitchen, a balcony and a covered terrace. Outside there is a front garden and a parking lot as well as a garden with a small pond and a garden house. A single garage with workshop and shelter are located in the basement. The building fabric is good, but the extension is getting old and needs some renovations.
Basement
In the basement there is a shelter, a large forecourt and a garage with a workshop. There is space for 1-2 cars in front of the garage.
Ground floor
On the ground floor are the entrance area, the kitchen and the living room with direct access to the covered terrace and garden with pond and garden shed.
1st floor
Upstairs are three rooms, one with access to the balcony and a bathroom with a bath.
Remarks
The land register, notary and transfer of ownership costs are to be borne according to the customary local regulations, unless otherwise agreed. All information must be treated confidentially and may not be passed on without our consent. Any prior sale remains reserved. The information in this document is for general information. They are provided without guarantee and do not form part of a contract. In the event of any buyer mediation by a third party, claims for commission, expenses or other compensation shall not arise either against the seller or against Ponimmobilien GmbH.
Characteristics
Year of construction
1961
Heating system
Electricity
Domestic water heating system
Electricity
Heating installation
Radiator, Floor
Availability
To be discussed
Second home
Non authorized
Parking available
Yes, obligatory
Situation
The property is located in a quiet cul-de-sac just a few minutes' walk from the center. Schools, public transport and shops are easily accessible on foot.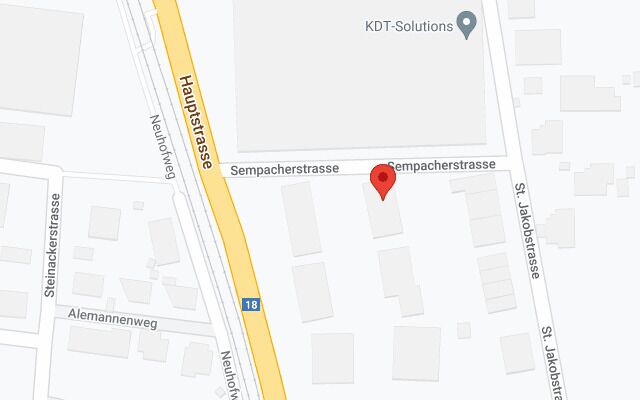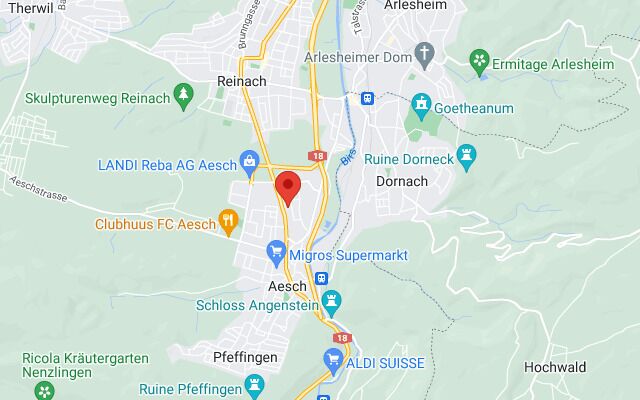 Municipality
4147 Aesch BL is located in the district of Arlesheim, in the canton of Basel-Landschaft. The population in the political municipality of Aesch (BL) has changed by an average of +0.4% per year to 10,356 inhabitants in the last five years (as of December 31, 2019). The tax burden is 13.4% (Canton: 13.6%). For the last five years, the community has had an average annual housing construction activity of 0.7%, while the vacancy rate is currently 1.4% (as of Jun. 1, 2020). Real estate prices have changed by +19.6% in the last five years (Canton: +17.6%).
Distances
| | | | | |
| --- | --- | --- | --- | --- |
| Location | Distance | On foot | Transport | Car |
| Station | 1 km | 18 min. | 16 min. | 3 min. |
| Public transports | 240 m | 4 min. | 4 min. | 1 min. |
| Freeway | 570 m | 8 min. | 8 min. | 3 min. |
| Nursery school | 390 m | 6 min. | 6 min. | 2 min. |
| Primary school | 370 m | 7 min. | 7 min. | 2 min. |
| Secondary school | 270 m | 4 min. | 4 min. | 2 min. |
| Stores | 390 m | 6 min. | 6 min. | 2 min. |
| Post office | 670 m | 10 min. | 8 min. | 2 min. |
| Bank | 600 m | 9 min. | 9 min. | 2 min. |
| Restaurants | 470 m | 10 min. | 10 min. | 3 min. |