Rare opportunity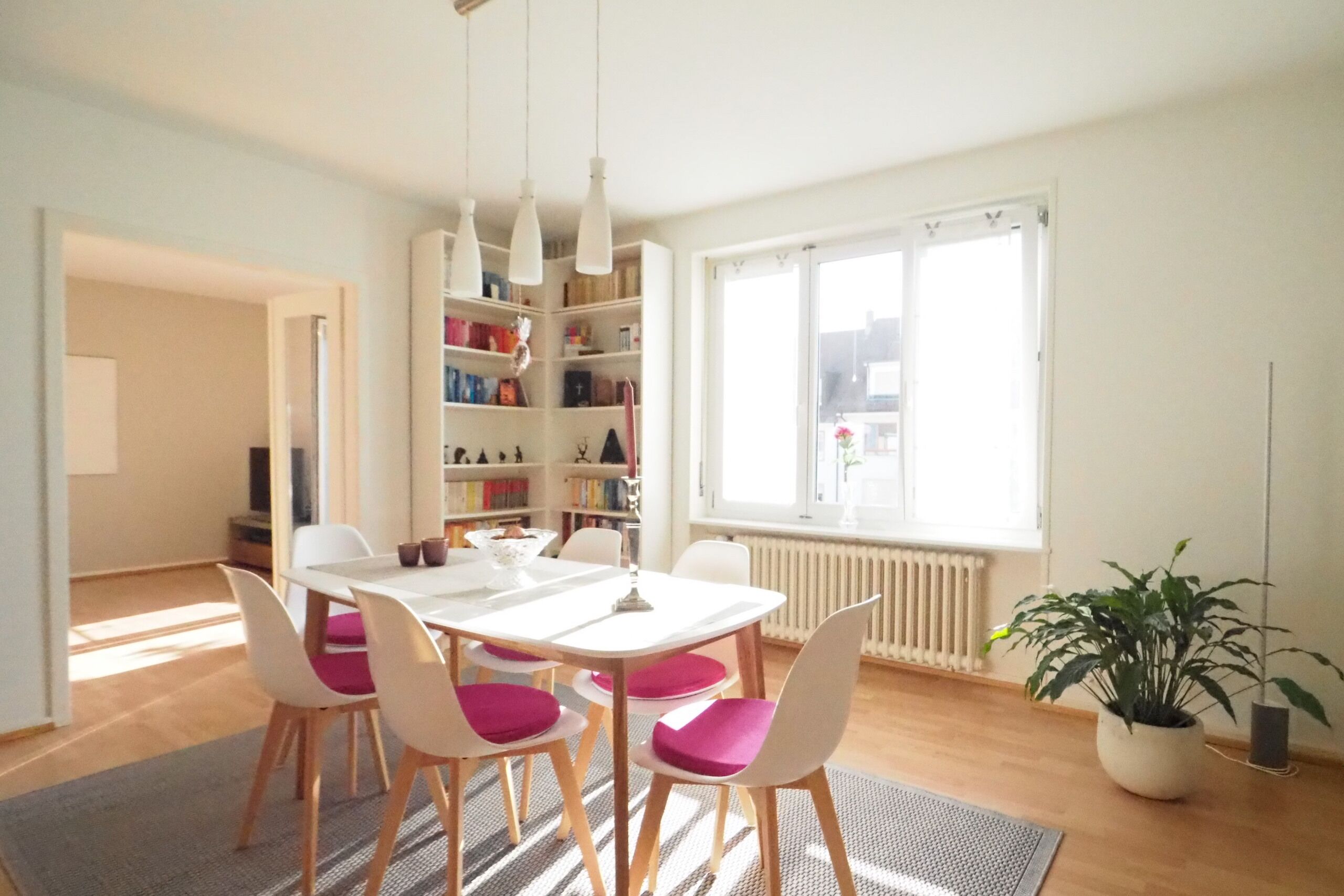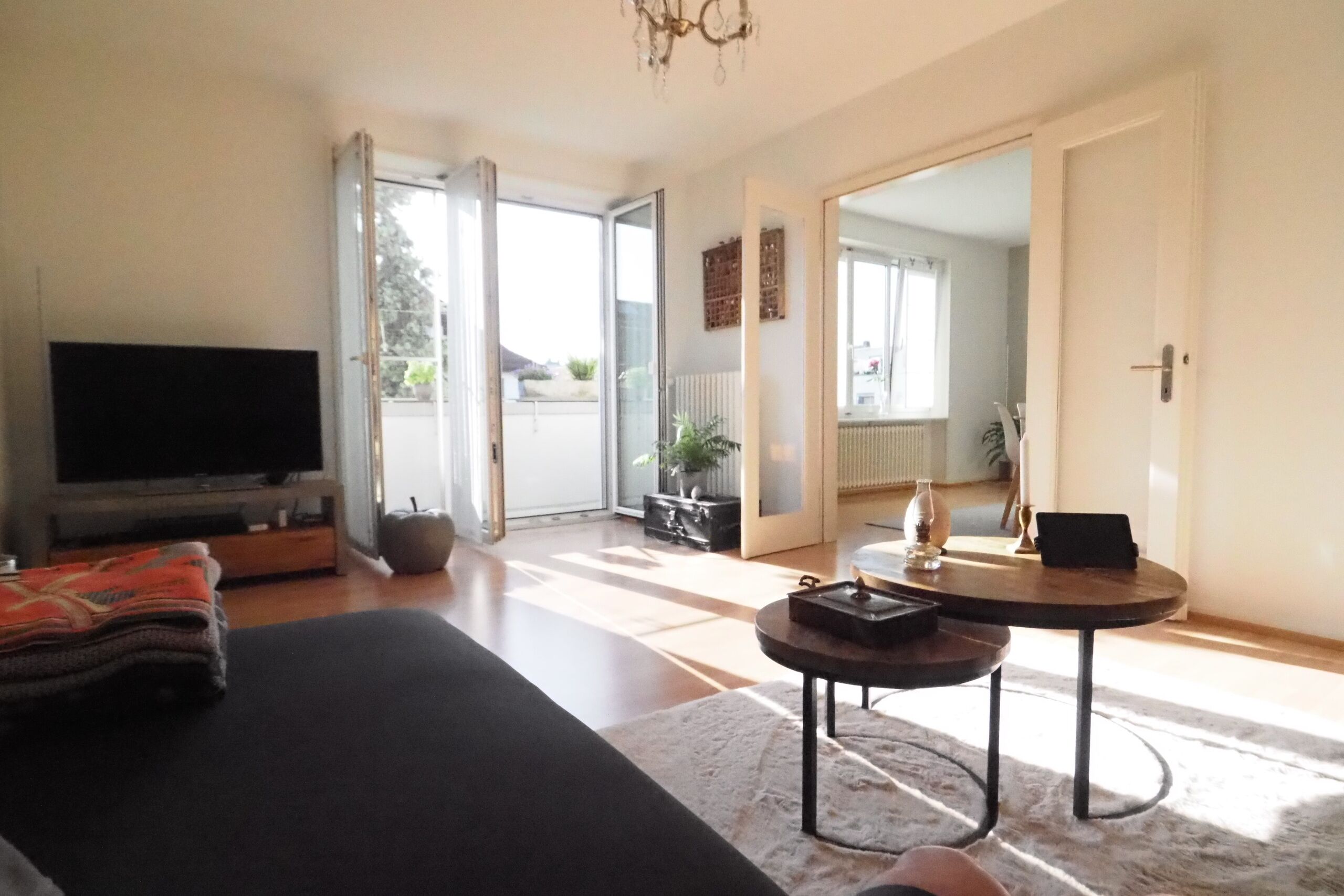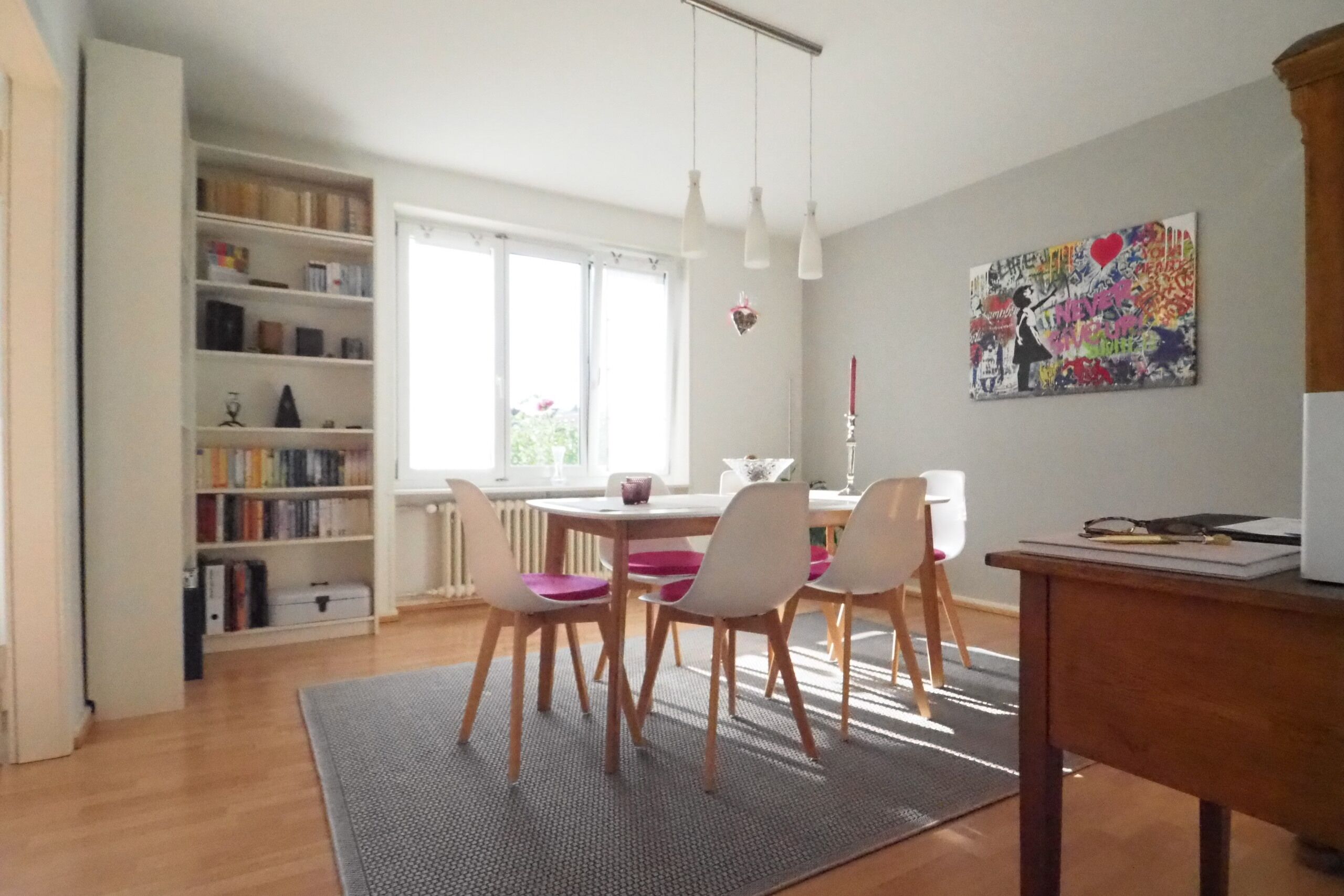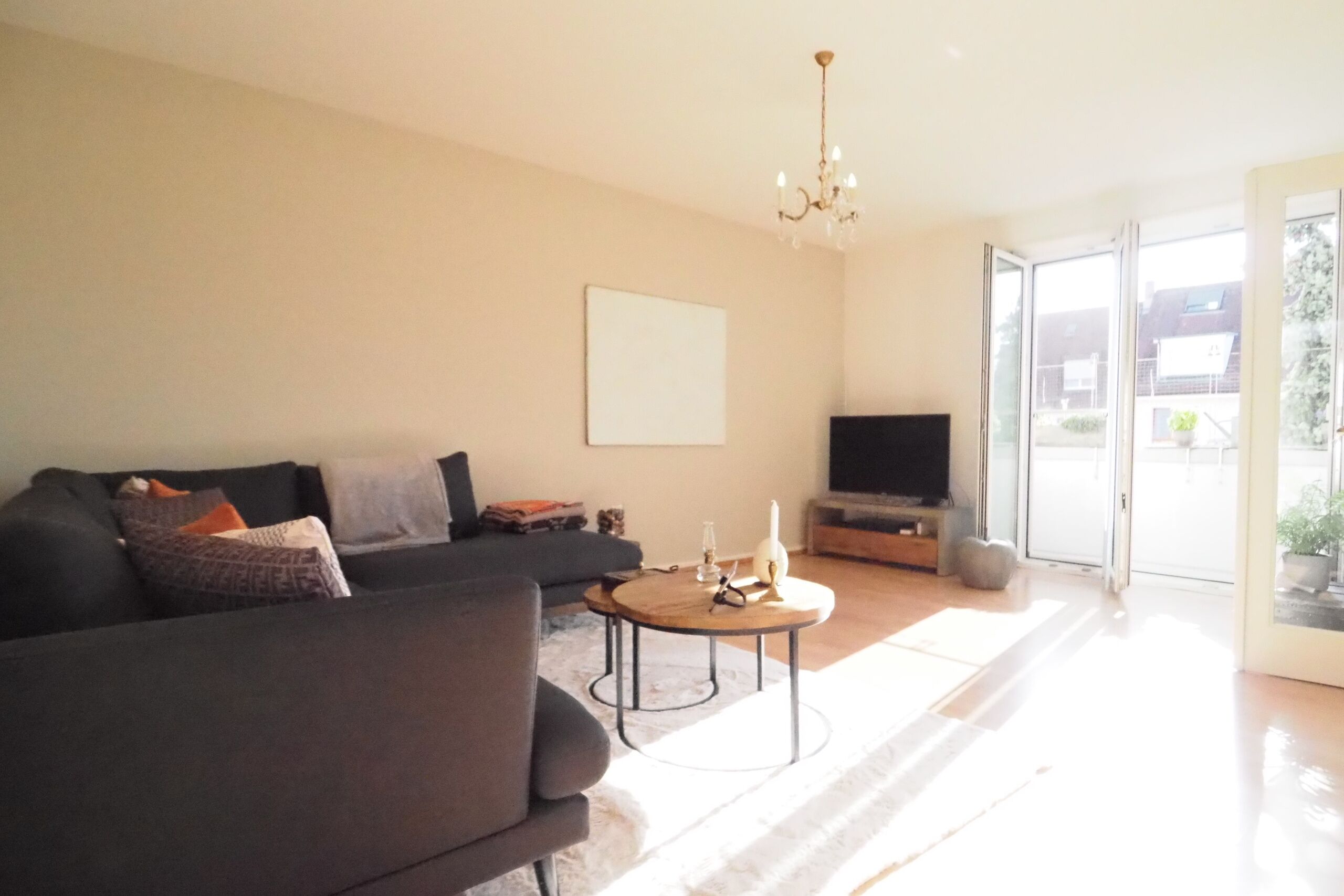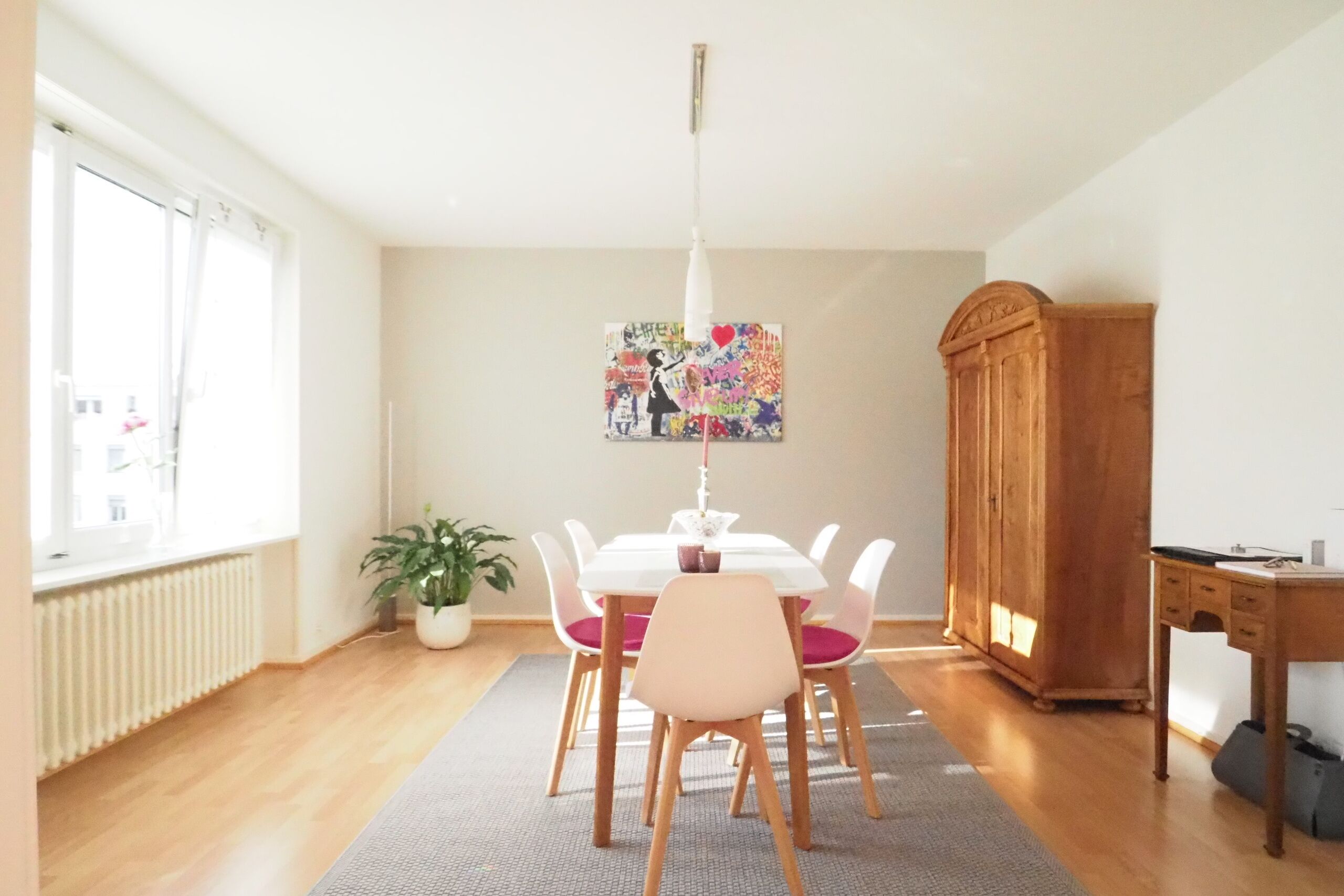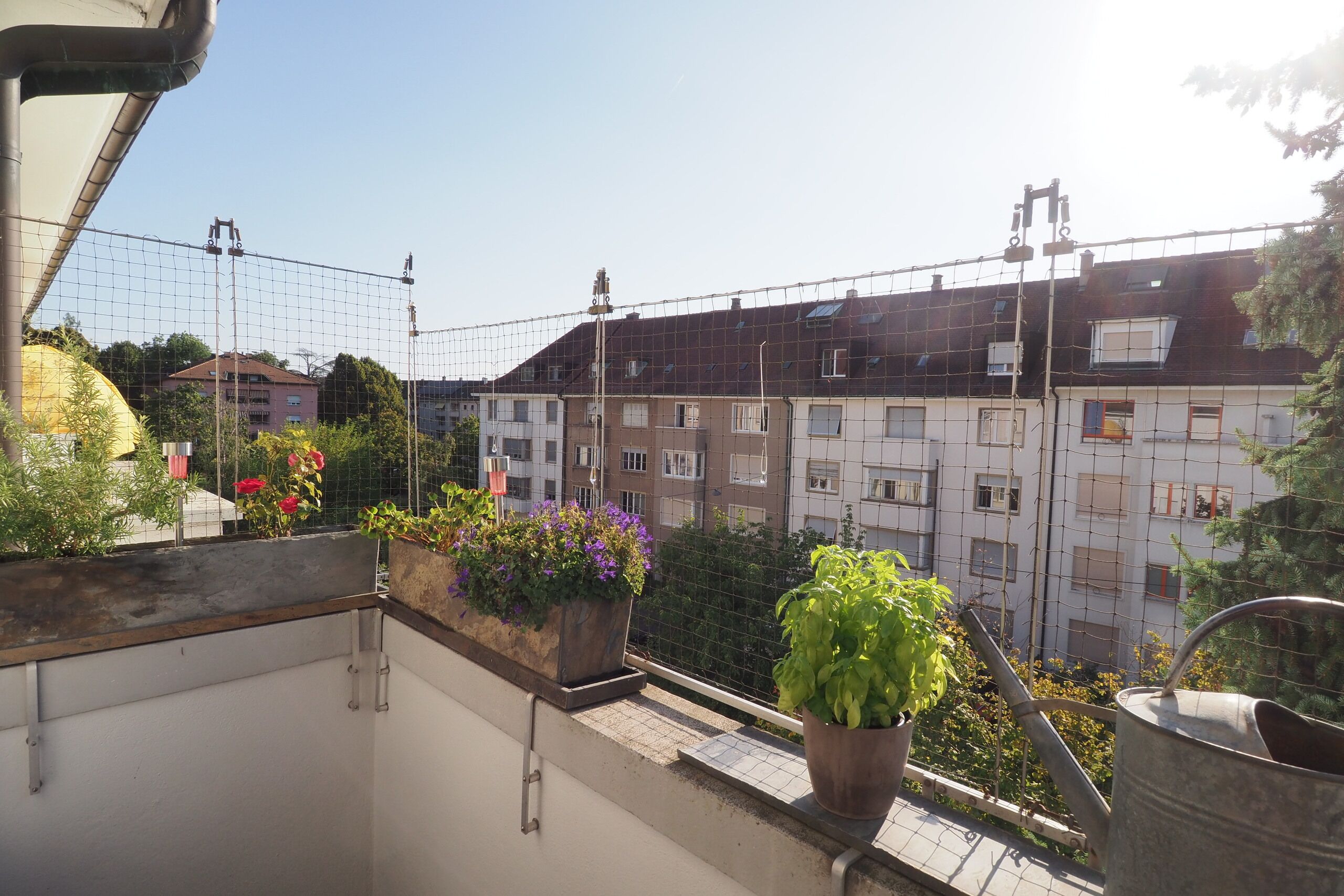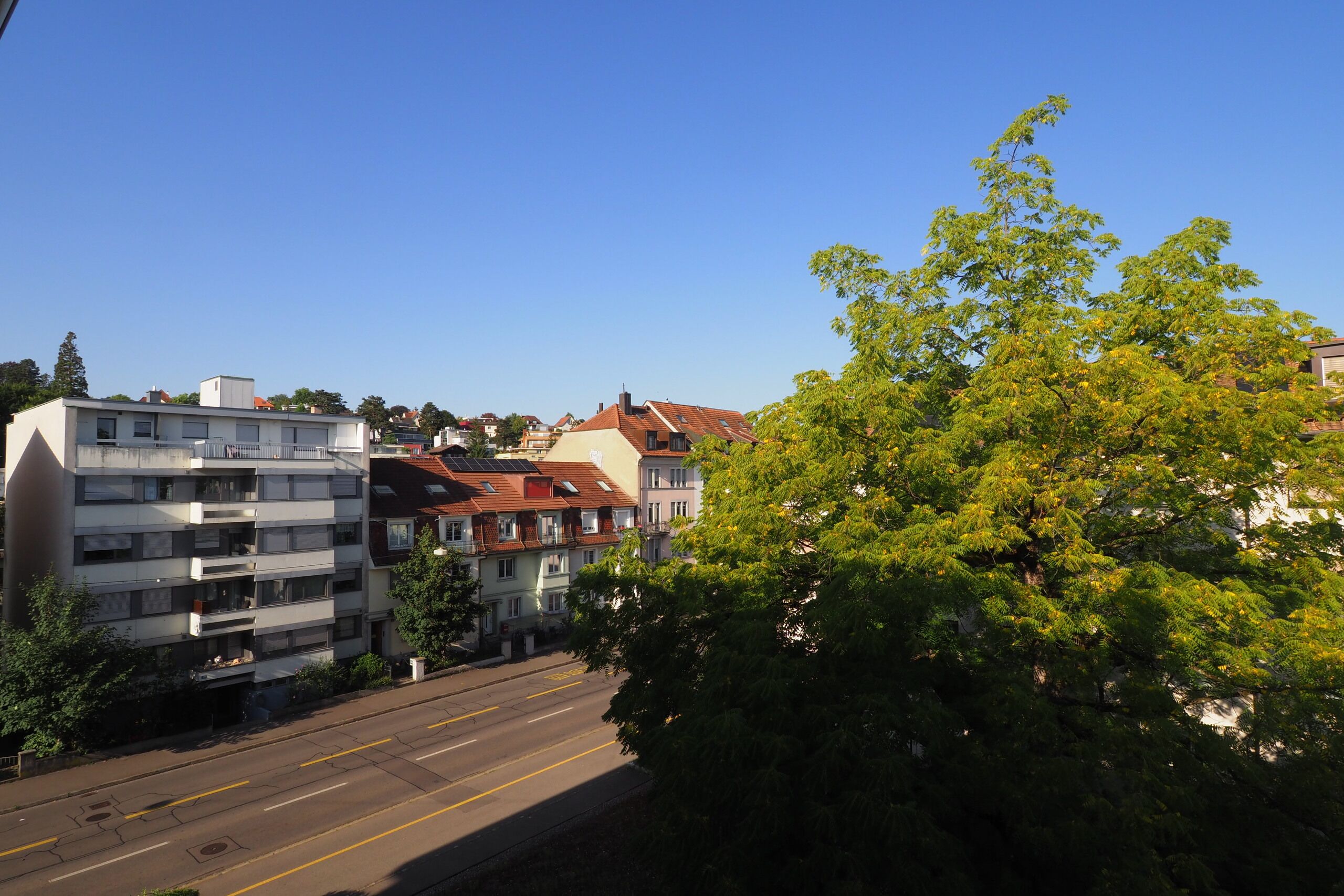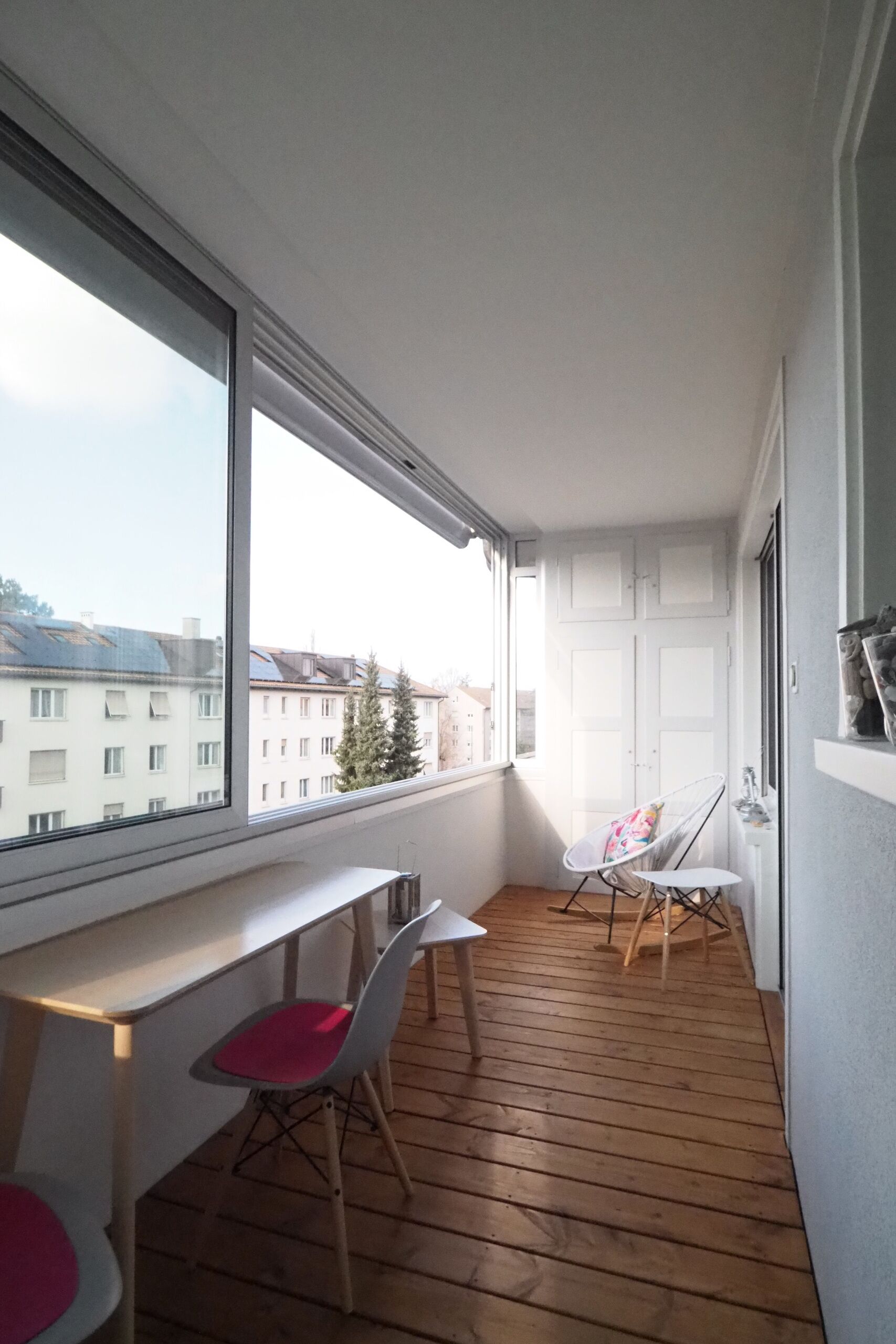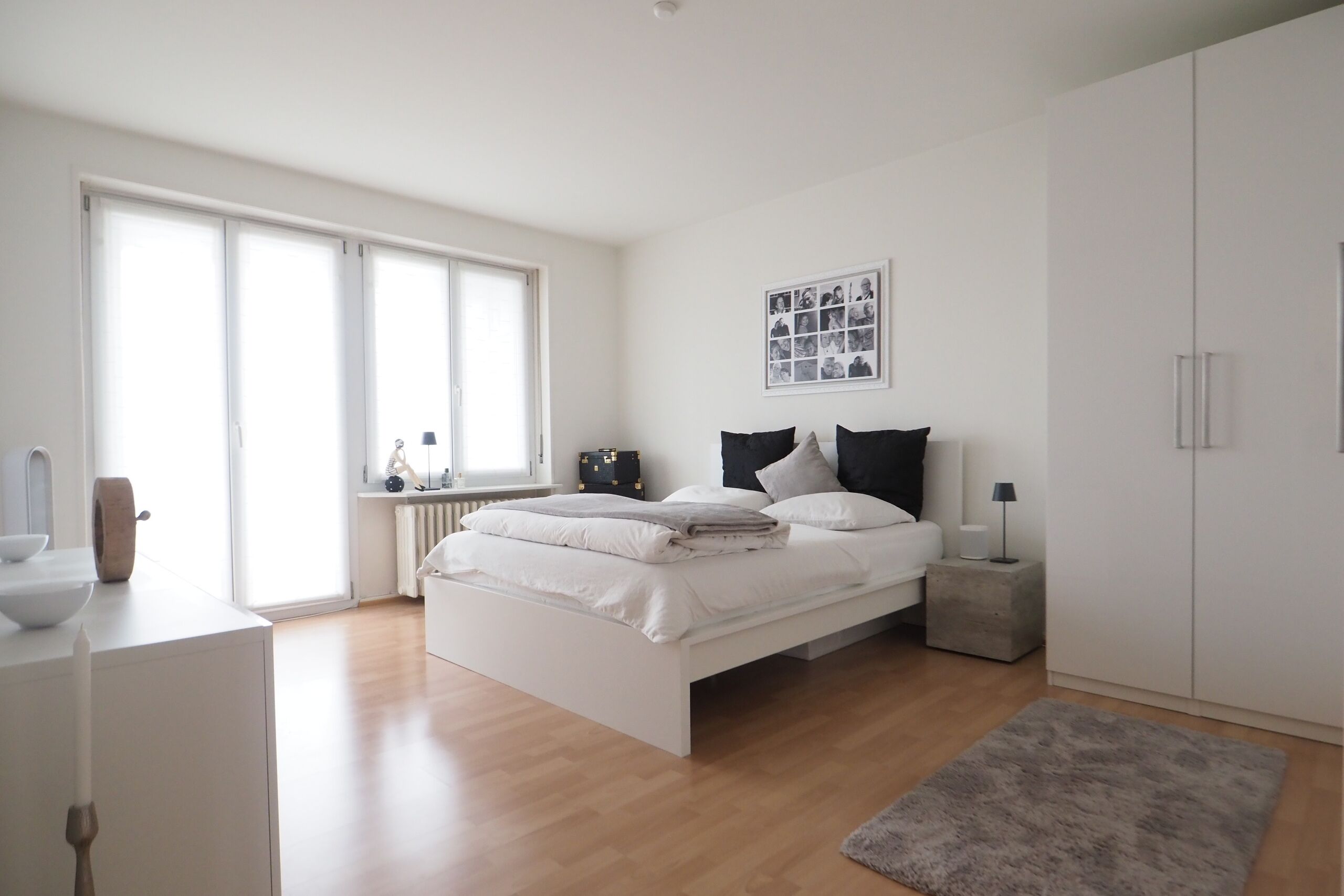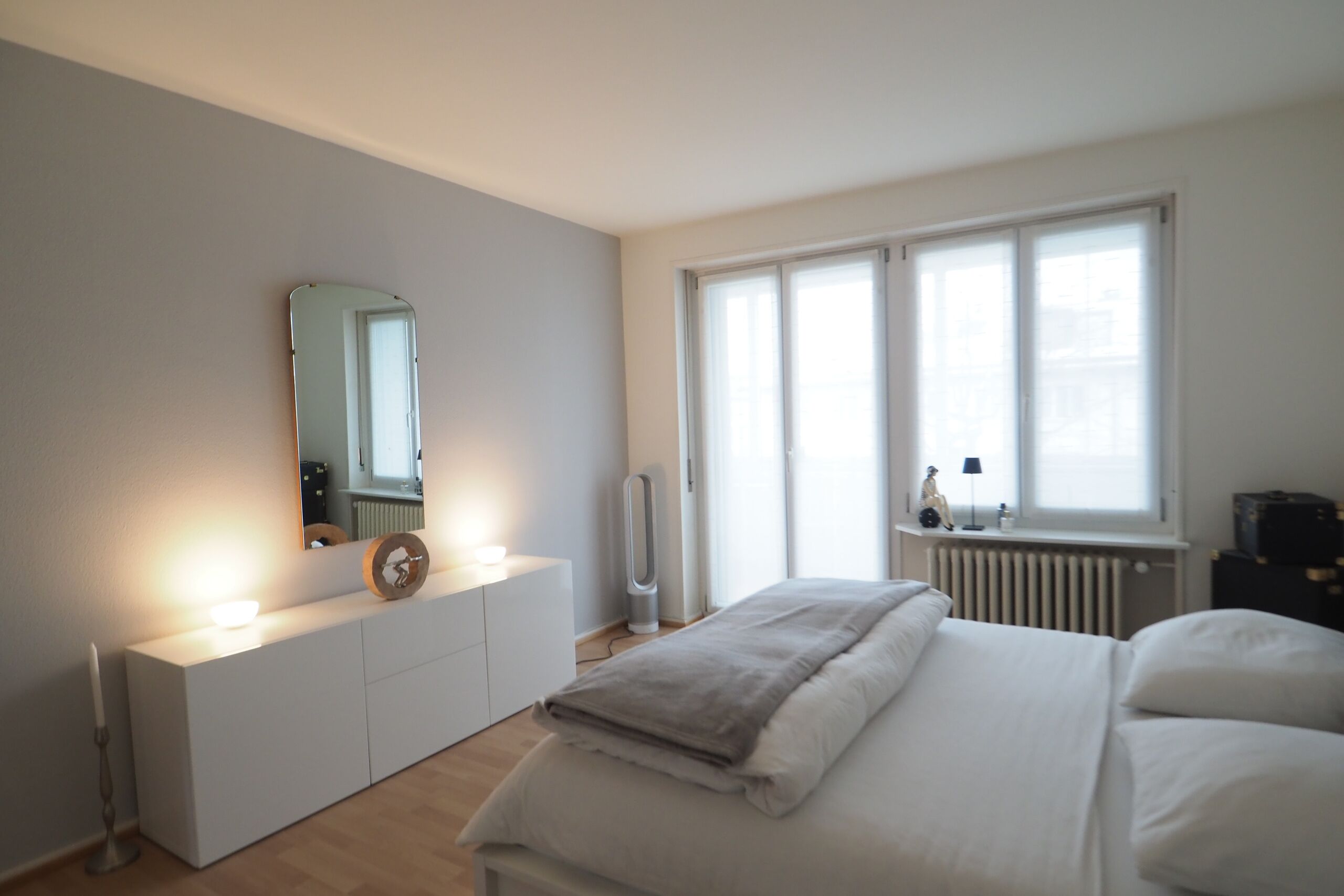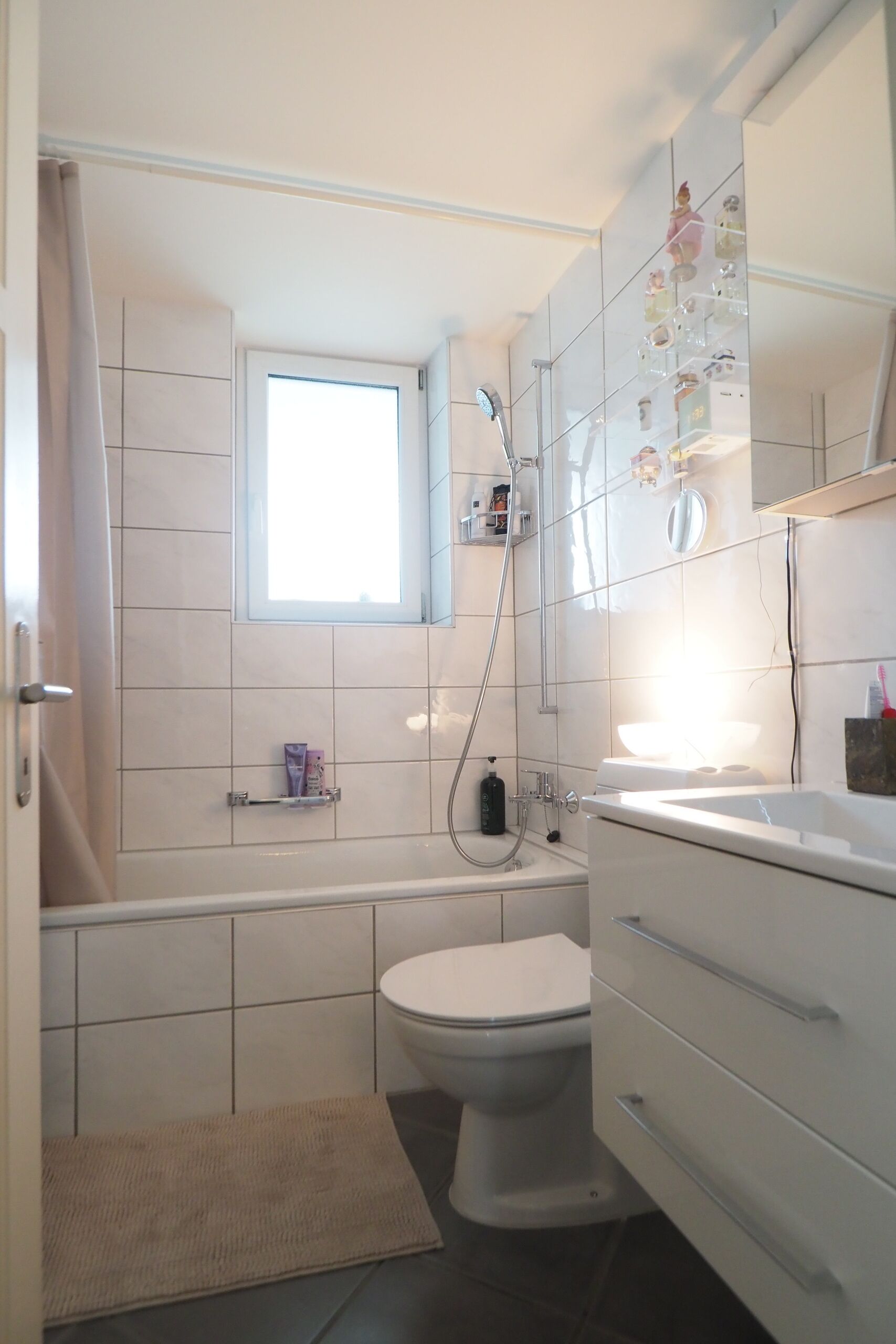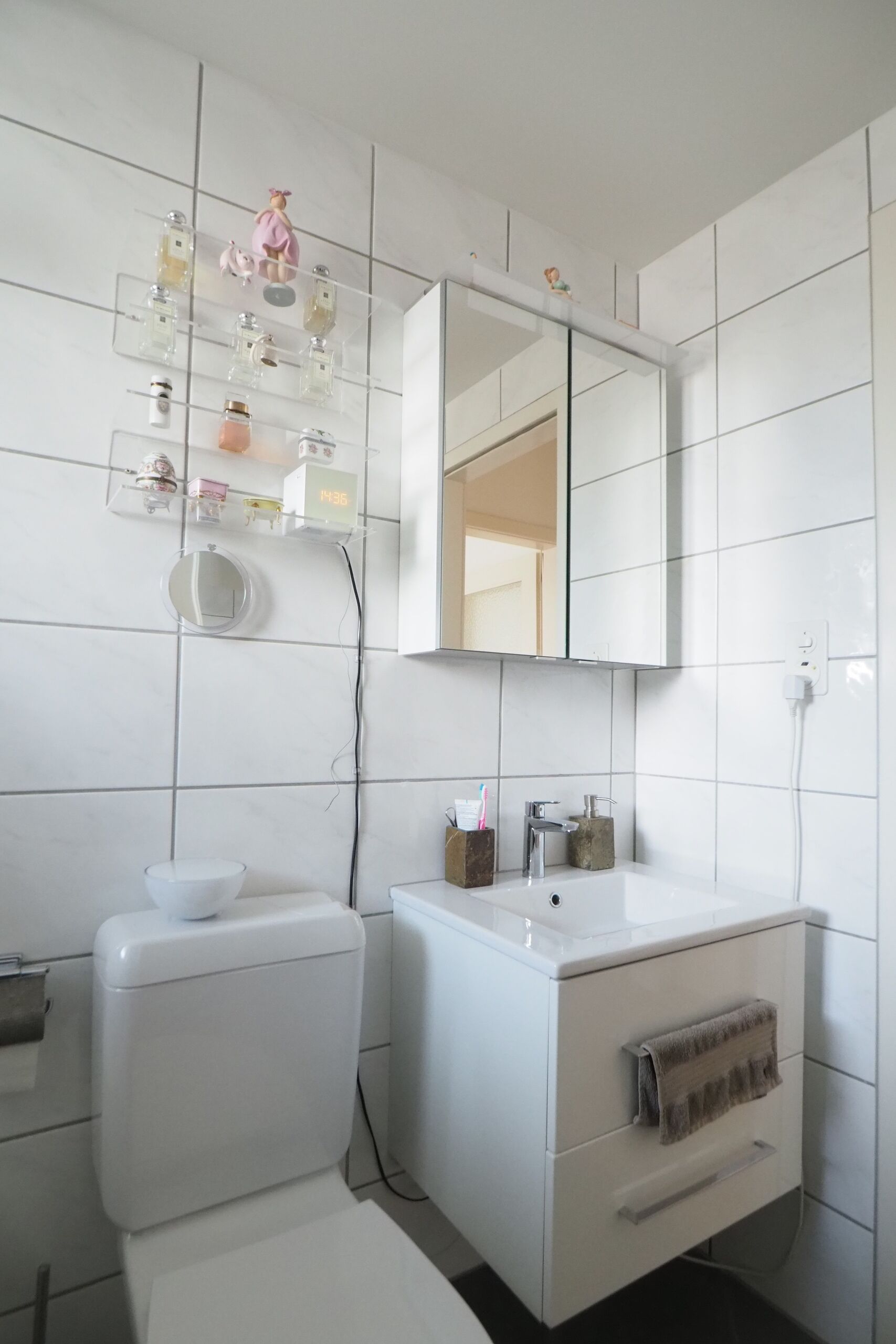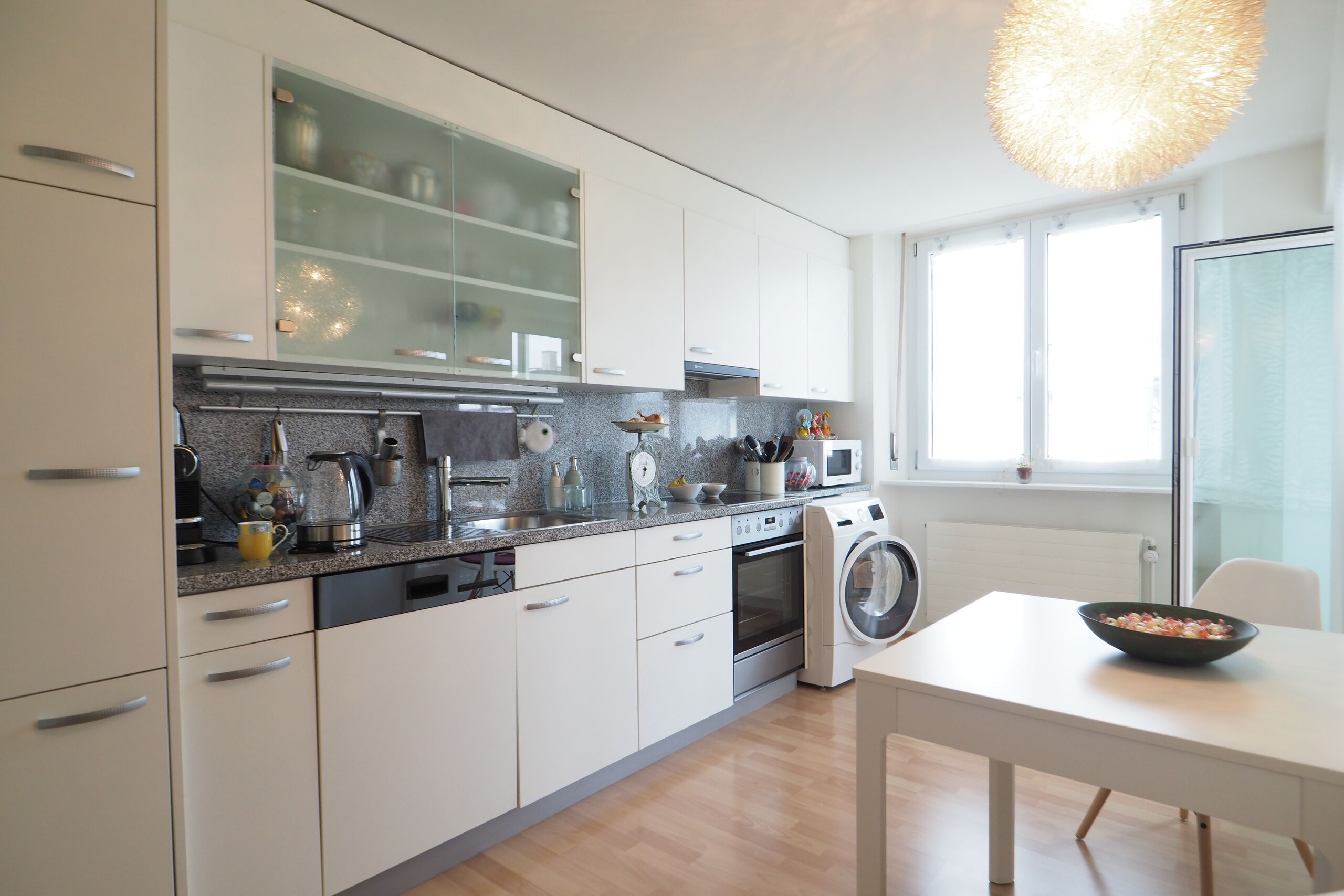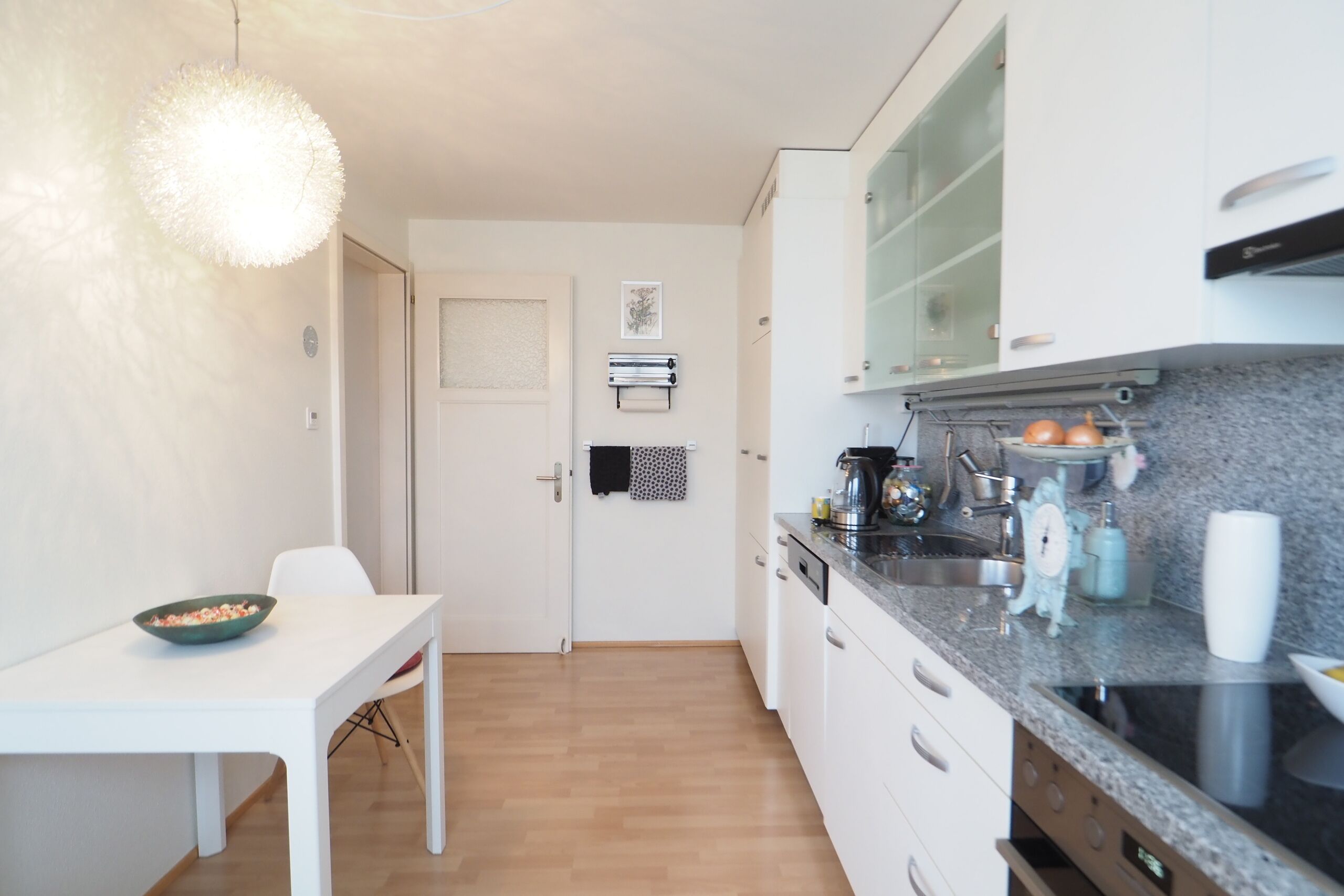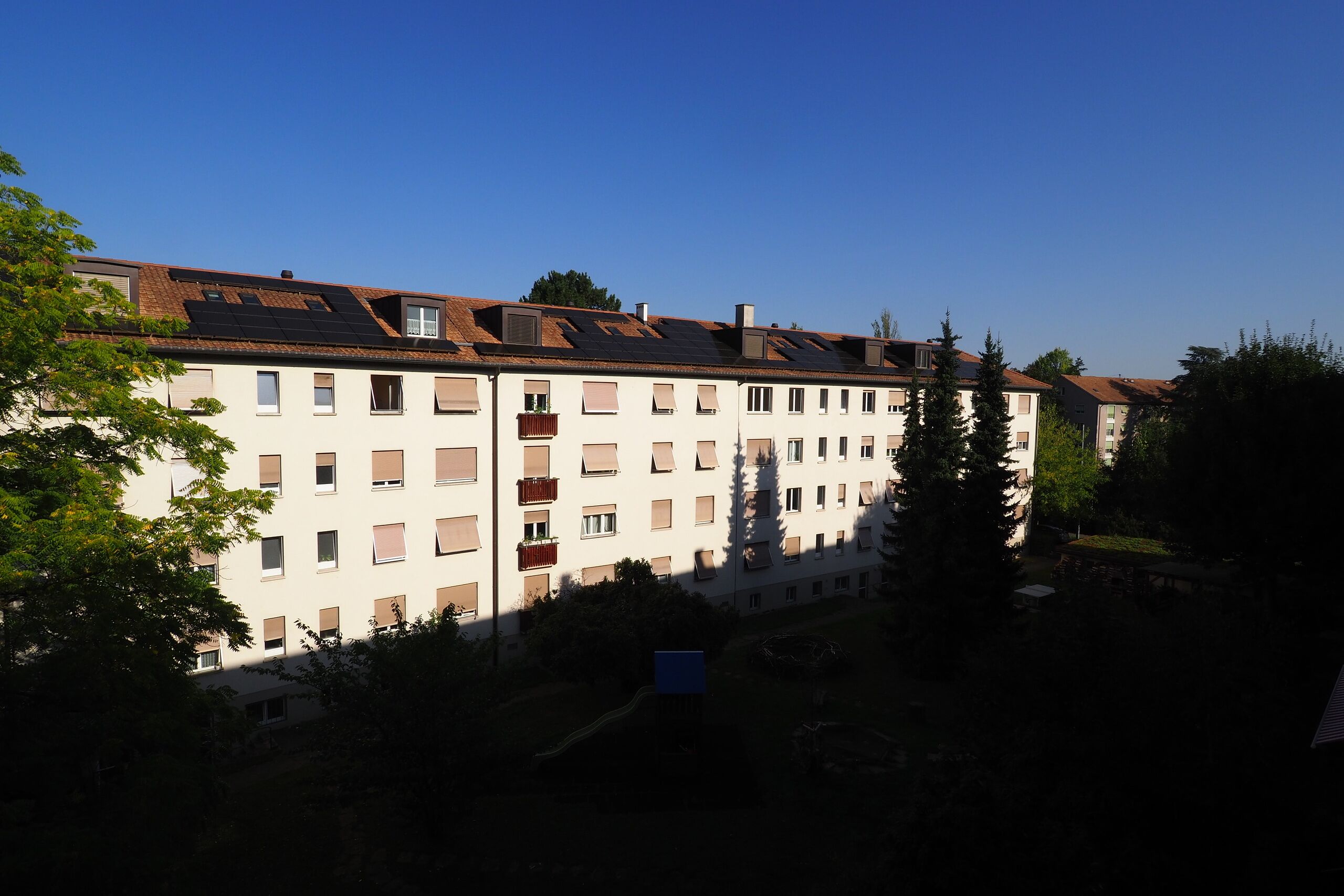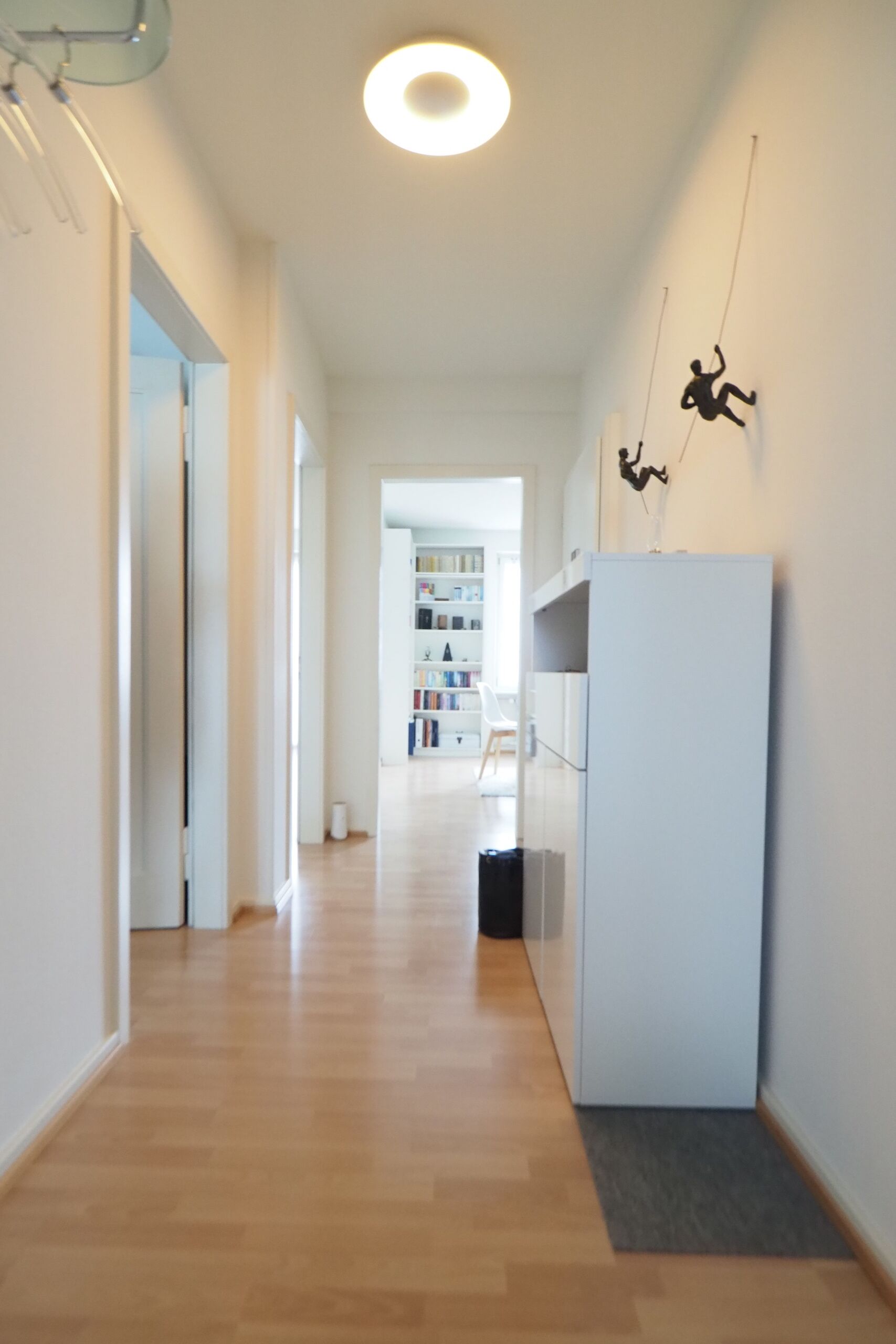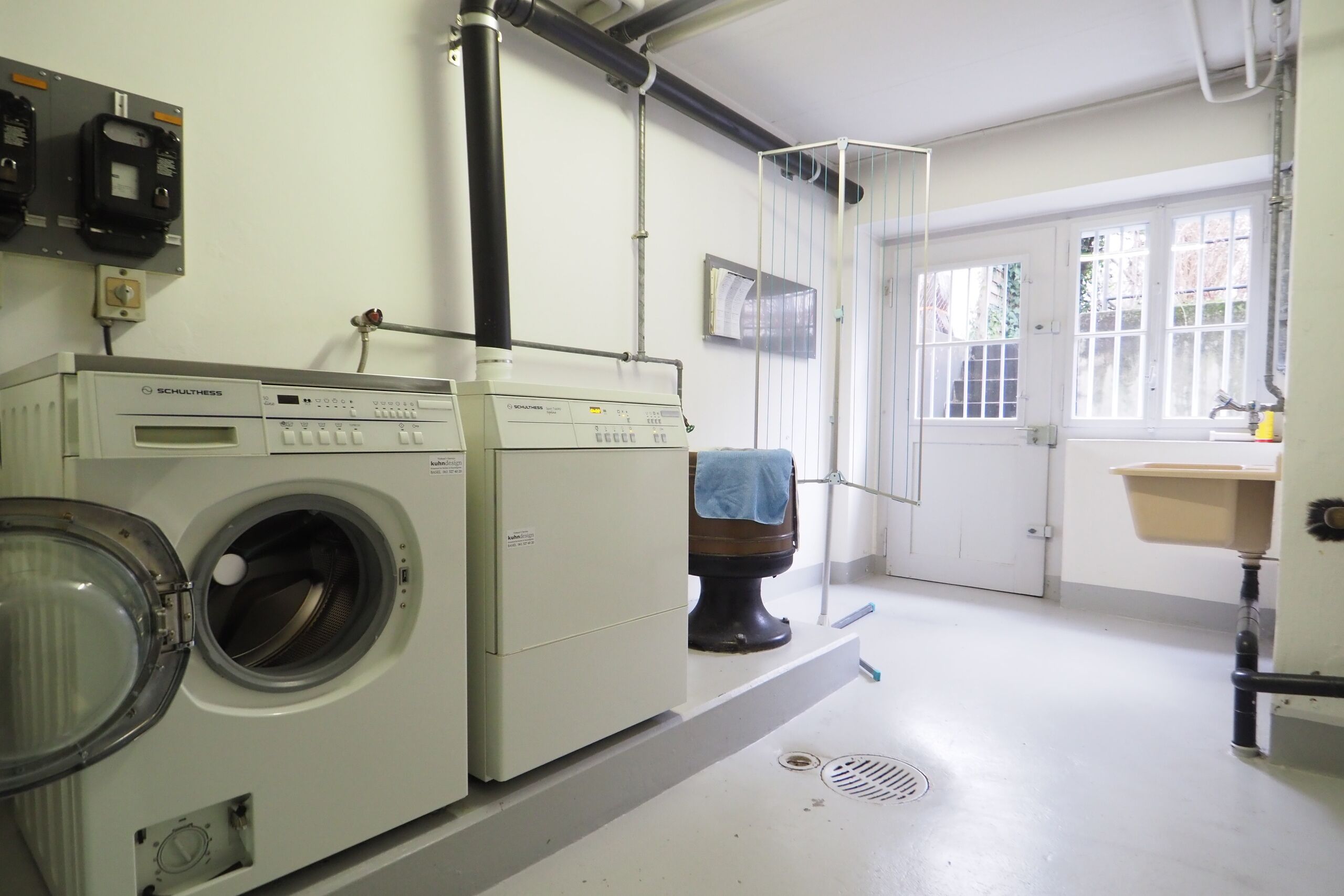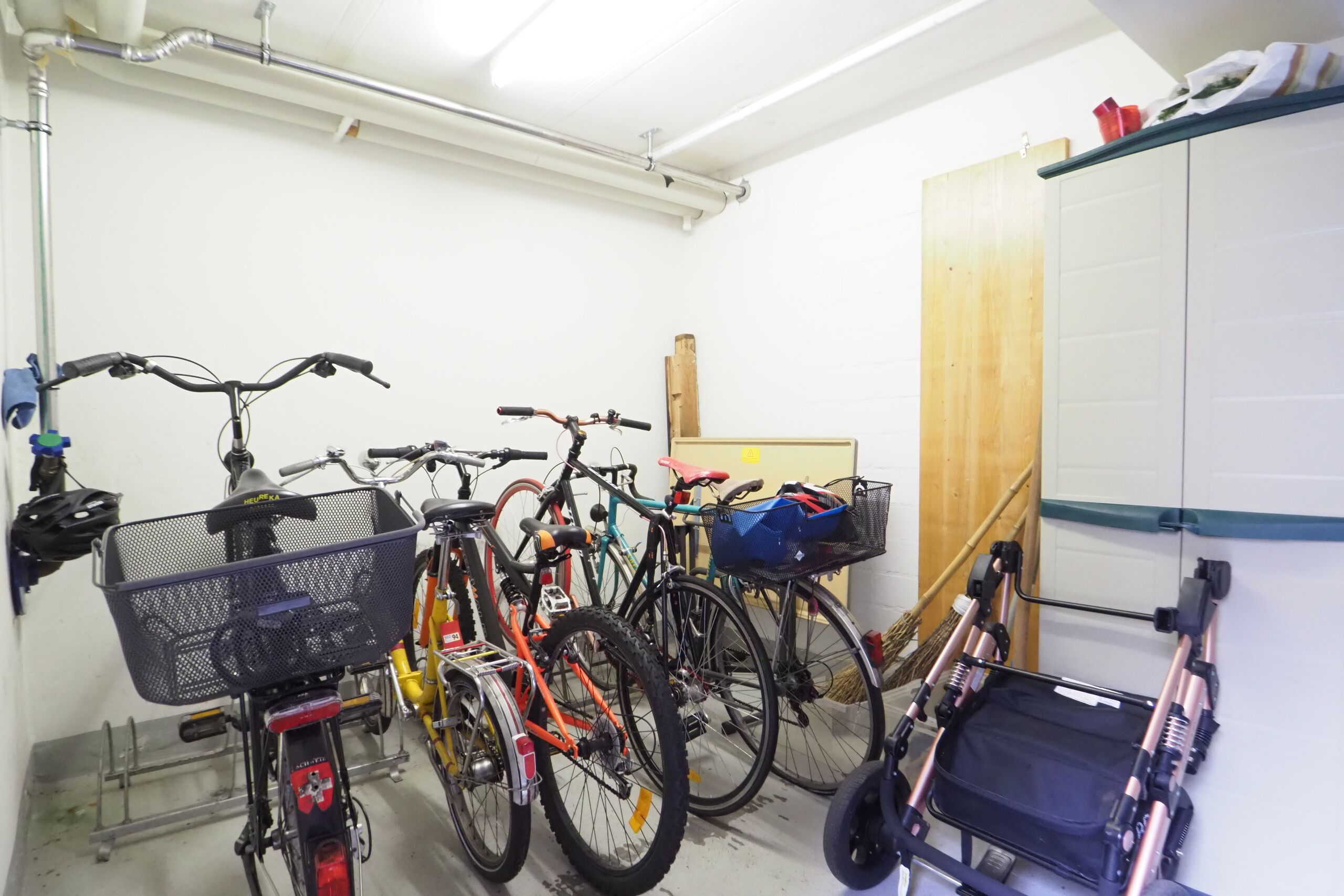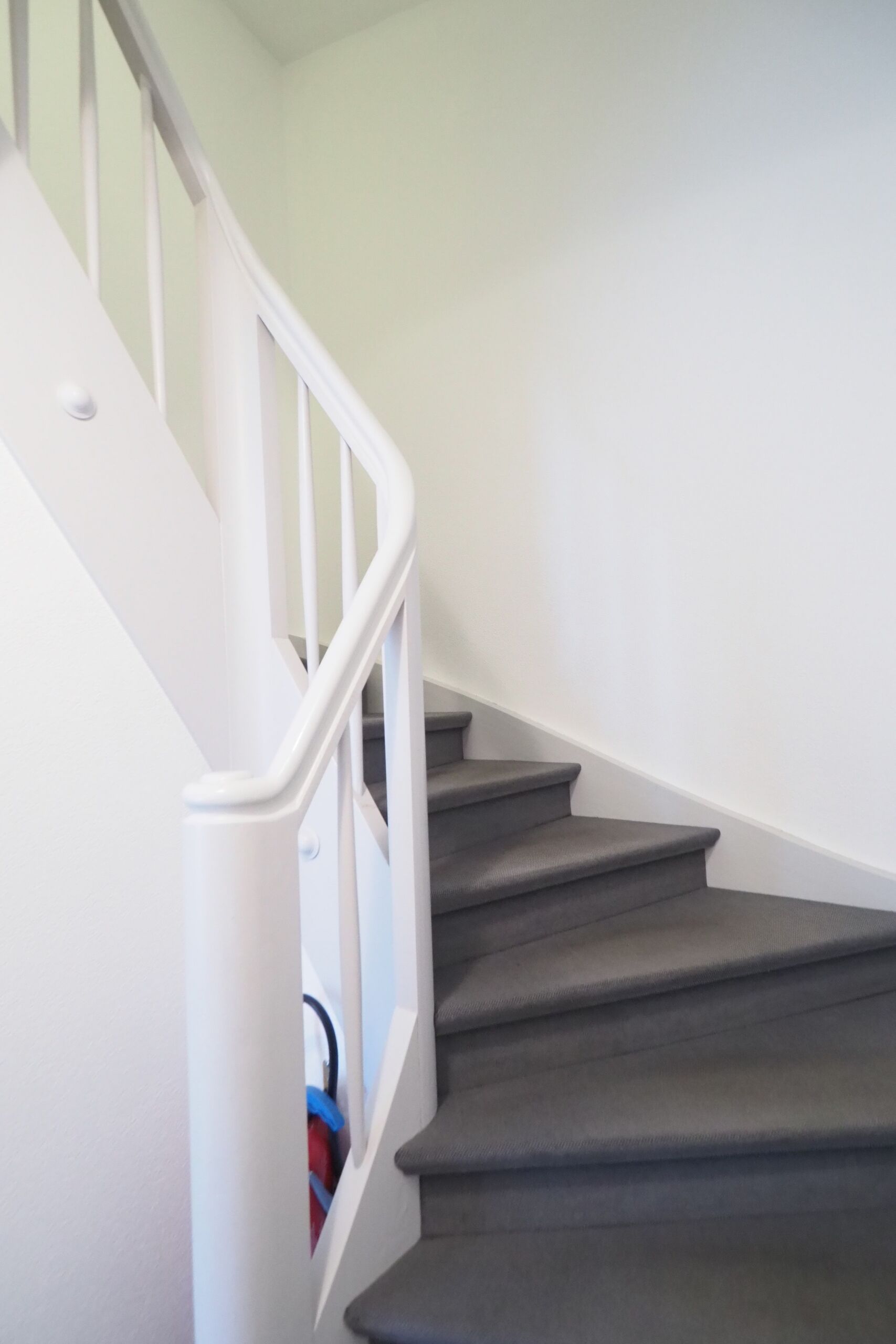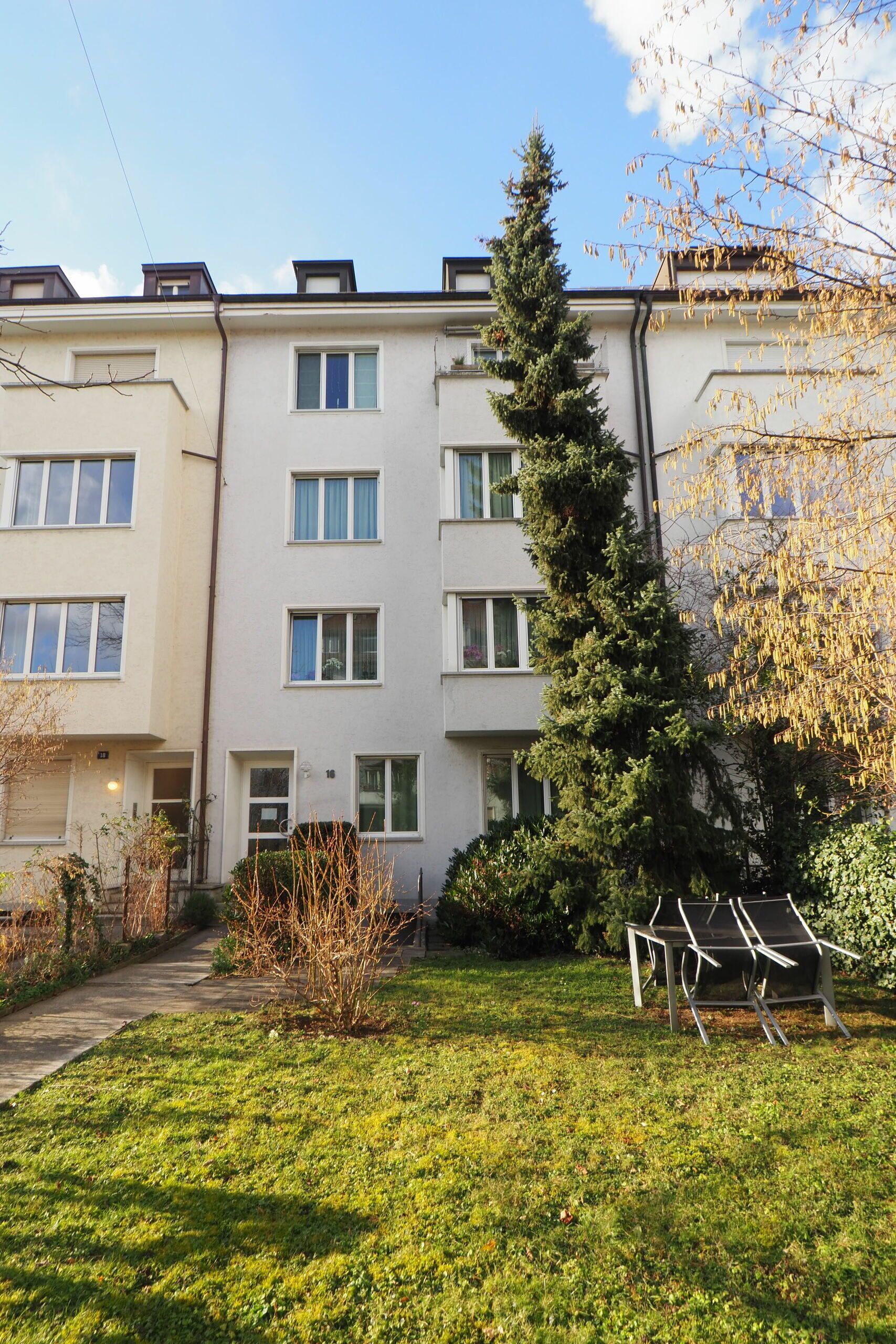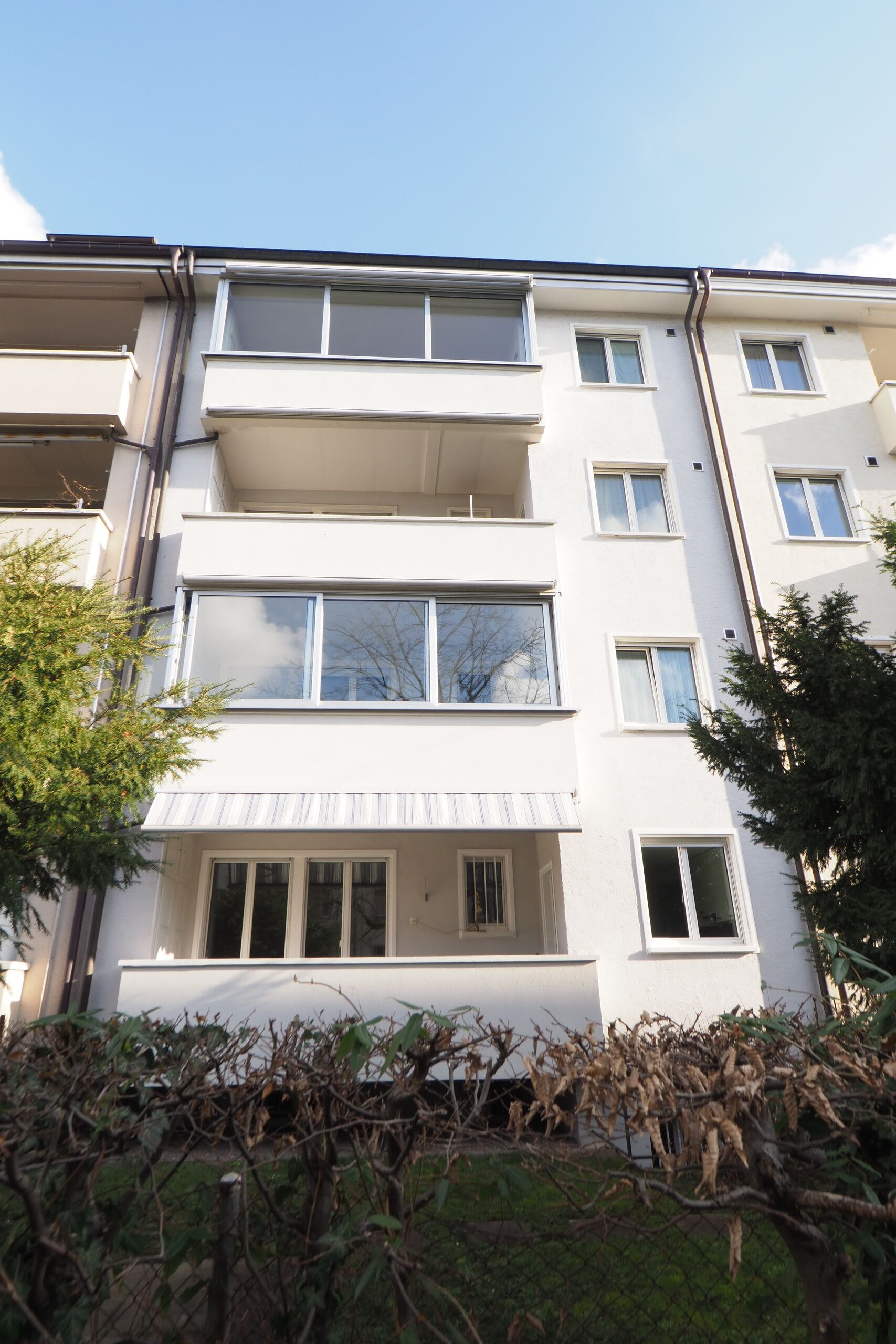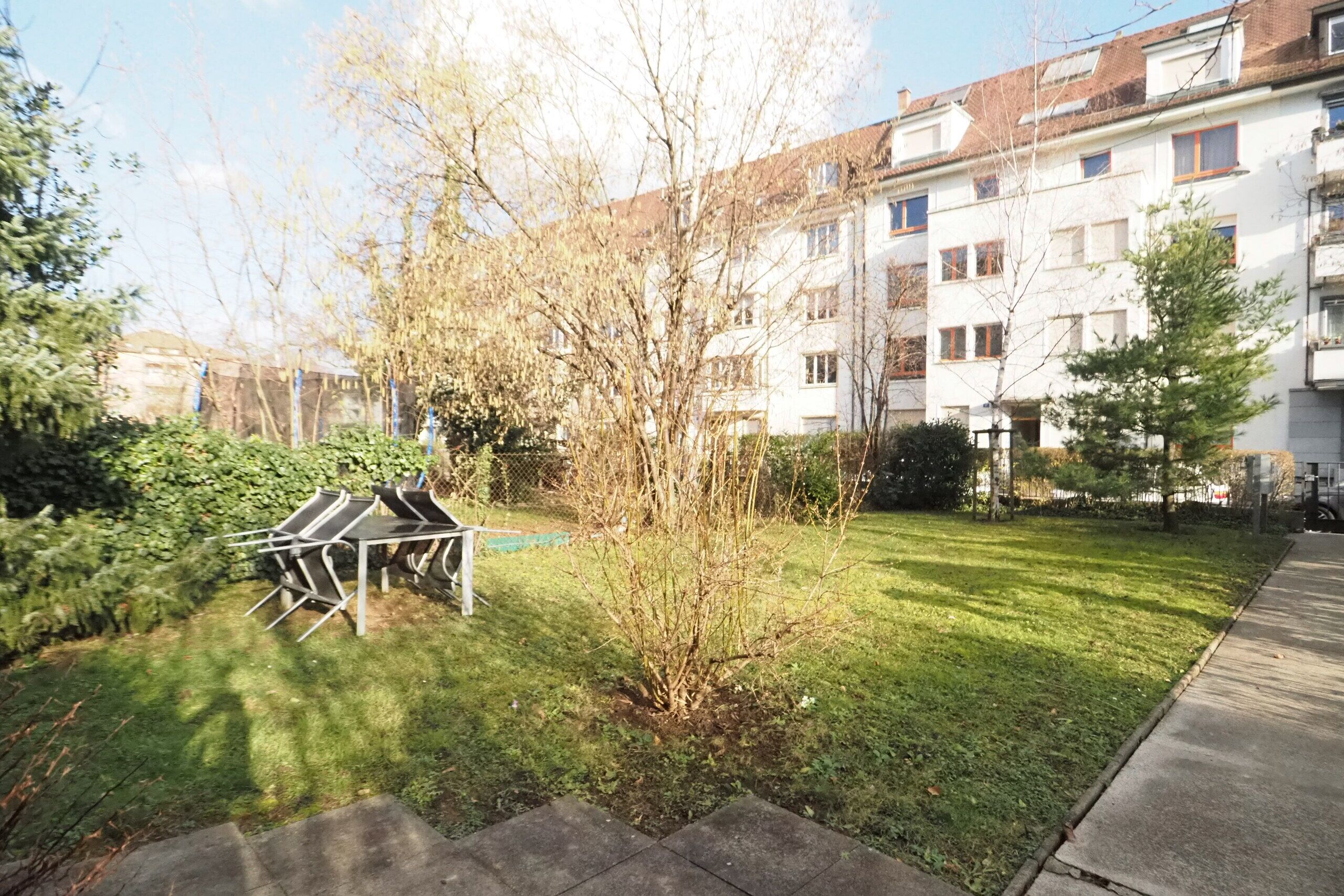 Charming apartment with balcony and winter garden
CH-4054 Basel,

Eggfluhstrasse 16
CHF 790'000.-
Description
Experience living comfort at the highest level in this spacious 3.5-room apartment in the popular Bachletten quarter. The property as well as the apartments were extensively renovated in 2002 and present themselves in a well-maintained and well-kept condition. The apartment offers a balcony and a winter garden where you can enjoy the morning and evening sun as well as the view of the surroundings. Through the forecourt you can access the three bright and modern rooms with a ceiling height of about 2.55m, which are particularly bright and inviting due to their large windows and open floor plan. The 9-piece kitchen is equipped with high-quality appliances (Electrolux), a washer-dryer and a granite countertop and offers space for cooking and eating together. The bathroom with bathtub is tastefully designed. The cellar compartment and the separate réduit provide additional storage space. For communal use there is a laundry room, a bike room and various garden areas on the property. Let yourself be enchanted by this beautiful apartment and arrange a viewing today! Important: A mortgage with very advantageous conditions can possibly be taken over.
Specialities
2002 renovation of building and apartment (heating, windows, floor, kitchen, bathroom,...) 2017/2019 kitchen appliances 2018 roof renovation 2019 painting of apartment 2020 conservatory 2021 staircase 2022 bathroom furniture
Remarks
The land register, notary and transfer of ownership costs are to be borne according to the customary local regulations, unless otherwise agreed. All information must be treated confidentially and may not be passed on without our consent. Any prior sale remains reserved. The information in this document is for general information. They are provided without guarantee and do not form part of a contract. In the event of any buyer mediation by a third party, claims for commission, expenses or other compensation shall not arise either against the seller or against Ponimmobilien GmbH.
Conveniences
Inside conveniences
○
With front and rear view
Characteristics
Category
Condominium apartment
Located on floor no.
3rd floor
Year of construction
1937
Heating installation
Radiator
Availability
To be discussed
PPE charges
CHF 8'333.-/year
Part of
196/1000 (Wohnung), 1/1000 (Réduit)
Balance renovation fund
CHF 88'740.- at 17.01.2023
Situation
The Bachletten district is a popular place to live in the north of the city of Basel. The infrastructure in the Bachletten district is very well developed. There is good access to public transport, shops and restaurants are nearby. There are also several schools and kindergartens nearby. A highlight of the Bachletten district is the nearby Rhine, where you can go for a walk or cycle. There are also several parks and green spaces nearby, such as the Bachlettenpark, which invites you to relax and linger.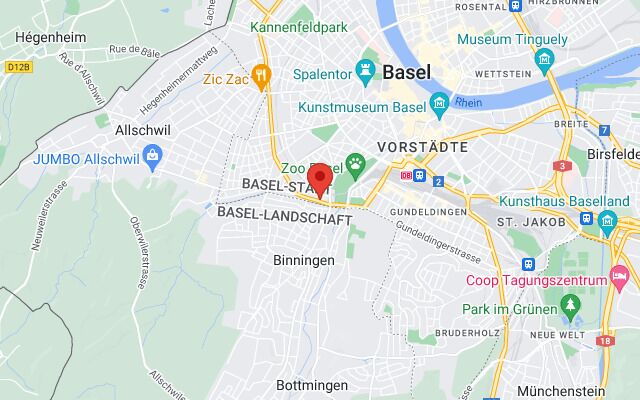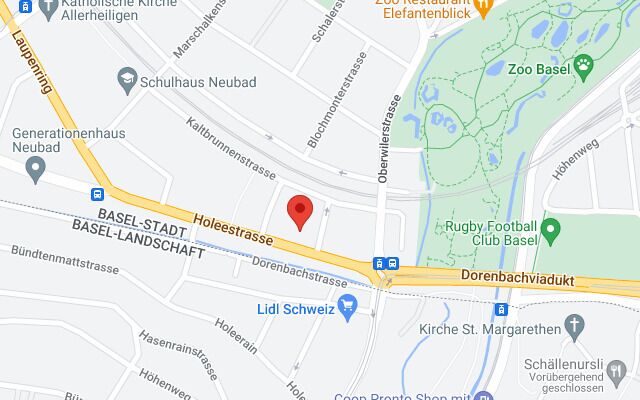 Municipality
Basel is a vibrant metropolis known for its vibrant art scene and renowned museums. Here you will find a variety of theater and music events as well as international exhibitions and festivals. The nightlife in Basel is also very active and offers something for every taste. The old town of Basel is a special highlight of the city. It is characterized by narrow streets, medieval buildings and the river Rhine, which flows through the city. Here you will also find the famous Munster, a Gothic cathedral, as well as the historic town hall. Basel is also an important science and education city. This is where the University of Basel is located, which is one of the oldest and most renowned universities in Europe. There are also many international organizations and companies based in the city.
Distances
| | | | | |
| --- | --- | --- | --- | --- |
| Location | Distance | On foot | Transport | Car |
| Station | 1.2 km | 20 min. | 8 min. | 7 min. |
| Public transports | 150 m | 2 min. | 2 min. | 1 min. |
| Freeway | 2.9 km | 43 min. | 21 min. | 11 min. |
| Nursery school | 220 m | 6 min. | 6 min. | 3 min. |
| Primary school | 340 m | 6 min. | 6 min. | 1 min. |
| Stores | 77 m | 1 min. | 1 min. | - |
| Airport | 4.6 km | 68 min. | 39 min. | 14 min. |
| Post office | 330 m | 6 min. | 5 min. | 1 min. |
| Bank | 320 m | 7 min. | 5 min. | 2 min. |
| Hospital | 1.8 km | 28 min. | 16 min. | 11 min. |
| Restaurants | 160 m | 2 min. | 2 min. | - |
| Park / Green space | 73 m | 4 min. | 4 min. | 1 min. |