Great opportunity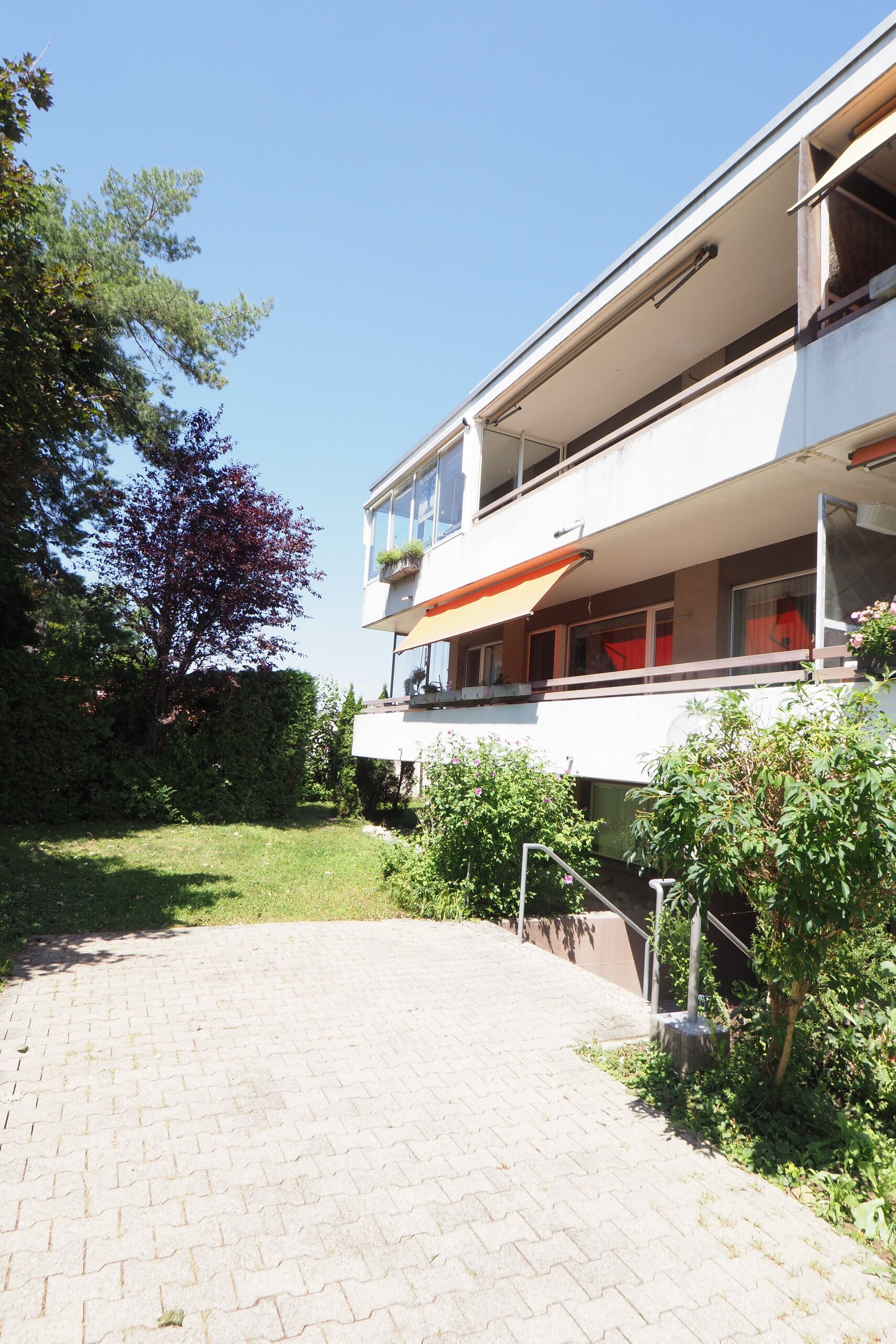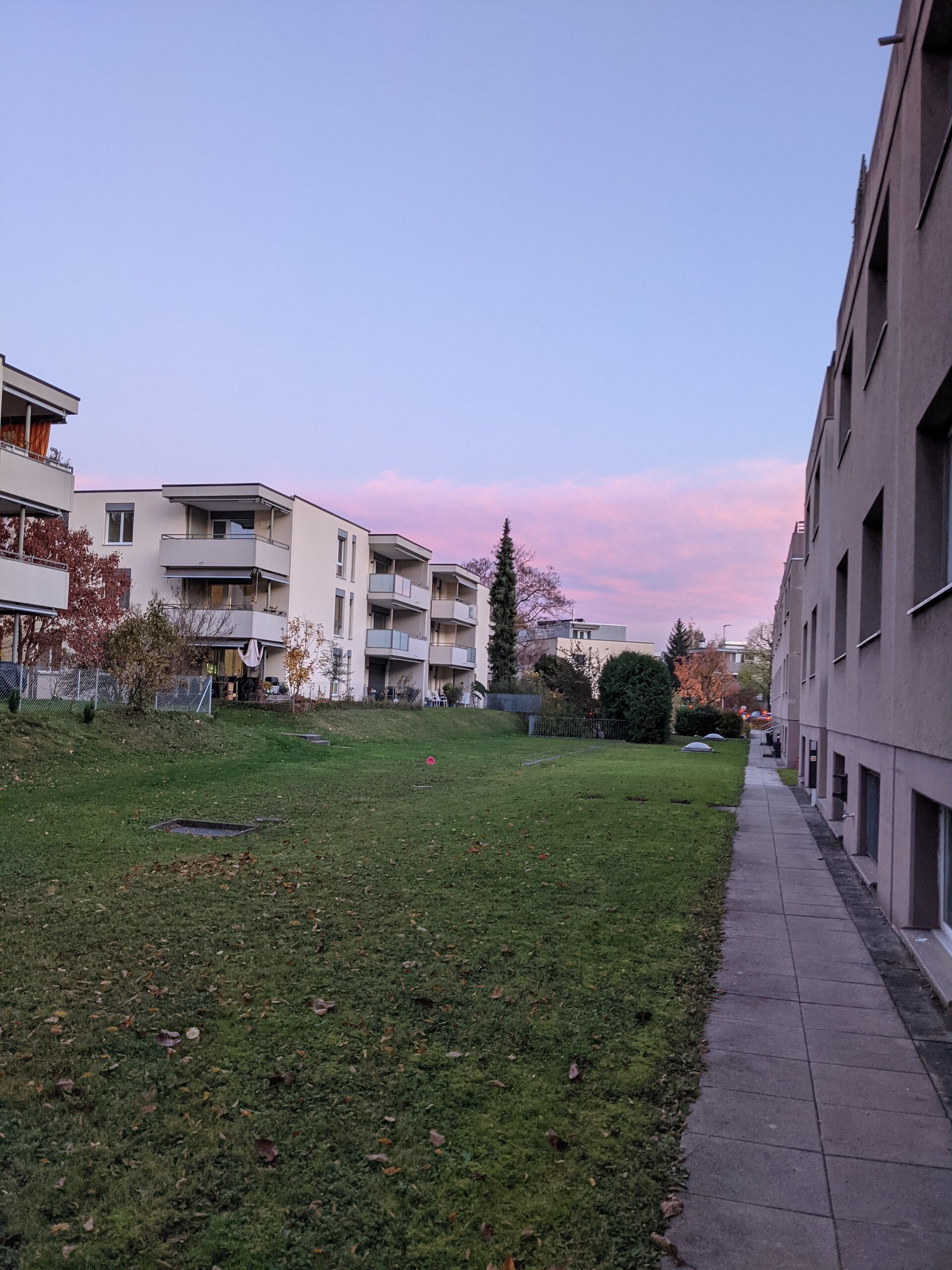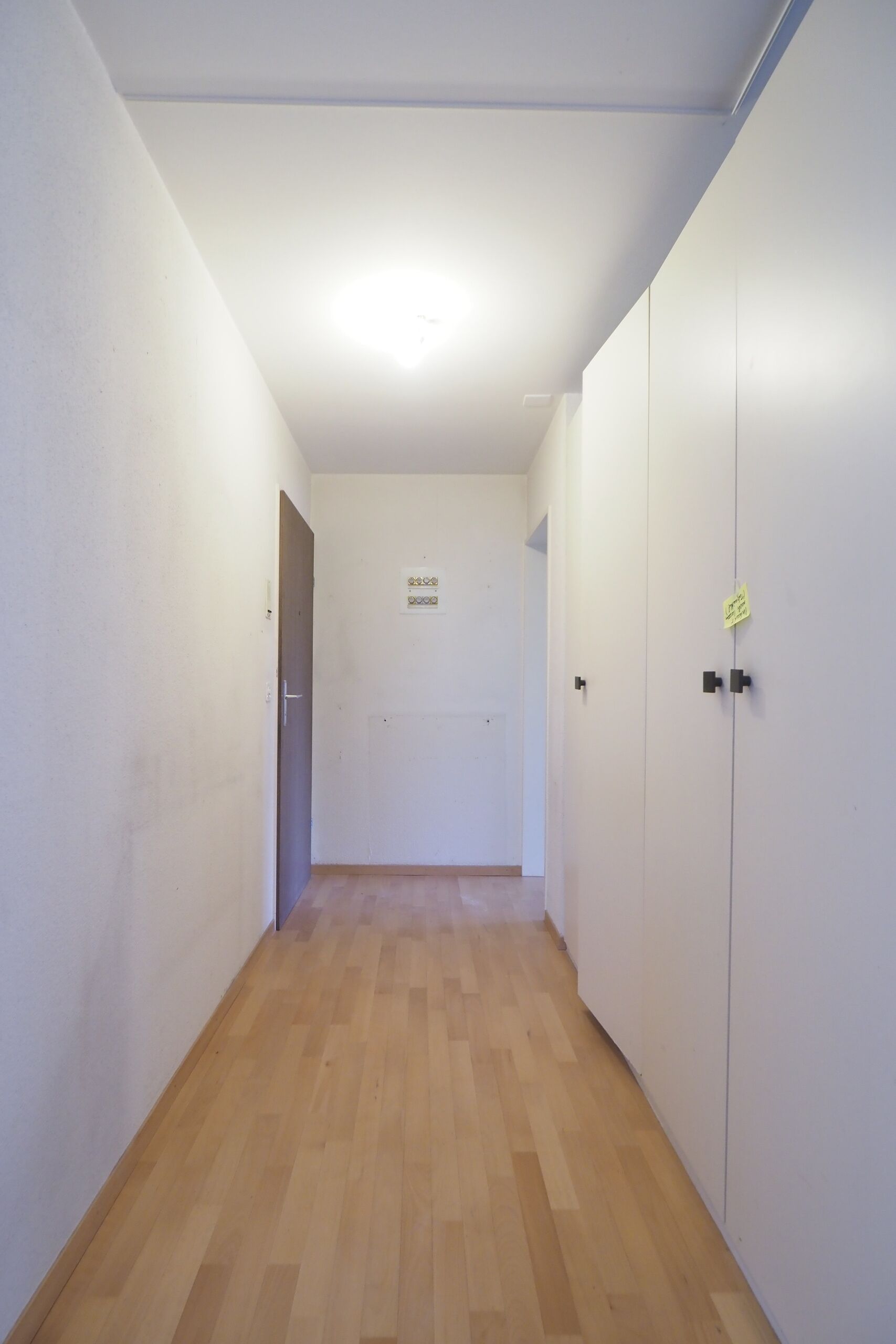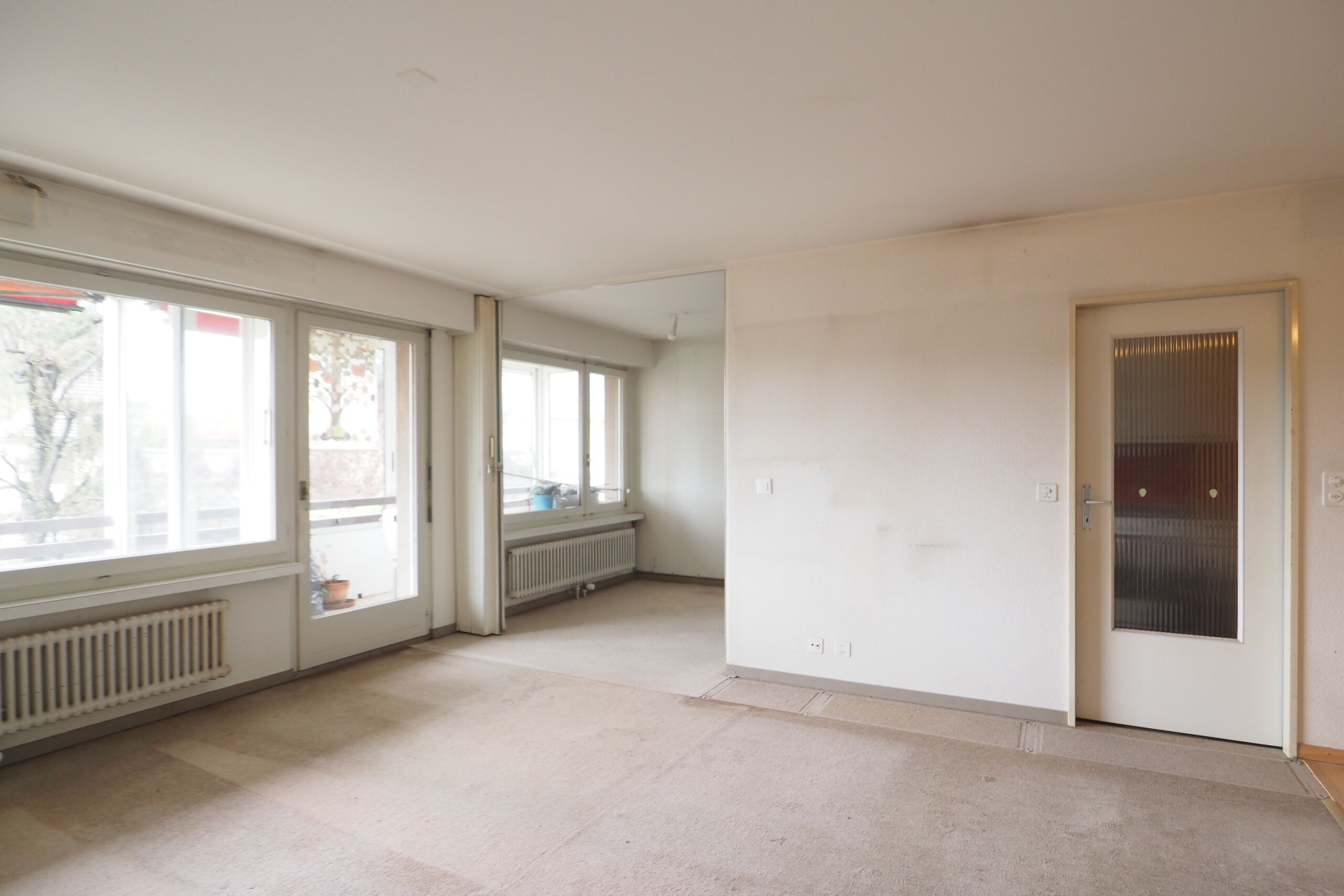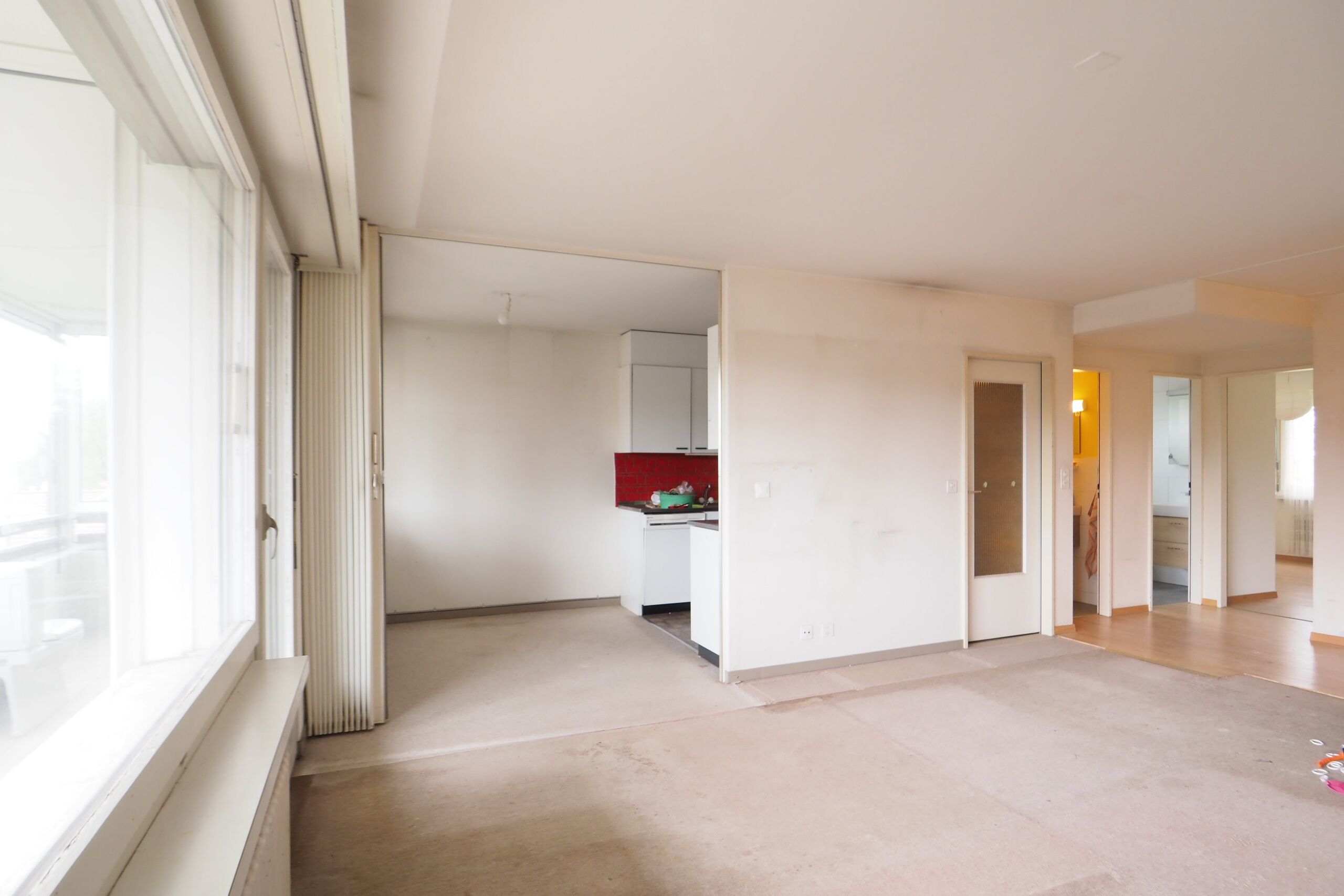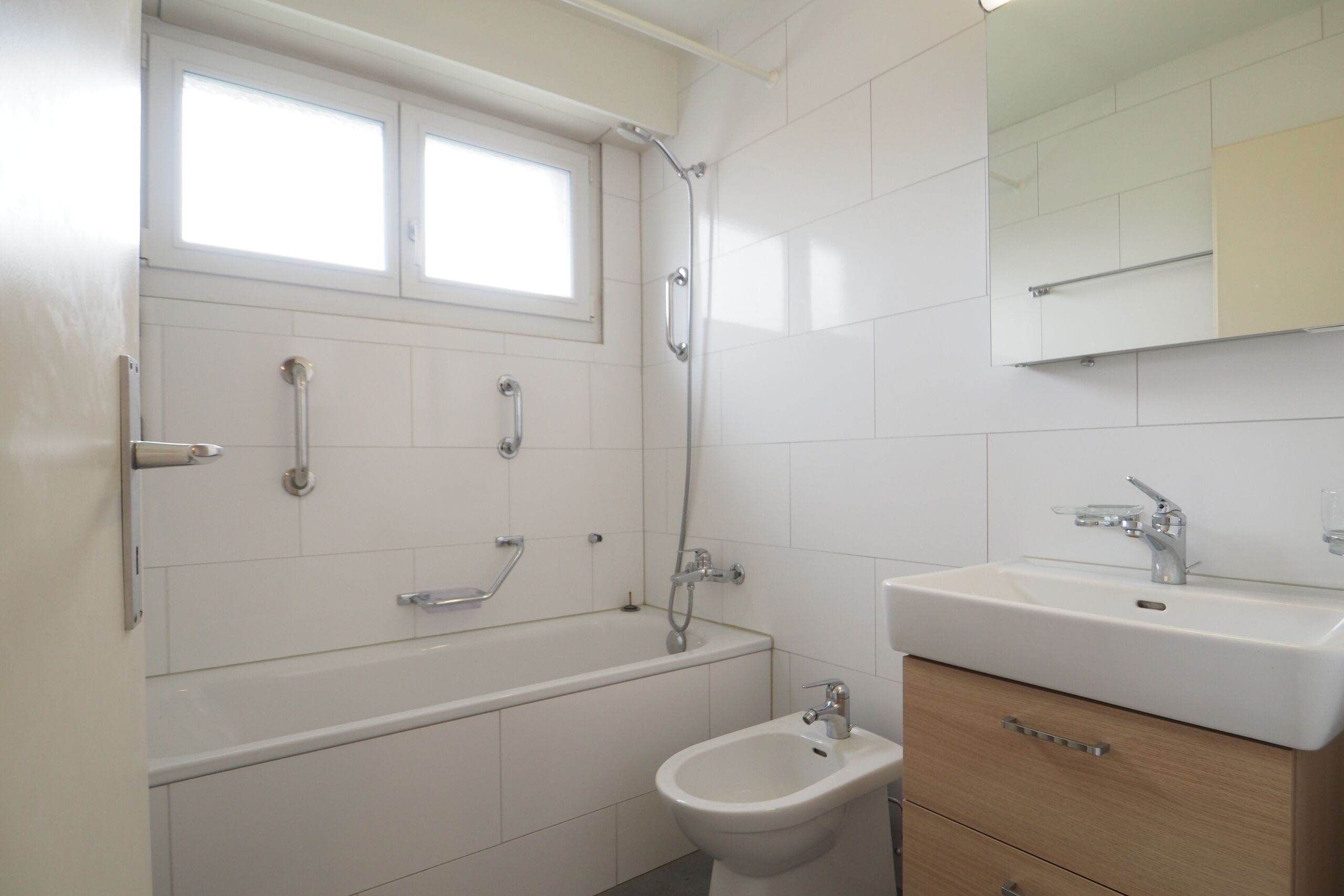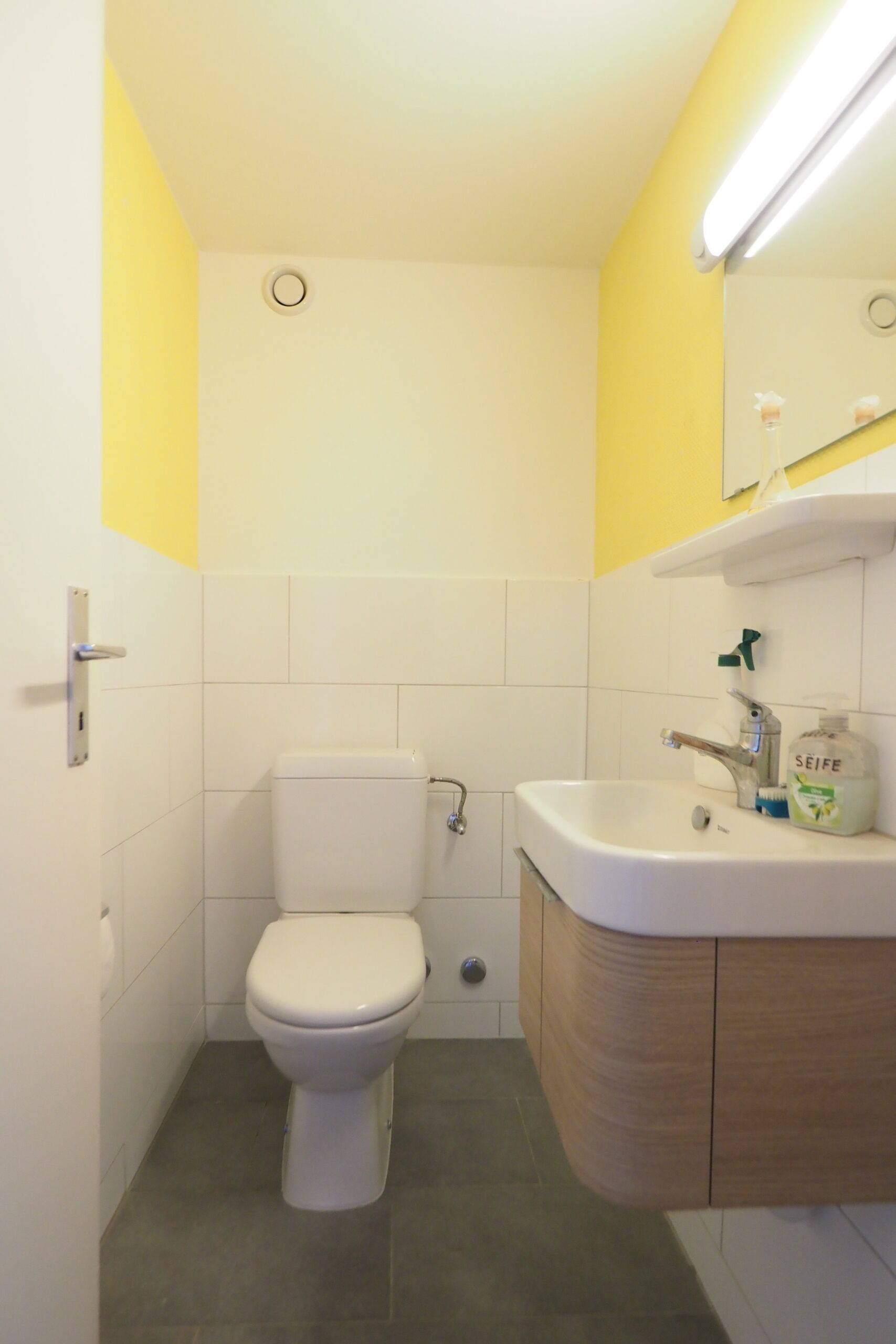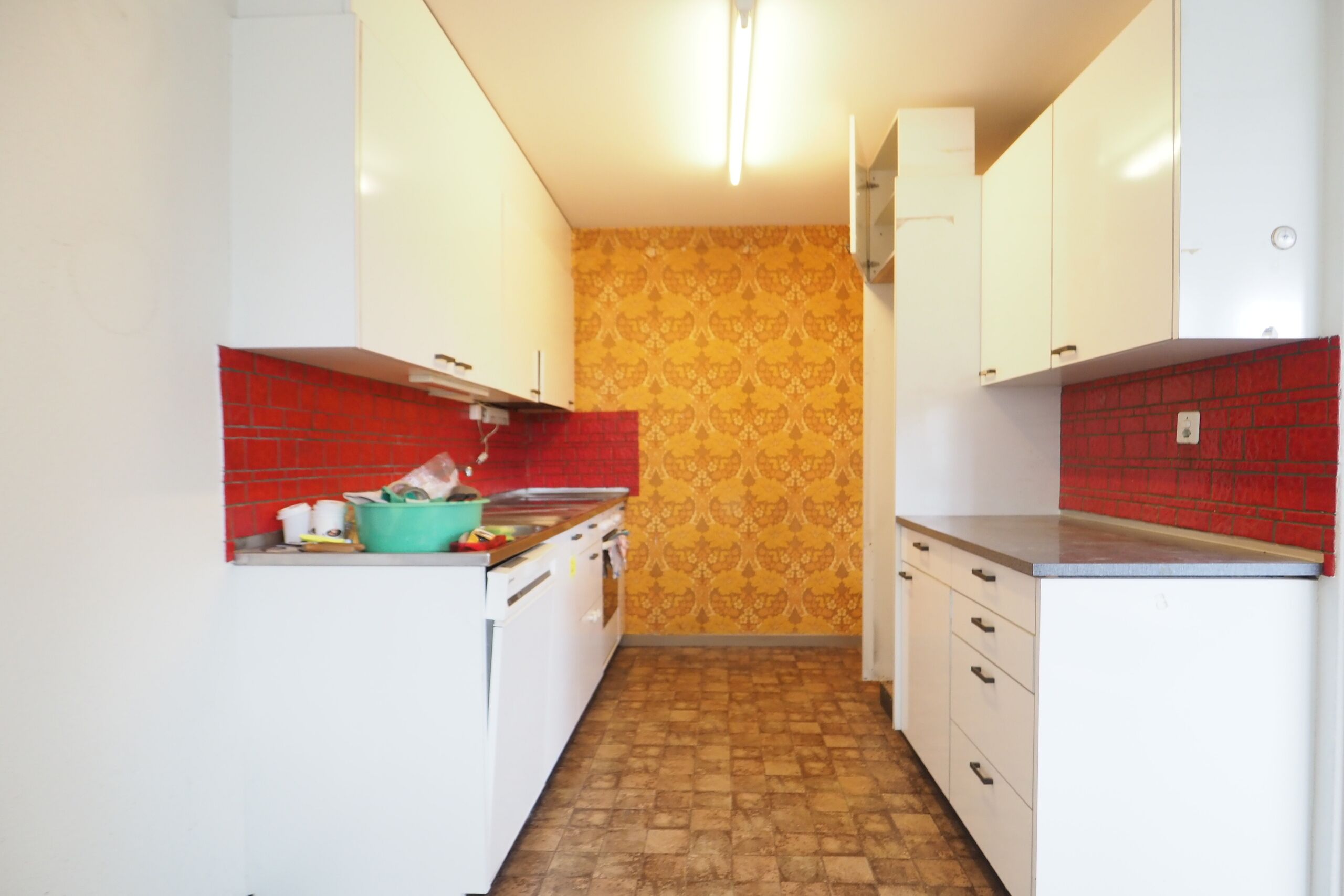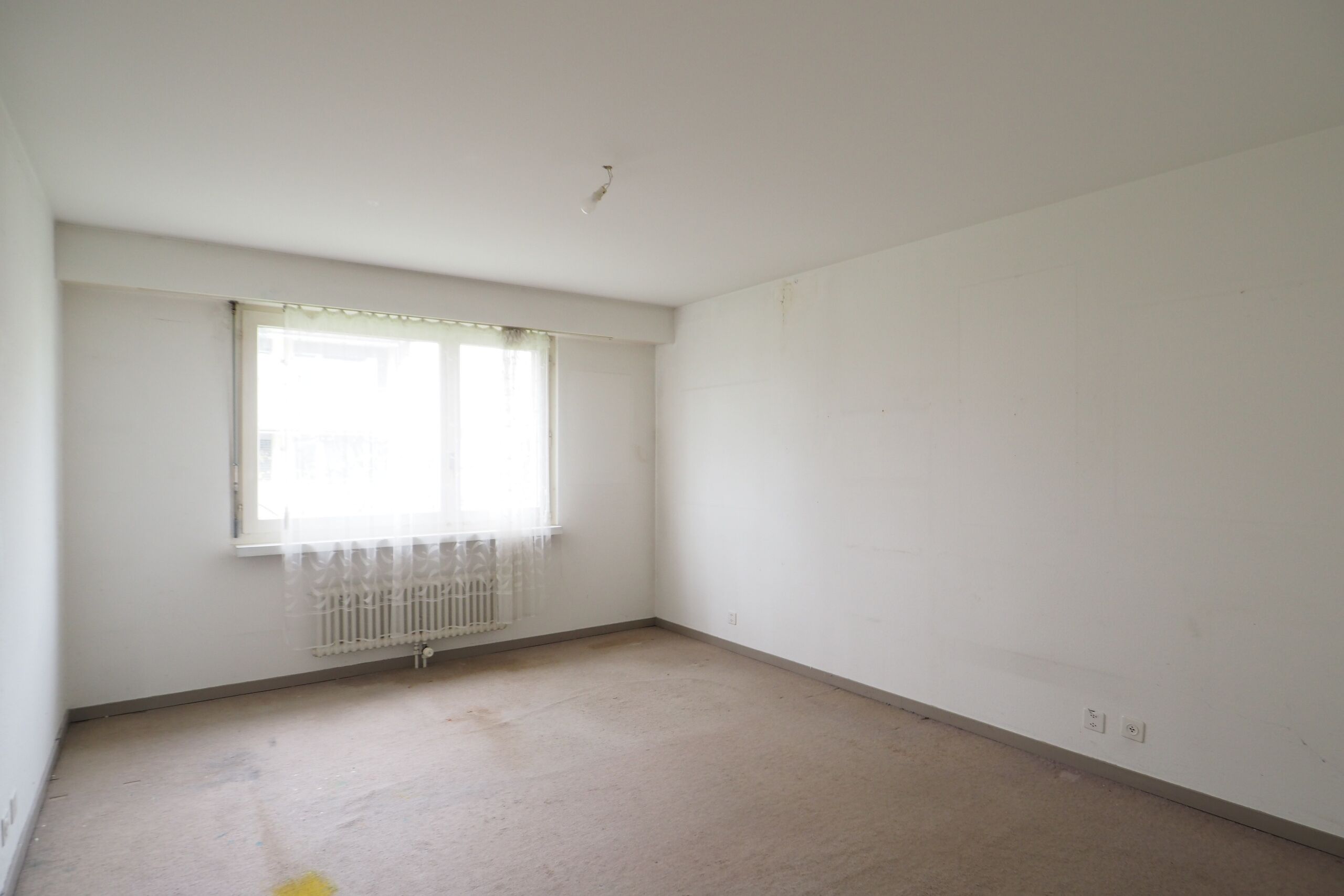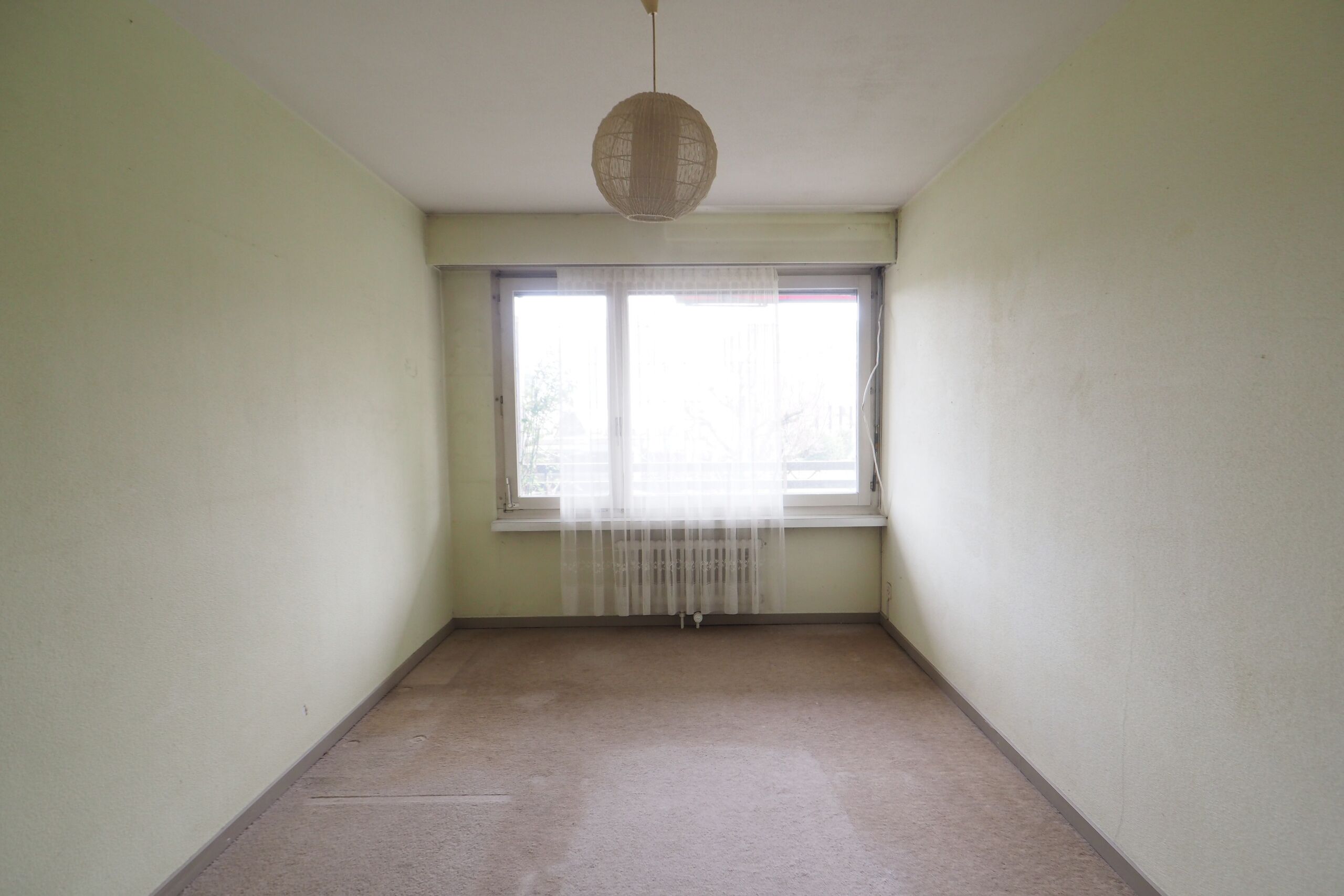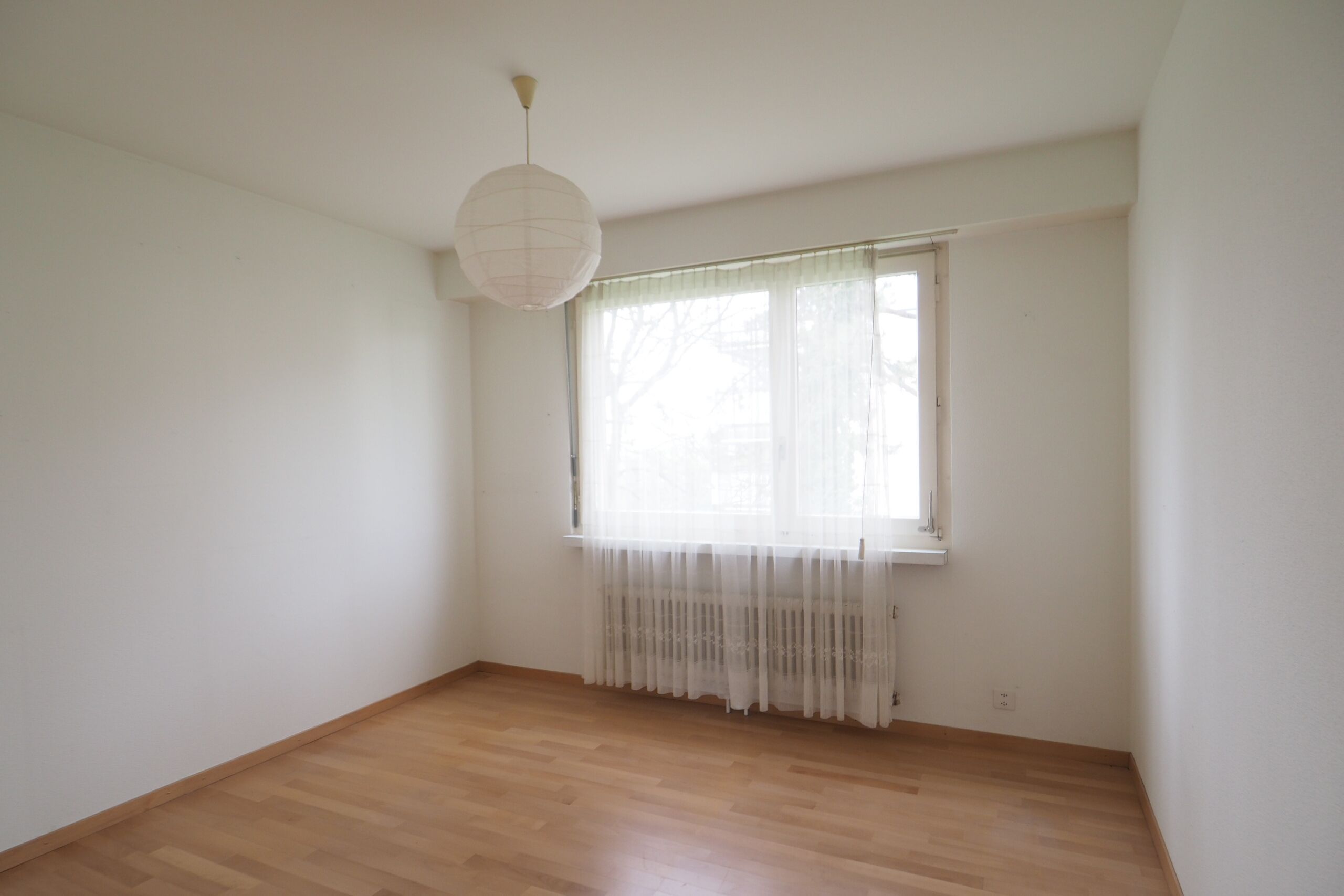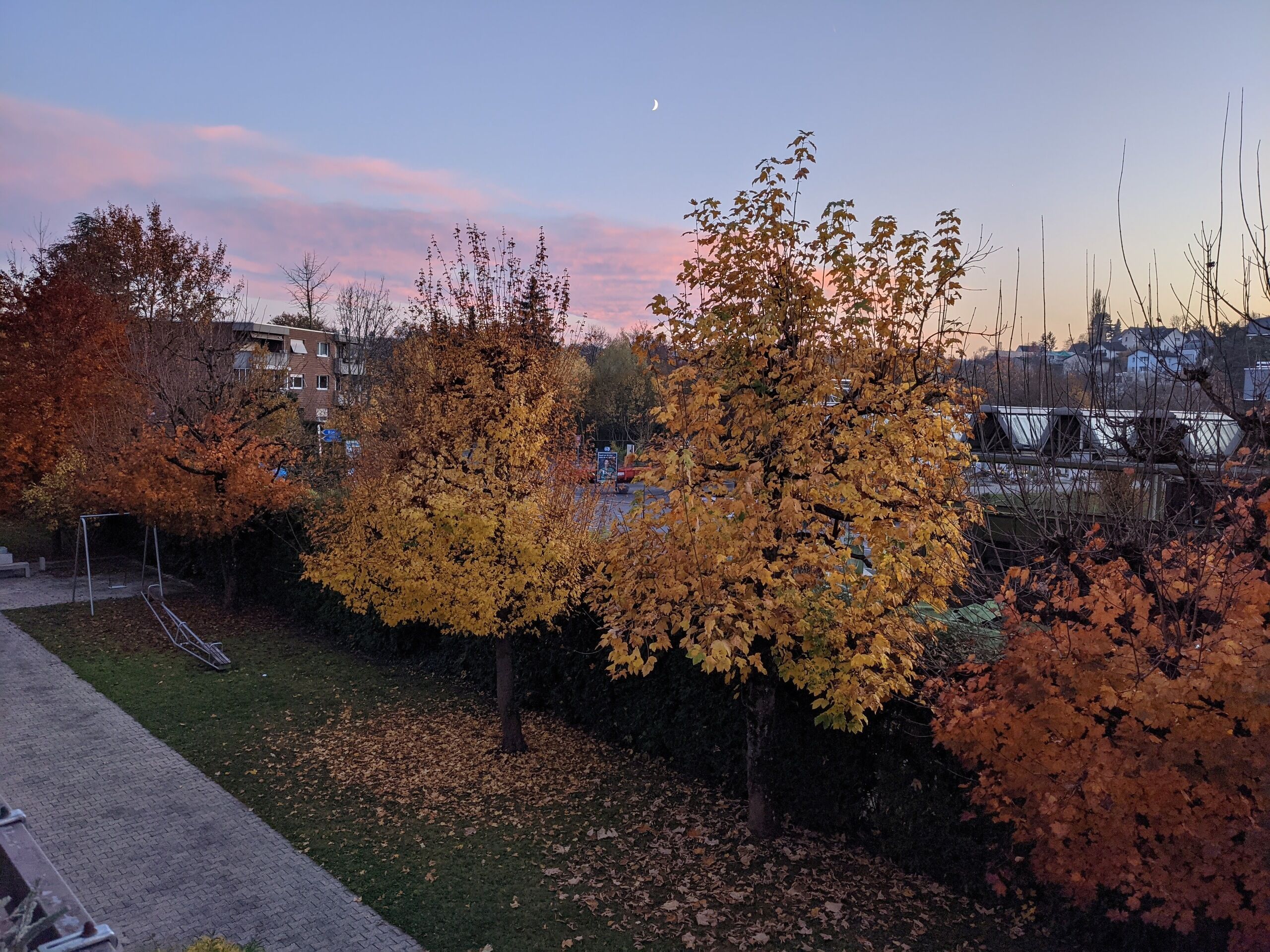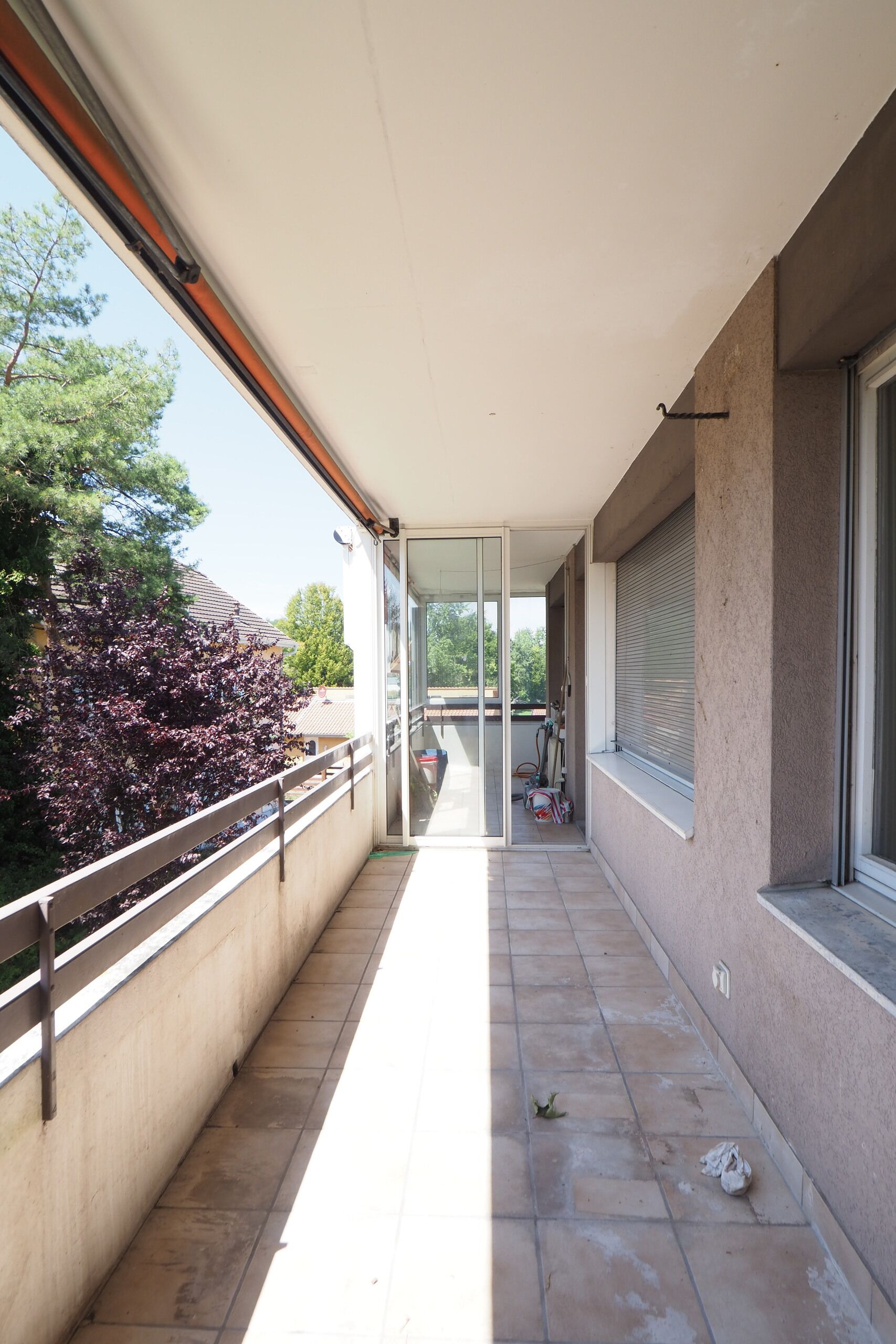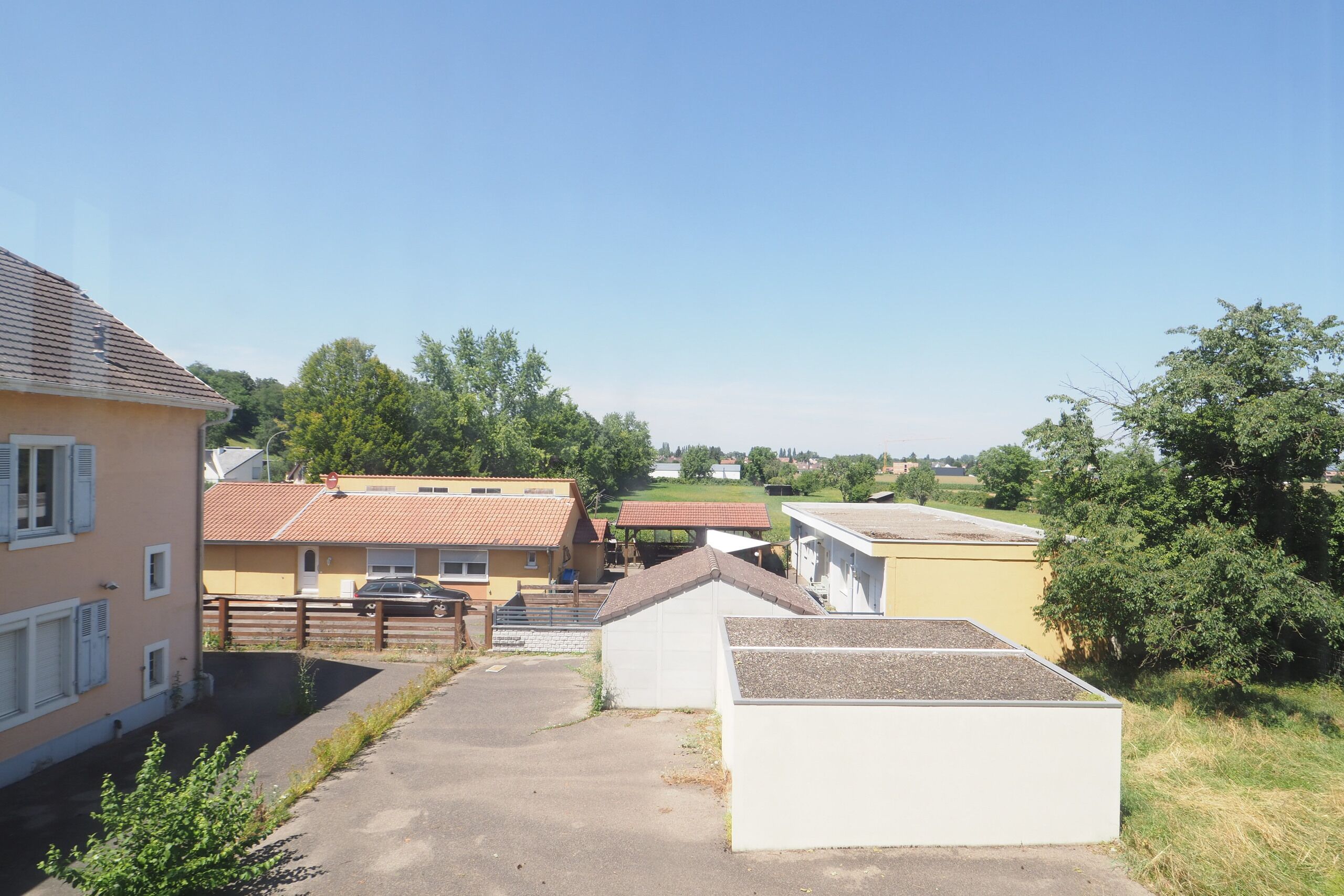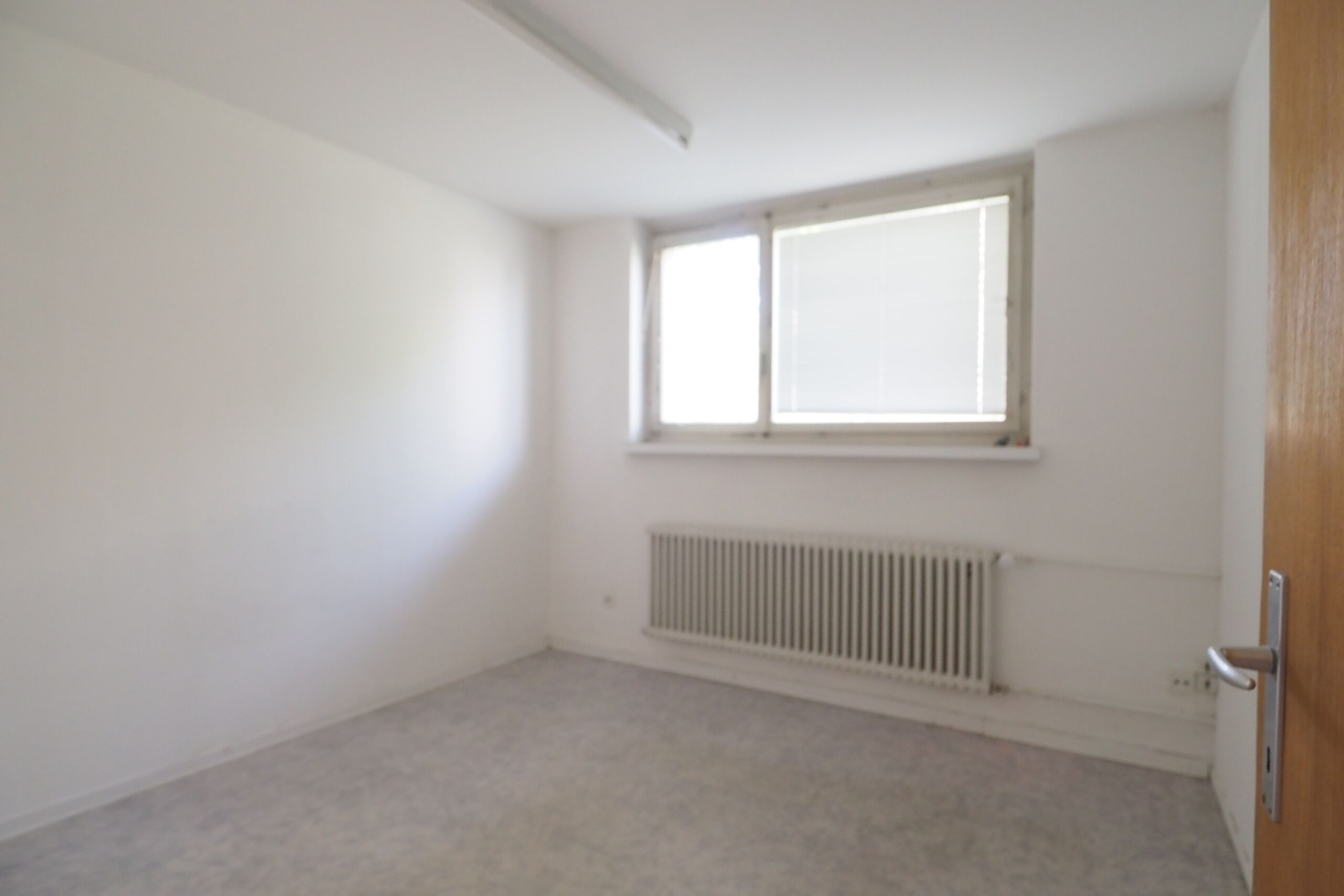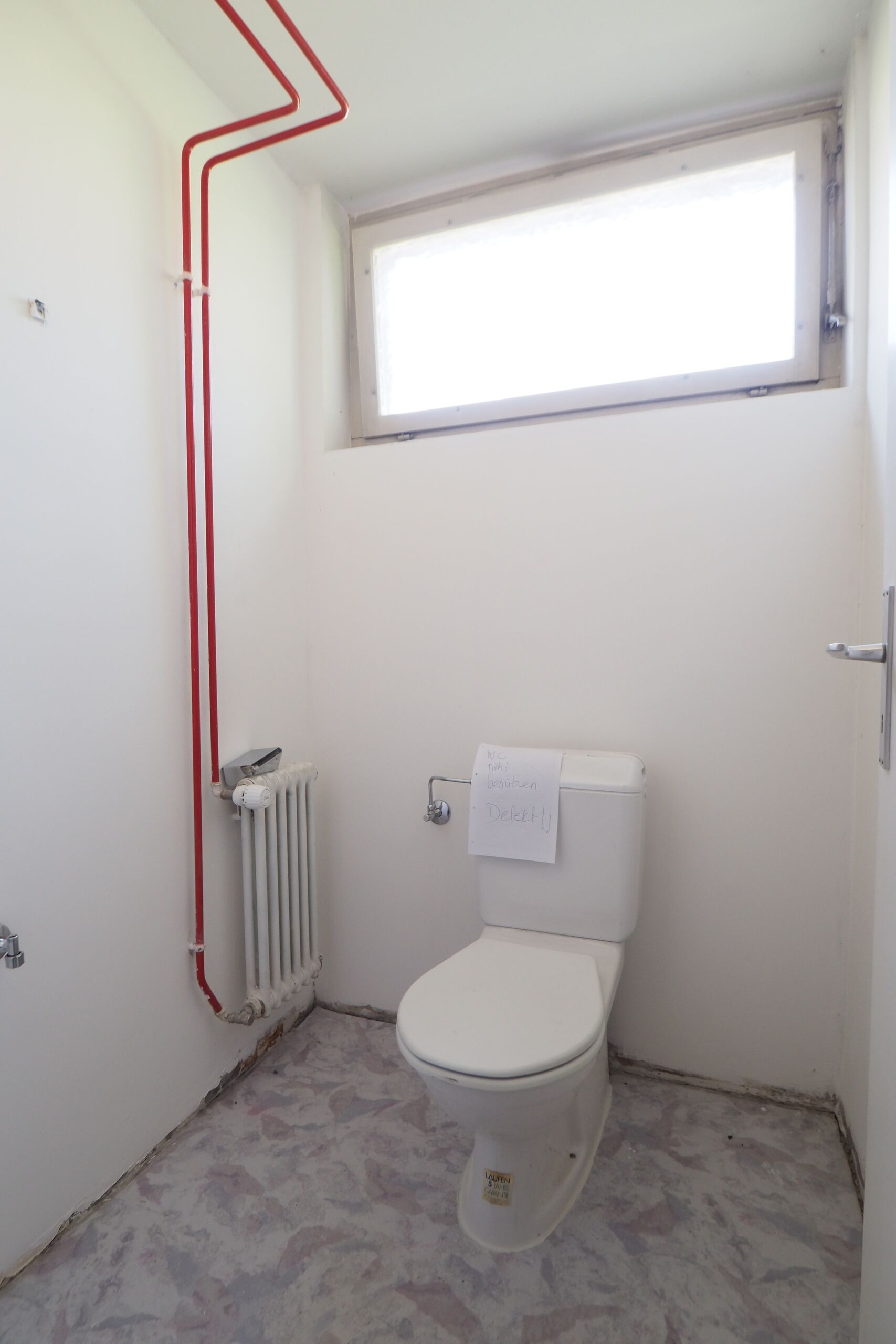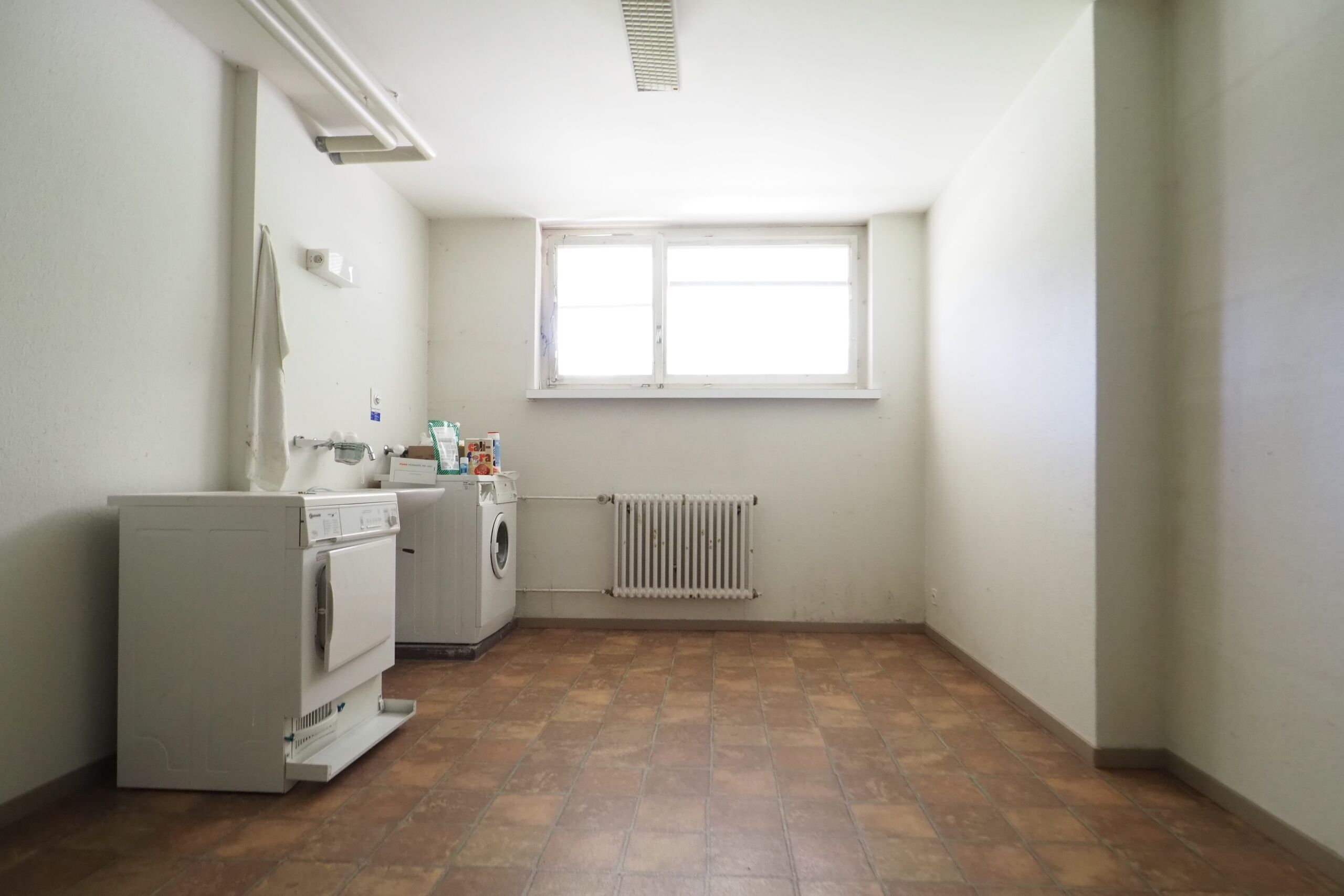 Spacious and bright apartment with work rooms and garage space
CH-4123 Allschwil,

Grabenring 42
CHF 680'000.-
Description
In the popular suburban community of Allschwil, we offer you an apartment that is partially in need of renovation with several adjoining rooms and a garage. This is located directly on the French border at Customs Hegenheim. The apartment benefits from plenty of sunlight and a beautiful view of the unspoilt French countryside thanks to its optimal orientation. The floor plan of the apartment consists of an entrance area with cloakroom, three bedrooms, a bathroom with bathtub, a separate toilet, an open kitchen and a living/dining area with direct access to the conservatory and balcony. The buyer should consider renovating the electrical, kitchen, partial floors and windows. The apartment includes two other rooms in the basement, namely two separate heated handicraft rooms with daylight and a toilet. You can use these yourself or rent them out. In addition, the apartment has its own laundry room with washing machine and tumble dryer as well as a separate basement compartment. The property has a stair lift.
Basement
Craft room (studio) with wet cell (toilet) 14.3m2, work room 9.6m2, hallway 3.8m2, laundry room 15.0m2, basement compartment 2.5m2, total approx. 45.2m2
Outside conveniences
Well-kept gardens with playground.
Remarks
The land register, notary and transfer of ownership costs are to be borne according to the customary local regulations, unless otherwise agreed. All information must be treated confidentially and may not be passed on without our consent. Any prior sale remains reserved. The information in this document is for general information. They are provided without guarantee and do not form part of a contract. In the event of any buyer mediation by a third party, claims for commission, expenses or other compensation shall not arise either against the seller or against Ponimmobilien GmbH.
Characteristics
Category
Condominium apartment
Located on floor no.
1st floor
Surface of parcel
3109 m²
Underground surface
45 m²
Year of construction
1974
Heating installation
Radiator
Availability
To be discussed
PPE charges
CHF 6'204.-/year
Part. renovation fund
CHF 300.-/year
Balance renovation fund
CHF 64'840.- at 31.12.2021
Parking available
Yes, obligatory
Situation
The property is in a quiet and sunny location right by Allschwil/Hegenheim customs. The bus stop for line 61 is only 200m away. The center with shops and schools as well as the community playground with leisure center are easily accessible on foot. The city of Basel can be reached quickly and easily by public transport and by car.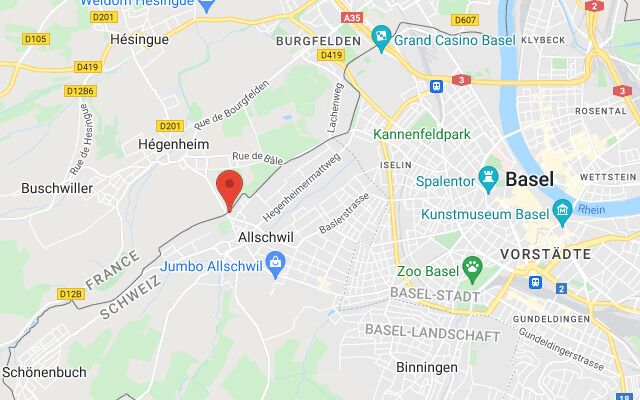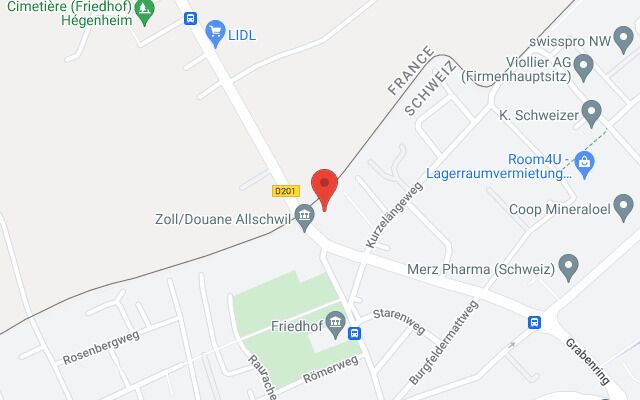 Municipality
www.allschwil.ch
Shops/stores
On the French side in Hegenheim, only about 250m away, is the Lidl. Otherwise, Allschwil and the neighboring city of Basel offer all the shopping facilities.
Public transport
Allschwil offers the best connections to the city of Basel and neighboring communities with public transport (tram and bus lines 6, 33, 61) and cycle paths.
Leisure time
The community has various sports facilities as well as an indoor pool and garden pool. The Bachgrabenpromenade, which connects Allschwil with Basel on foot, is particularly noteworthy.
Distances
| | | | | |
| --- | --- | --- | --- | --- |
| Location | Distance | On foot | Transport | Car |
| Station | 3.1 km | 47 min. | 31 min. | 12 min. |
| Public transports | 200 m | 3 min. | 3 min. | 2 min. |
| Freeway | 2.8 km | 41 min. | 28 min. | 9 min. |
| Nursery school | 380 m | 5 min. | 5 min. | 3 min. |
| Primary school | 460 m | 9 min. | 9 min. | 4 min. |
| Stores | 120 m | 4 min. | 4 min. | 2 min. |
| Airport | 4.7 km | 84 min. | 47 min. | 12 min. |
| Post office | 490 m | 7 min. | 7 min. | 3 min. |
| Bank | 460 m | 11 min. | 8 min. | 2 min. |
| Restaurants | 390 m | 6 min. | 6 min. | 3 min. |
| Park / Green space | 380 m | 6 min. | 6 min. | 2 min. |