Exceptional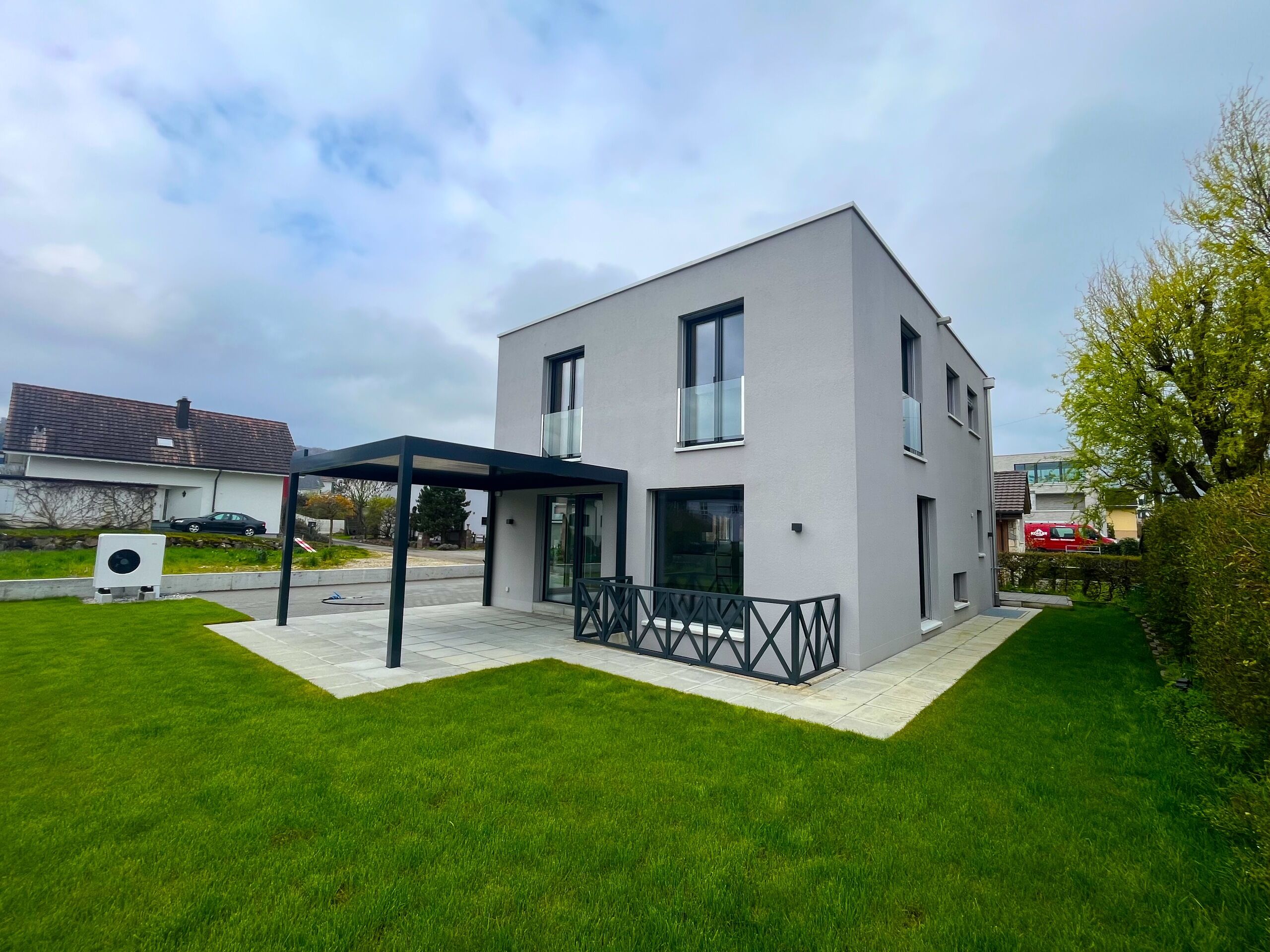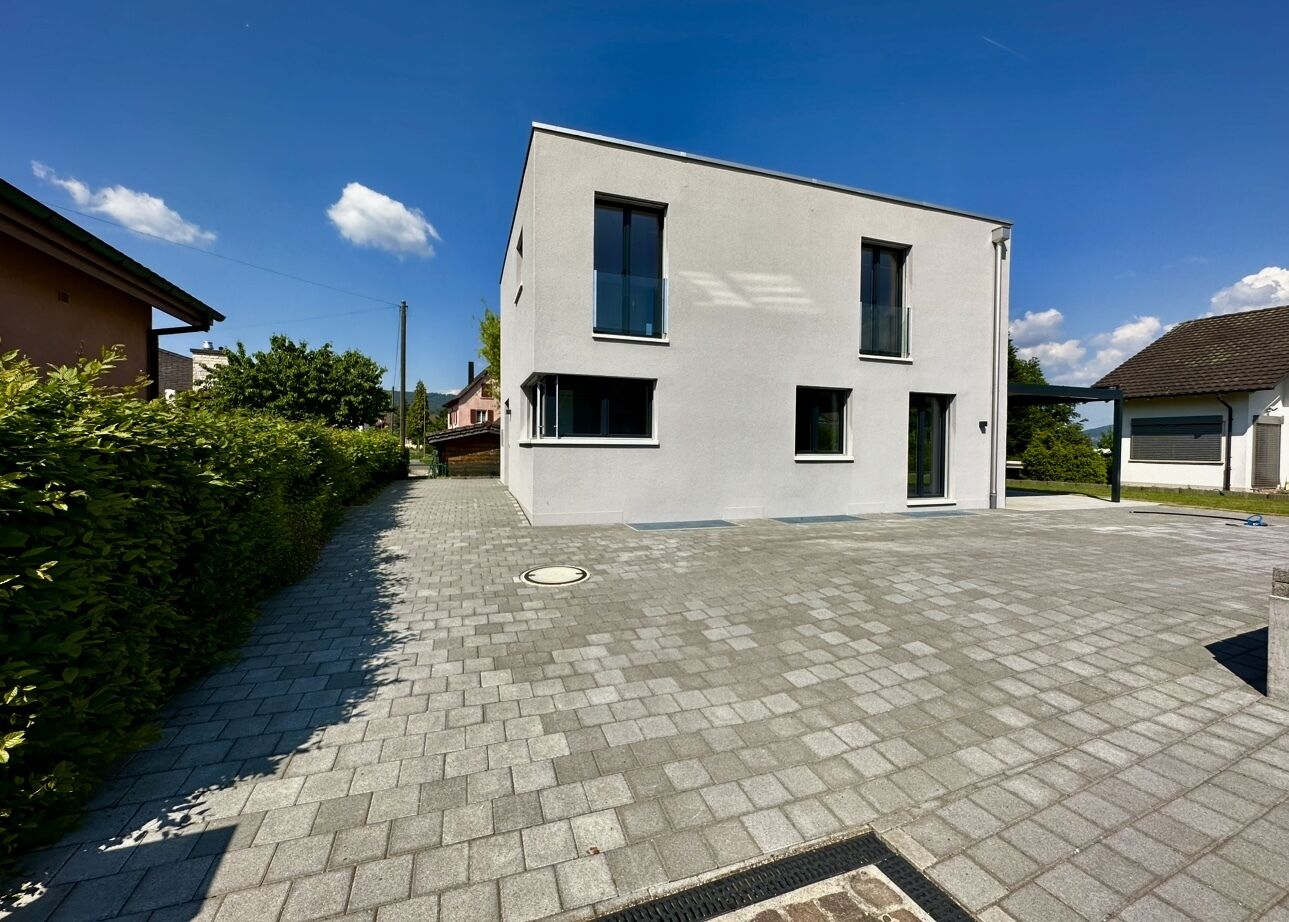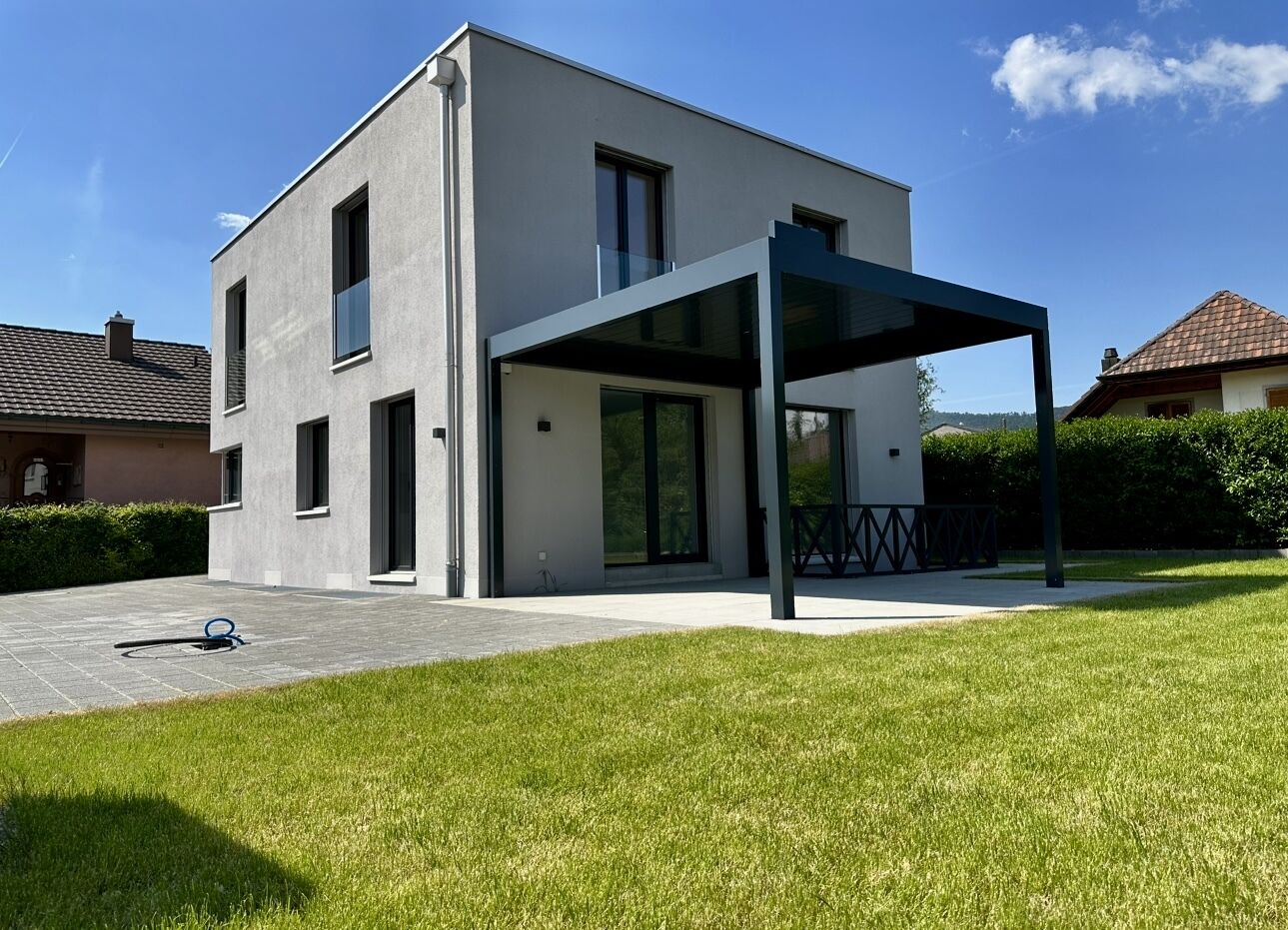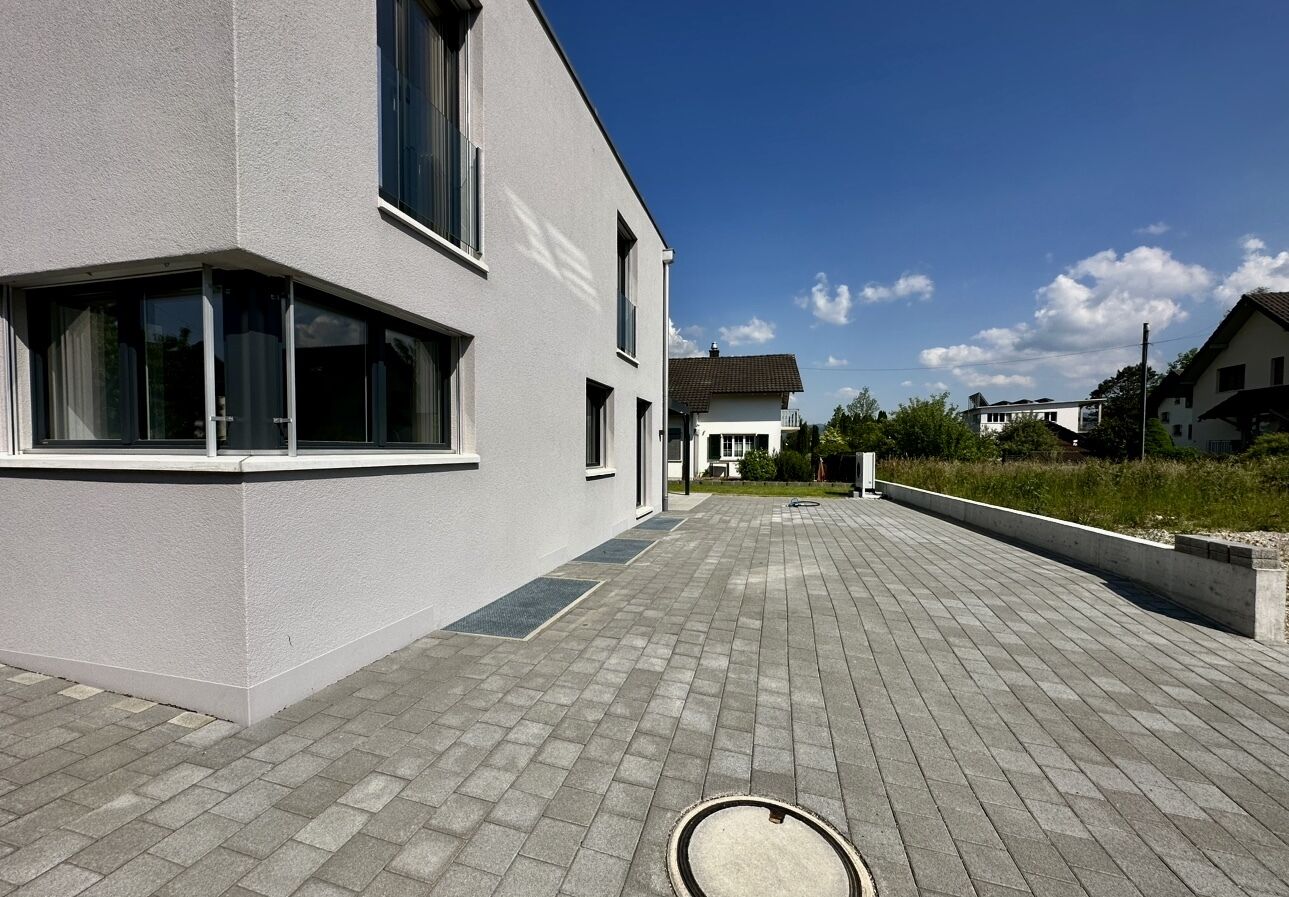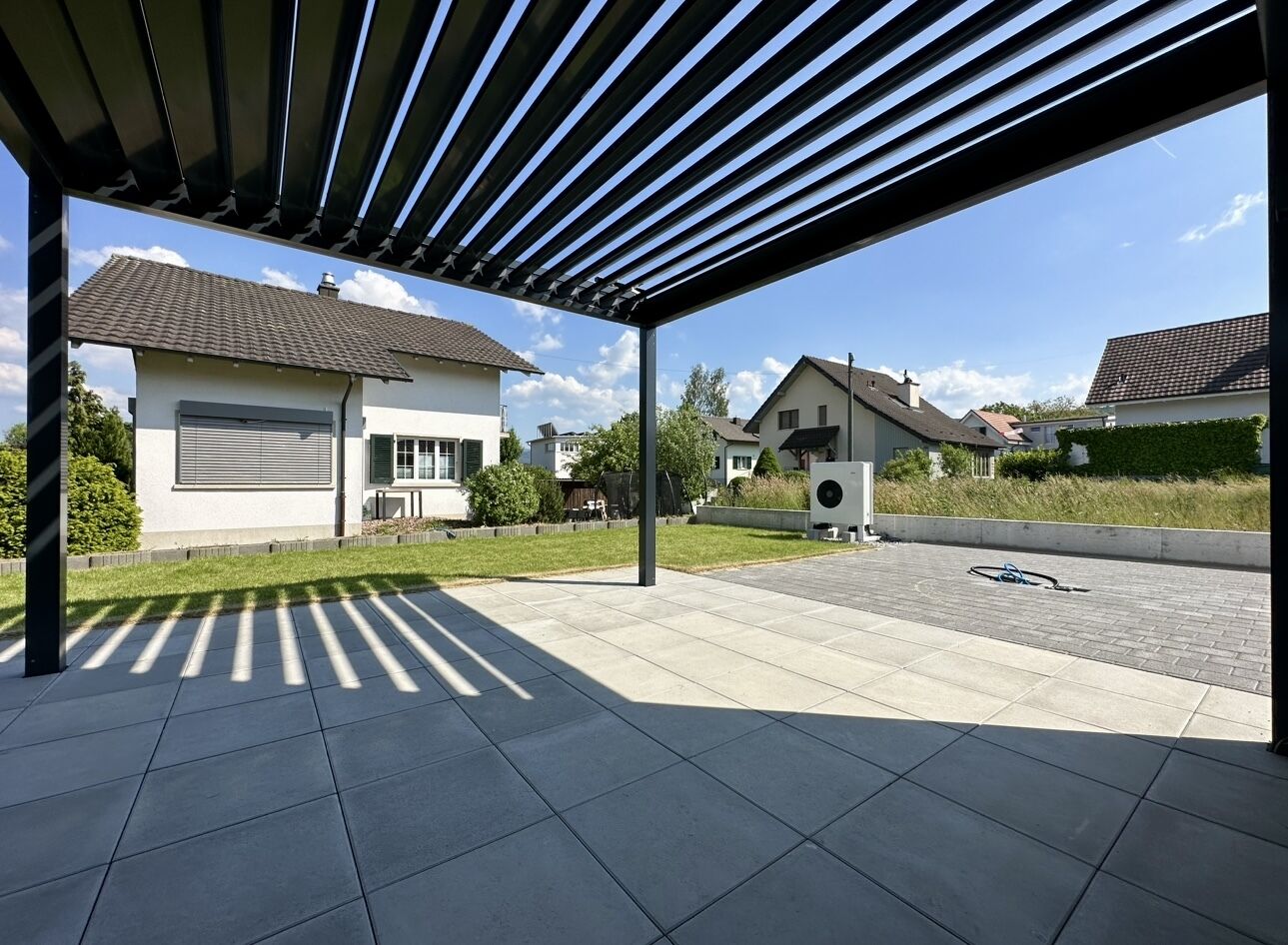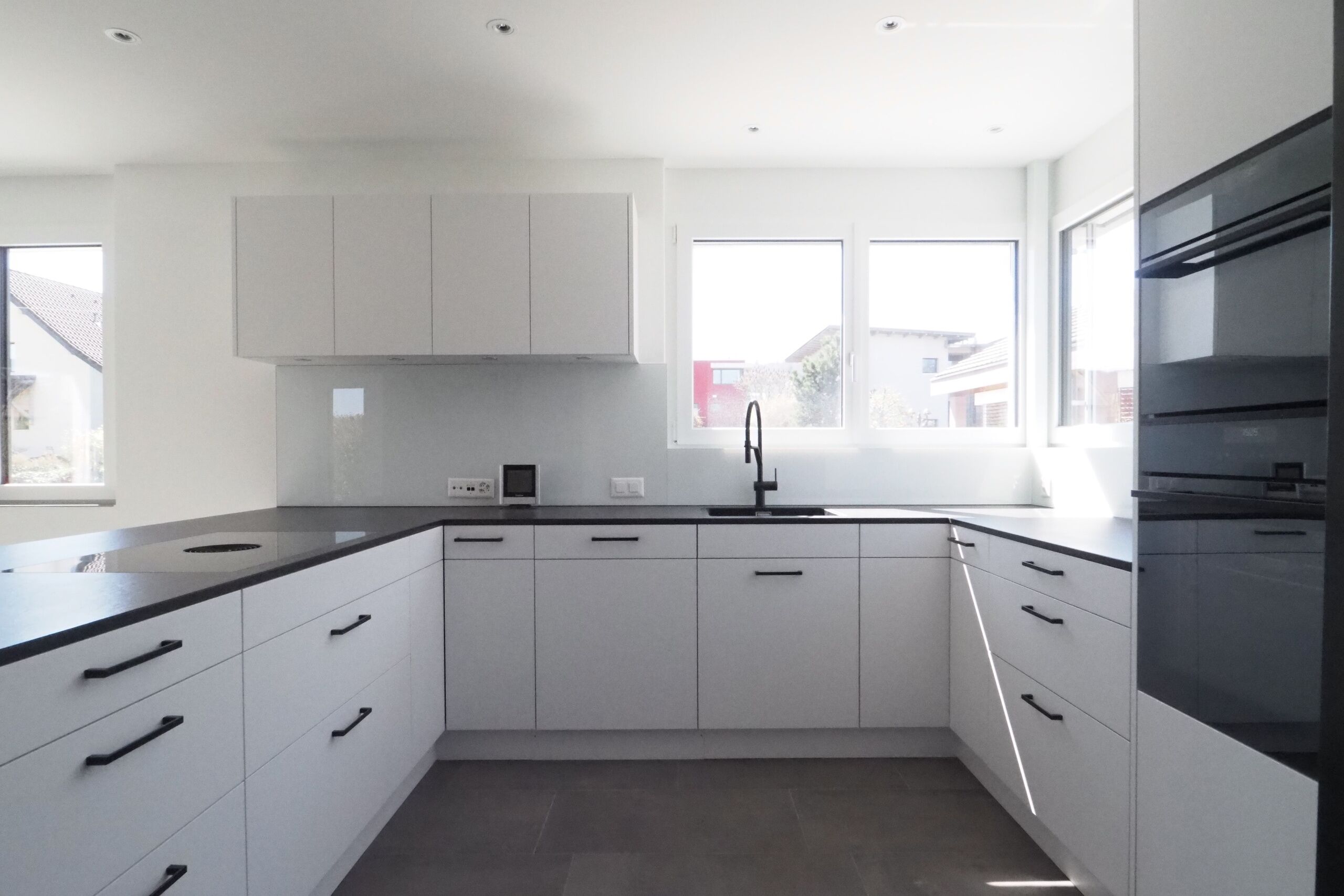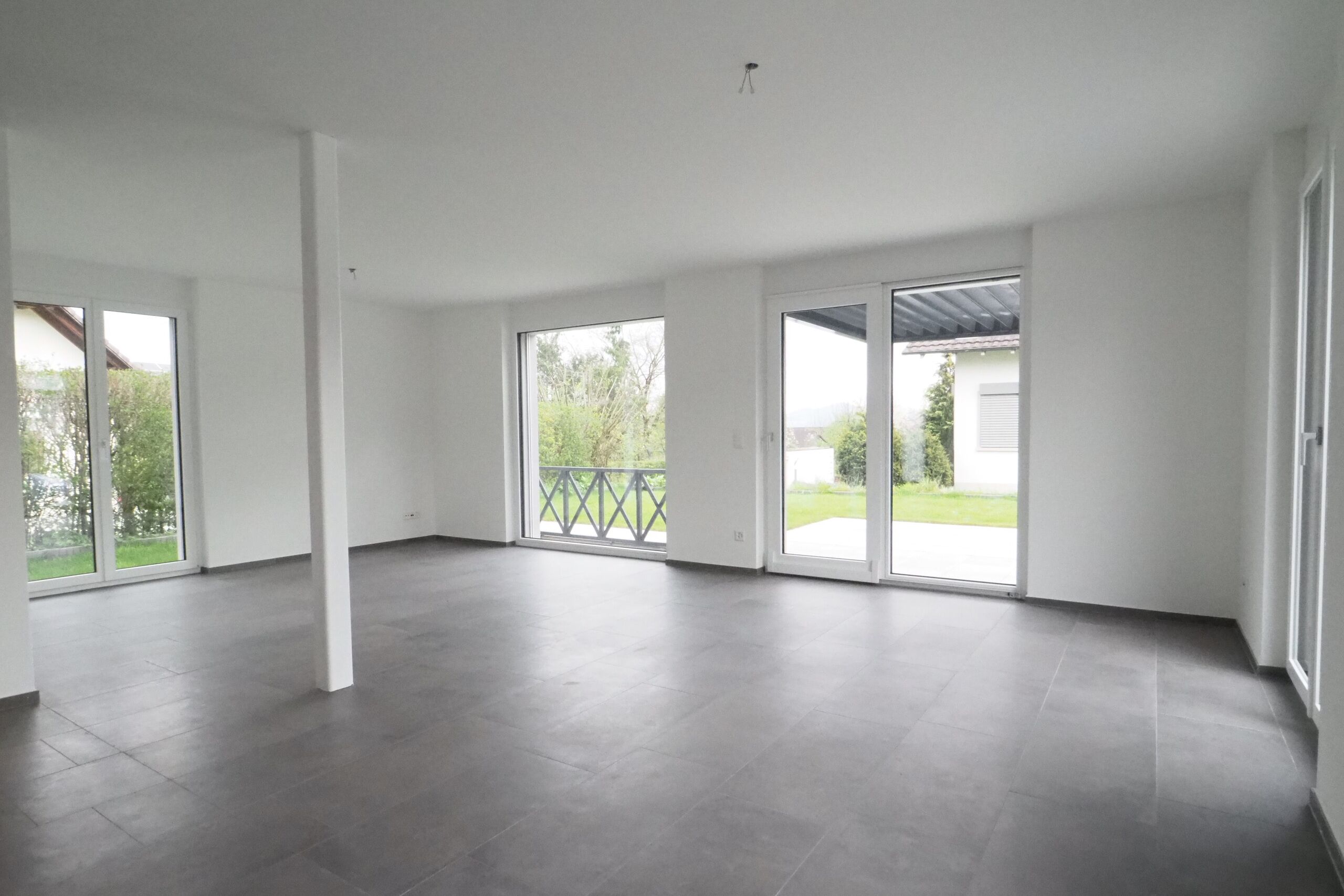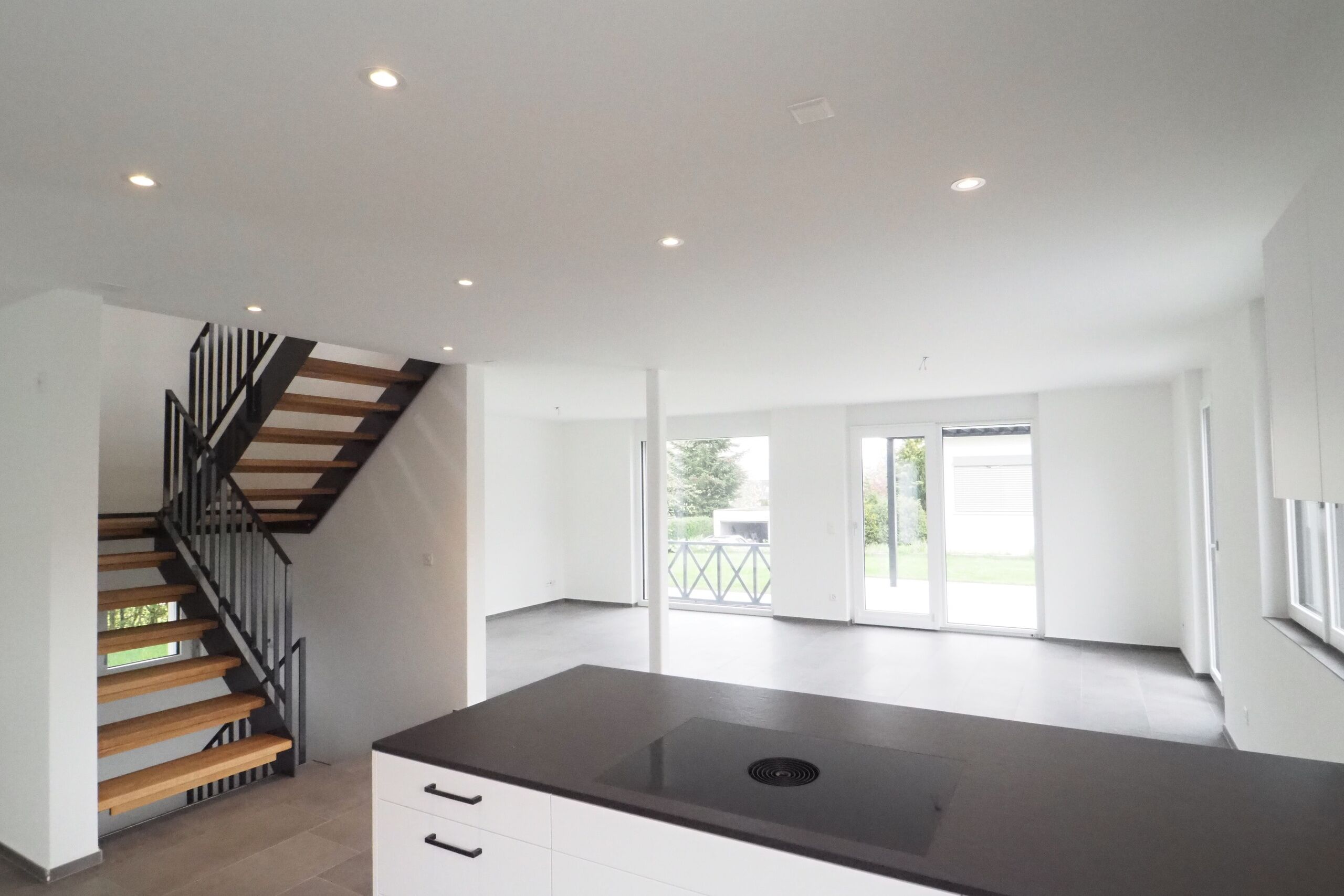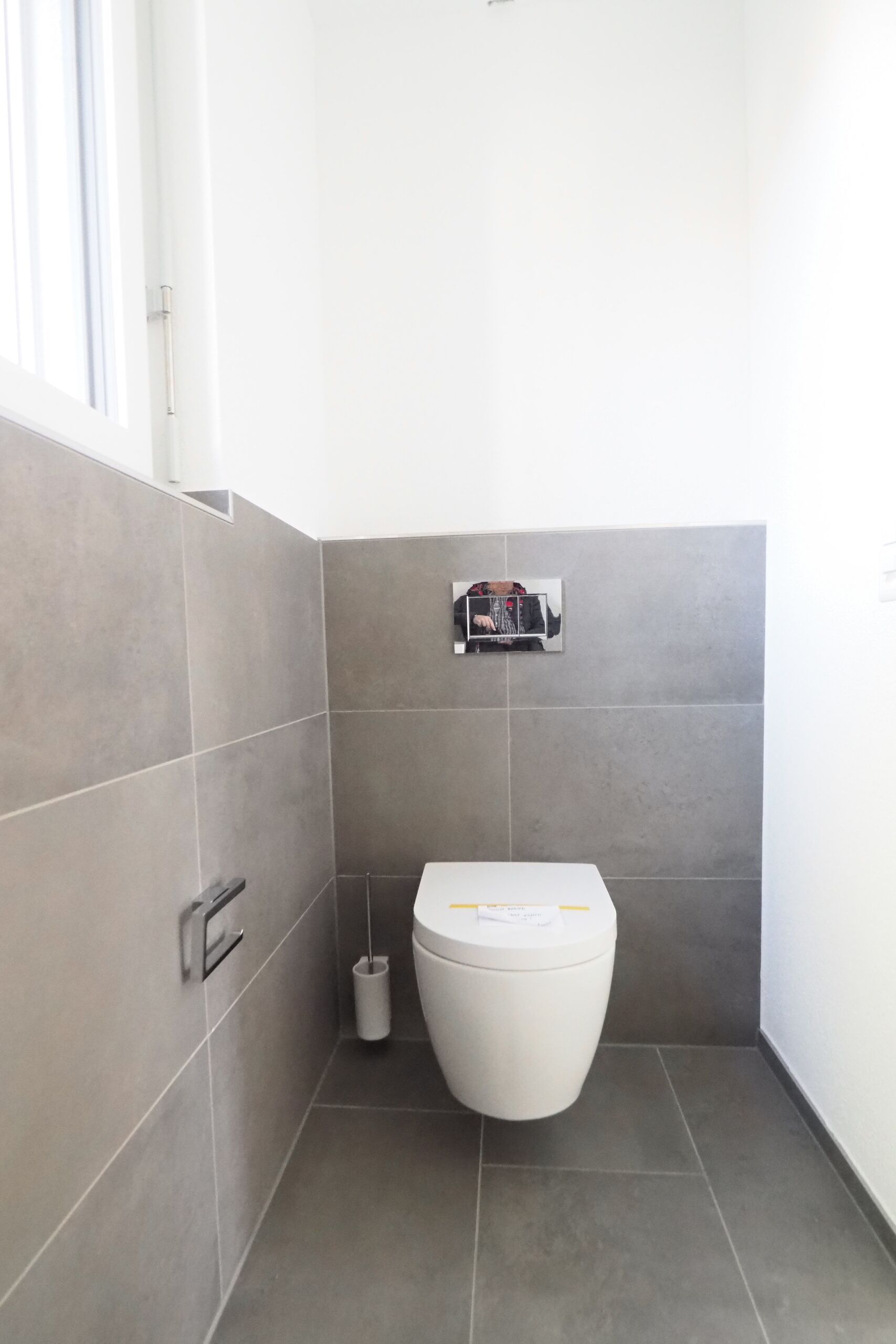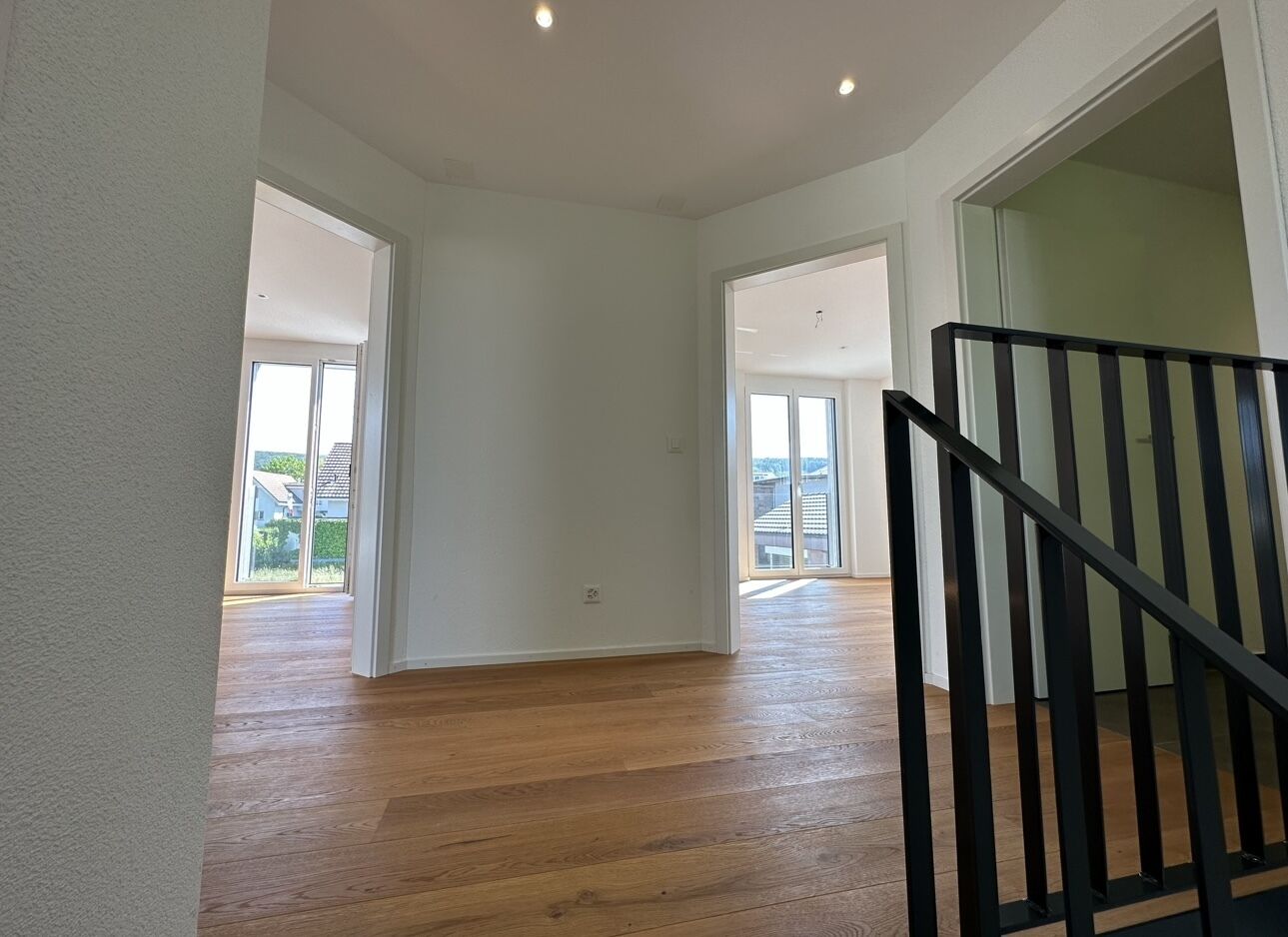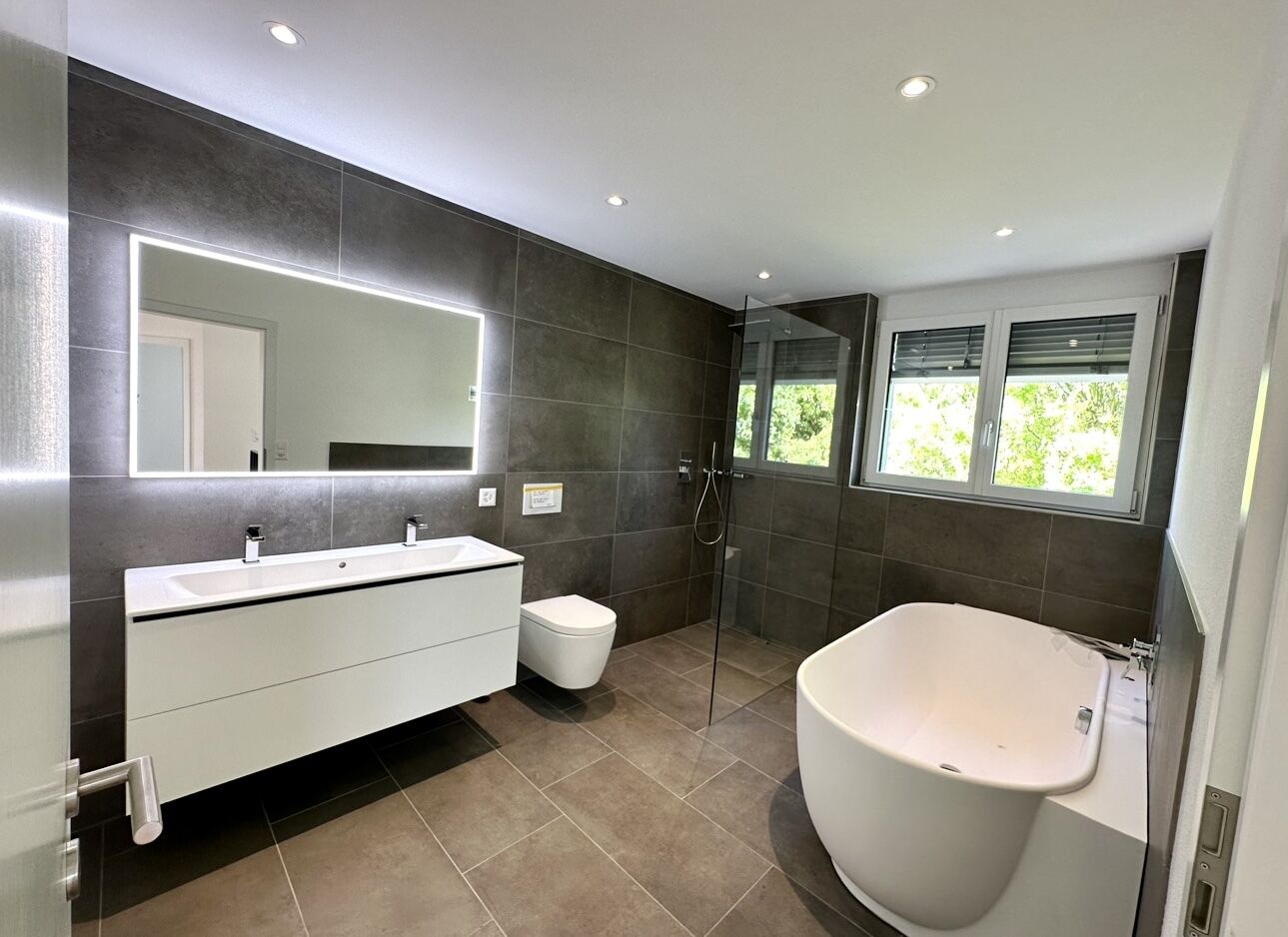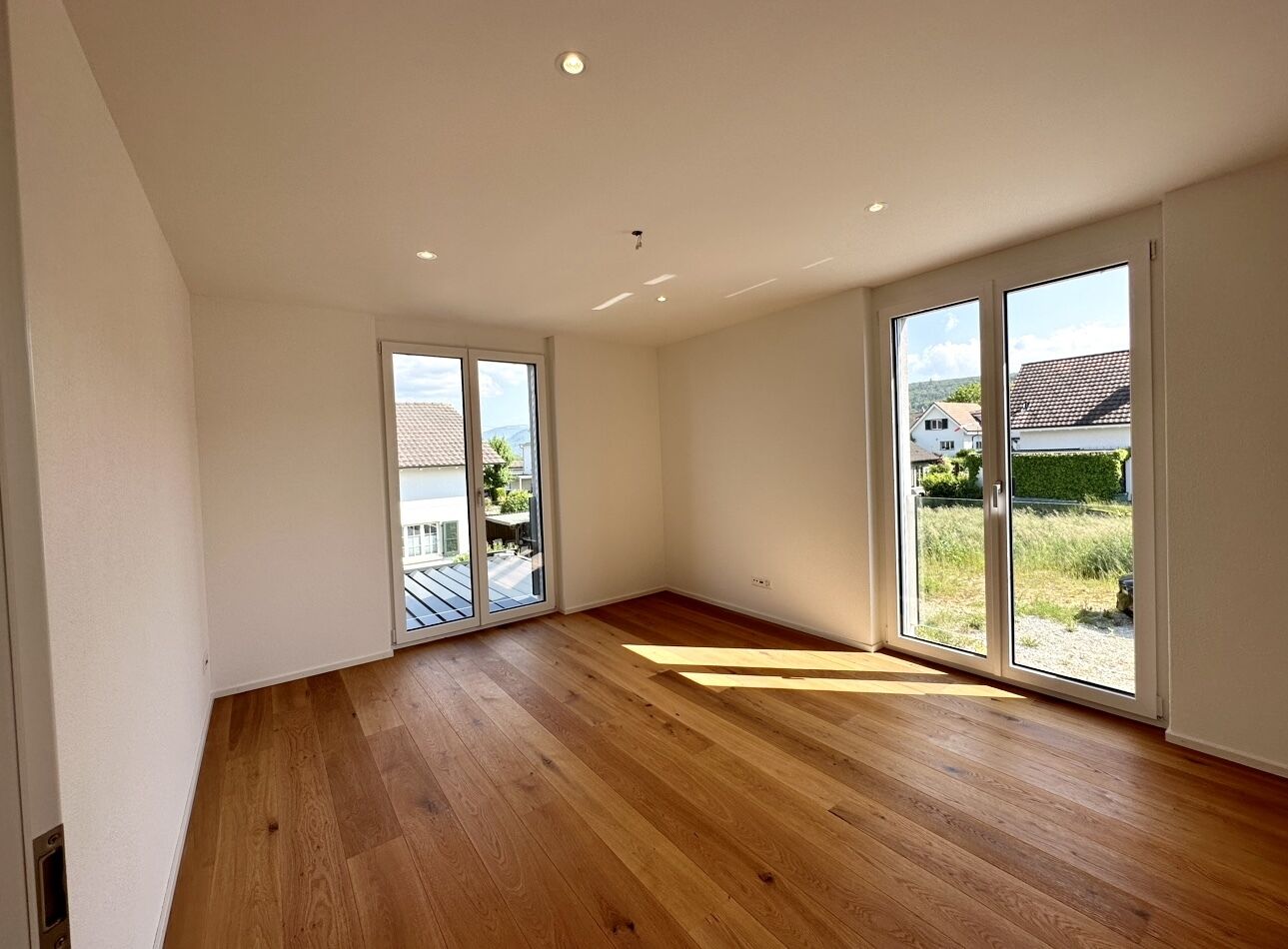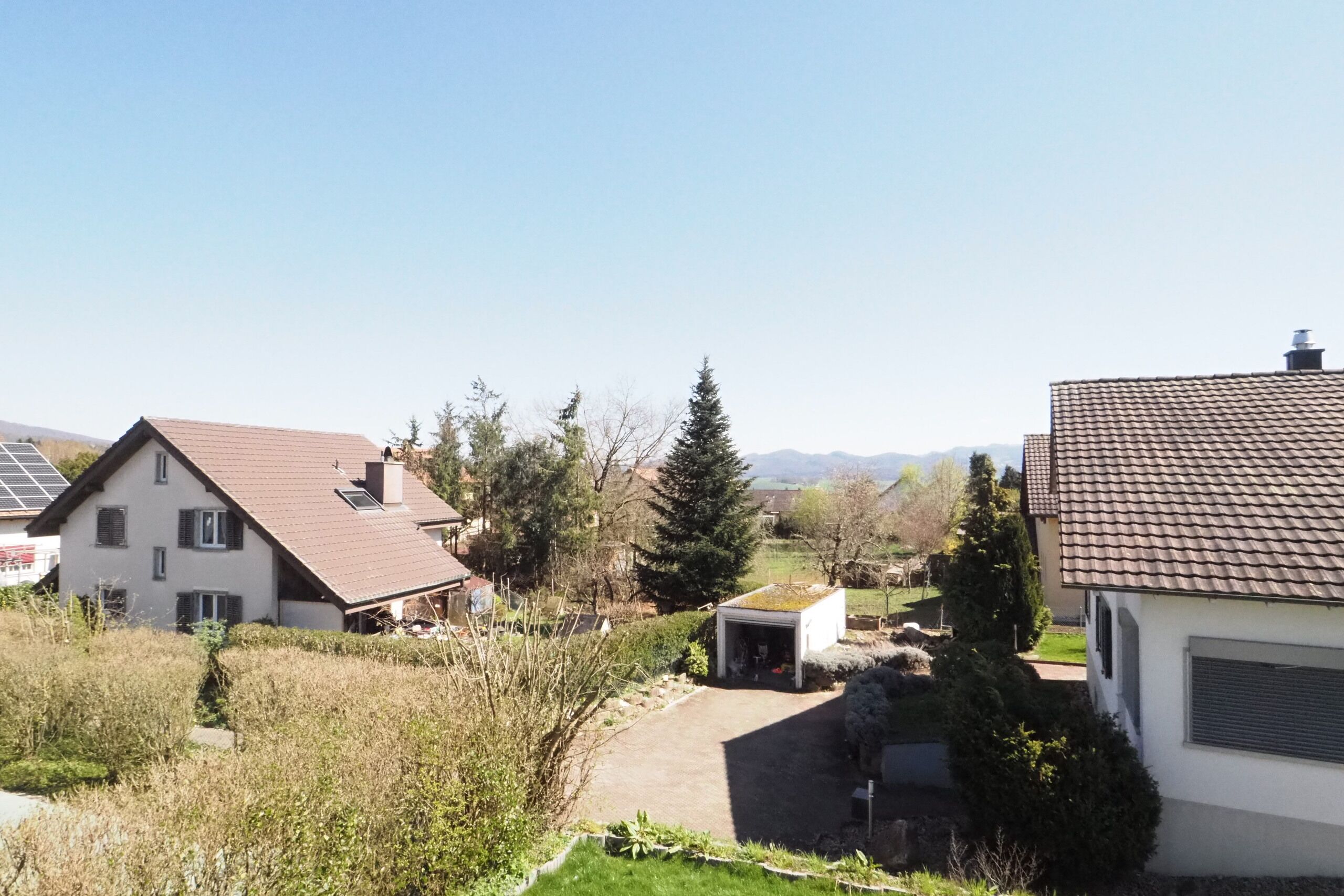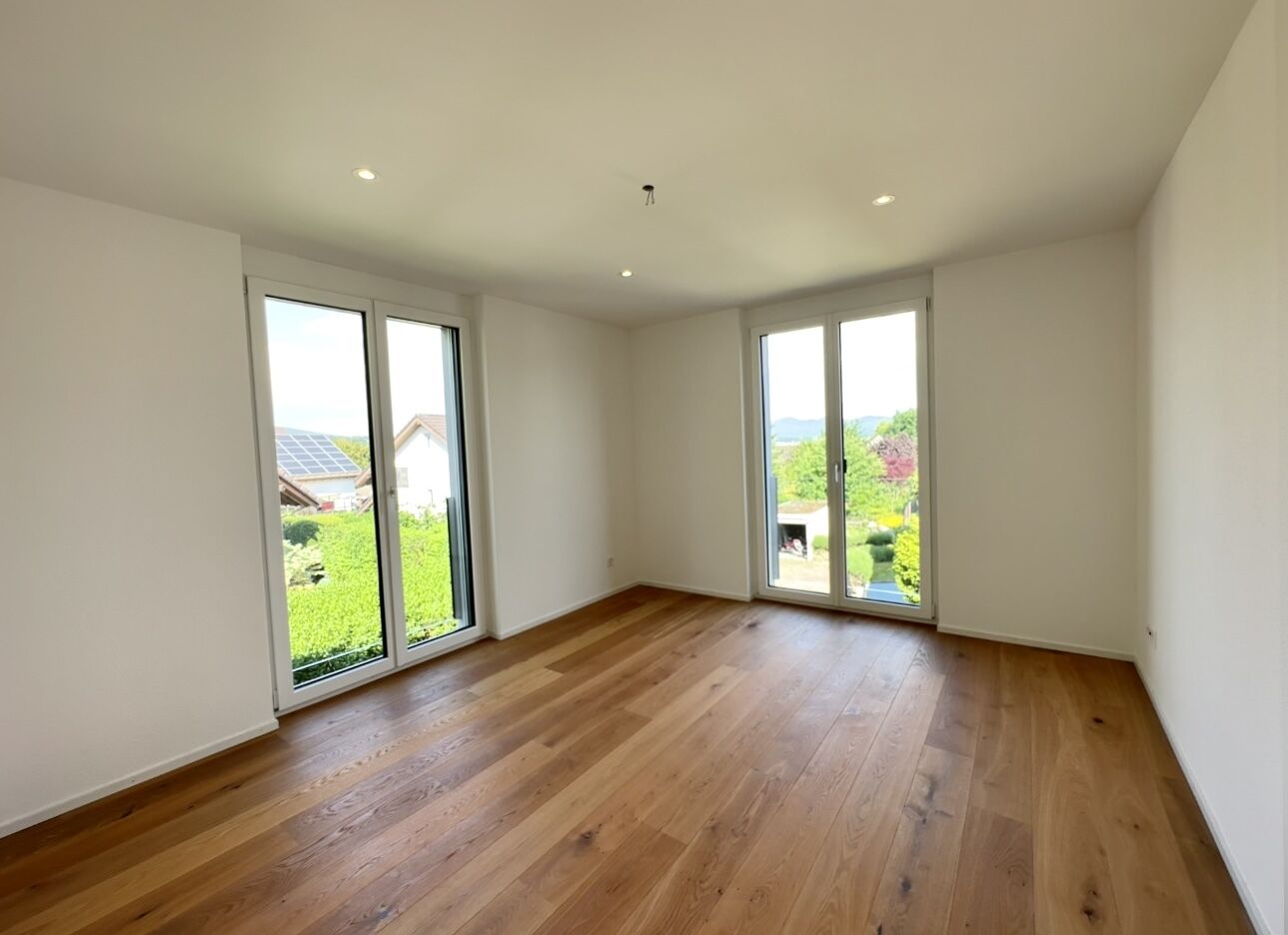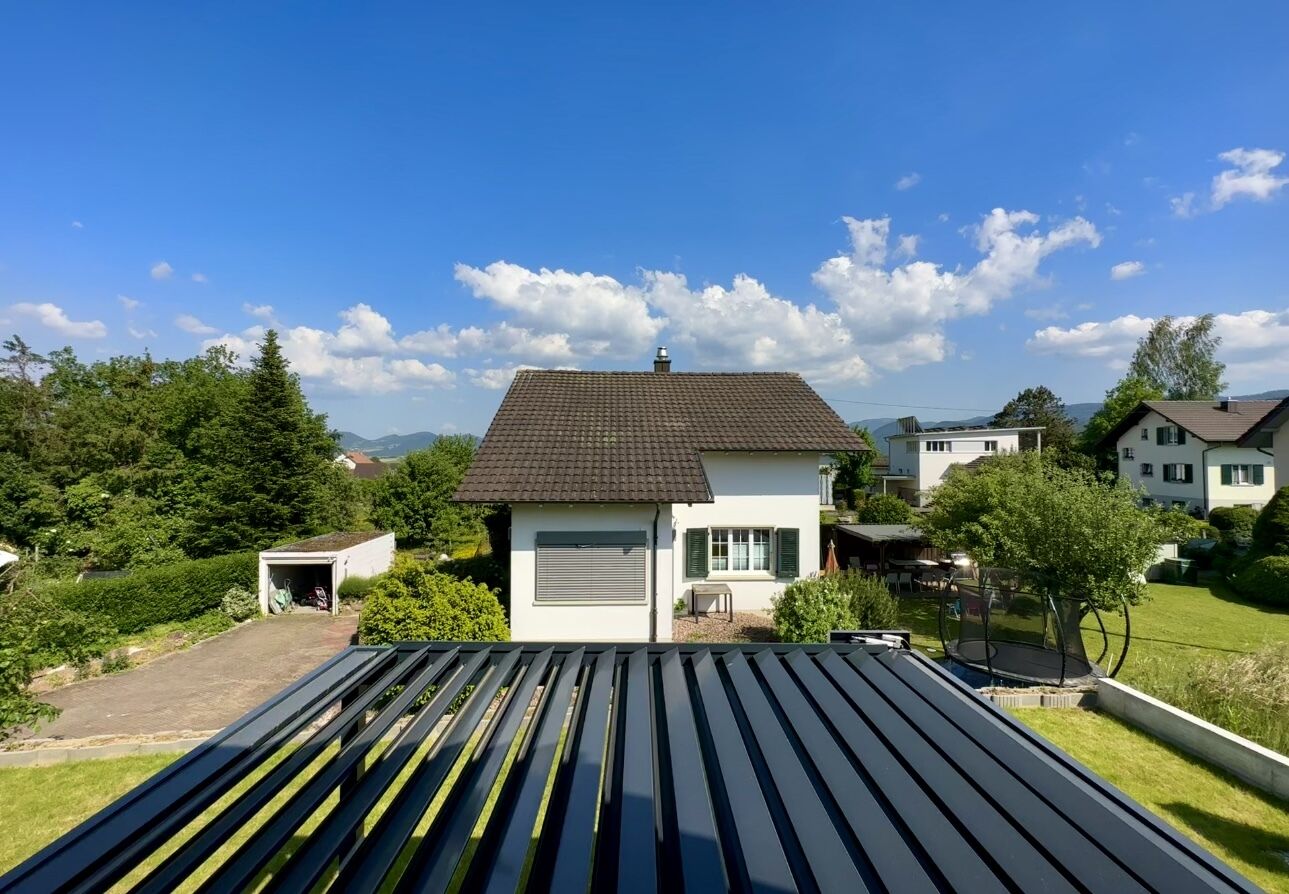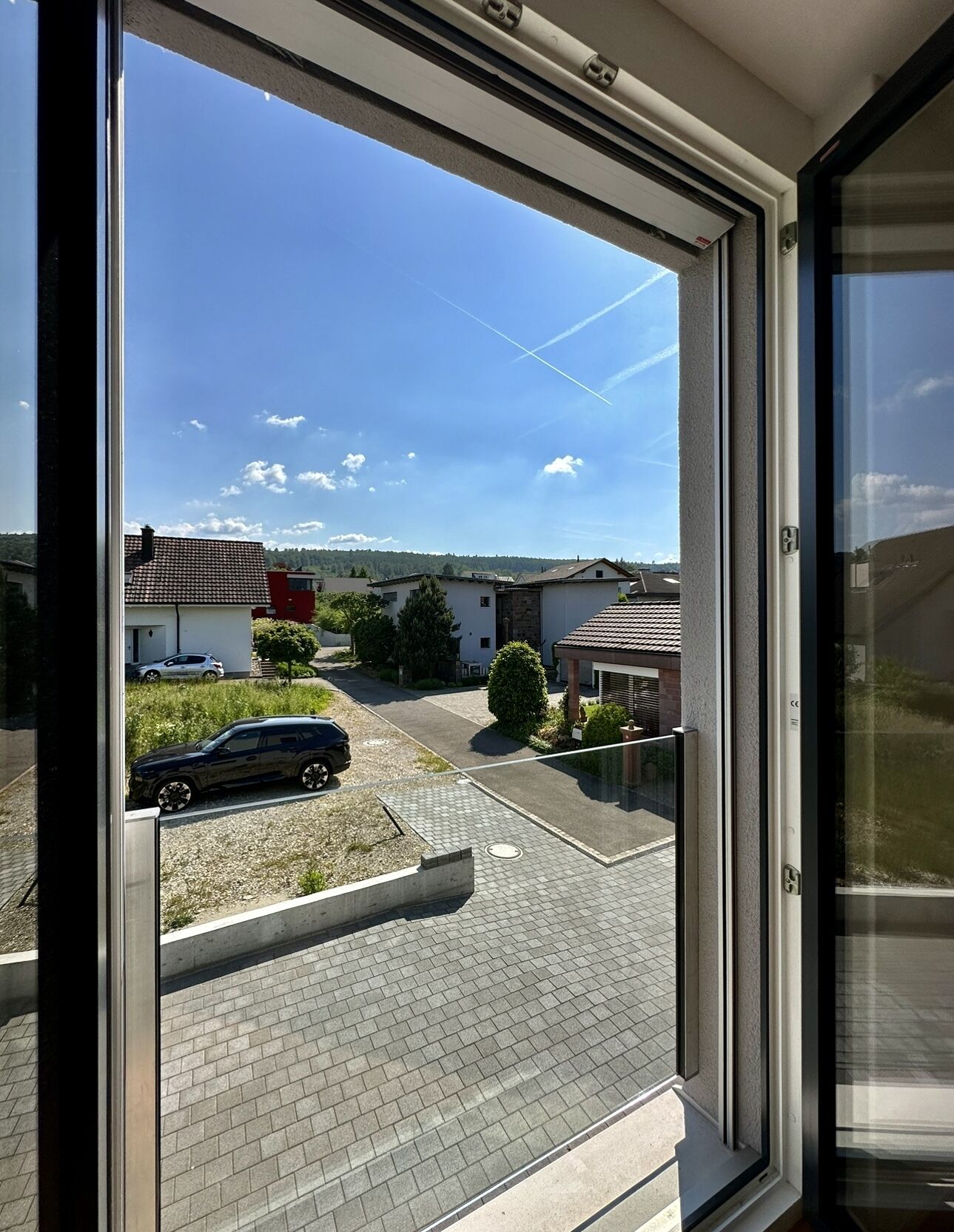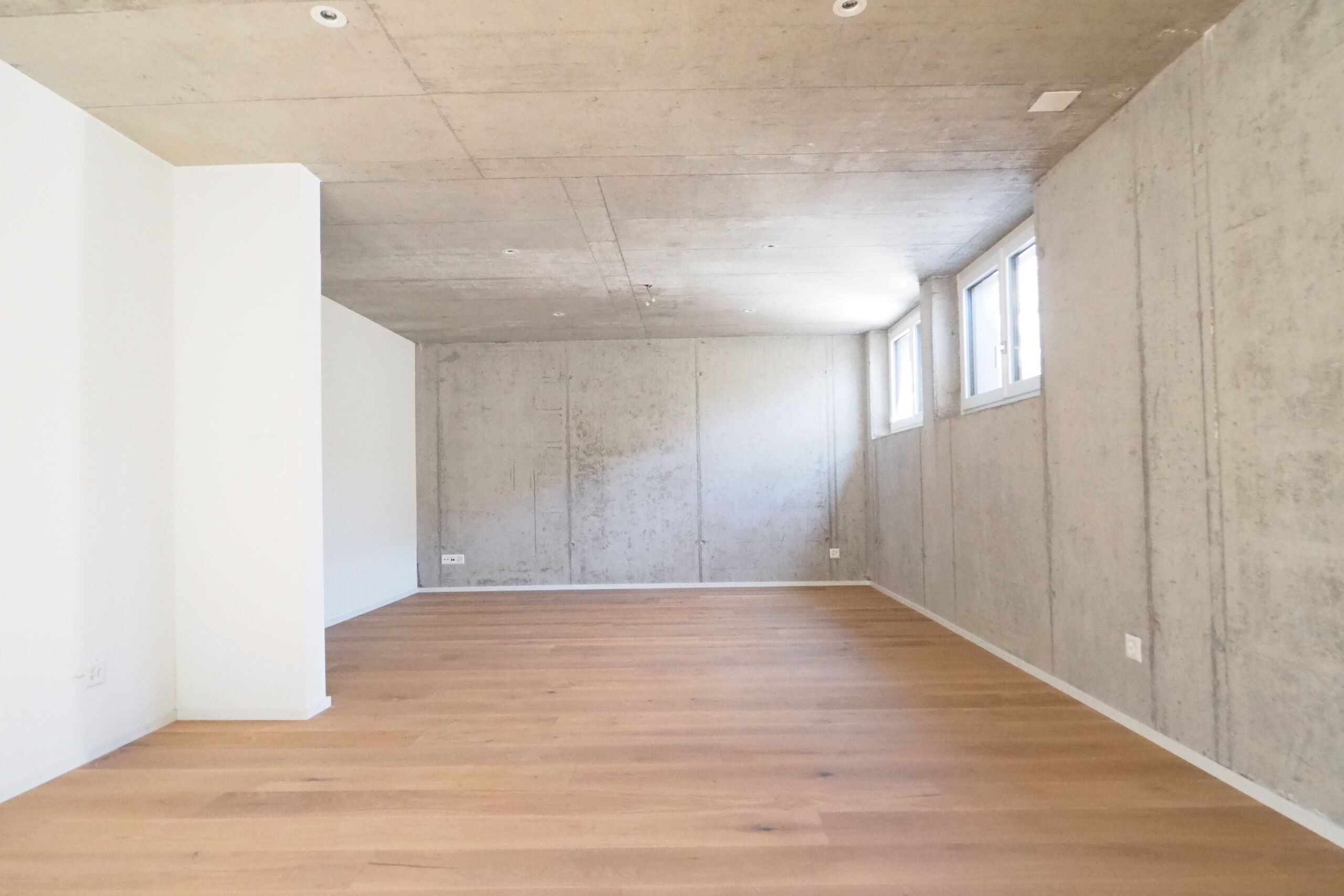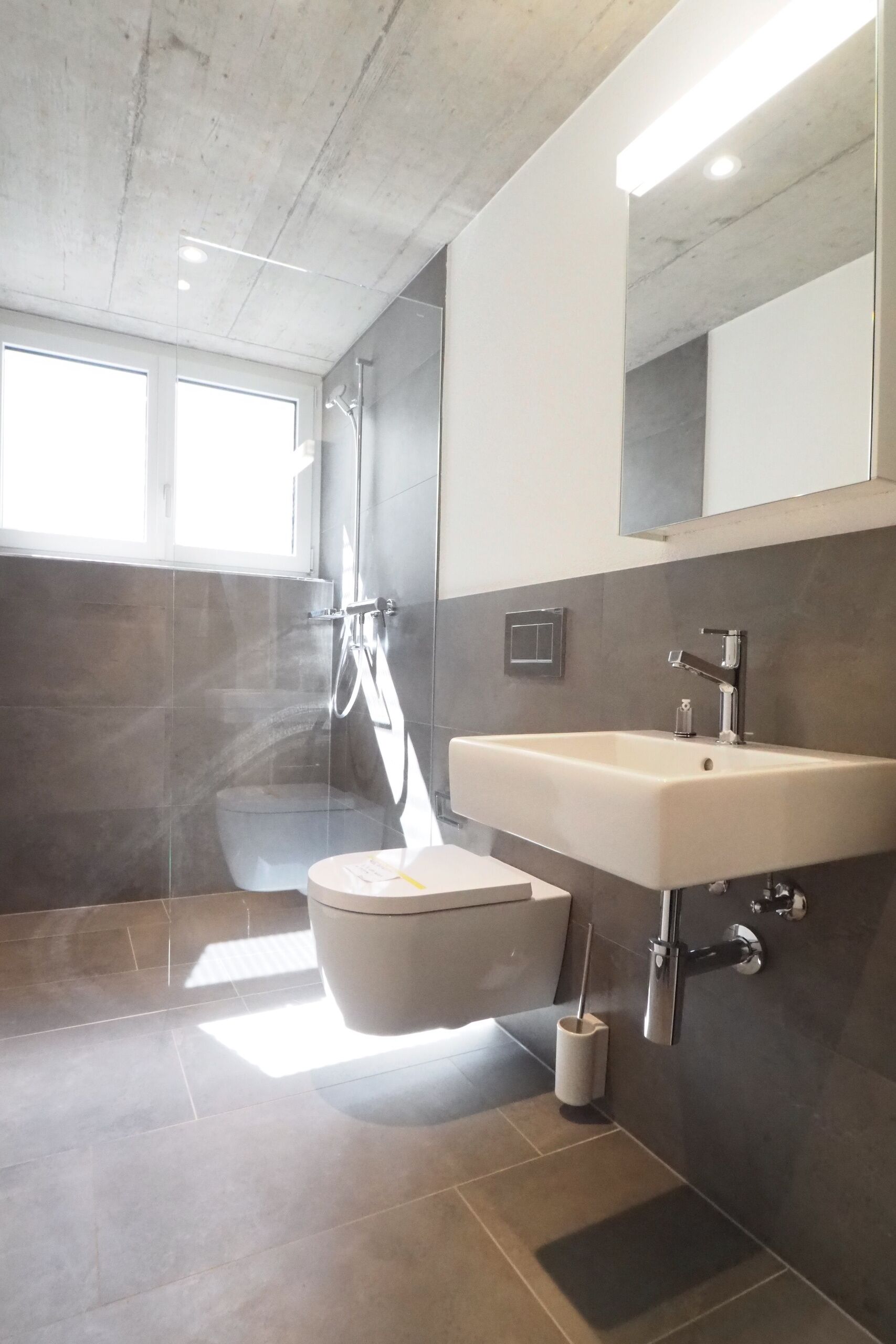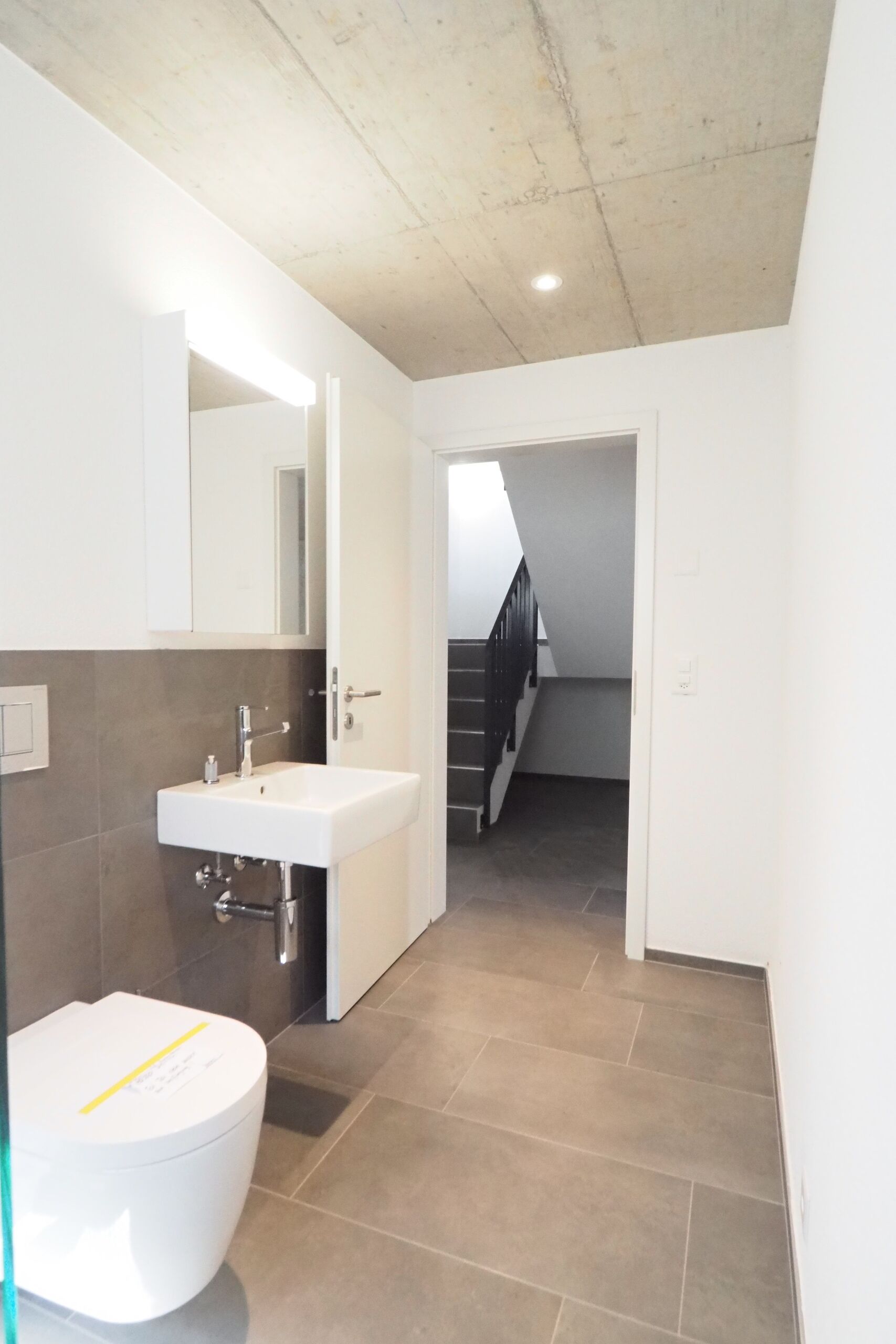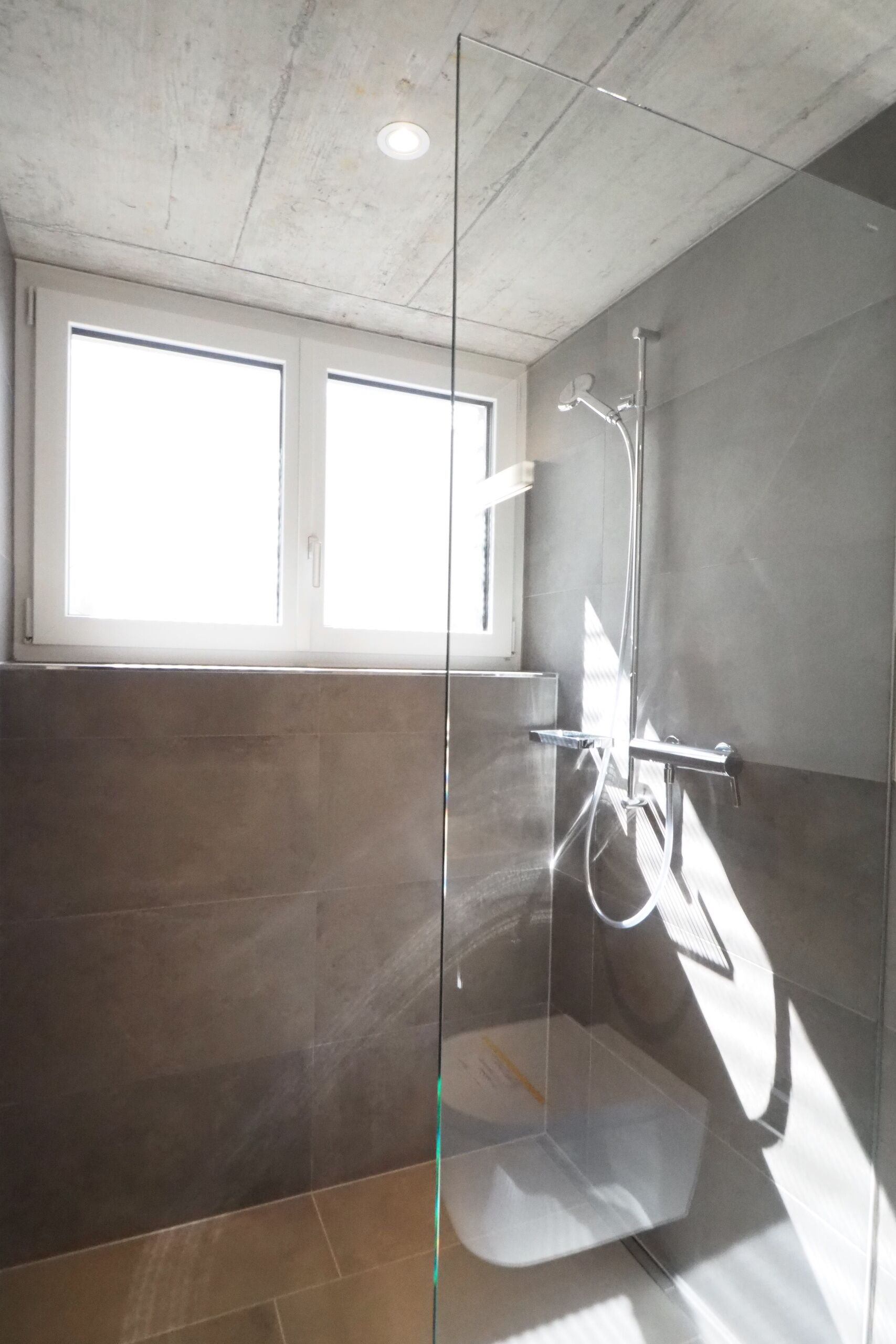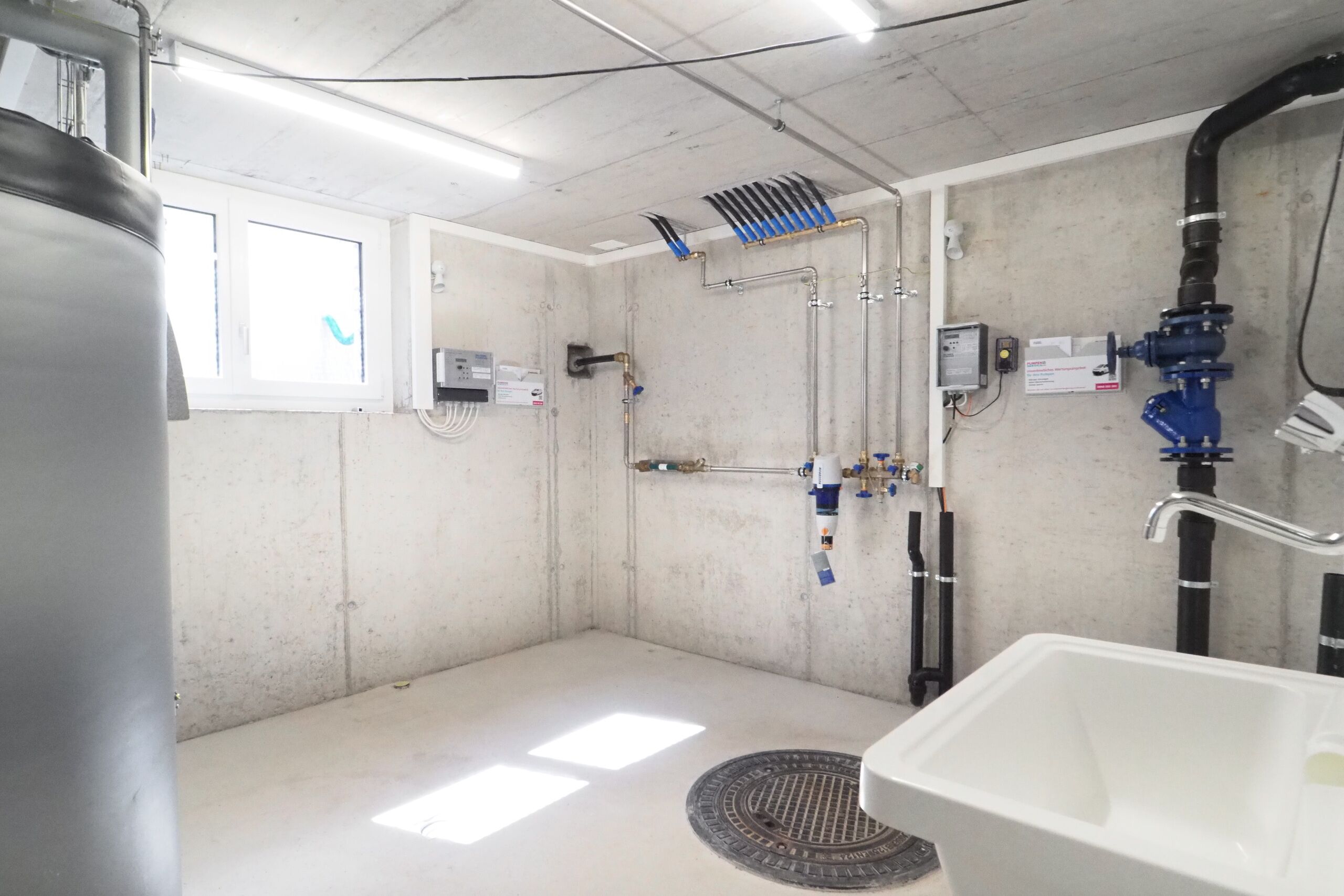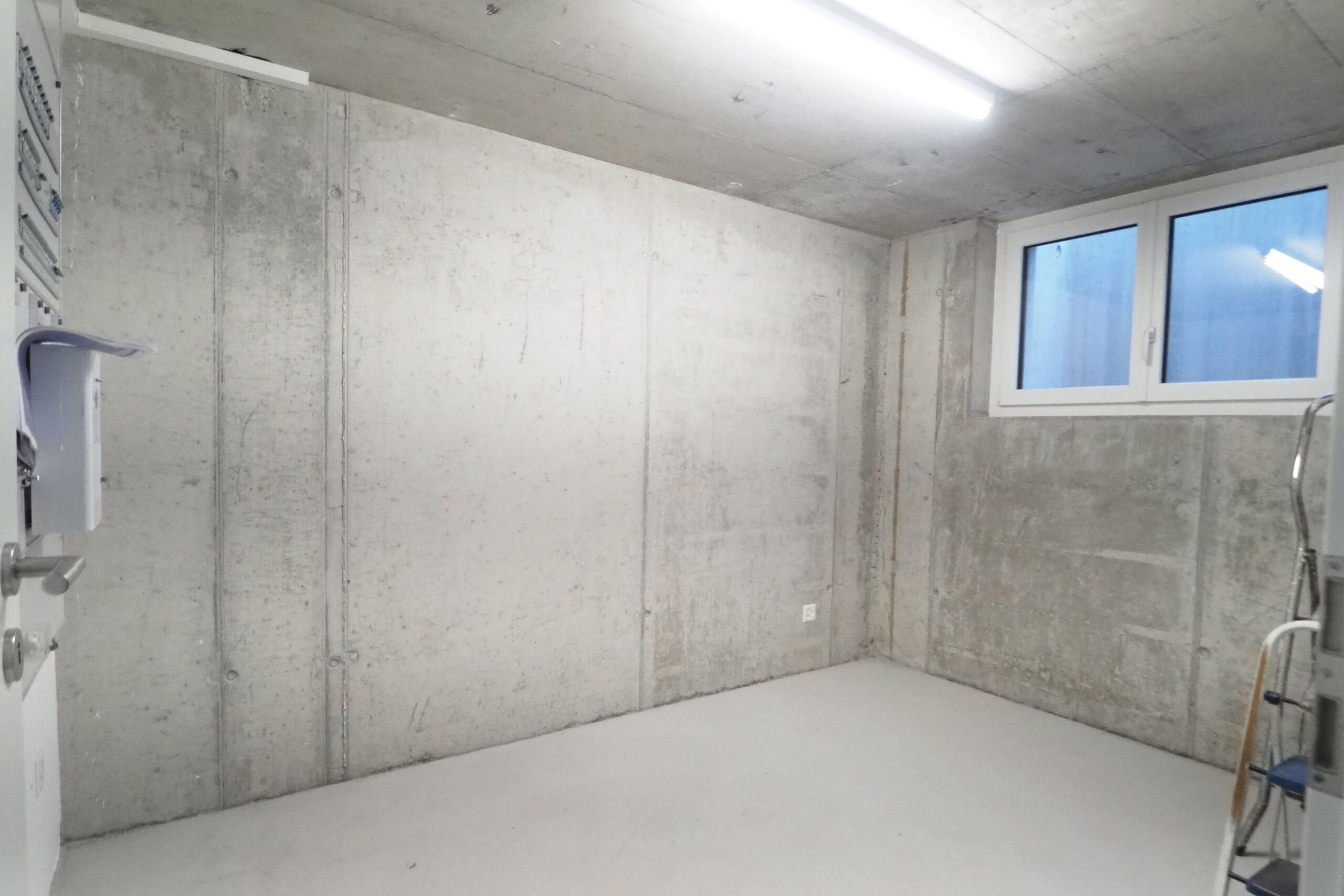 Modern dream house in natural surroundings
CH-4244 Röschenz,

Bündtenweg 33
CHF 1'440'000.-
Description
This detached family home is a high quality new build with a modern and stylish design. The property is in a quiet and sunny location in Röschenz BL, a wonderful community that offers an ideal combination of rural tranquility, beautiful nature and good infrastructure. The house has a total of four bedrooms, an open living/dining/kitchen area with direct access to the outside area, three bathrooms and four outdoor parking spaces as well as an approved carport construction project with equipment room that offers additional protection for vehicles. The interior of the house is of the highest quality and offers all the modern comforts that one can expect from a new building. A special highlight of the house is the covered patio with an electrically adjustable slatted roof, which is perfect for relaxing outdoors. Here you can sit back and enjoy the beautiful surroundings. Another luxurious addition to the home, along with the fingerprint etched front door, is the whirlpool tub housed in a stylish and modern bathroom. The bathroom also has a walk-in shower with rain shower. The entire interior of the house is designed for modern living comfort and, due to a well thought-out room layout, offers plenty of space and storage space for a family. Overall, this family home is a dream home that perfectly combines luxury, comfort and modern design.
Remarks
The land register, notary and transfer of ownership costs are to be borne according to the customary local regulations, unless otherwise agreed. All information must be treated confidentially and may not be passed on without our consent. Any prior sale remains reserved. The information in this document is for general information. They are provided without guarantee and do not form part of a contract. In the event of any buyer mediation by a third party, claims for commission, expenses or other compensation shall not arise either against the seller or against Ponimmobilien GmbH.
Conveniences
Inside conveniences
○
With front and rear view
Characteristics
Category
Single family house
Year of construction
2023
Domestic water heating system
Heat pump, Solar
Heating installation
Floor
Availability
To be discussed
Parking available
Yes, obligatory
Situation
Röschenz is a charming municipality in the canton of Basel-Landschaft in Switzerland. The municipality is situated in a picturesque landscape between the Jura hills and offers a beautiful view of the surrounding mountains. Röschenz has a quiet and relaxed atmosphere and is an ideal place for those looking for an environment close to nature. The municipality also offers a good infrastructure with various shops, restaurants and groceries, as well as good public transport connections to nearby cities such as Laufen, Delsberg and Basel. In addition, the municipality is also attractive for families with children, as there are good schools and kindergartens as well as the bus stop nearby.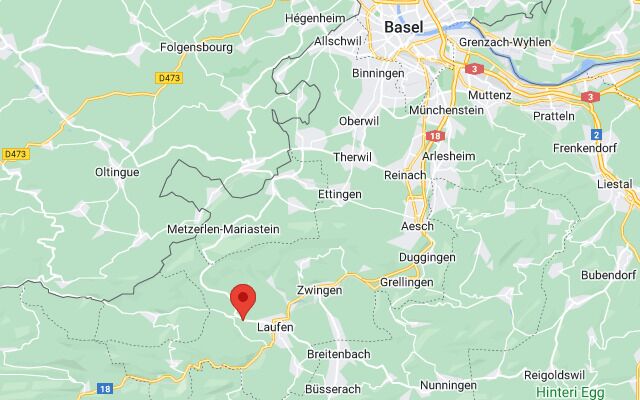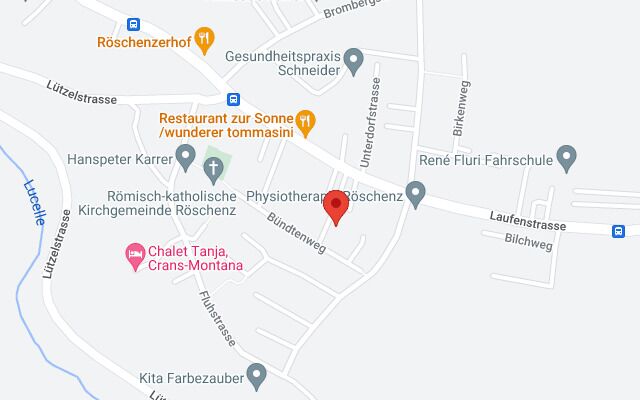 Municipality
www.roeschenz.ch
Public transport
Röschenz is well connected to the public transport network and offers good accessibility for commuters and travelers. There are several bus lines (69+112) that pass through Röschenz and serve the surrounding communities and towns such as Zwingen and Laufen. The buses also provide a regular connection to Laufen train station, facilitating access to trains on the S3 S-Bahn line and thus to larger cities such as Basel, Liestal and Delsberg. Röschenz is also well connected for drivers, as the community is close to the A18 motorway. There is also a main road that runs through Röschenz and offers a direct connection to the surrounding communities and towns. Overall, Röschenz offers good transport links for commuters and travelers, both by public transport and by car.
Leisure time
The municipality offers many opportunities for outdoor activities, such as hiking, cycling or skiing. In the vicinity of Röschenz there are many nature reserves and hiking trails that lead to beautiful vantage points and impressive landscapes.
Distances
| | | | | |
| --- | --- | --- | --- | --- |
| Location | Distance | On foot | Transport | Car |
| Station | 1.9 km | 25 min. | 10 min. | 5 min. |
| Public transports | 130 m | 2 min. | 2 min. | 2 min. |
| Nursery school | 220 m | 3 min. | 3 min. | 1 min. |
| Primary school | 320 m | 5 min. | 5 min. | 3 min. |
| Stores | 93 m | 2 min. | 2 min. | 2 min. |
| Post office | 360 m | 6 min. | 6 min. | 3 min. |
| Bank | 1.6 km | 19 min. | 5 min. | 4 min. |
| Hospital | 2 km | 27 min. | 14 min. | 6 min. |
| Restaurants | 160 m | 2 min. | 2 min. | 1 min. |