Reserved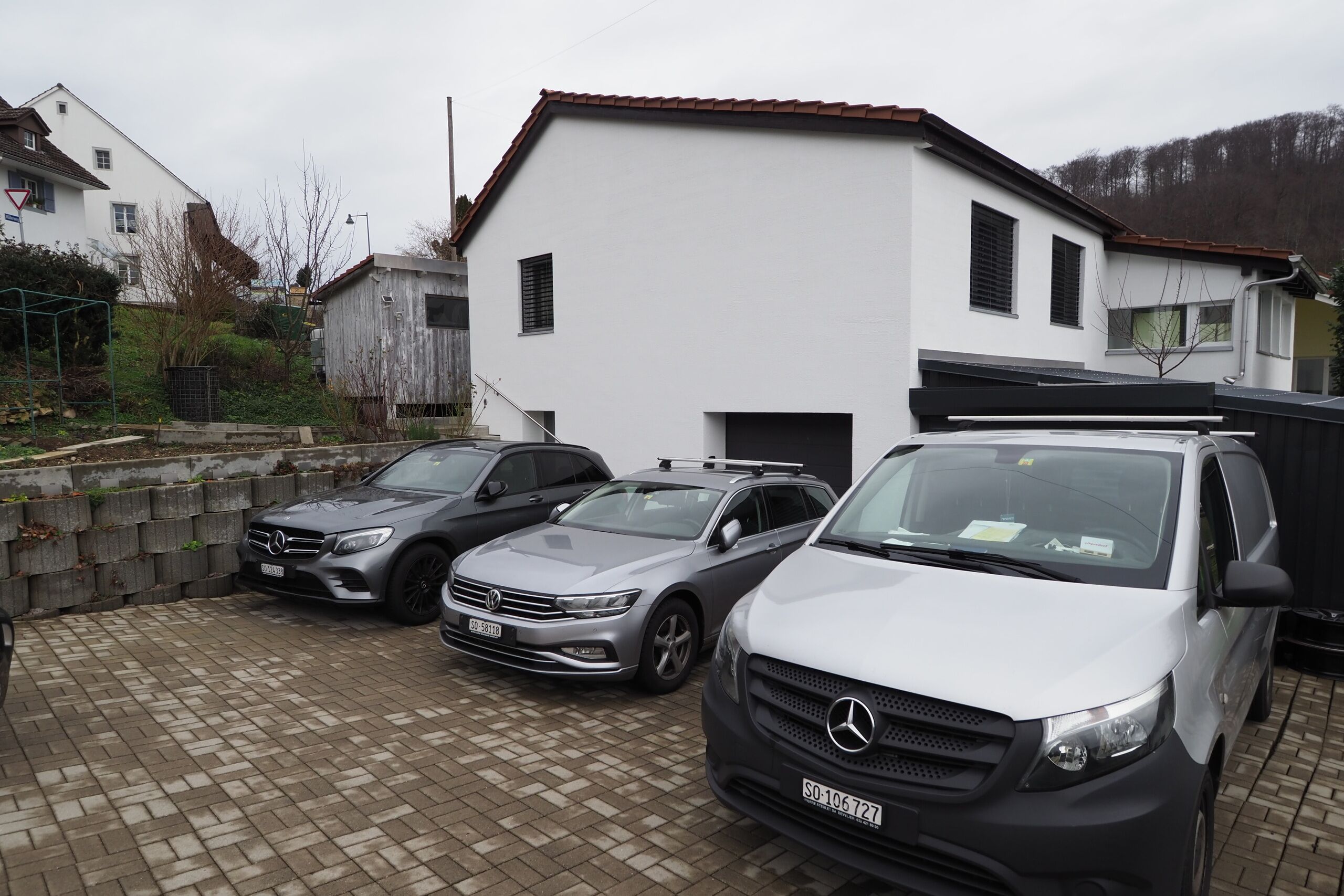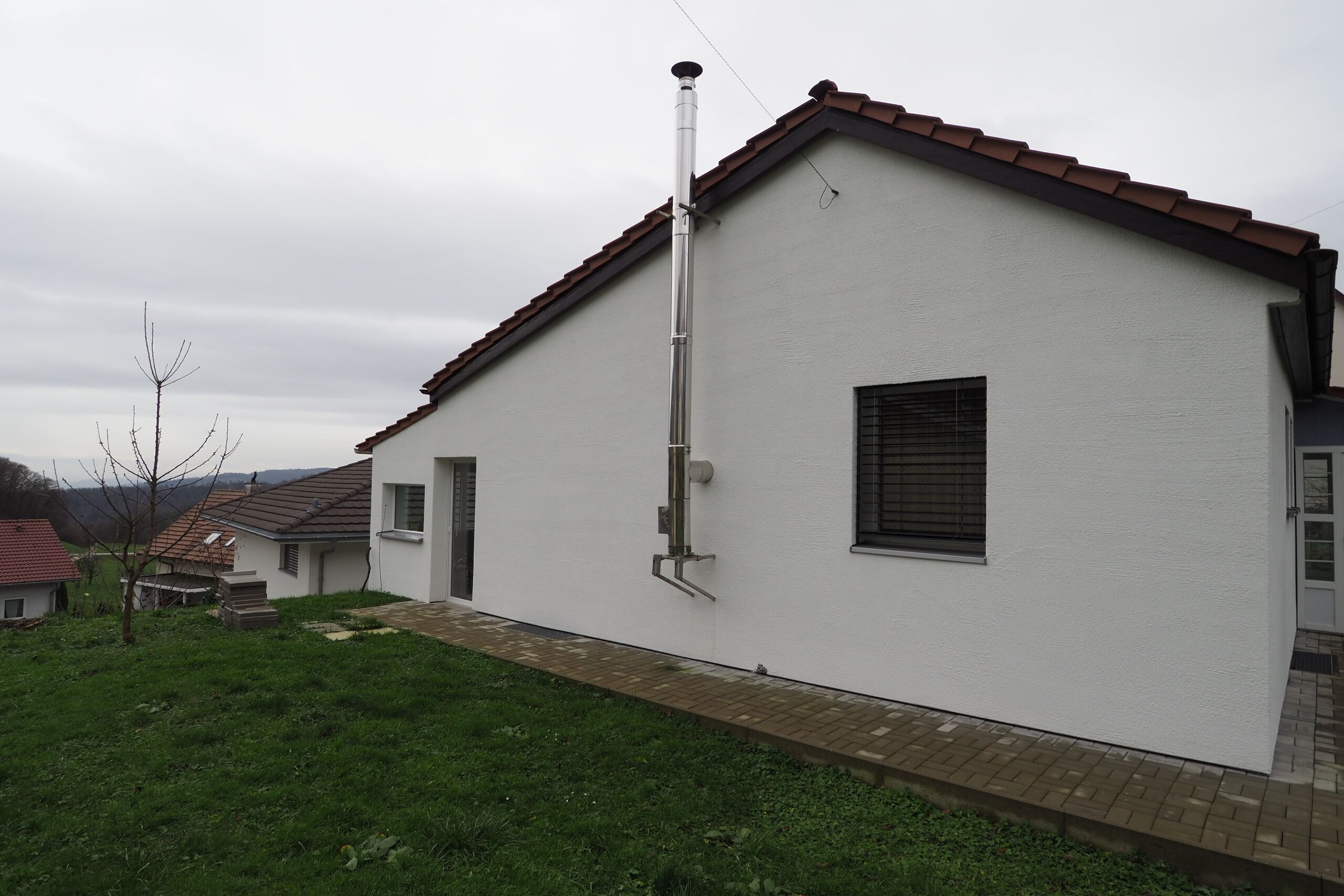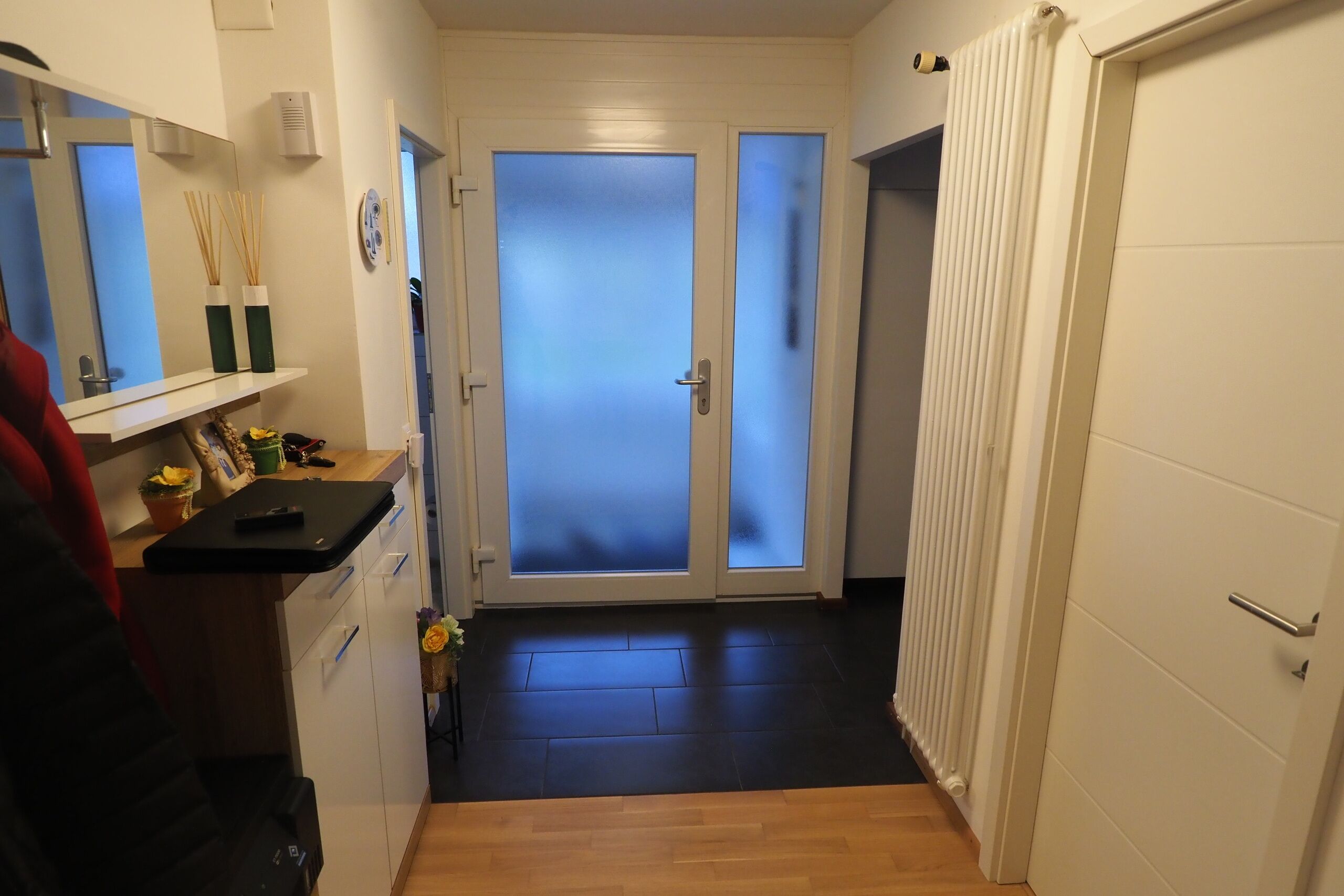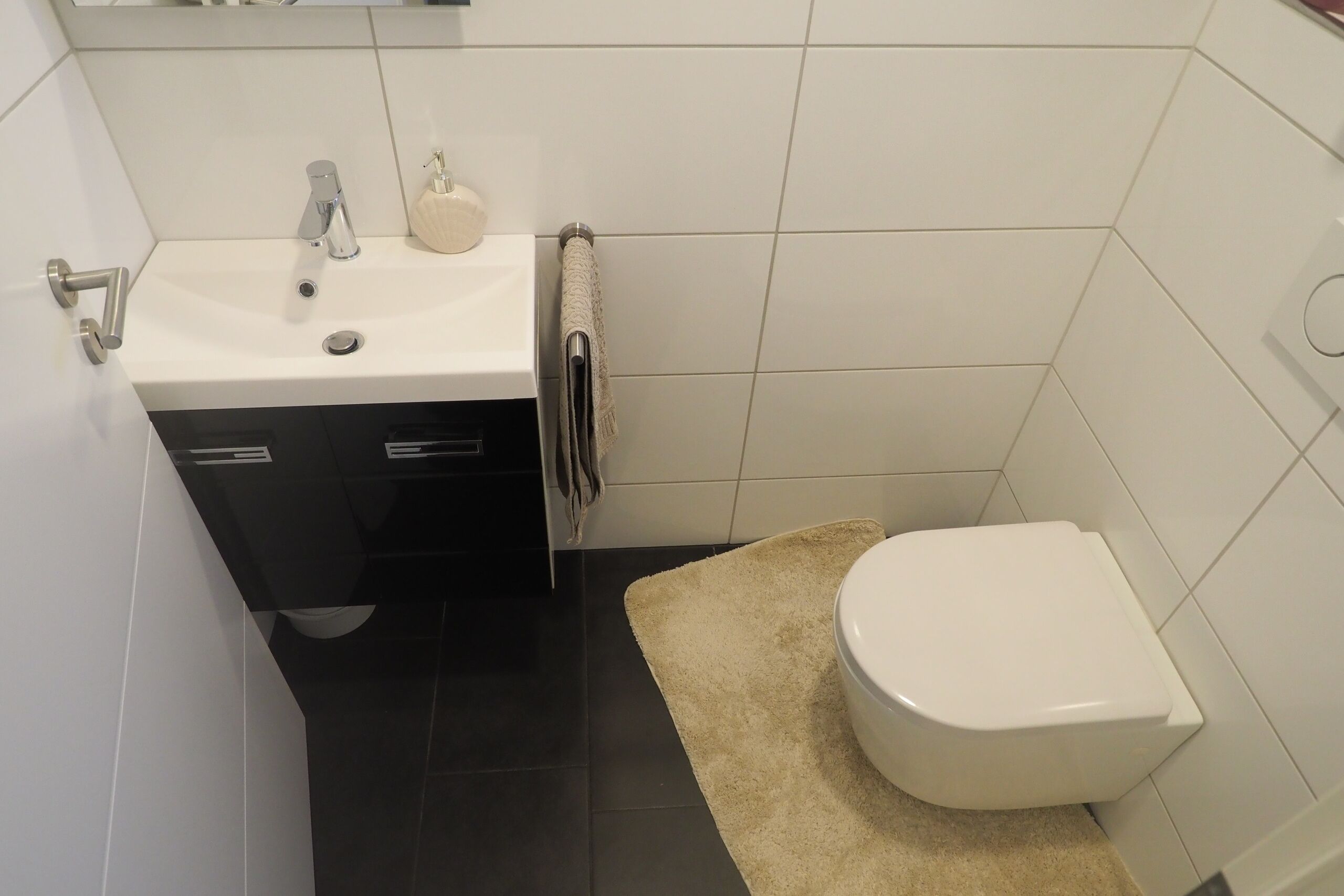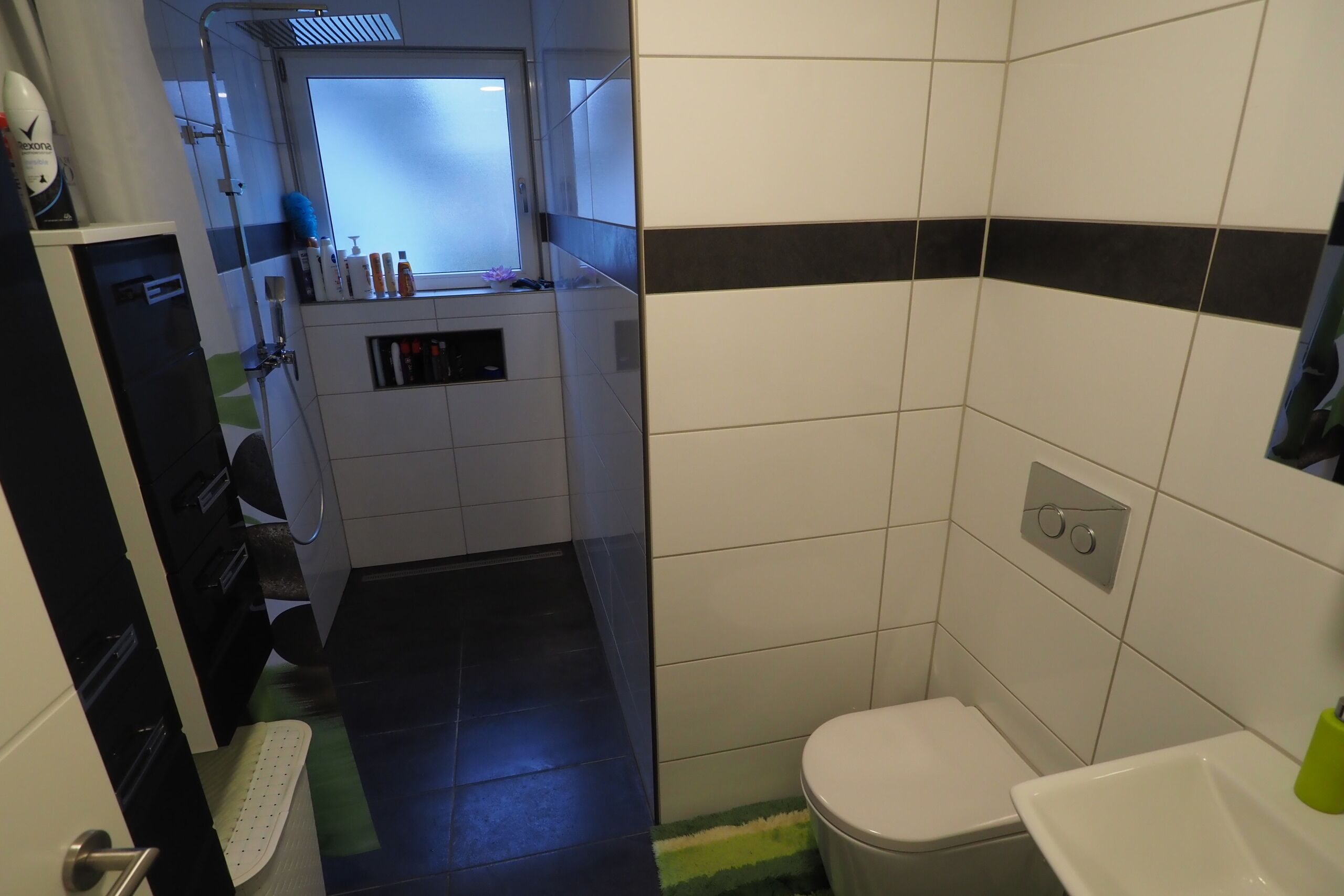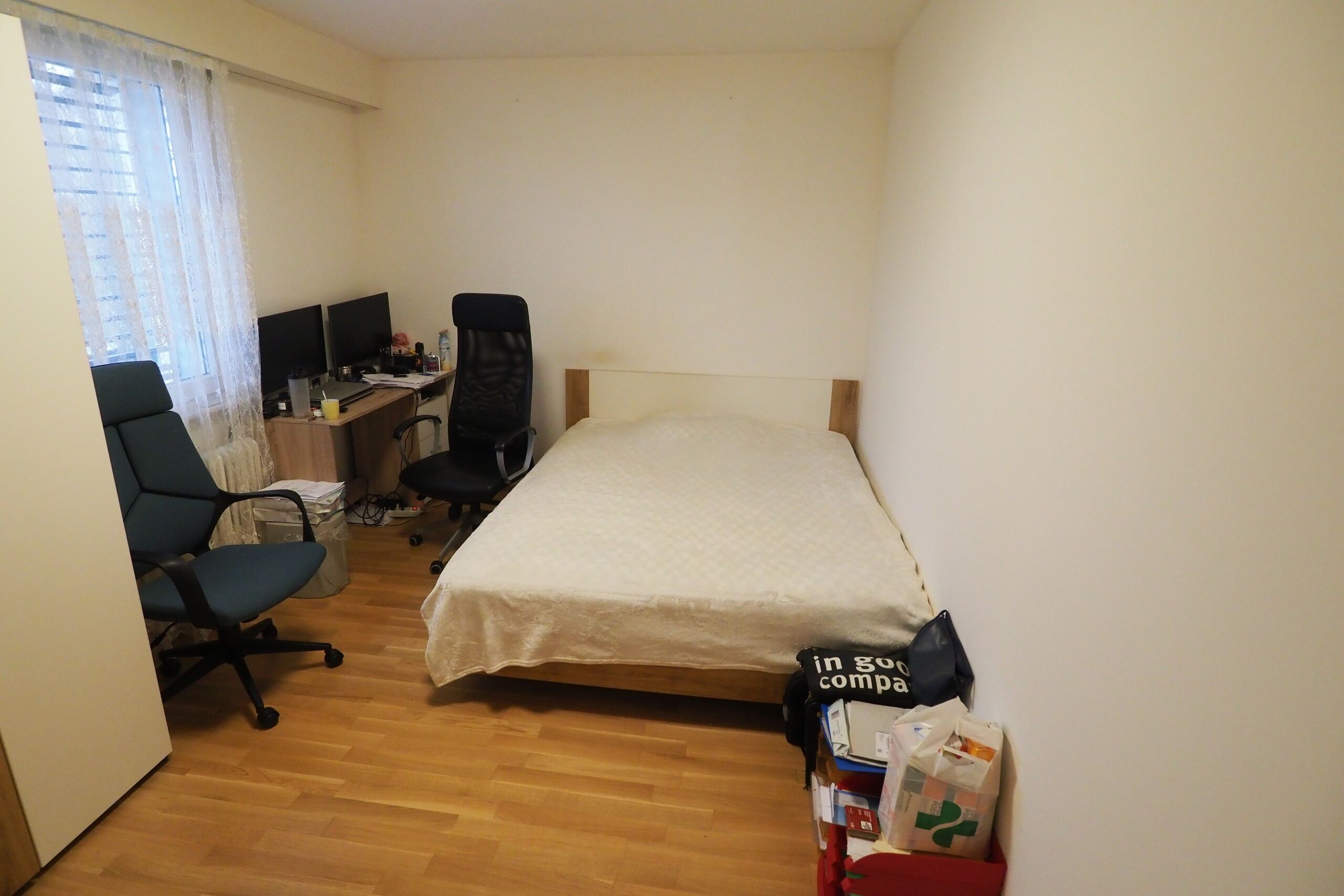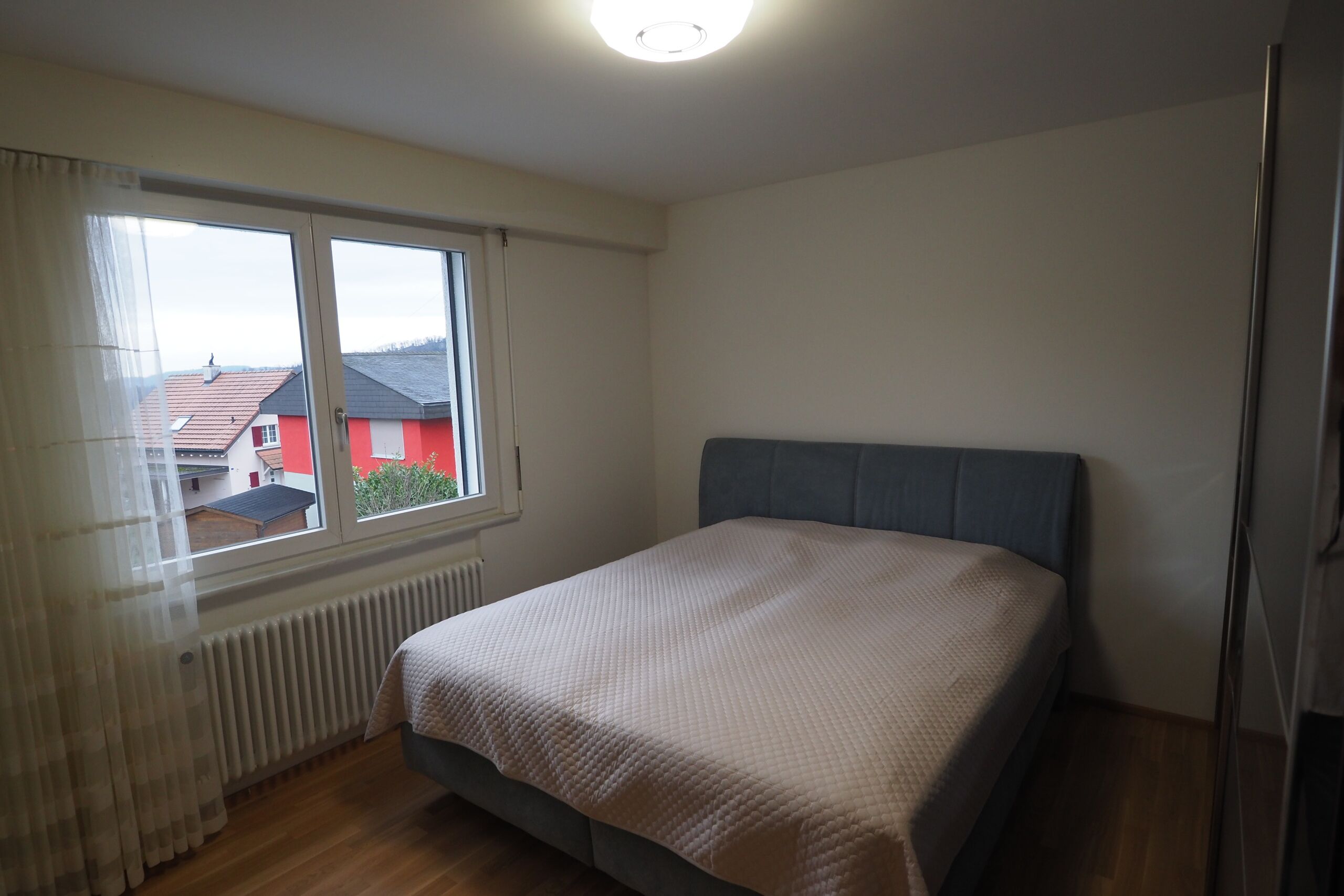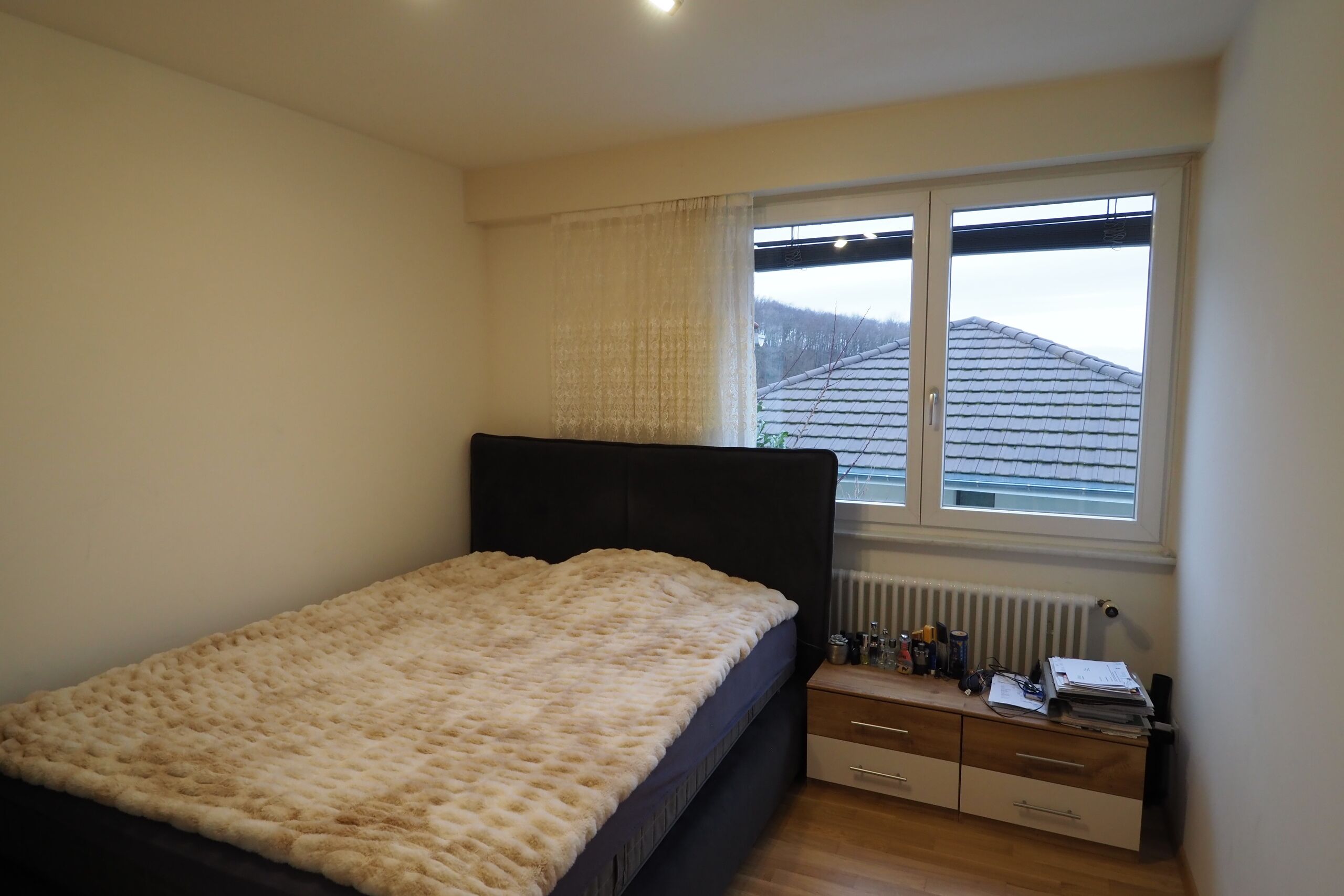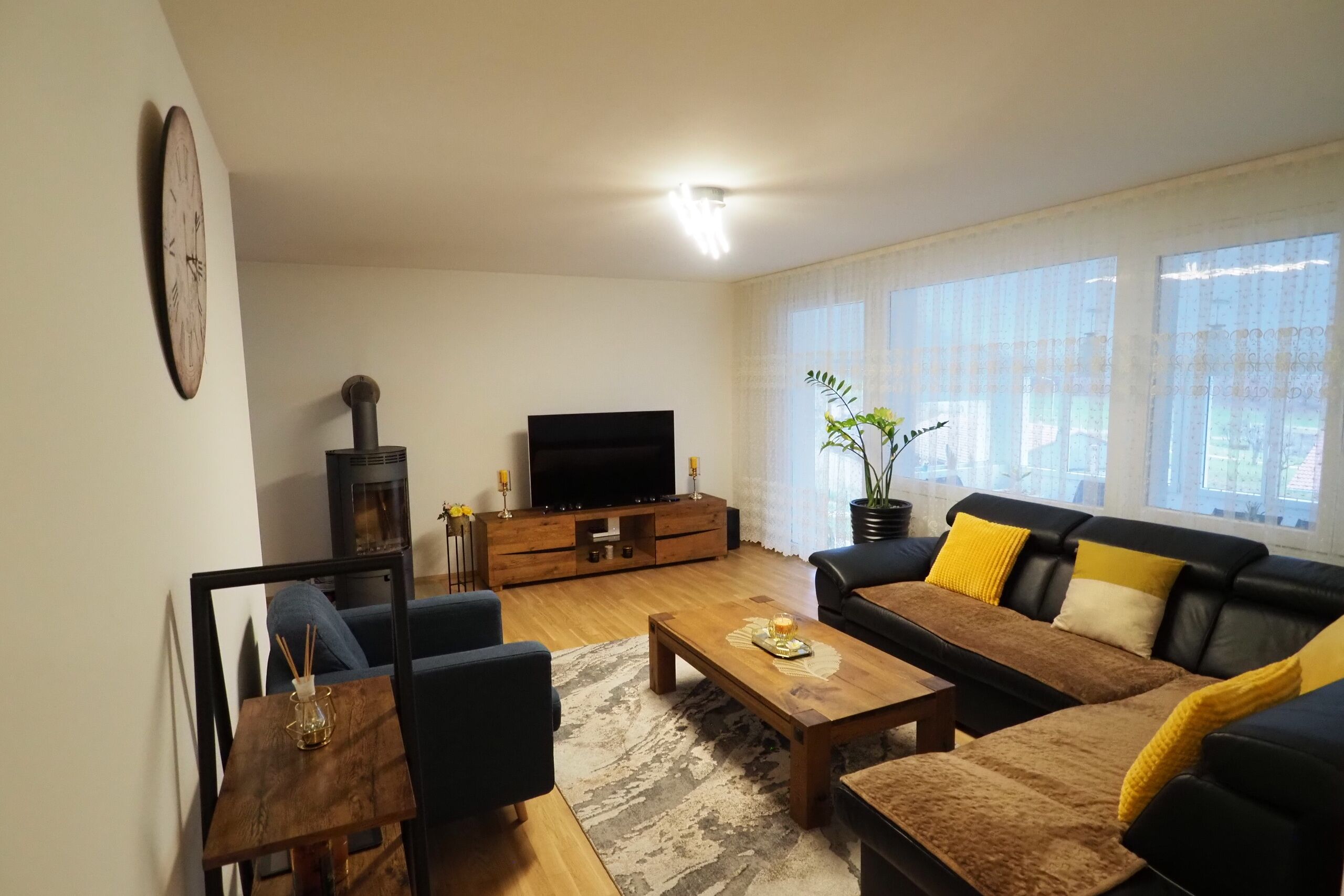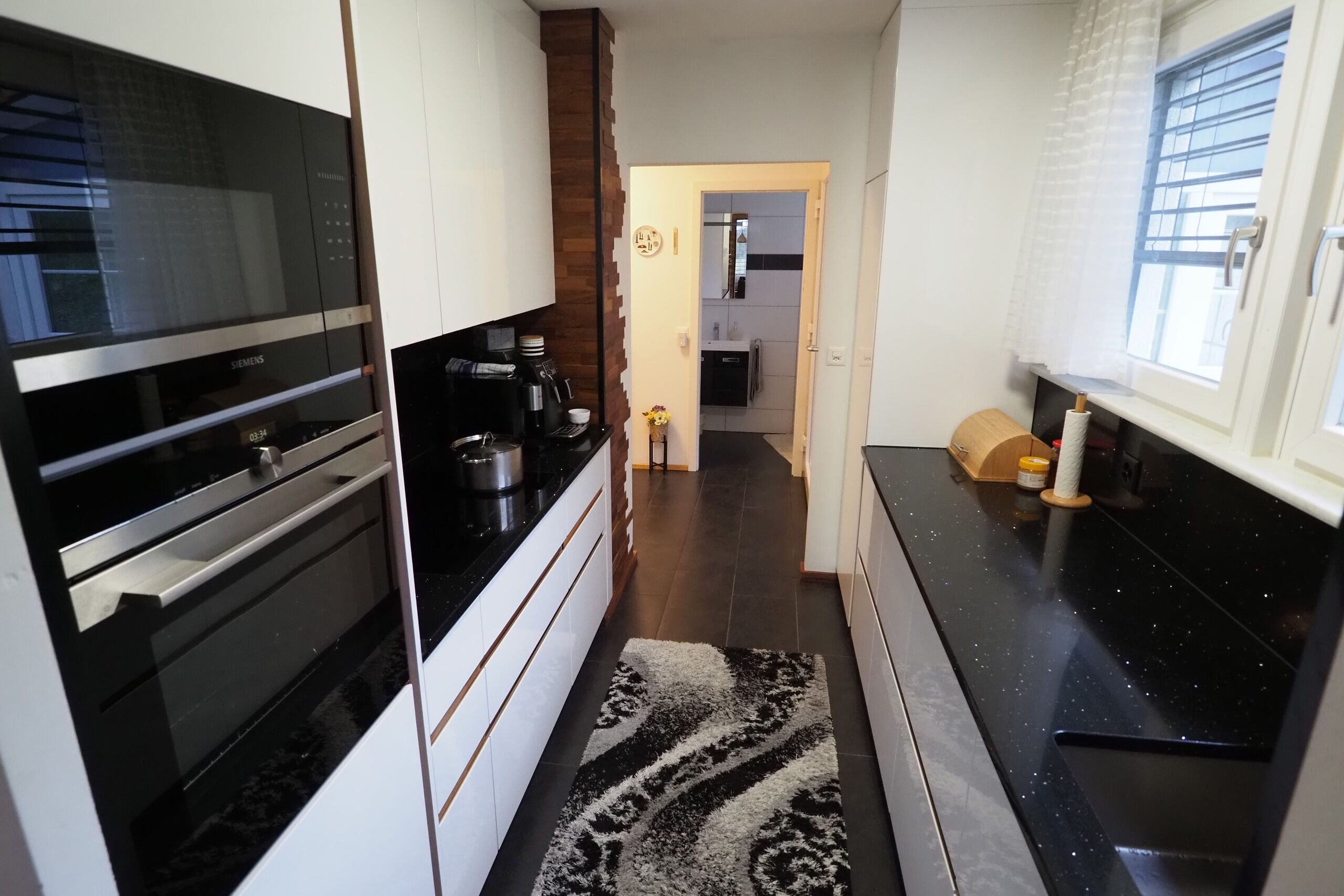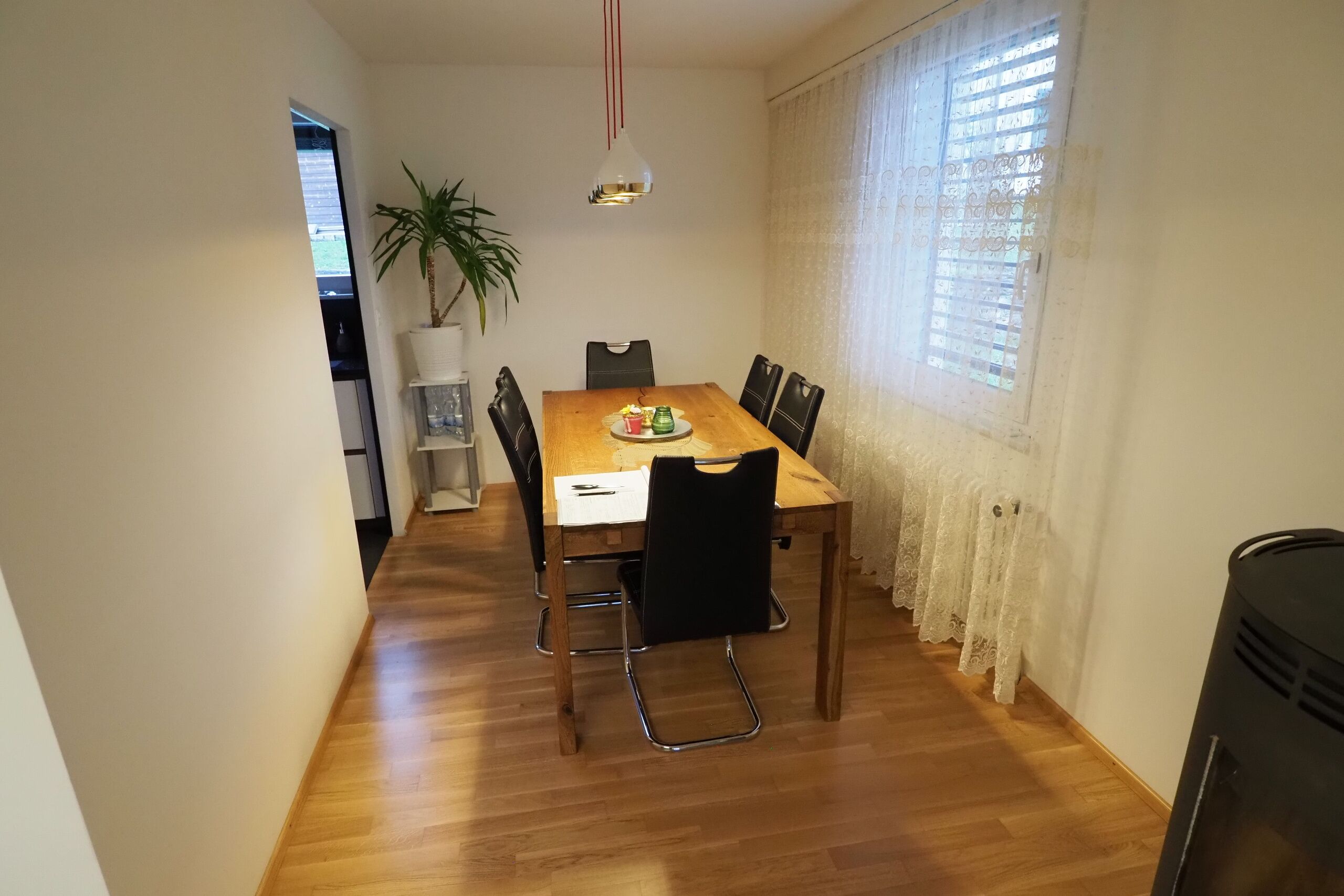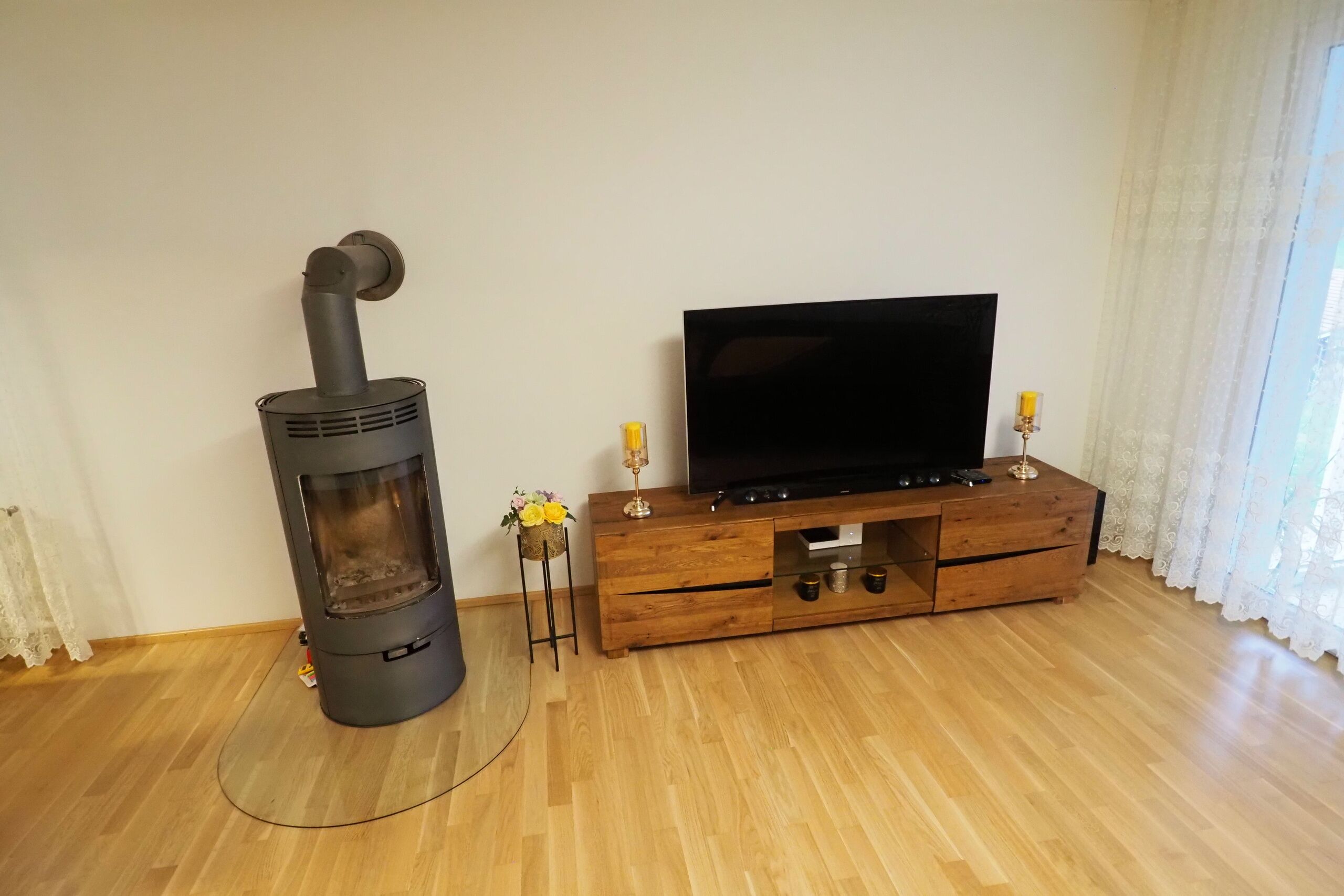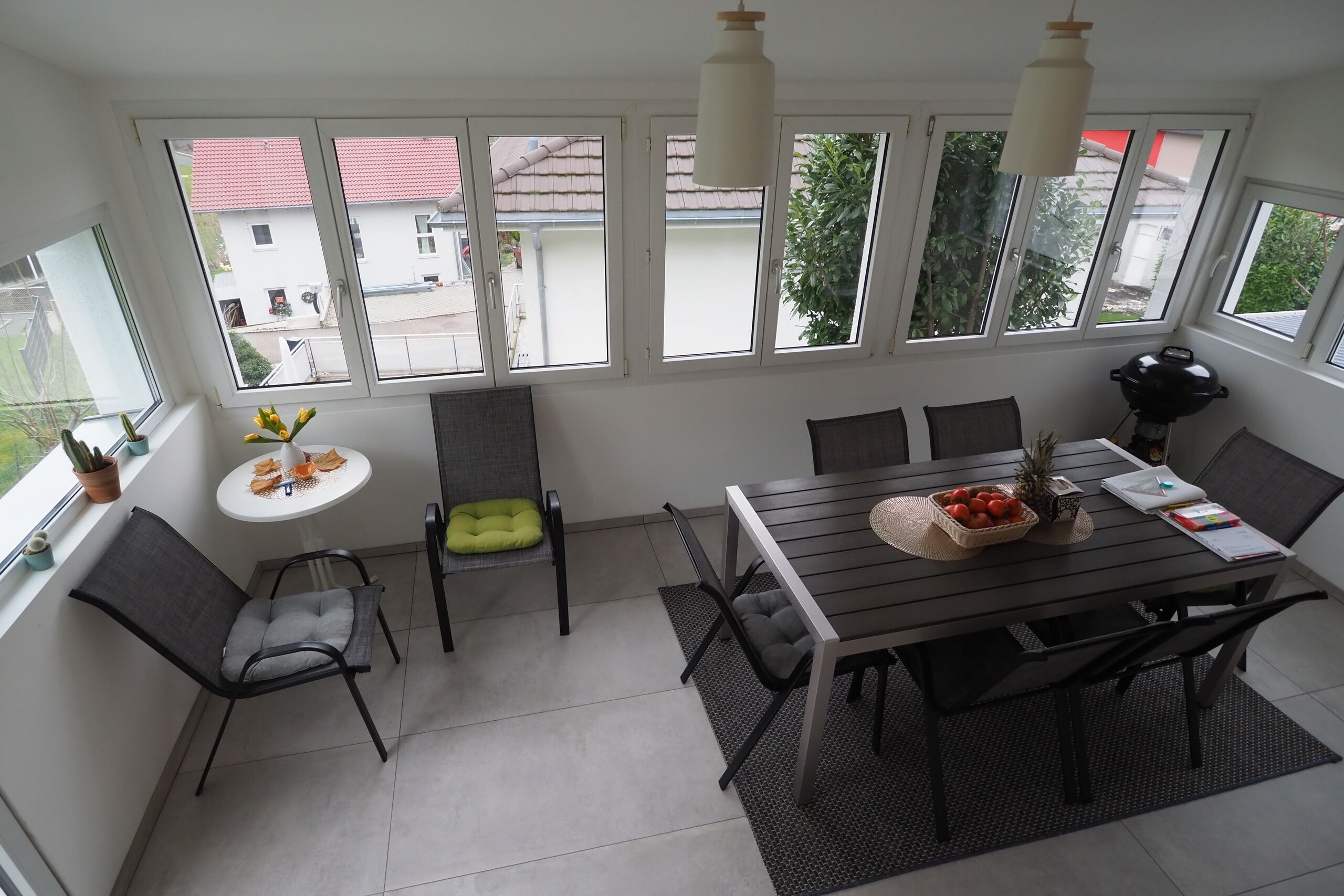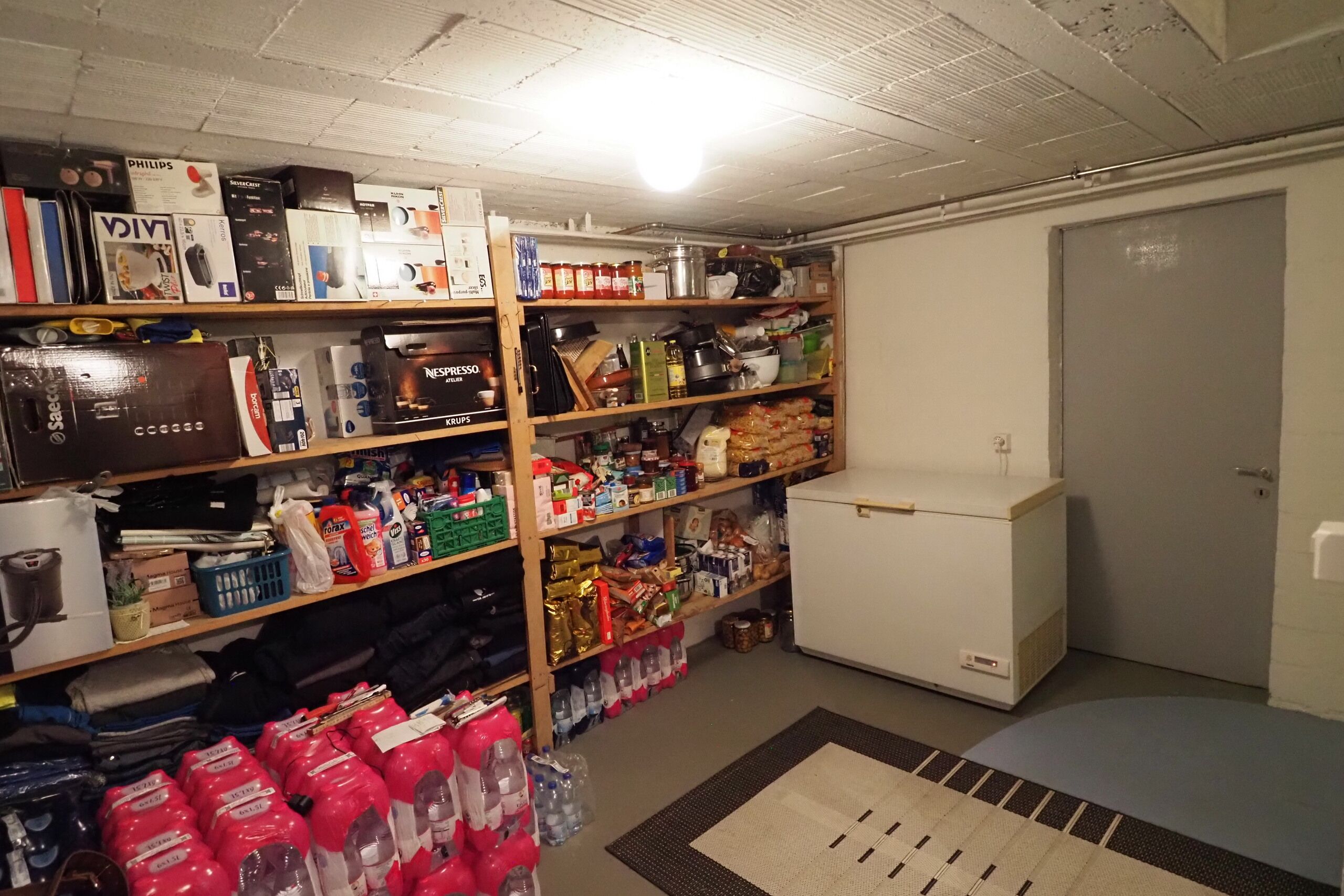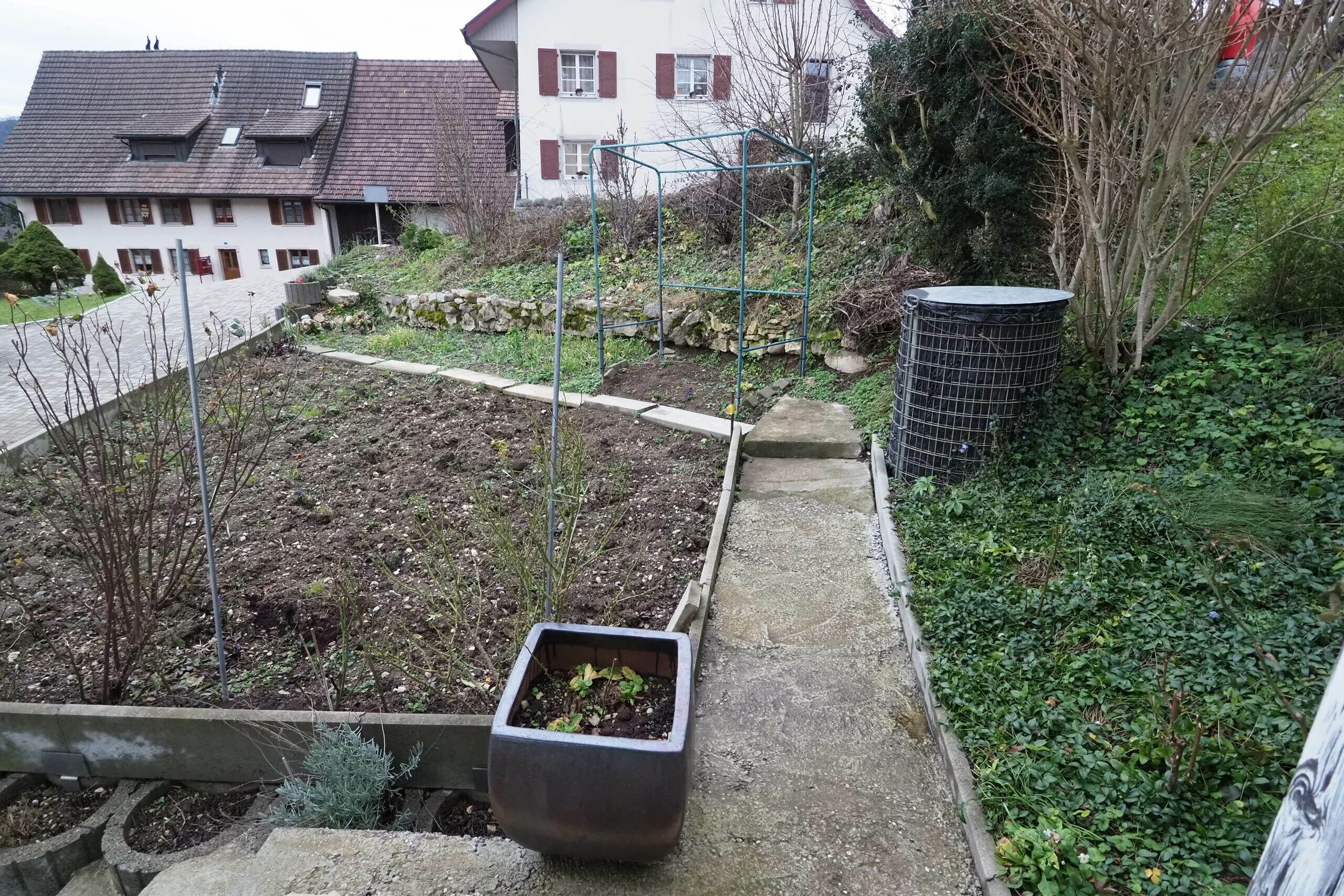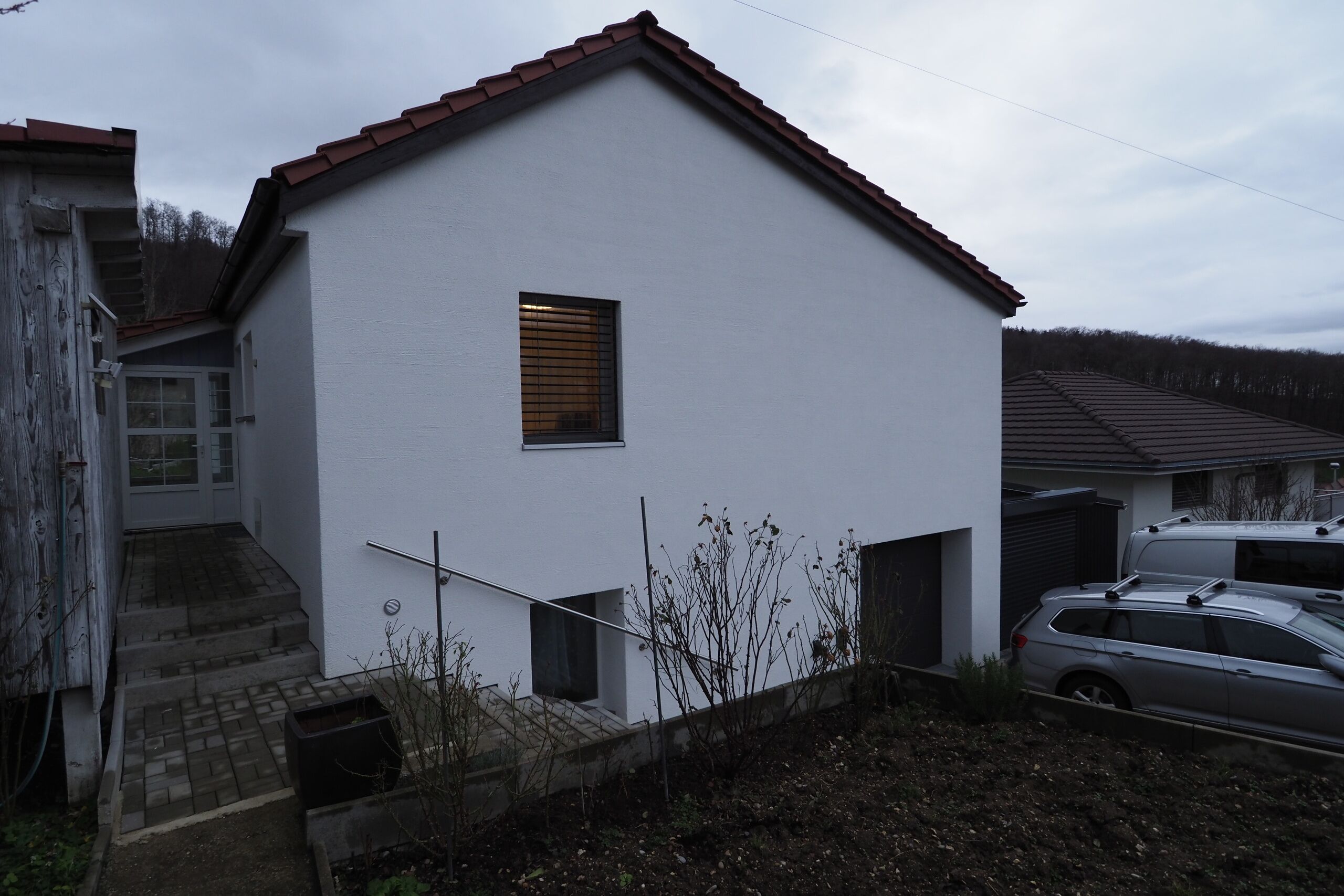 Detached house in a quiet location with a view
CH-4633 Hauenstein,

Müllerweg 1
CHF 695'000.-
Description
This detached single-family house is in a quiet location with a view in the idyllic community of Hauenstein in the canton of Solothurn. The far-reaching view of the countryside, the good sunshine due to the optimal orientation and the proximity to the bus stop and the Neumatt Hof with fresh seasonal food underline the good location. The property has been extensively renovated in recent years and is therefore in very good condition. The living space extends over the entire ground floor and consists of an entrance area, a guest toilet, a bathroom with shower, a modern kitchen, a living room with a Swedish stove and direct access to the conservatory and three bedrooms and another bedroom on the basement floor. An easy-care garden, three outdoor parking spaces and another 5 spaces in front of them, a carport space and a single garage complete the offer and are included in the price.
Specialities
Renovations: 2018: garden 40'000.- 2019: carport 17'000.- 2020: electricity 18'000.-, water pipes and sewage 25'000.-, kitchen 30'000.- 2021: plastering work complete 80'000.-. - 2022: facade and winter garden (2015) 42'000.- Total renovations of the last few years CHF 252'000.-
Remarks
The land register, notary and transfer of ownership costs are to be borne according to the customary local regulations, unless otherwise agreed. All information must be treated confidentially and may not be passed on without our consent. Any prior sale remains reserved. The information in this document is for general information. They are provided without guarantee and do not form part of a contract. In the event of any buyer mediation by a third party, claims for commission, expenses or other compensation shall not arise either against the seller or against Ponimmobilien GmbH.
Characteristics
Category
Single family house
Year of construction
1969
Domestic water heating system
Fuel oil
Heating installation
Radiator, Chimney
Availability
To be discussed
Parking available
Yes, obligatory
Situation
The property is on a hillside with far-reaching views in a quiet residential area. Due to the south, east and west orientation, the property is sunny all day.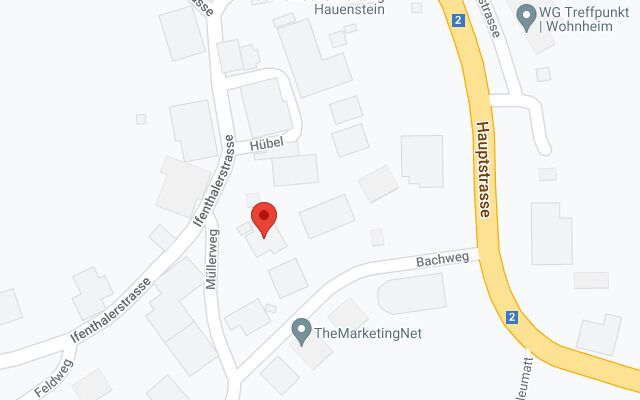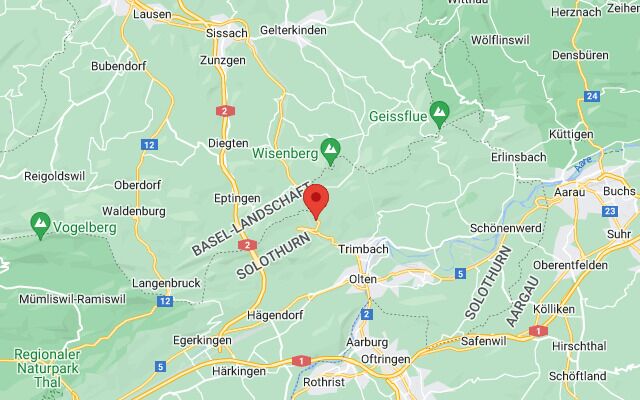 Municipality
www.hauenstein-ifenthal.ch
Distances
| | | | | |
| --- | --- | --- | --- | --- |
| Location | Distance | On foot | Transport | Car |
| Station | 2 km | 30 min. | 40 min. | 5 min. |
| Public transports | 120 m | 2 min. | 2 min. | 1 min. |
| Freeway | 6 km | 95 min. | 52 min. | 15 min. |
| Nursery school | 250 m | 3 min. | 3 min. | 1 min. |
| Primary school | 250 m | 3 min. | 3 min. | 1 min. |
| Post office | 2.1 km | 29 min. | 43 min. | 4 min. |
| Bank | 2.1 km | 37 min. | 12 min. | 7 min. |
| Hospital | 3.3 km | 52 min. | 15 min. | 9 min. |
| Restaurants | 1 km | 32 min. | 14 min. | 6 min. |