Exclusive offer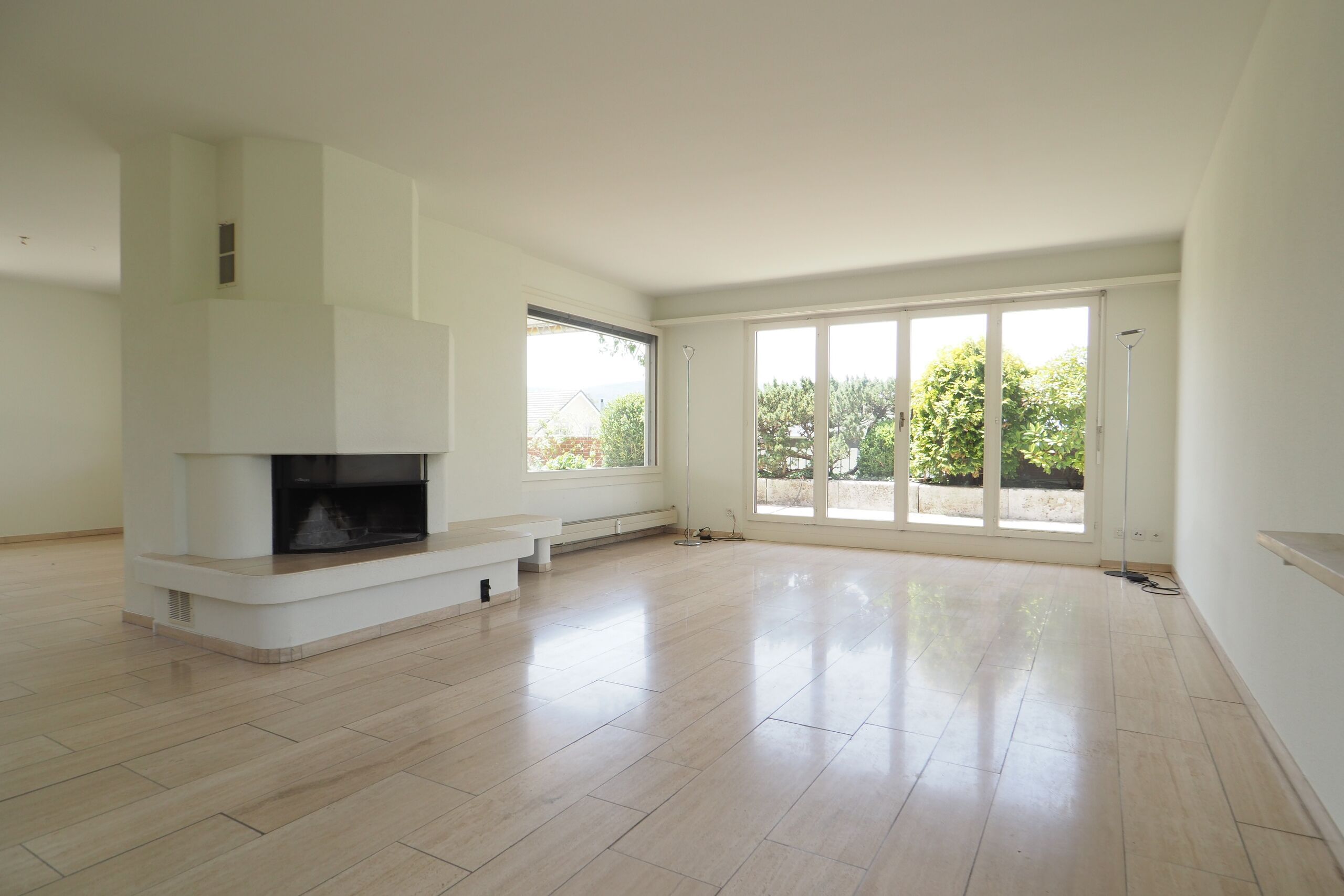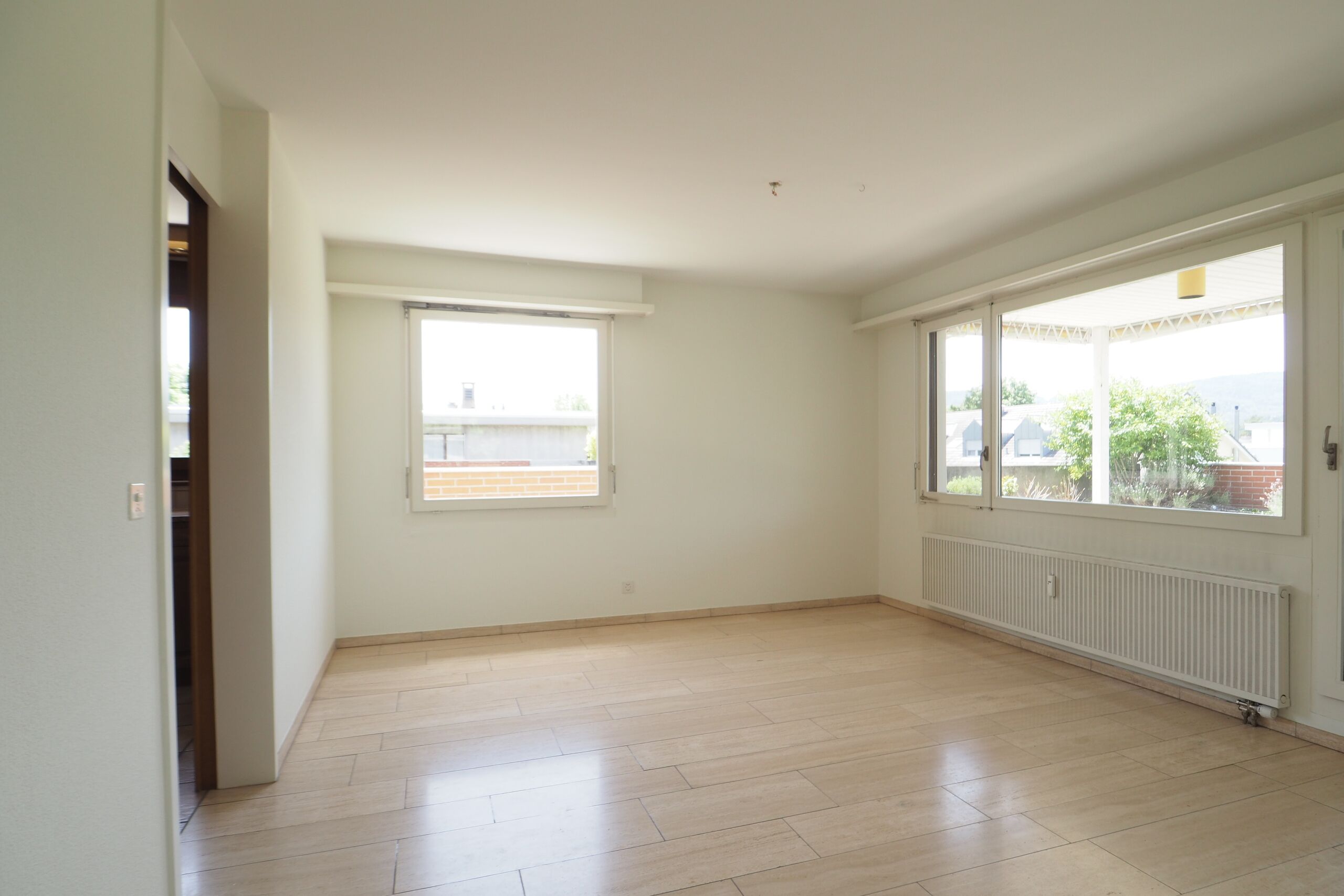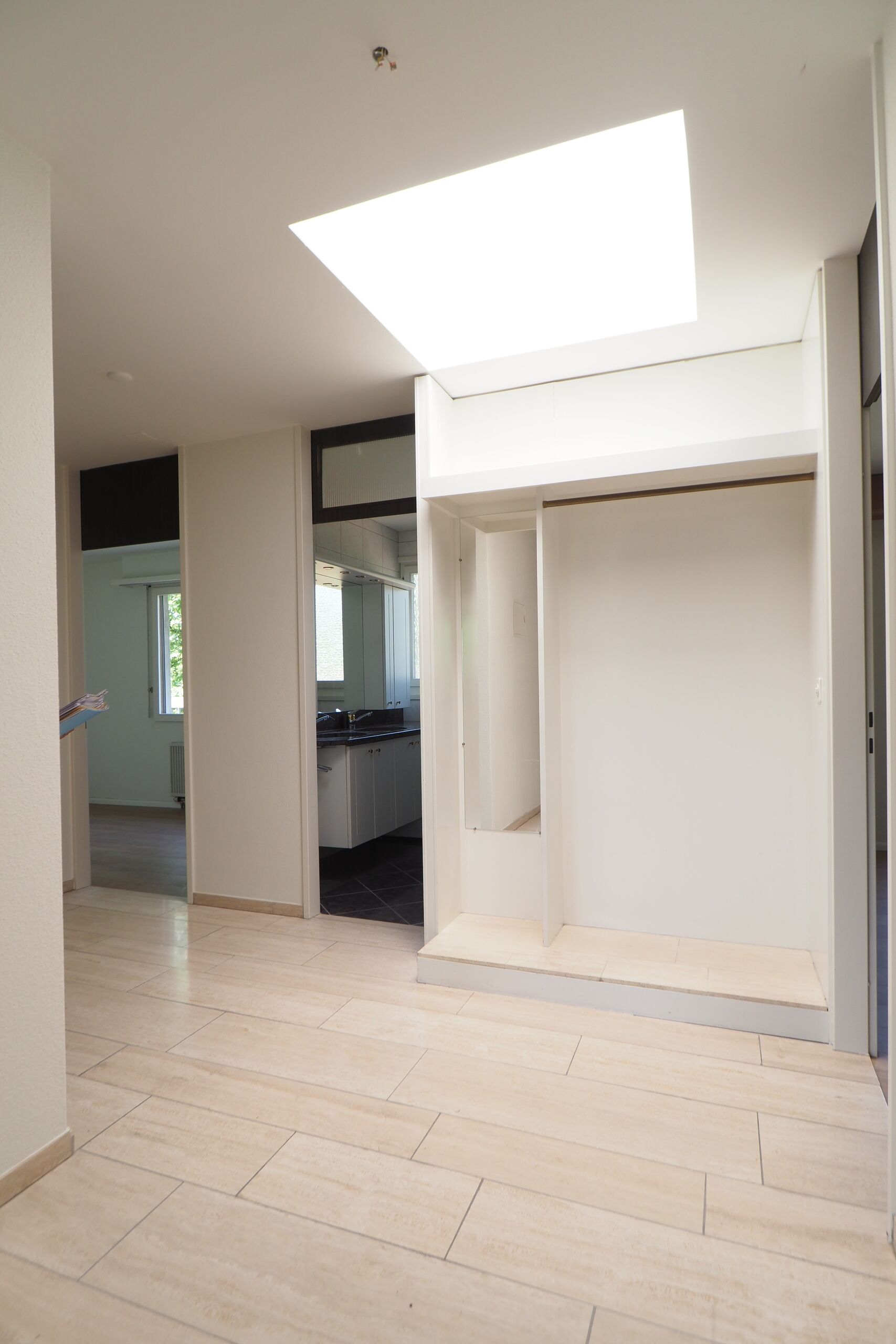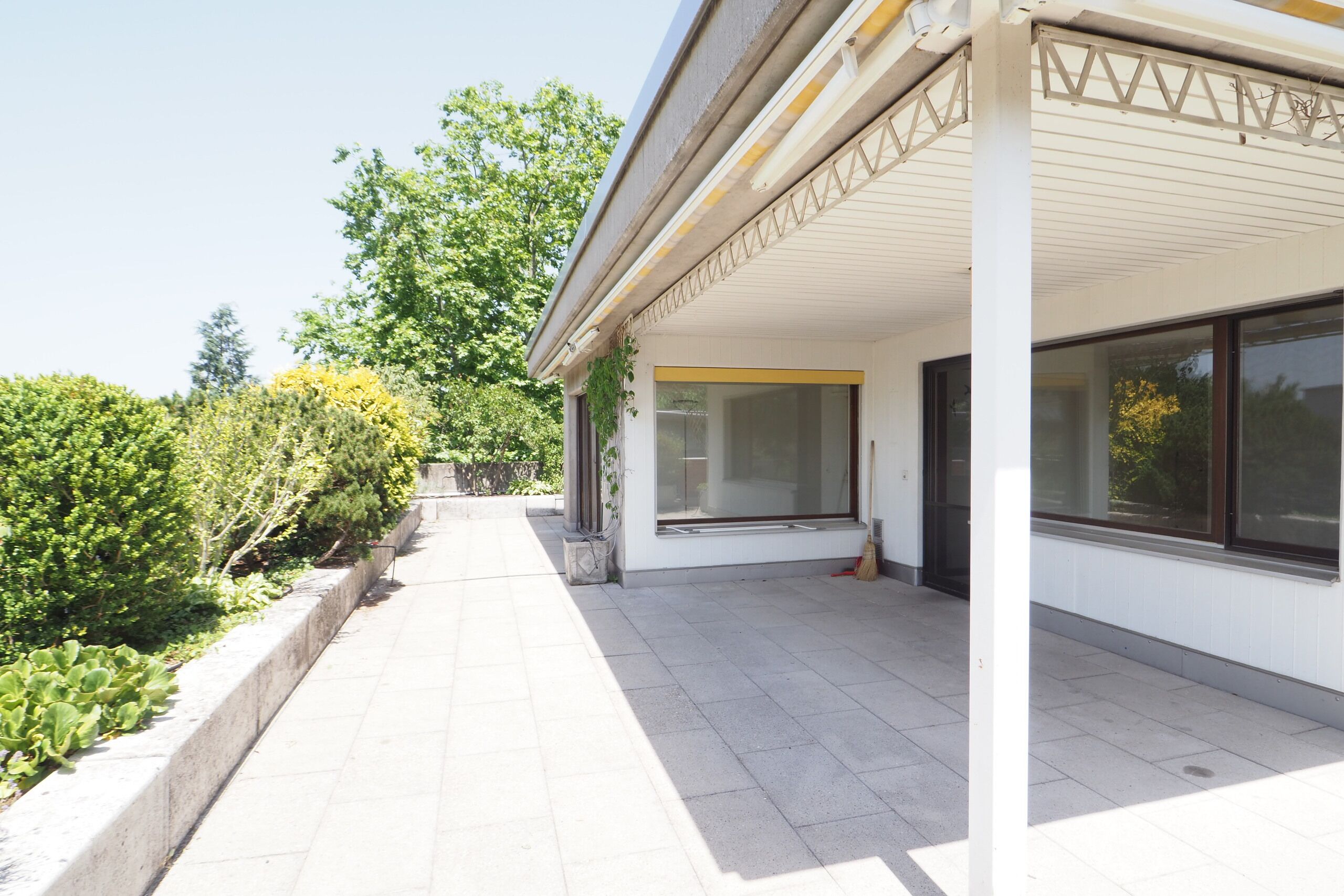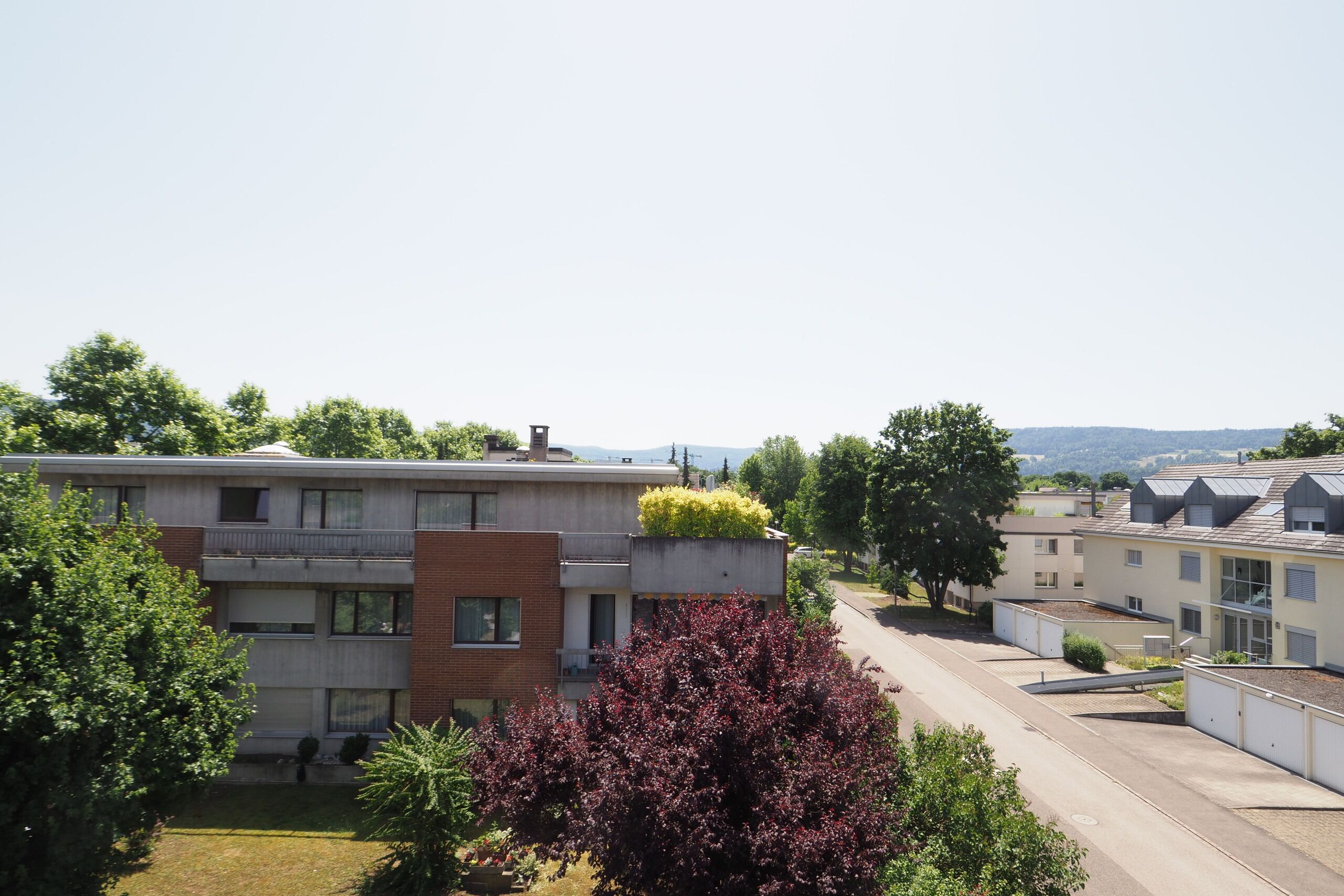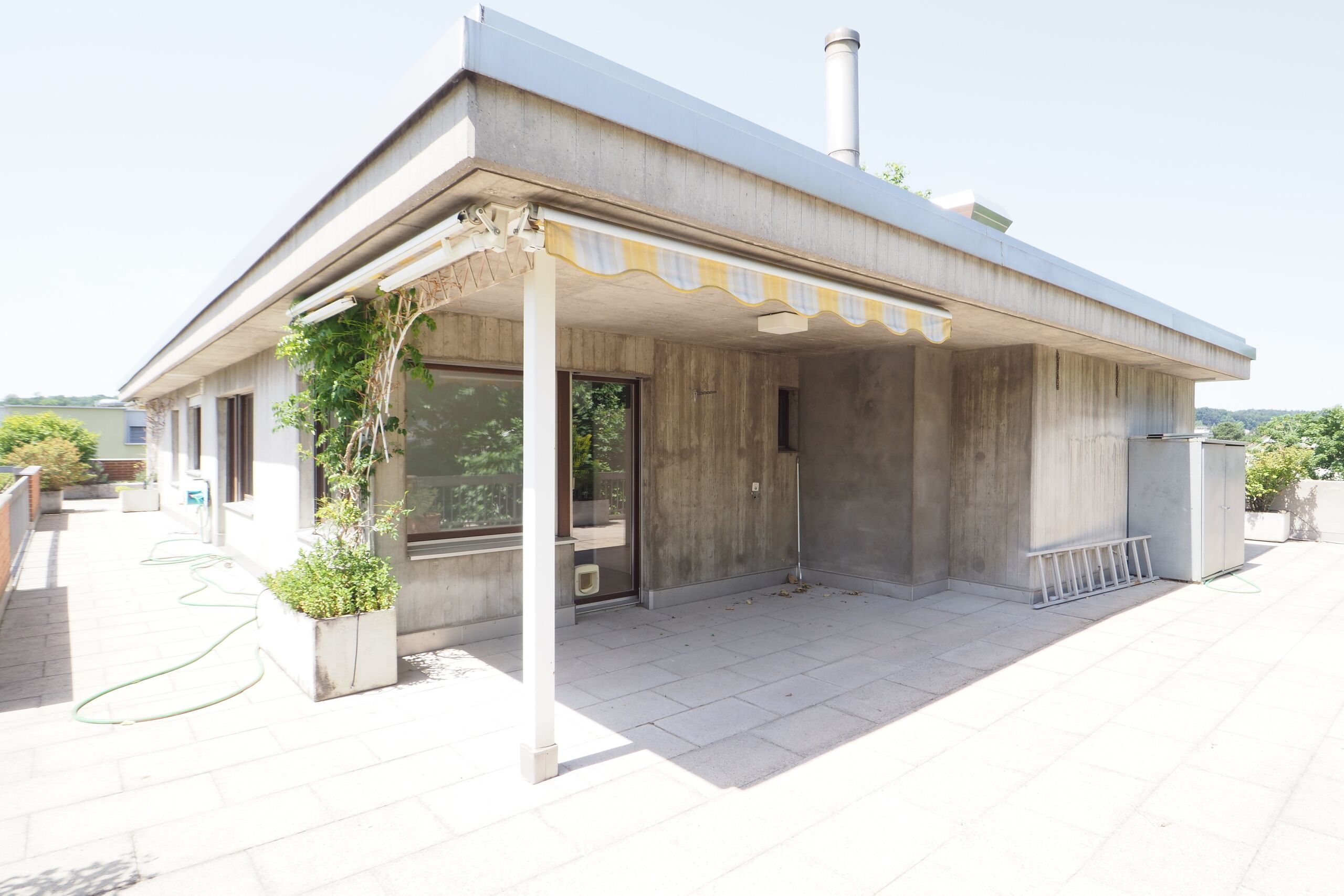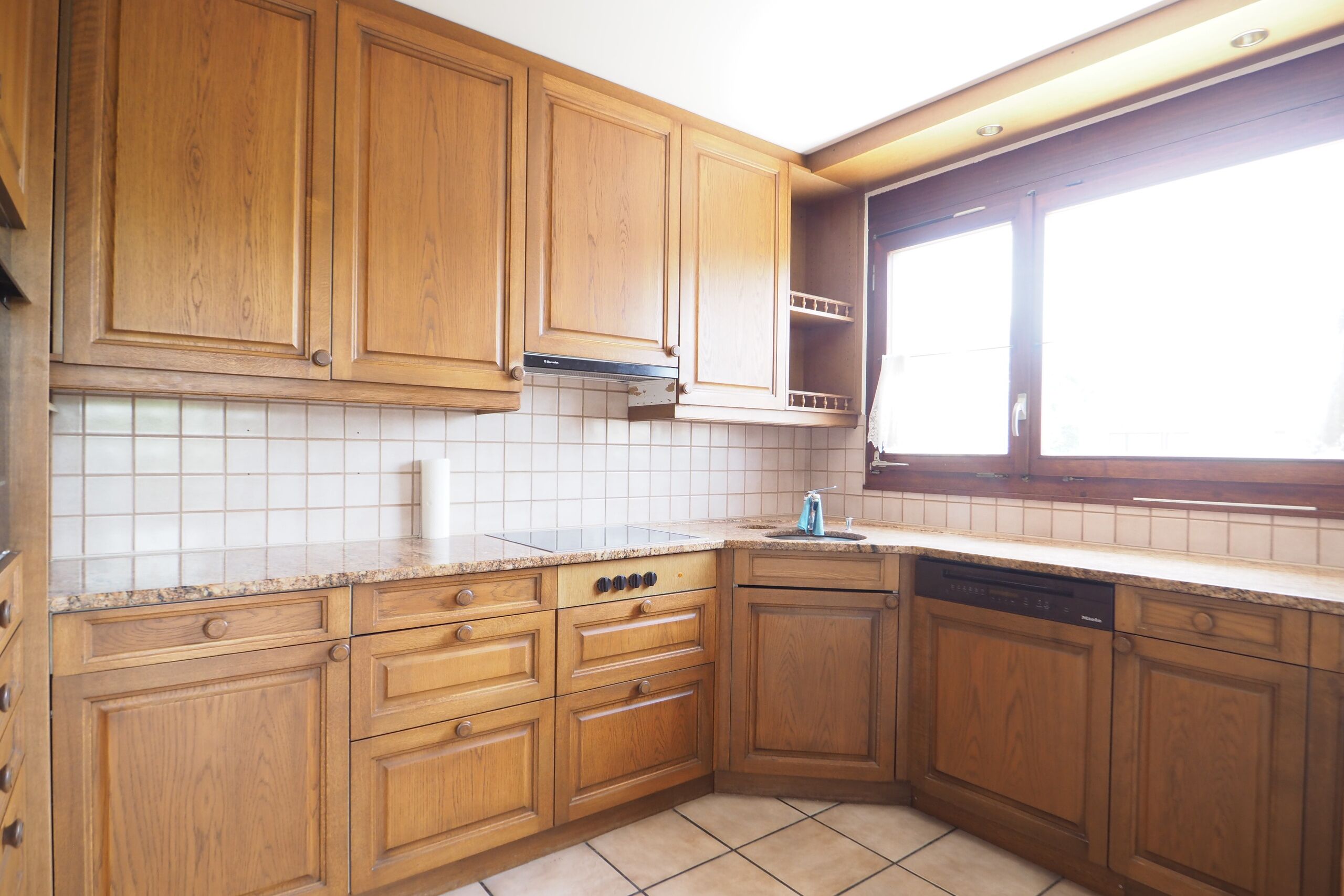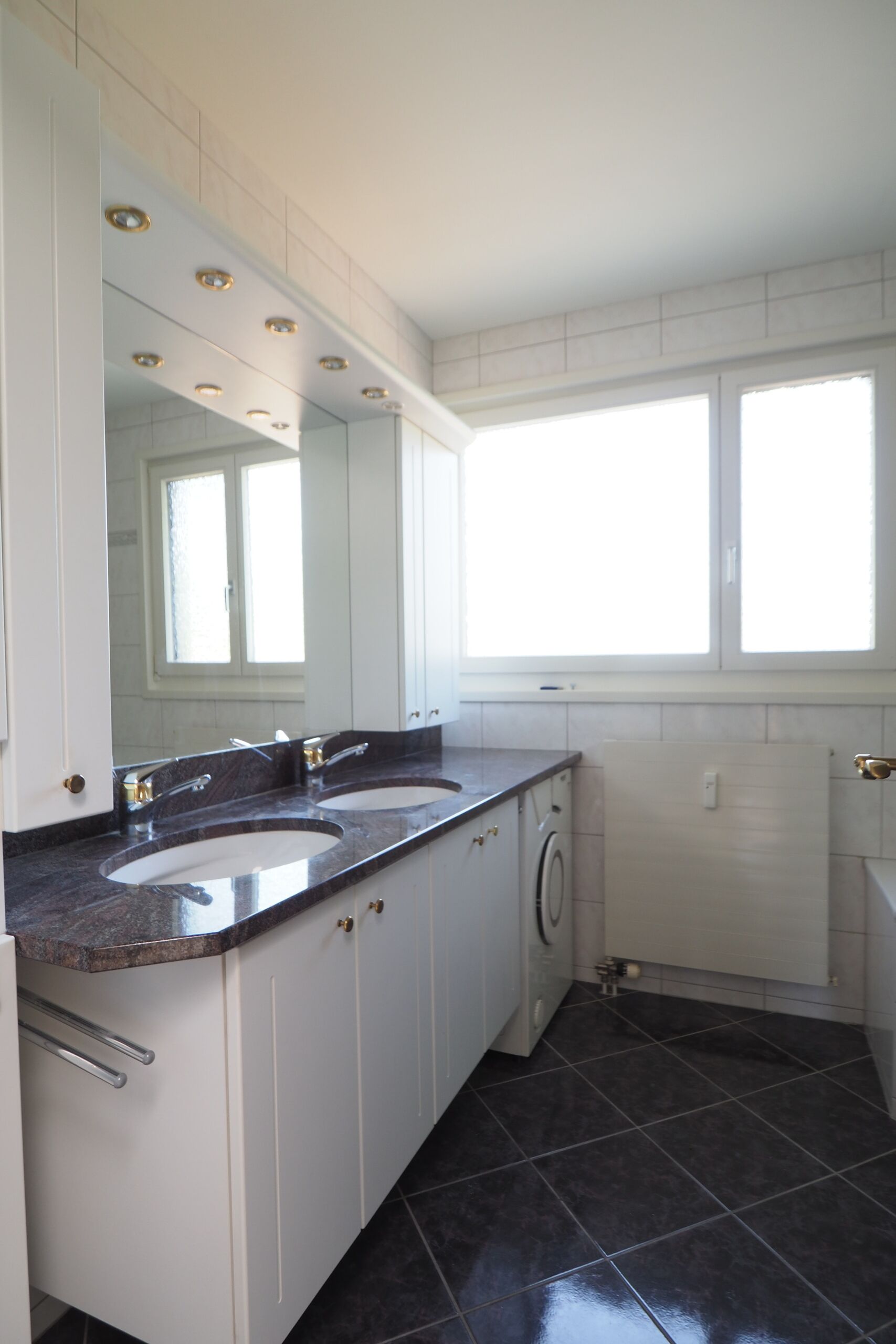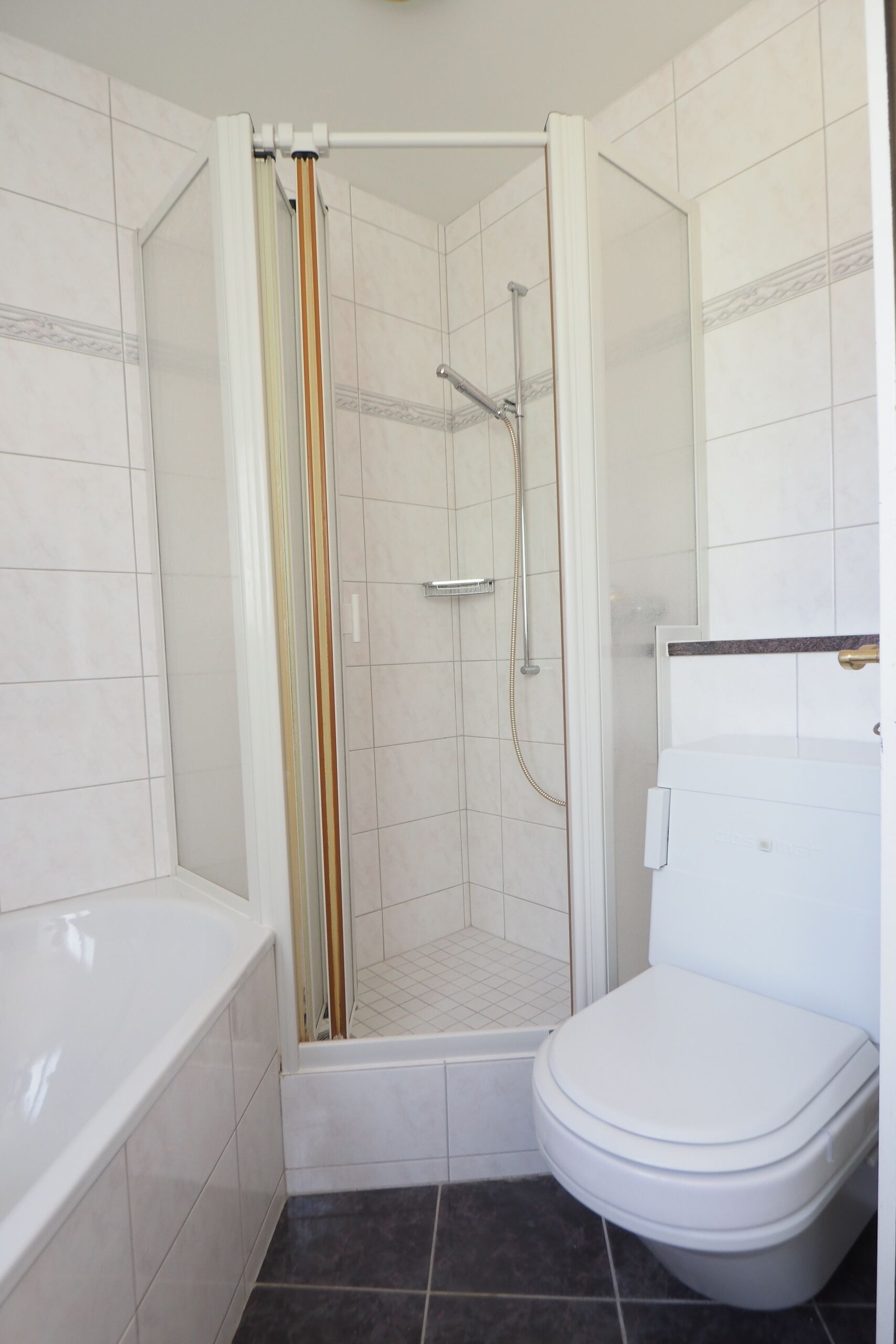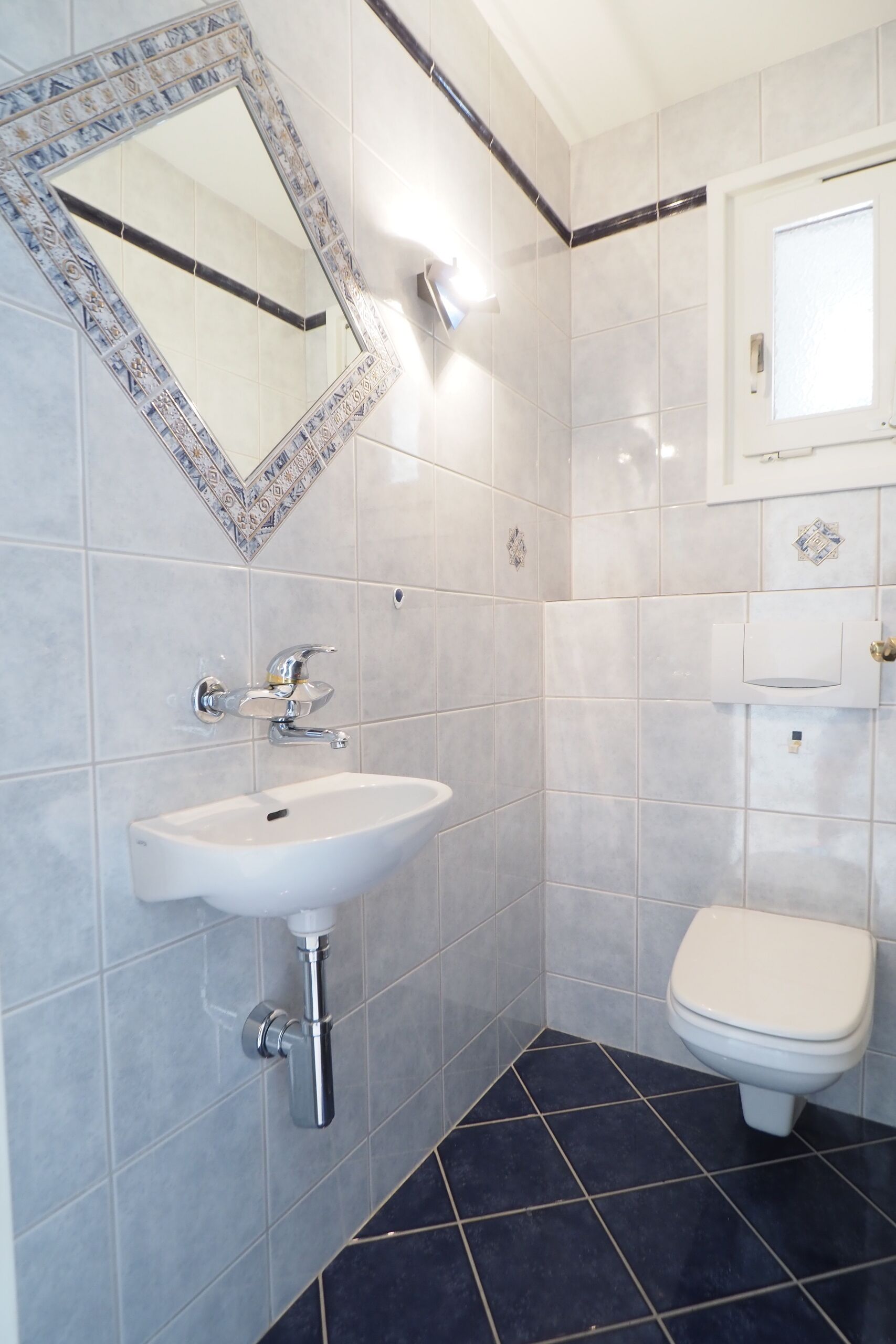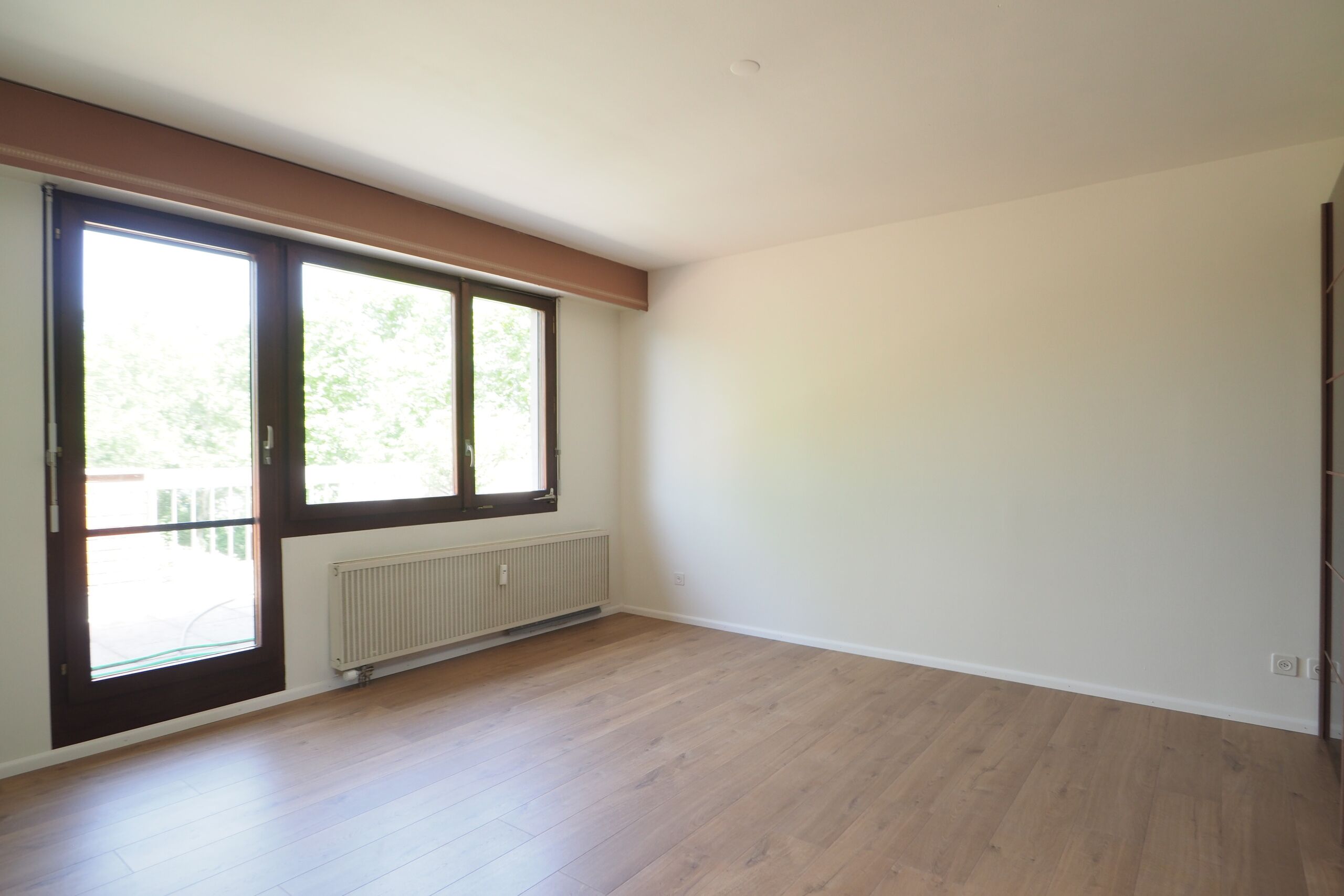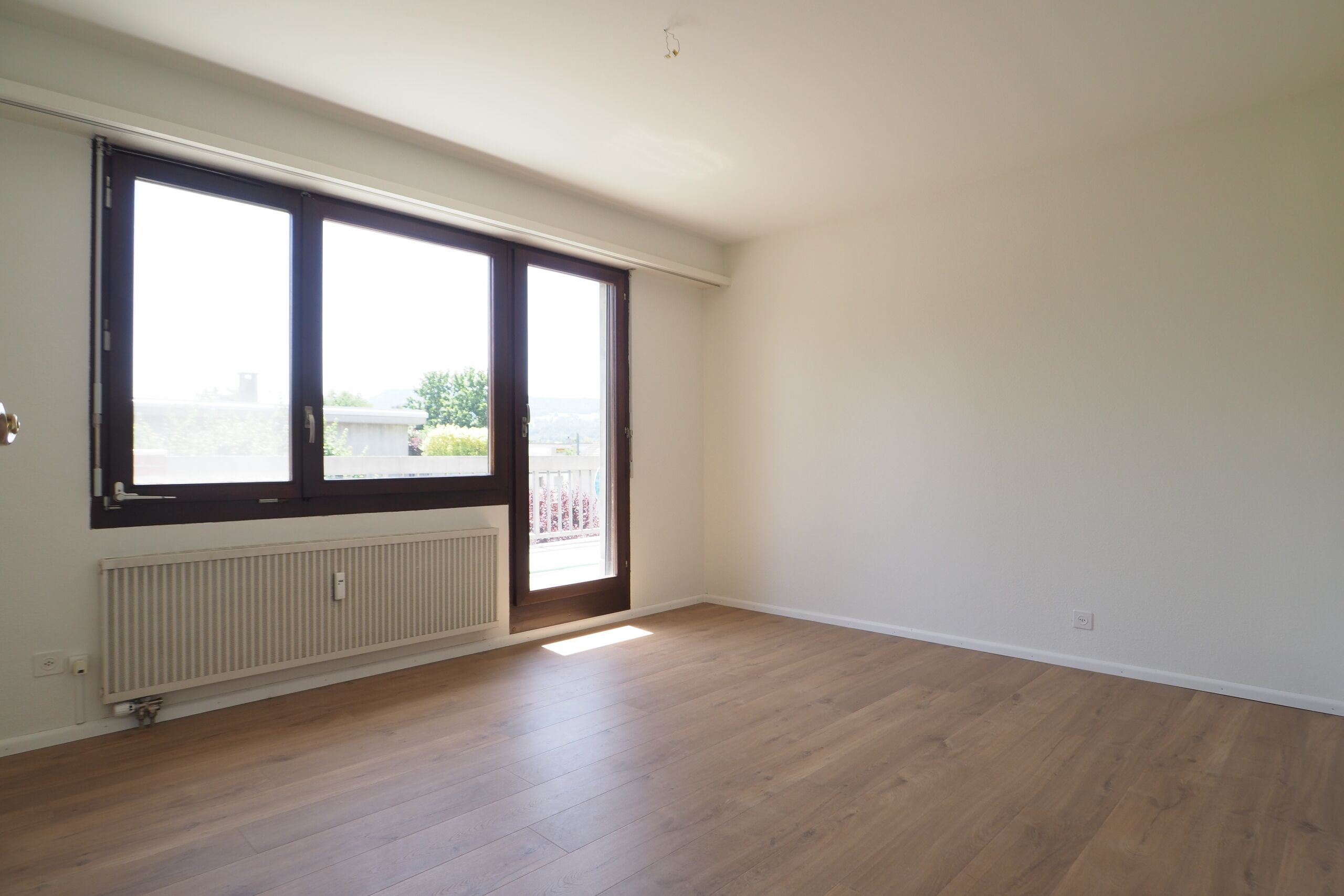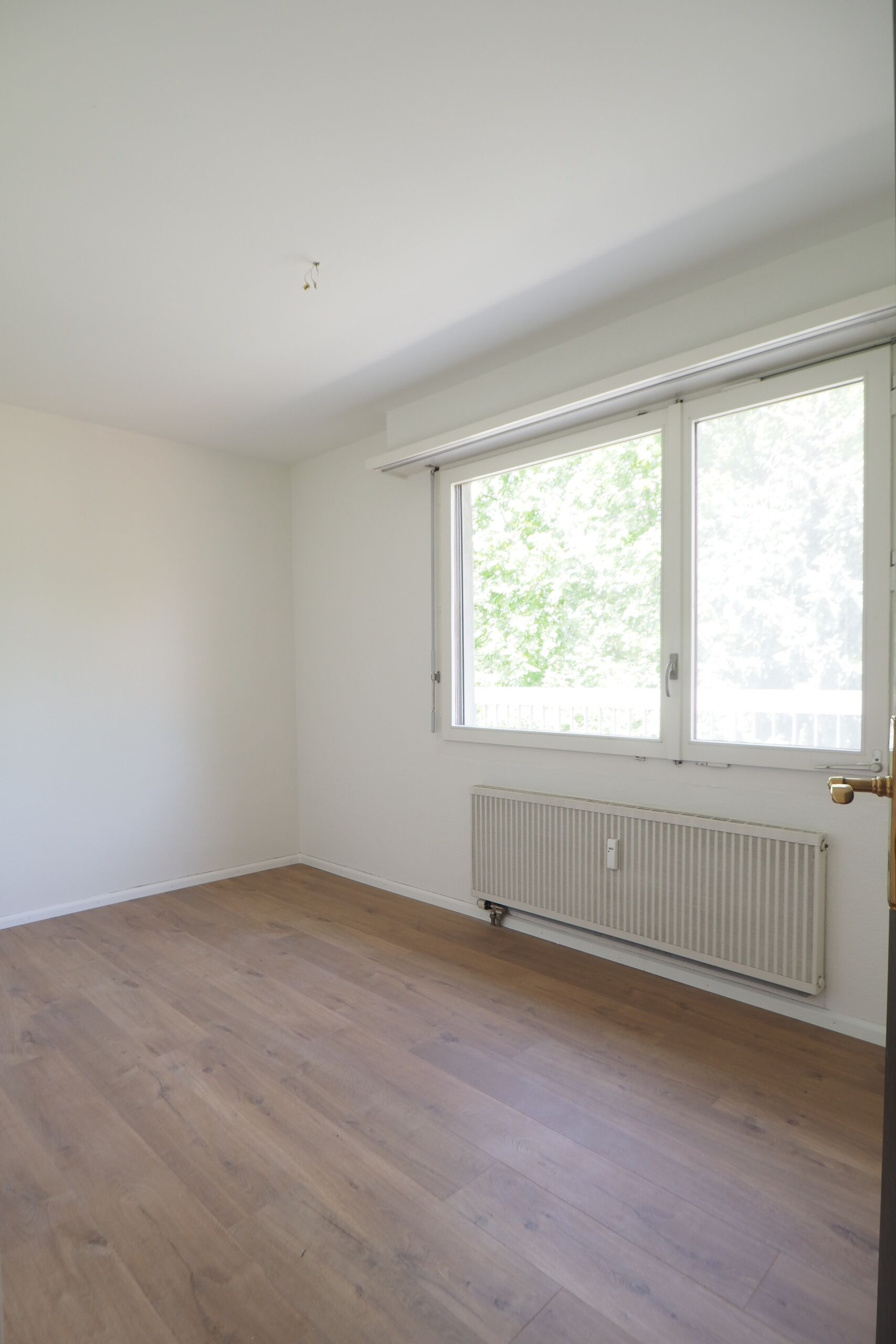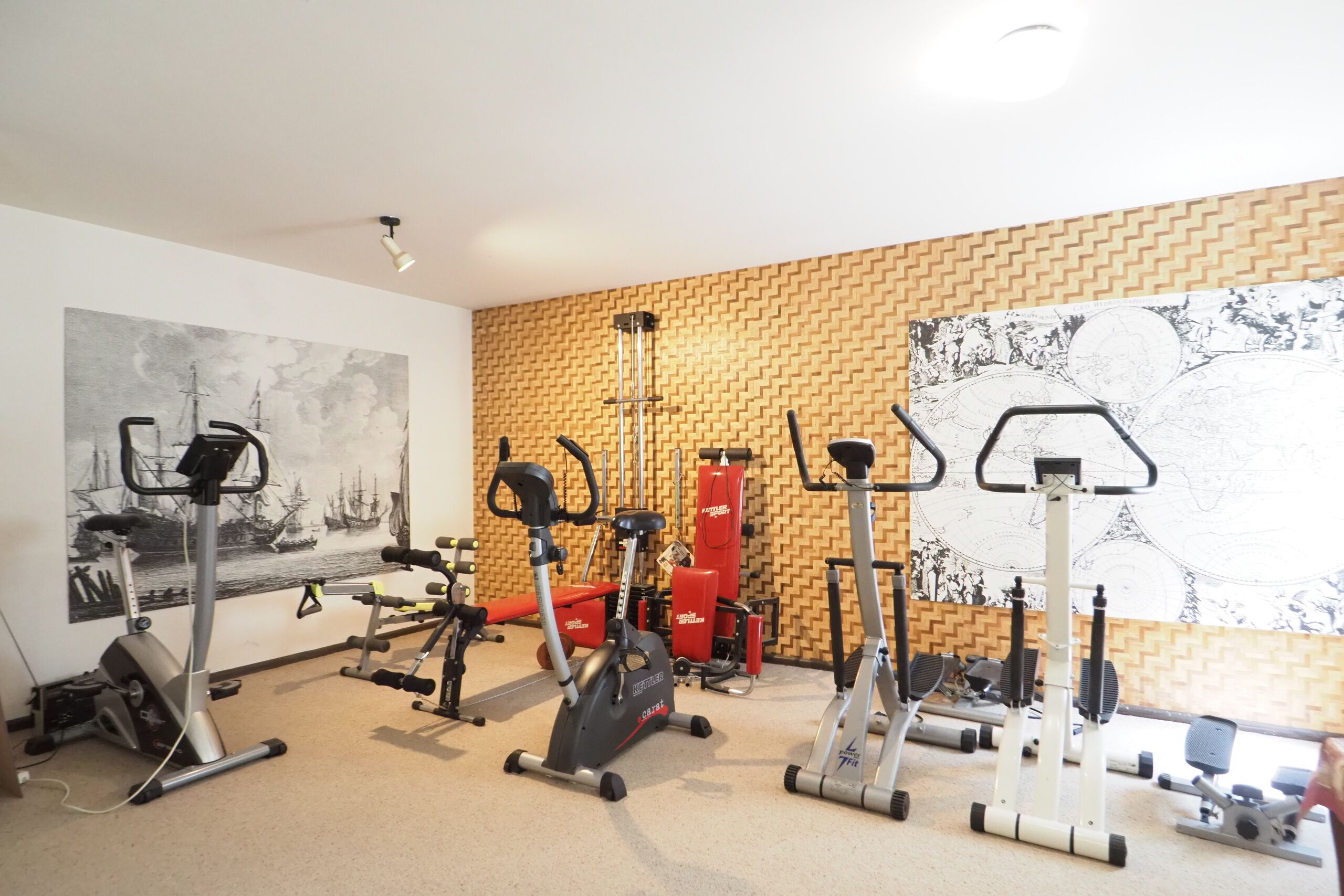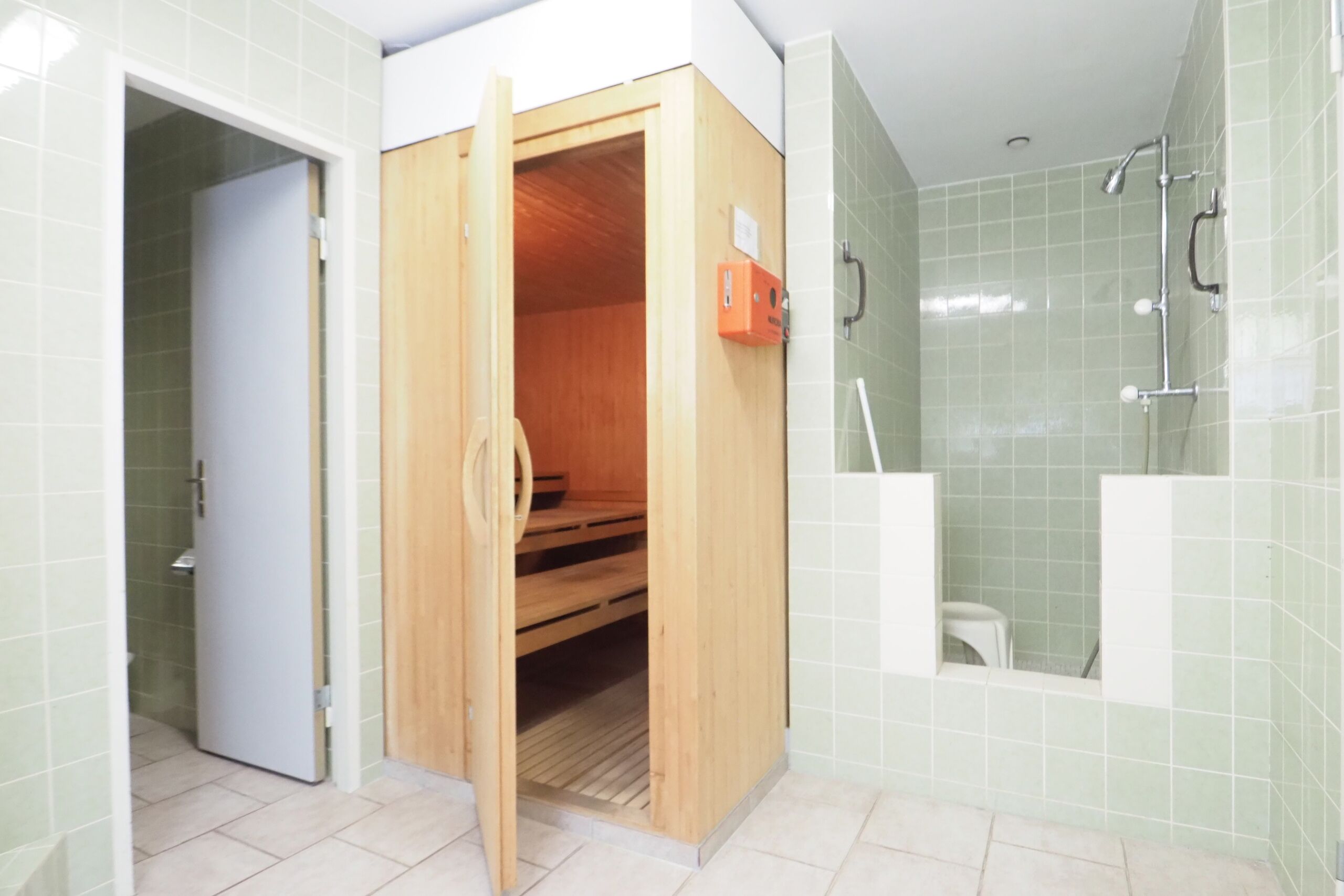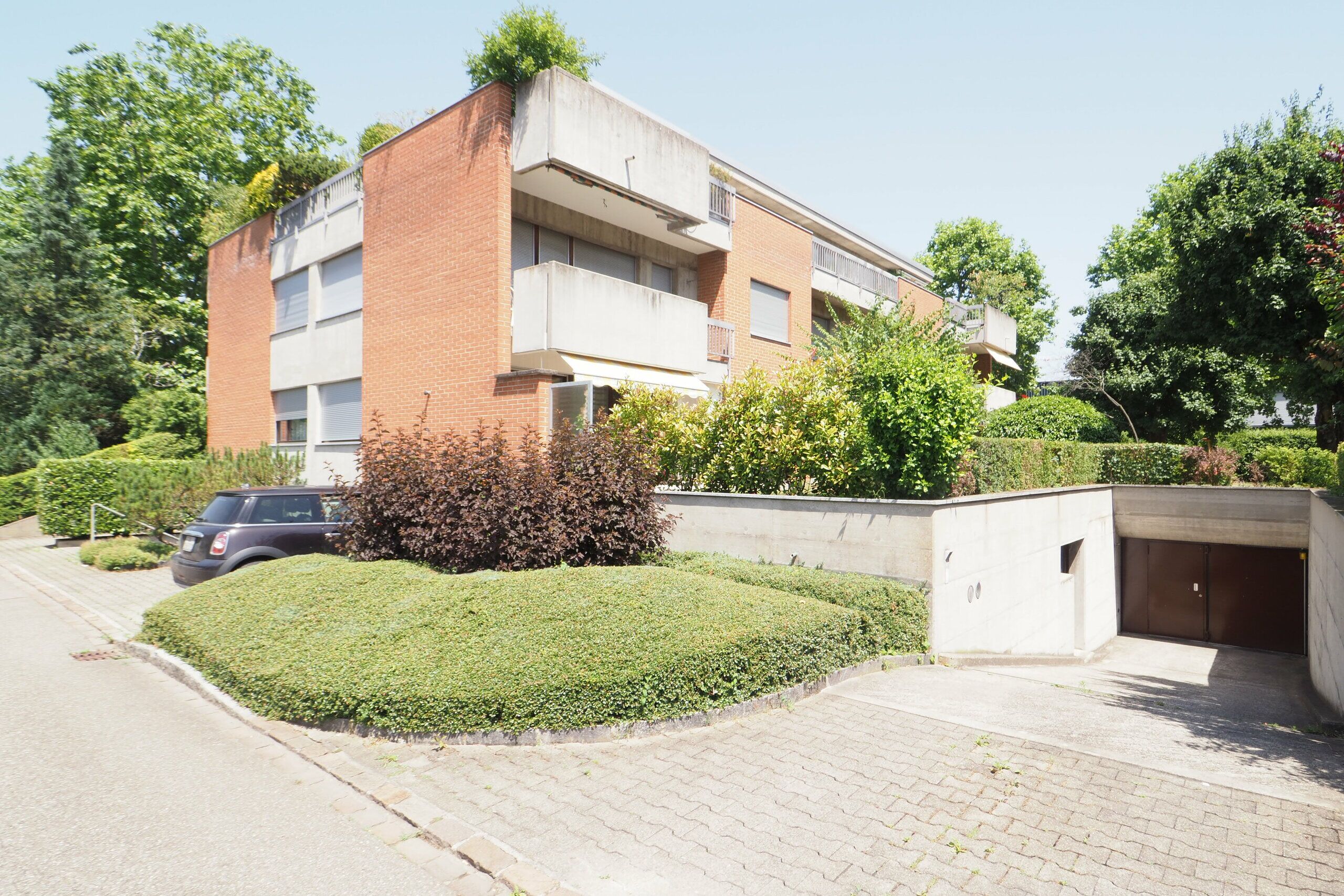 Attic apartment with roof terrace all around and parking space
CH-4153 Reinach BL,

Neueneichweg 25
CHF 1'190'000.-
Description
In a quiet and sunny residential area, we are selling a 6.5 room attic apartment with a roof terrace all around in a well-kept building with a garage. Reinach BL is one of the most popular communities in the agglomeration due to an excellent infrastructure and has, among other things, the International School Basel (ISB). The ISB in Aesch BL is even closer. Various shops, schools up to secondary level, leisure facilities and the center can be easily reached on foot in a few minutes. There is also nearby access by public transport and by car via the A18 motorway. The apartment impresses with its all-round terrace with a beautiful view and offers a lot of privacy and comfort. Various renovations to the building and the apartment have been carried out in recent years. The room layout includes an entrance area with a cloakroom, two bathrooms with a bathtub and a shower, four rooms, a spacious living room with a fireplace, a separate dining room and a kitchen. Direct access to the terrace from every room except one is particularly practical. The roof/garden terrace has two covered seats, one of which can be converted into a conservatory, and is equipped with an automated watering system. The price includes an oversized garage space with preparation for a charging station and a basement compartment. In addition, an outside parking space in front of the house can be rented for CHF 30 per month. A laundry room, a car wash area, a bike room, a fitness room and a sauna are available for shared use.
Specialities
Renovations apartment: 2017 painting work, new laminate floors, new shutters and outside irrigation system 2013 new steam vent 2012 insect screen installed 2005 bathroom and guest toilet renovated Renovations building: 2009 painting work stairwell, door/lock 2011 comprehensive roof renovation including plumbing work and concrete 2018 renovation garage door 2019 roof fans, Main electrical distribution 2021 Various maintenance work
Remarks
The land register, notary and transfer of ownership costs are to be borne according to the customary local regulations, unless otherwise agreed. All information must be treated confidentially and may not be passed on without our consent. Any prior sale remains reserved. The information in this document is for general information. They are provided without guarantee and do not form part of a contract. In the event of any buyer mediation by a third party, claims for commission, expenses or other compensation shall not arise either against the seller or against Ponimmobilien GmbH.
Conveniences
Inside conveniences
○
With front and rear view
Characteristics
Located on floor no.
Attic
Surface of parcel
2302 m²
Year of construction
1973
Heating installation
Radiator
Availability
To be discussed
Parking available
Yes, obligatory
Situation
The property is located in a very quiet and sunny residential area with no through traffic, not far from the center. There are enough public parking spaces. The International School Basel (ISB) is in Reinach BL as well as in the nearby municipality of Aesch BL.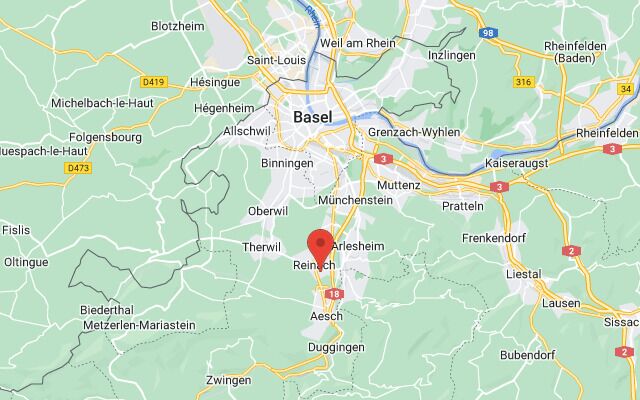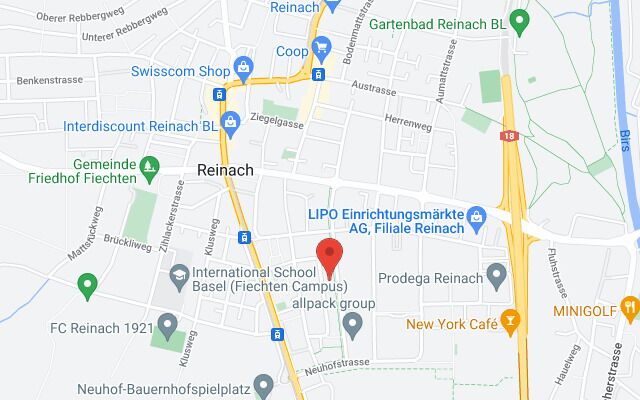 Municipality
www.reinach-bl.ch
Public transport
The tram stop for line 11, in the direction of Basel and Aesch, is less than 200m away. The A18 motorway connection, in the direction of Basel and Delémont, is approx. 650m away.
Leisure time
Reinach offers various leisure activities for children, young people and adults as well as playgrounds and sports facilities.
Distances
| | | | | |
| --- | --- | --- | --- | --- |
| Location | Distance | On foot | Transport | Car |
| Station | 1.3 km | 22 min. | 22 min. | 5 min. |
| Public transports | 190 m | 4 min. | 4 min. | 2 min. |
| Freeway | 650 m | 11 min. | 11 min. | 5 min. |
| Nursery school | 33 m | - | - | 2 min. |
| Primary school | 500 m | 11 min. | 11 min. | 4 min. |
| Stores | 73 m | 1 min. | 1 min. | 2 min. |
| Post office | 590 m | 8 min. | 8 min. | 3 min. |
| Bank | 630 m | 9 min. | 9 min. | 4 min. |
| Restaurants | 84 m | 3 min. | 3 min. | 2 min. |
| Park / Green space | 60 m | 1 min. | 1 min. | 2 min. |