Reserved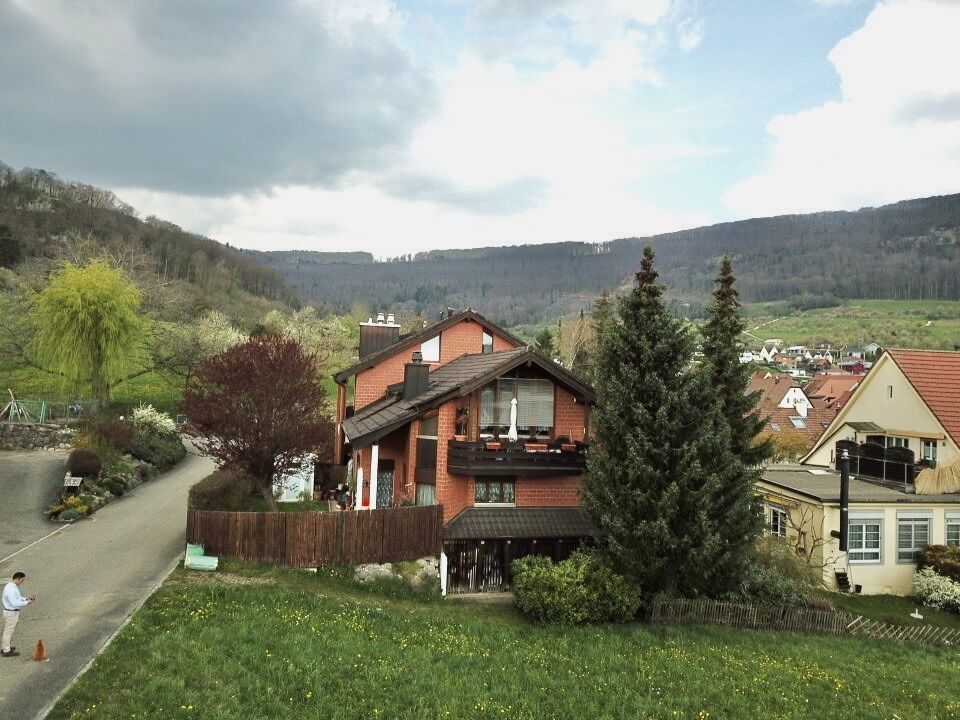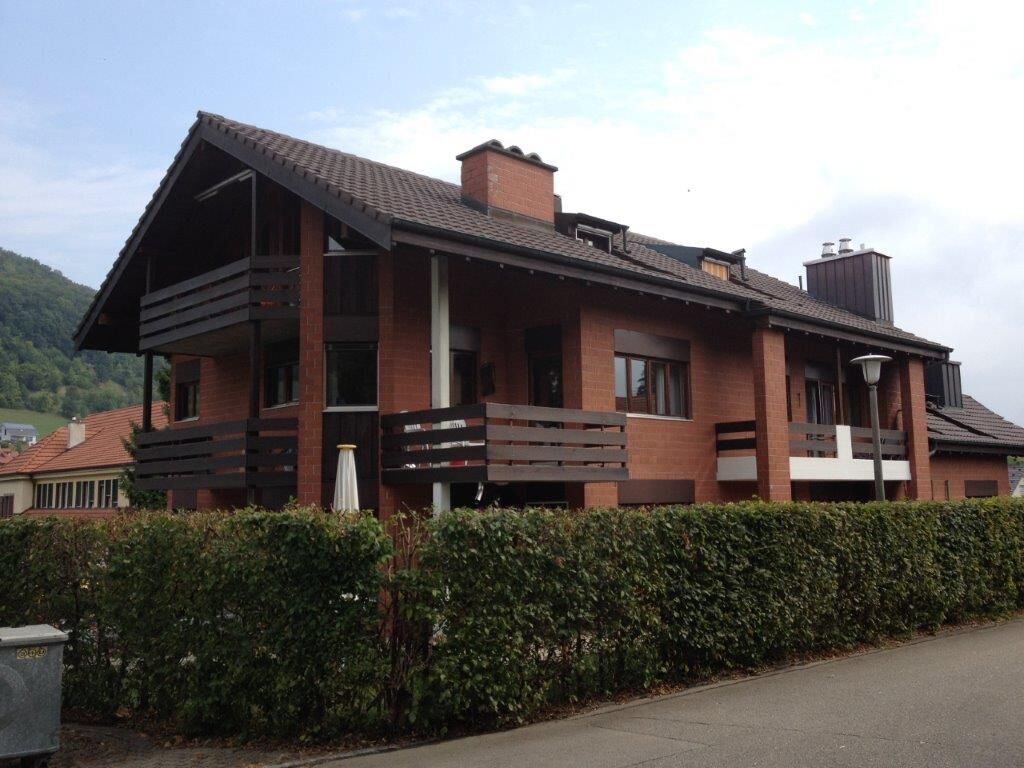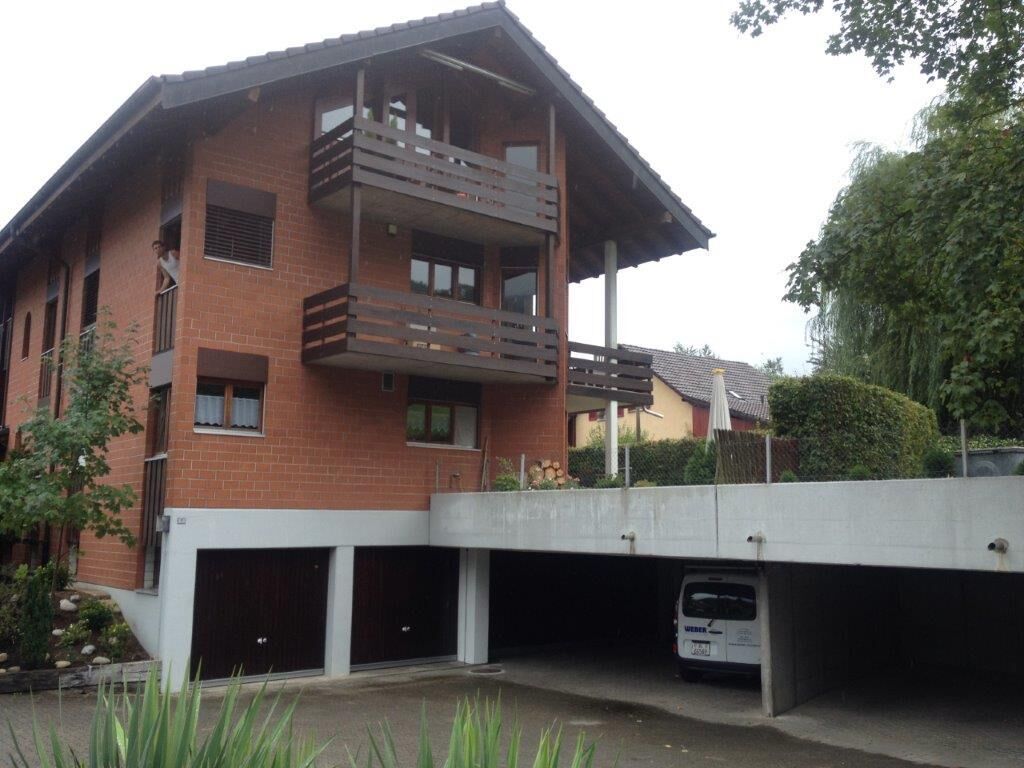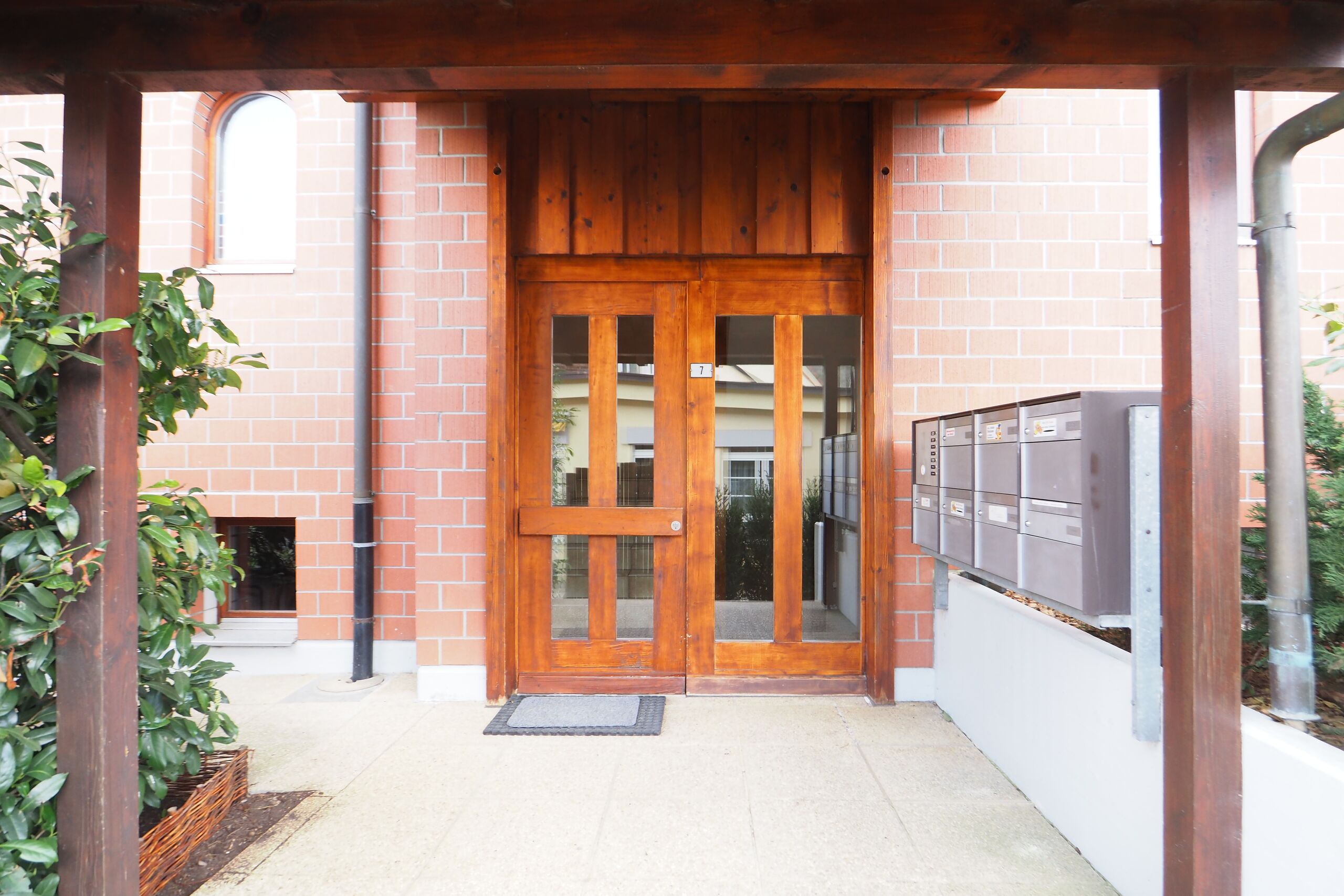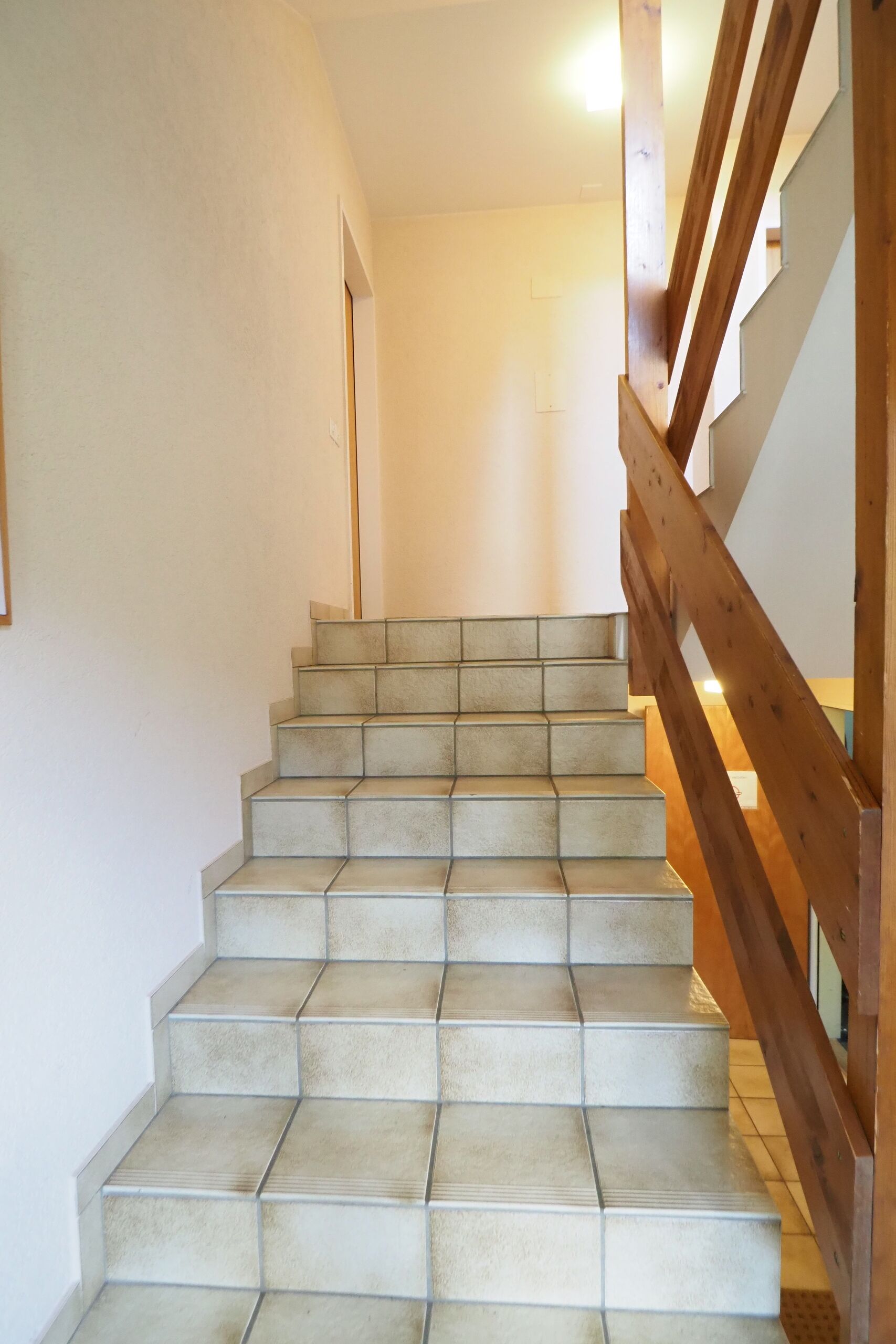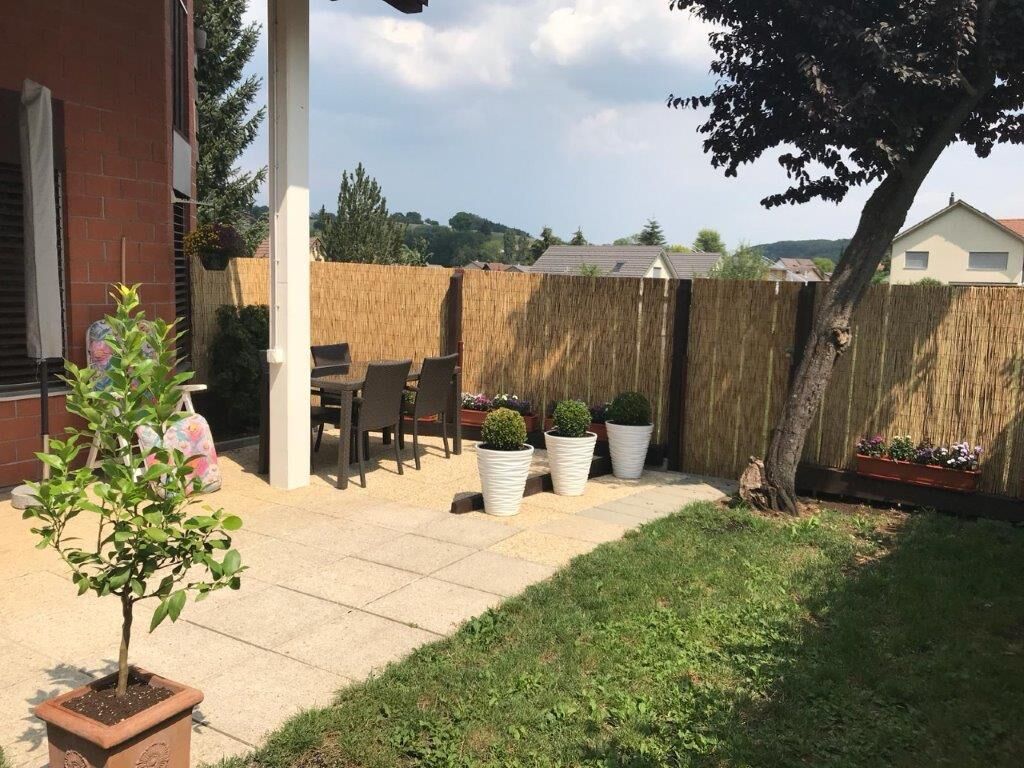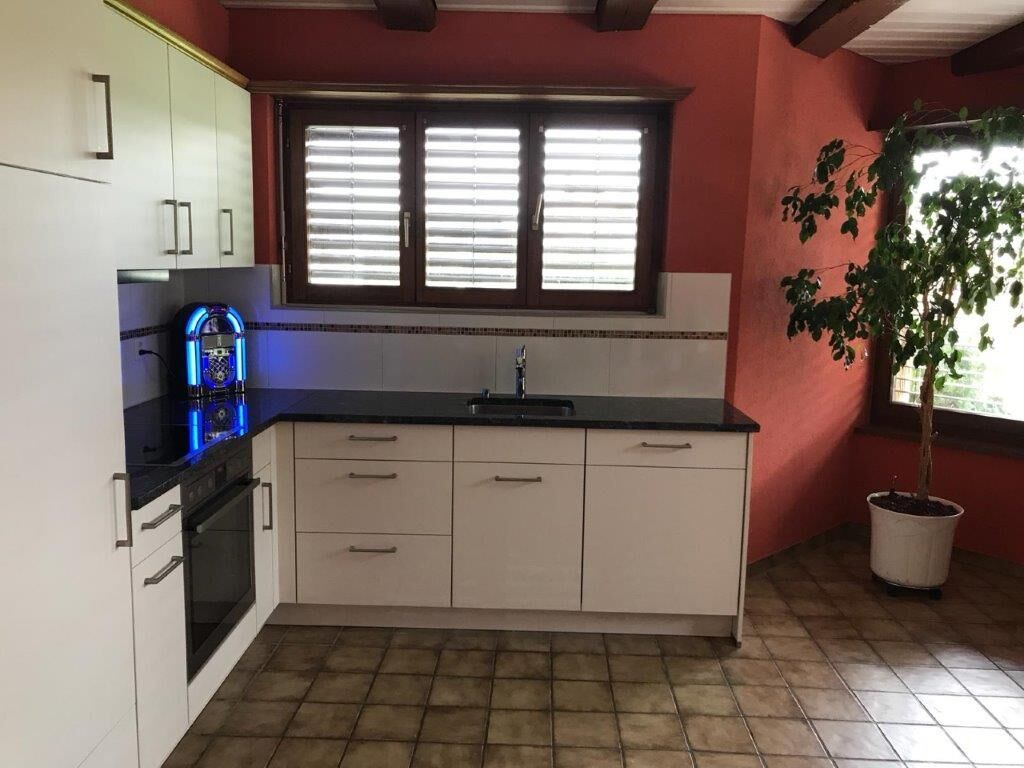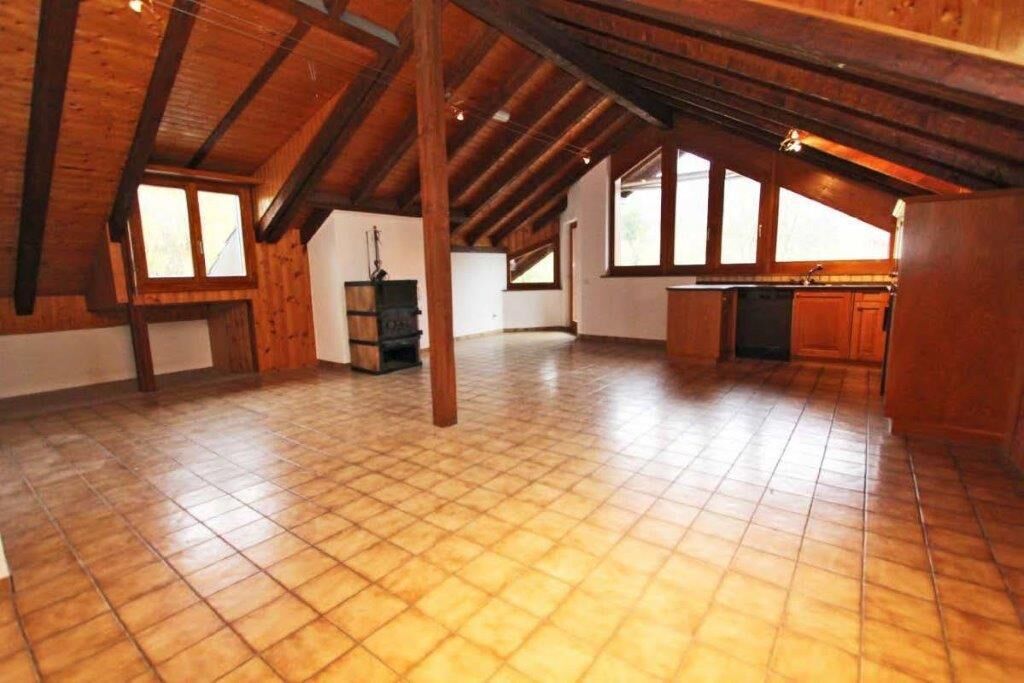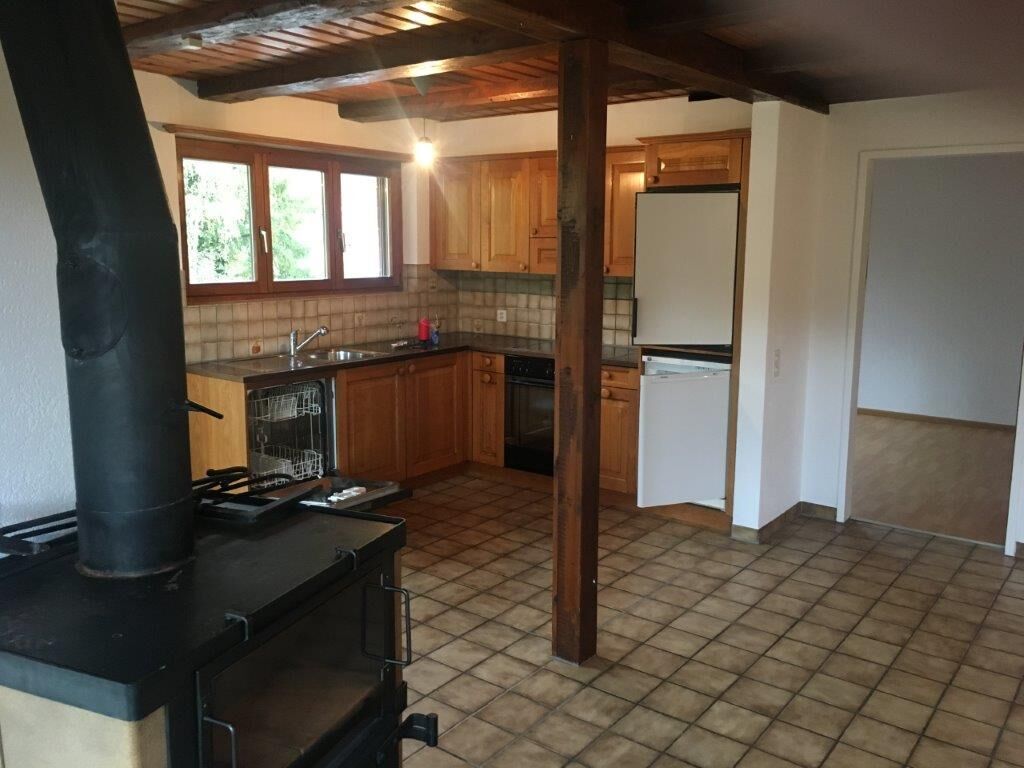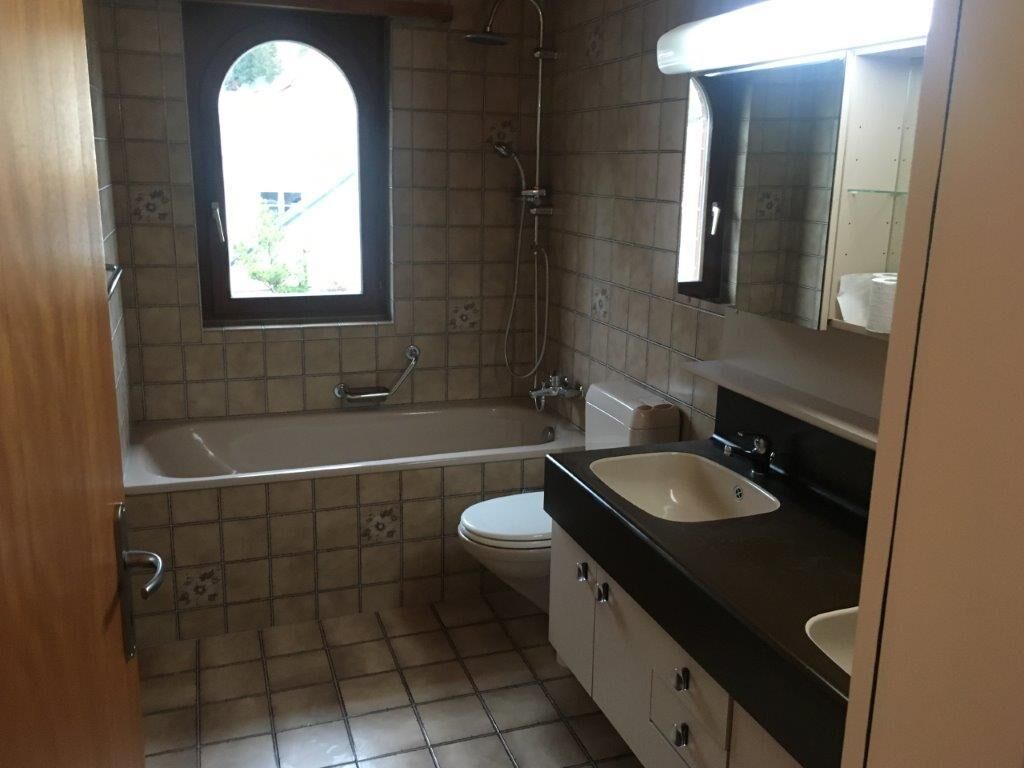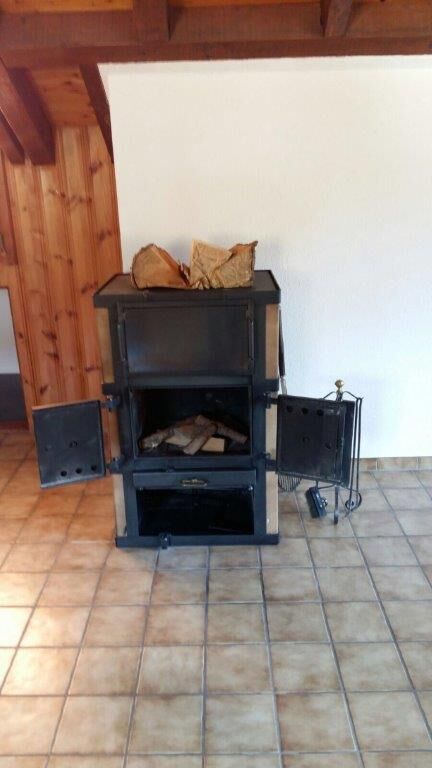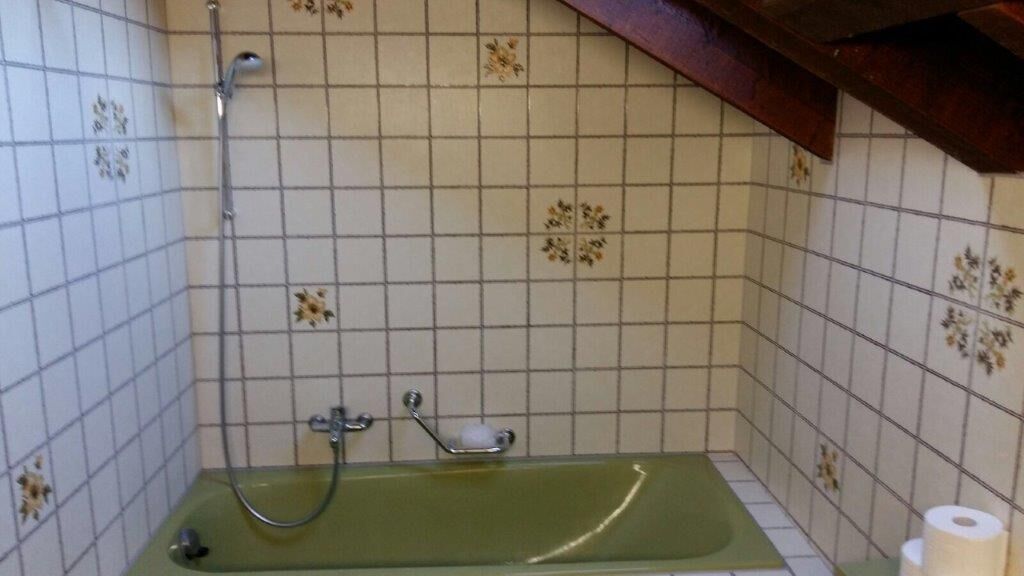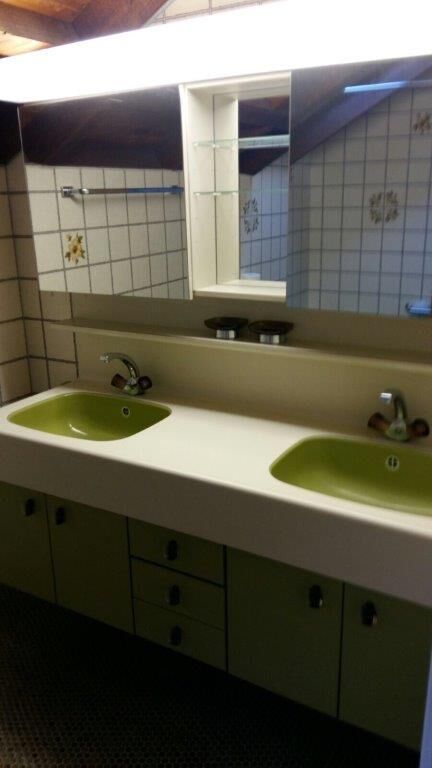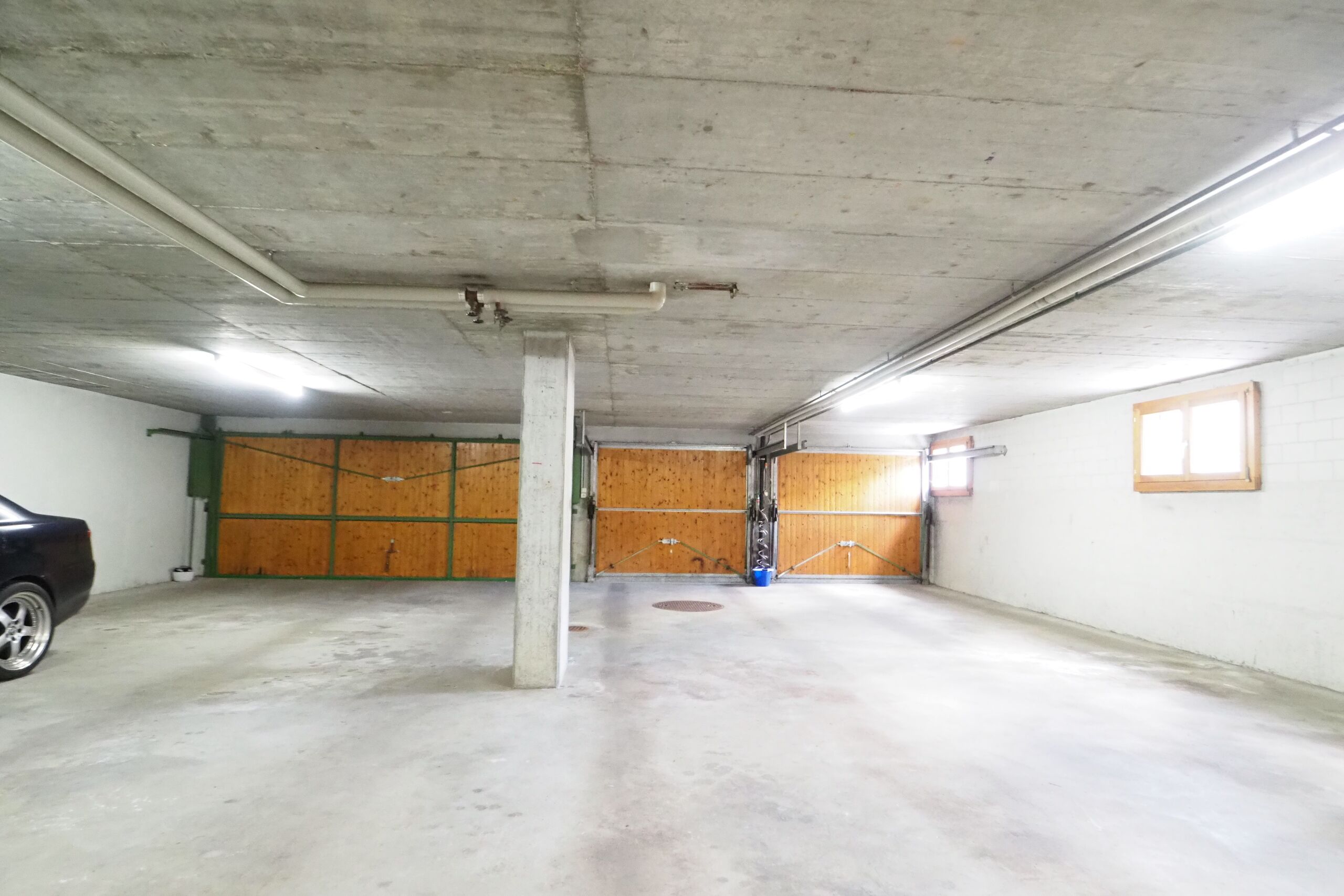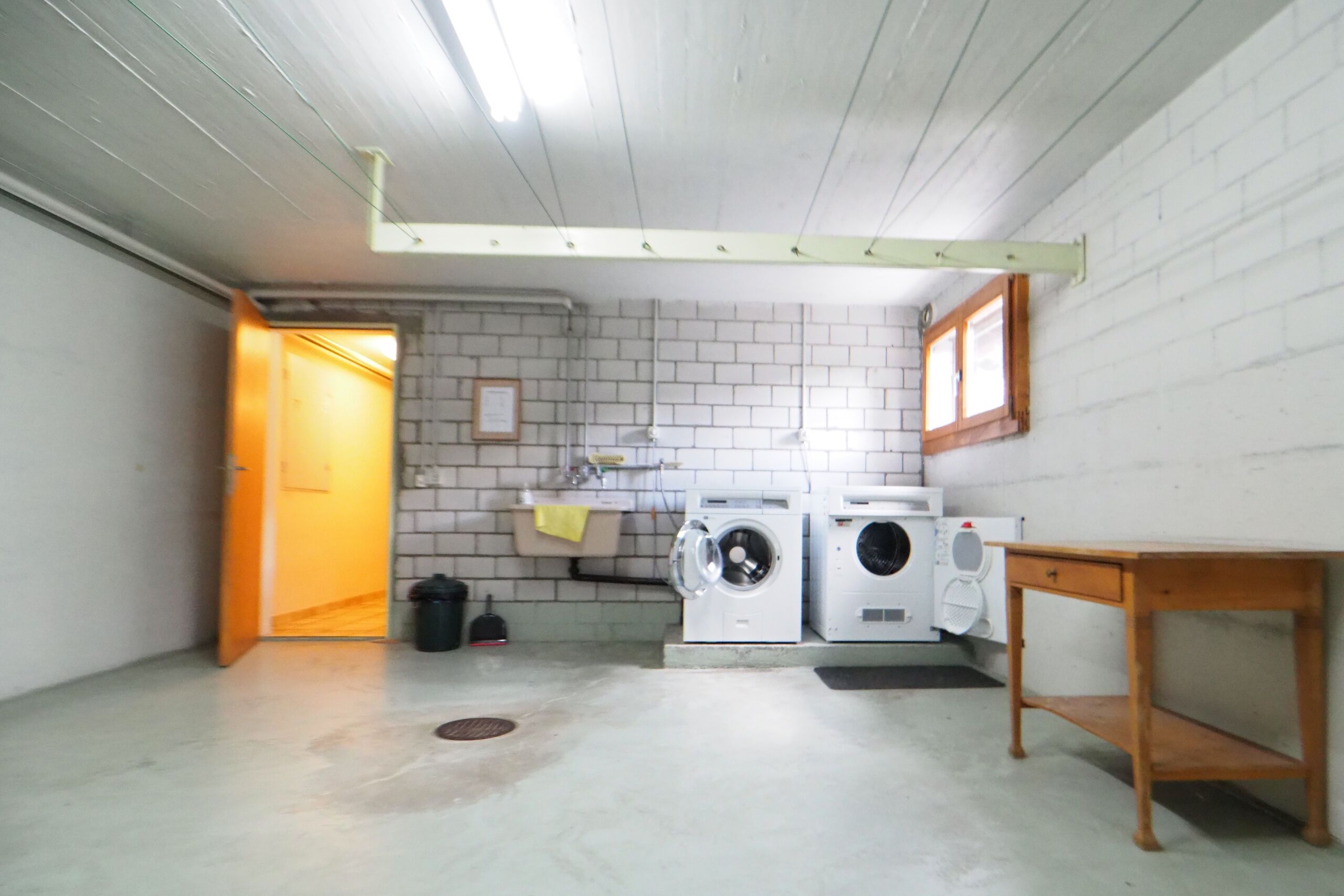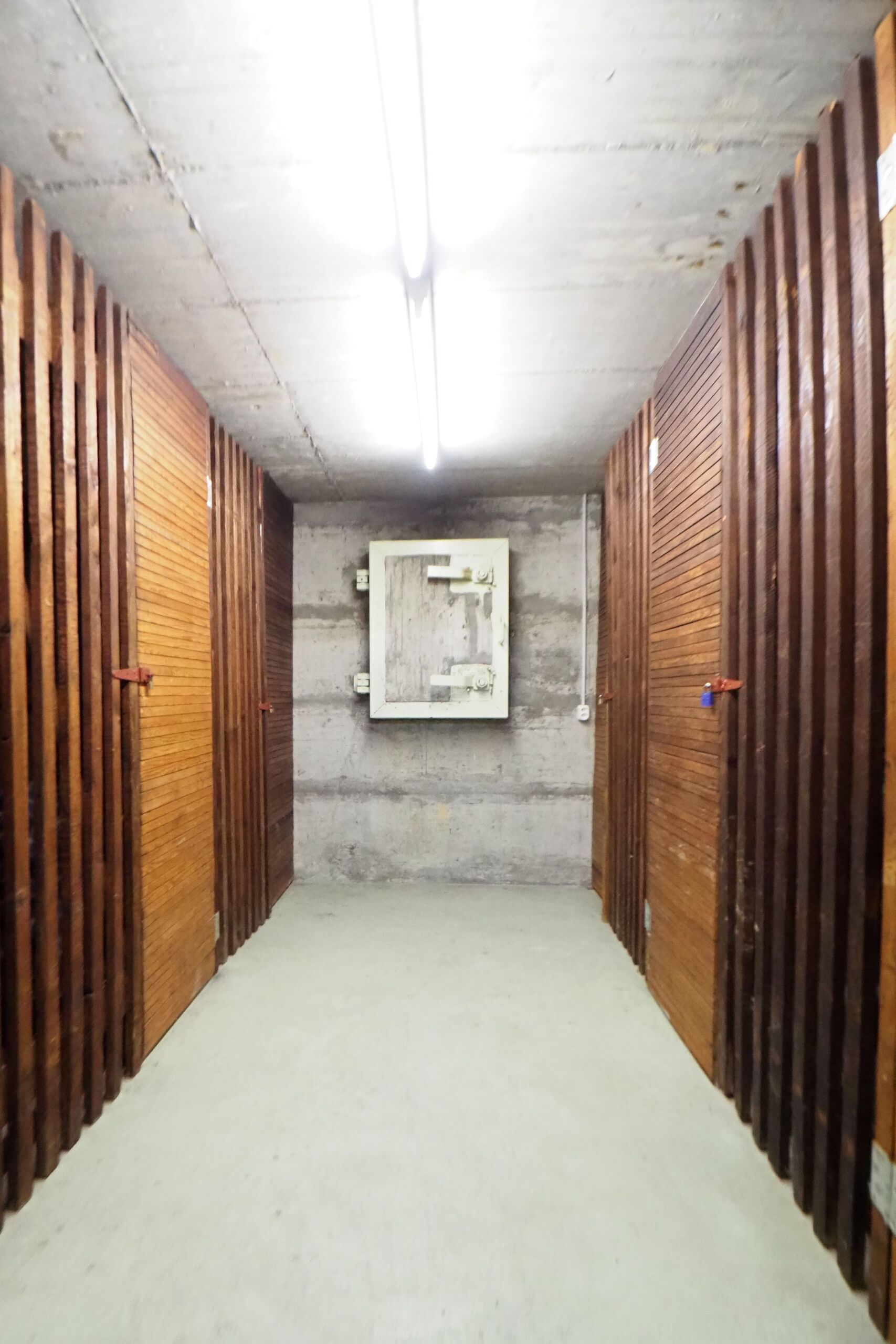 Multi-family house with 7 apartments and parking garage
CH-4413 Büren SO,

Leimengasse 7
CHF 2'250'000.-
Description
The property is located on the elevated southern edge of the village center with a view and borders the agricultural zone. An absolutely sunny and quiet residential area with no through traffic, only 2 minutes' walk from the village shop (Volg) with post office and the bus stop. The building has a very good construction quality, has been continuously well maintained and offers a perfect mix of apartments consisting of 3 garden apartments (1.5- / 3.5- / 4.5-room) and another 4 apartments with balconies (1.5- / 2.5 / 3.5 / 4.5 rooms). Each apartment is equipped with a fireplace and has both a cellar compartment in the air raid shelter and a shed in the outside area. 5 parking spaces in the garage, 3 covered parking spaces and a visitor parking lot complete the offer. A large laundry / drying room is available for shared use.
Construction
Basement in concrete. Ground floor to attic in double-shell masonry, exposed brick on the outside and brick on the inside. All ceilings are made of concrete and clad with paneling. The windows in the entire property are made of wood with double insulating glazing.
Basement
Forecourt including stairs 16.9m2, equipment room 8.6m2, washing / drying room 28.8m2, air raid shelter with 6 cellar compartments 25.7m2, tank room 14.2m2, heating room 10.9m2, parking garage 126.8m2, shelter 30.5m2. Total 262.4m2
Ground floor
Forecourt including stairs 13.1m2, 3.5 room apartment west 82.4m2, 1.5 room apartment south 36.9m2, 4.5 room apartment east 88.5m2. Total 220.9m2
1st floor
Forecourt including stairs 13.5m2, 4.5 room apartment west 85.4m2, 1.5 room apartment 36.9m2, 2.5 room apartment east (top floor) 69.7m2. Total 205.5m2
Under the roof
Forecourt 2.6m2, 3.5 room apartment West 95.5m2. Total 95.5m2
Specialities
2003: Various sanitary renovations, e.g. new hot water pipes and sewer service 2004: Examination of the electrical low-voltage installation and rectification of defects 2005: New sun blinds, 3.5 room attic apartment 2006: Renewal of boiler, new fireplace covering in copper (1st of 3) 2009: Circulation pump replaced, conversion 4.5 room apartment west in 3.5 room apartment 2010: New washing machine 2011: New circulation and circulation pump 2012: Renovation of house entrance door 2013: All sun and intercom systems replaced in 2014: Fireplace renovation, renewal of oil heating, garden renovation, new fireplace casing (2nd of 3), roof inspection and repairs Ongoing: balcony parapets, window frames etc. were painted if necessary. Repair work in and around the house was carried out regularly and renewals were carried out when the tenant changed (e.g. new kitchens, new floors, electrical appliances, ...).
Remarks
The land register, notarial and property transfer costs are to be borne according to the local regulations, unless otherwise agreed. All information is to be treated confidentially and may not be passed on without our consent. Any prior sale is reserved. The information in this document is provided for general information. They are provided without guarantee and do not form part of a contract. In the event that a buyer is mediated by third parties, no claims for commission, expenses or other compensation arise either against the seller or against Ponimmobilien GmbH.
Characteristics
Category
Residential building
Year of construction
1983
Net rental income
CHF 100'860.-
Availability
To be discussed
Heating installation
Floor
Parking available
Yes, obligatory
Situation
Slightly elevated and quiet location on the southern edge of the village center. Central place.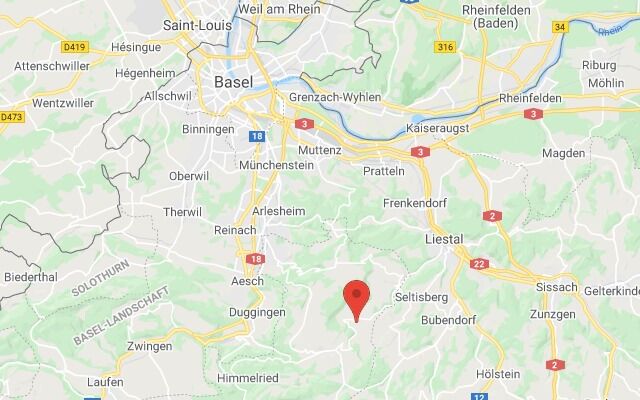 Municipality
www.bueren-so.ch
Public transport
The bus stop with connection to Liestal is only approx. 100m away. Liestal with the train station and the motorway connection is approx. 8km away. 25 minutes from Basel.
Distances
| | | | | |
| --- | --- | --- | --- | --- |
| Location | Distance | On foot | Transport | Car |
| Public transports | 120 m | 2 min. | 2 min. | 1 min. |
| Nursery school | 280 m | 4 min. | 4 min. | 1 min. |
| Primary school | 520 m | 11 min. | 11 min. | 2 min. |
| Secondary school | 520 m | 11 min. | 11 min. | 2 min. |
| Stores | 110 m | 2 min. | 2 min. | 1 min. |
| Post office | 110 m | 2 min. | 2 min. | 1 min. |
| Restaurants | 120 m | 3 min. | 3 min. | 1 min. |